Bespoke Bed Beautifully Crafted with Unfinished Plywood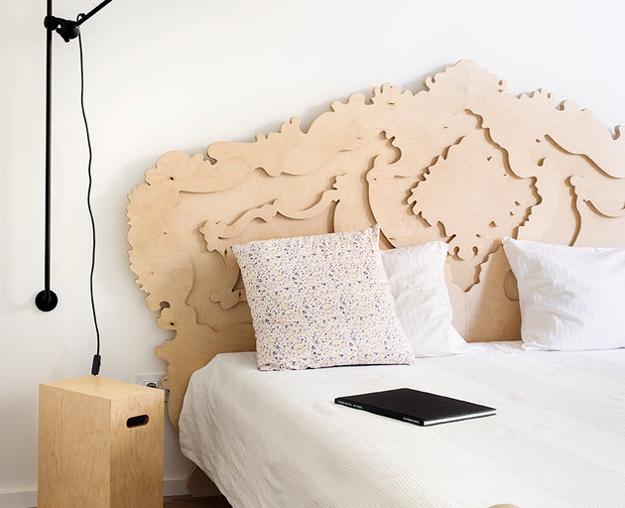 Carved wood bed design
This bed is made with plywood and looks beautiful. The wooden bed shows off amazing craftsmanship, blending artistic imagination with warm natural material. Lushome presents the bed design which was created to enhance contemporary apartment ideas developed by Studio DontDIY,  http://dontdiystudio.com/.
The wooden bed is a nice mix of a classic shape and unique details created with plywood. The nightstand is simply elegant, but does not take any attention away from the bed. The relief pattern is traditional, but the bed design has a modernistic vibe.
Unfinished plywood gives the bed a contemporary look, turning a traditional bedroom furniture piece into an amazing decoration. The unfinished plywood bed creates a great centerpiece and bring a gorgeous craft into modern bedroom decorating.
36 unique bed designs for extravagantly customized bedroom decorating
30 unique bed designs and modern bedroom decorating ideas
22 unique beds, designer furniture for modern bedroom designs
Unfinished plywood bed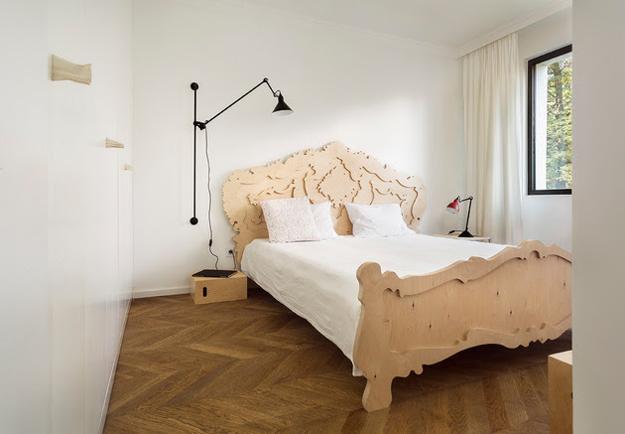 Great for any modern bedroom decorating, the bed can transform any space, surprising with intricate carved wood pattern and elegant classic look.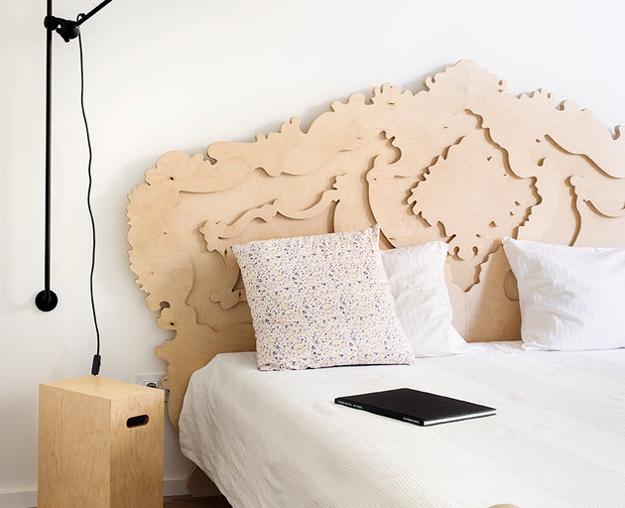 Wooden shelves are unique kitchen storage ideas that require good organization. Nobody wants to see the mess inside of the cabinets,...