10 Tips for Japanese Bathroom Design, 20 Asian Interior Design Ideas

Bathroom Ideas

Interior Design Ideas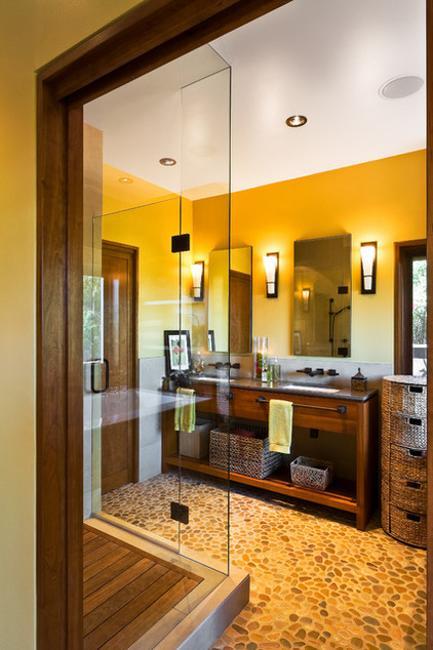 bathroom sinks and tubs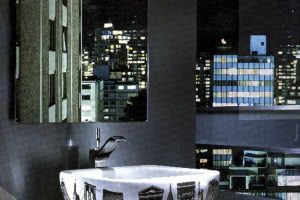 Asian bathroom design is about ultimate relaxation. Beautiful and functional, modern bathroom design ideas in Asian style create relaxing and pleasant, functional and comfortable, spa-like rooms. Lushome collection of Asian bathroom design ideas gives great inspirations for bringing exotic Asian style into your bathroom interiors.
Modern bathroom design in Asian style creates very special, harmonious and calming rooms decorated with natural materials, mostly wood, leather, beach pebbles, river rocks and natural stone. Asian style connect people with the nature. Natural materials and simple functional design ideas are main elements of creating beautiful and comfortable bathroom interiors.
One of the strengths of Asian interior decorating is the strong desire to bring nature inside. Here are tips from professional designers that will help blend Asian interior decorating ideas into modern homes and create attractive, stylish, comfortable and eco friendly modern bathroom design.
Modern bathroom design blending Japanese minimalist style with contemporary ideas
Modern bathroom design ideas in Asian style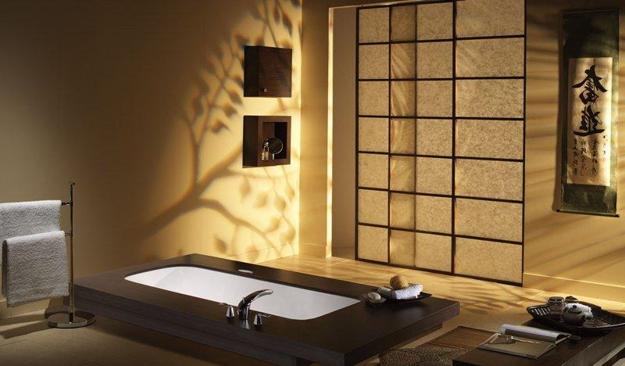 Asian interior decorating style include ideas from different Asian regions. Balinese decor, Indonesian and Thai interior decorating ideas, Japanese design and Chinese or Vietnamese ideas can be used for creating modern bathroom design in Asian style.
Japanese design influenced all Asian interior styles. Japanese culture and aesthetics respect traditions. Asian interior design ideas are a blend of traditional materials and natural colors that promote tranquility and relaxation.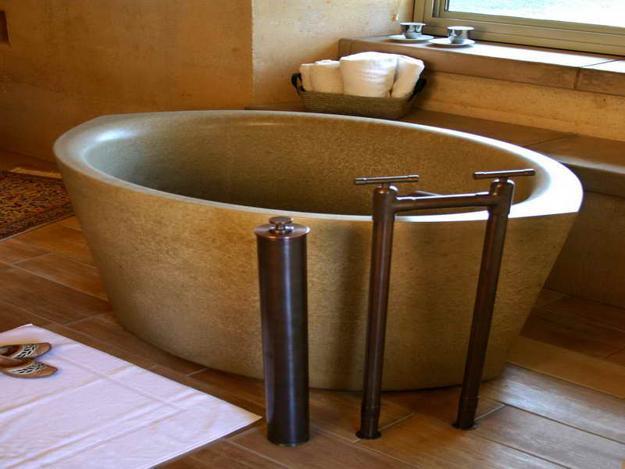 Bathroom design ideas in Japanese style
1. A bathroom tub needs to be separated from a toilet area and a bathroom sink.
15 spectacular modern bathroom design trends blending elegance, comfort and artistic materials
2 . Neutral color palette brings relaxation and comfort into bathroom design. Brown color shades add natural energy to interior decorating. Festive orange color shades, light and dark brown colors, sand, creamy white and light gray color tones are great for Asian interior decorating.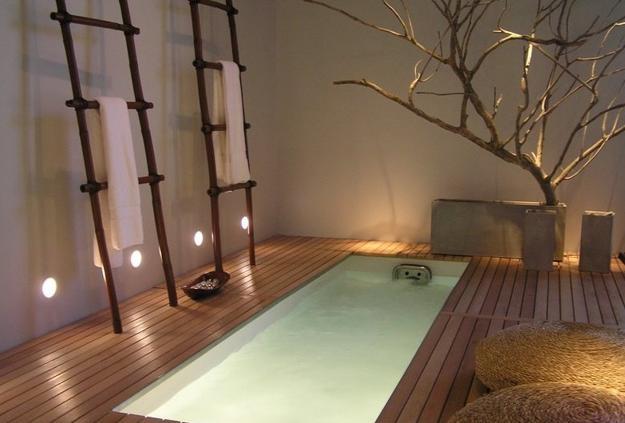 3 . Handmade bathroom furniture, decor accessories and bathroom tubs are great items for bathroom design in Japanese style. Almost every object in Japanese bathroom should look like made by hand, blending old traditions into modern interior design and creating very unique Asian interior decorating.
Modern bathroom design ideas, soaking tub rejuvenating experience
4 . Wood is the main interior design and decorating material that is ideal for creating spa-like, peaceful and comfortable Zen interiors. Mahogany and teak wood brings unique texture and beautiful colors into Asian interior design and decor.
5. Interior design in minimalist style with its straight lines and lack of decor helps create beautiful, clutter-free, simple and elegant bathroom design and decorating in Japanese style.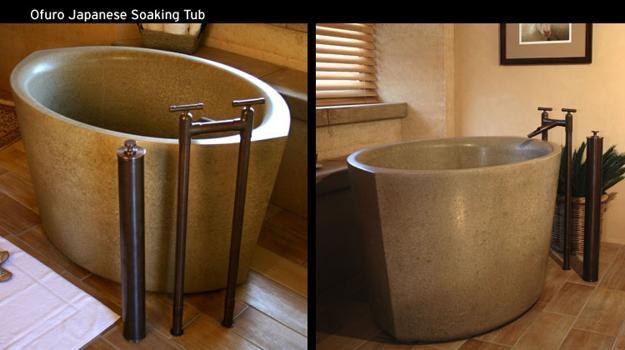 6. Sliding doors made with wooden frames and rice paper and Japanese lanterns enhance bathroom design in Japanese style.
Free of clutter contemporary interior design in minimalist style
6. Japanese soaking tubs are focal points of bathroom design. Bathing is an art and spiritual activity in Japan. People like to be in the hot water surrounded by stones. a small terrace for doing yoga overlooking the bathroom, or doors that connect bathroom design with outdoors are great interior design ideas that invite Japanese style into modern homes.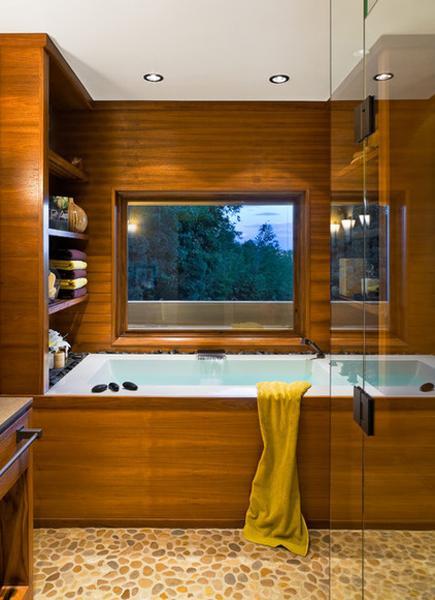 7. The connection with the nature is the key element of modern bathroom design in Japanese style. A window with a nice view of the garden or a beautiful landscape painting on the wall, a skylight that bring natural light into bathroom interiors and items created with natural materials strengthen the collection with the nature, and bring harmony and balance into modern bathroom design in Japanese style.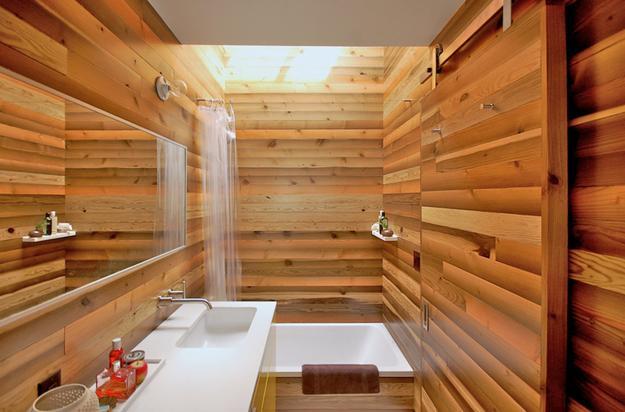 8. The simplicity of bathroom decor allows to relax and enjoy the pure design and cleanness. The spa-like bathroom design in Japanese style have lots of towels and comfortable bathrobes that allow to rest in comfort and style.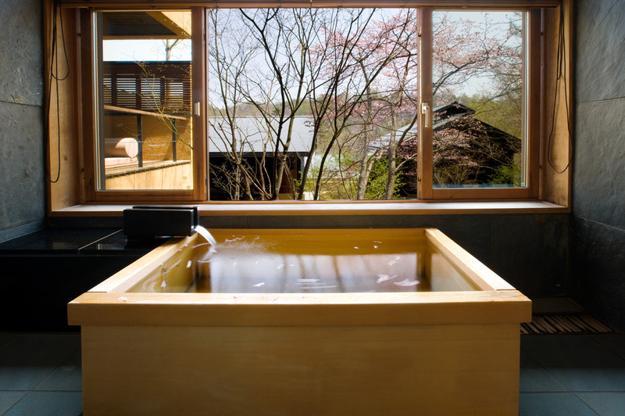 9. Lighting design should feature dimmers that enhance Japanese bathroom design with a very pleasant, soothing effect and soft glow. Natural light is ideal for creating quiet, relaxing and rejuvenating atmosphere of the Japanese bathroom.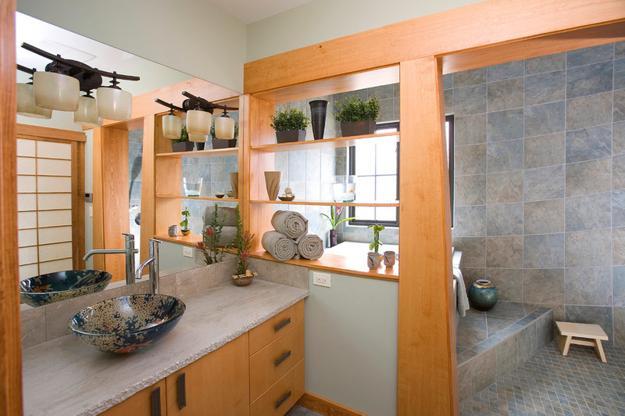 10. Water and sounds are important for Asian bathroom design and decorating. The sound of water creates a peaceful atmosphere and enhances calming interior design and decorating in Japanese style. A water fountain in the courtyard, which sound can be heard in the bathroom, is an excellent idea for modern bathroom design in Japanese style.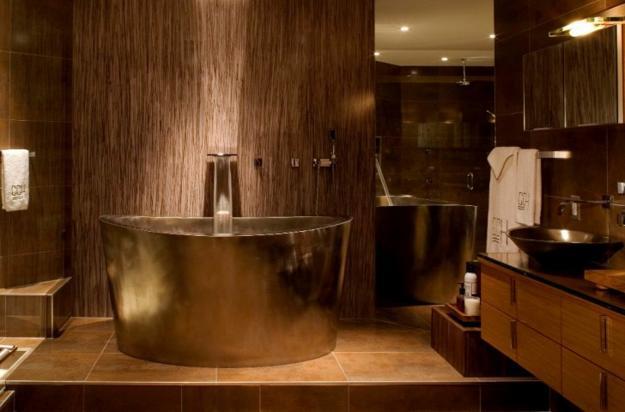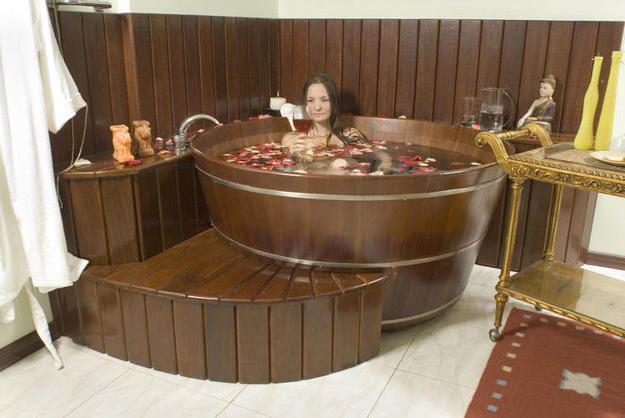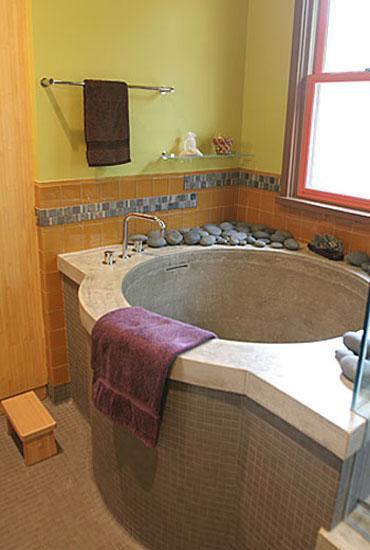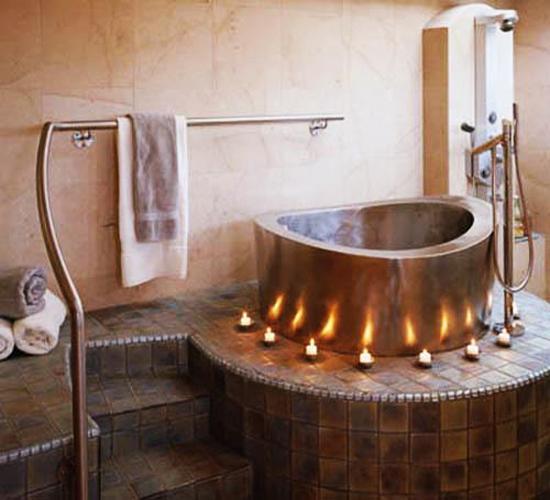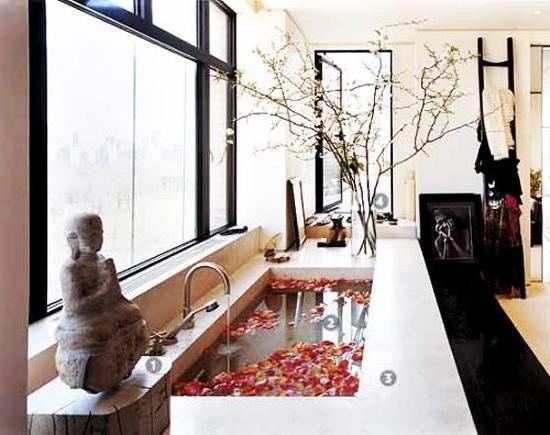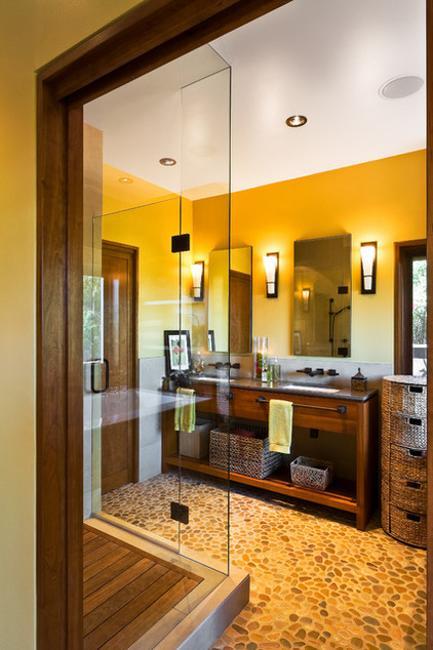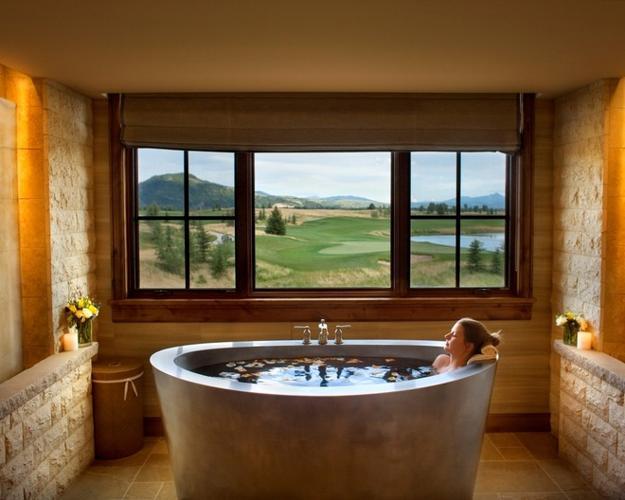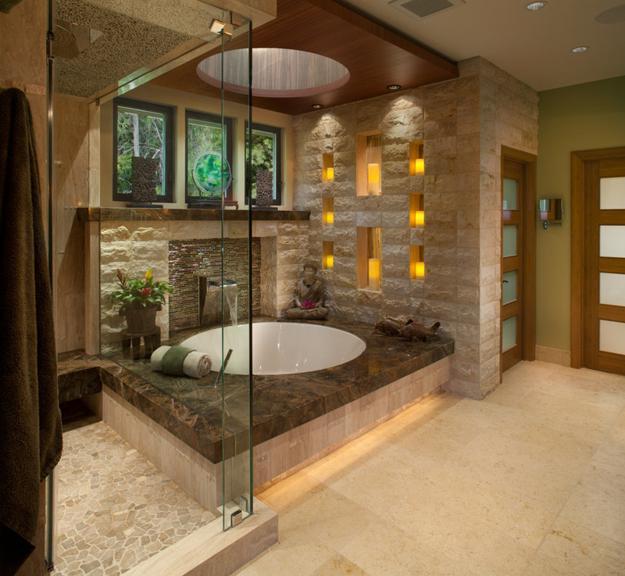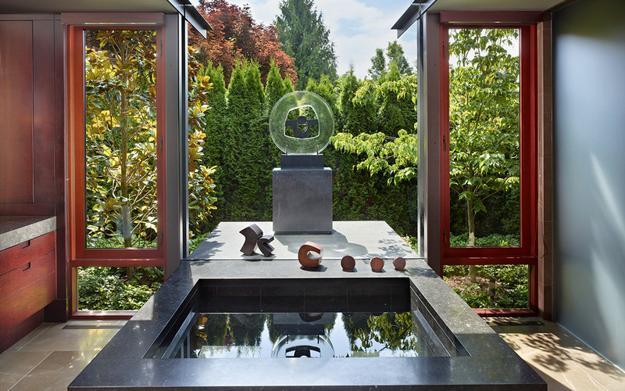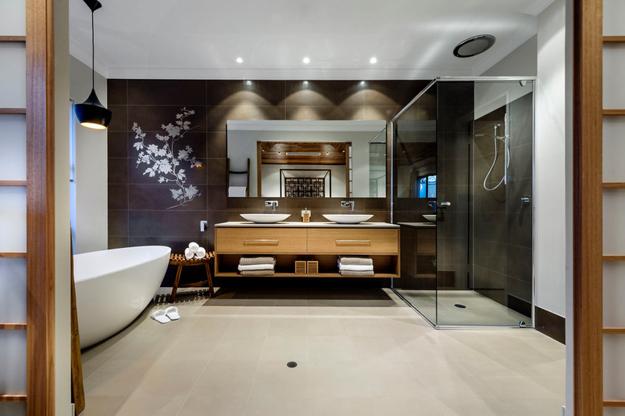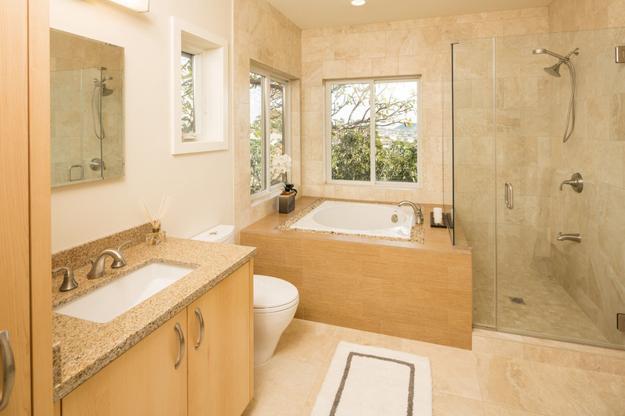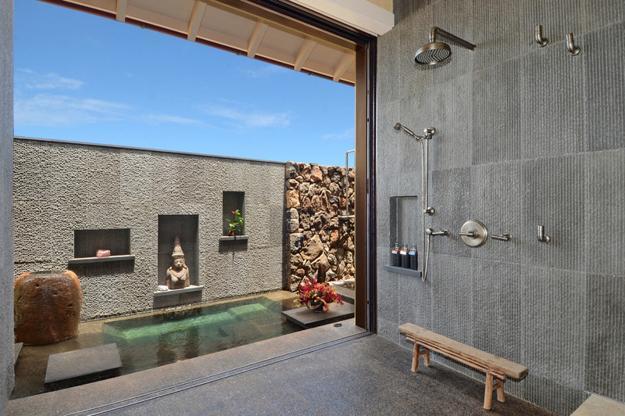 More from modern bathroom

Remodeling bathroom interiors is an essential part of creating a modern home. A beautiful, functional, well-planed, and modern bathroom design affects...
and enjoy free articles sent to your inbox