Elegant Modern Bathroom Design Blending Japanese Minimalist Style with Contemporary Ideas

Bathroom Ideas

Interior Design Ideas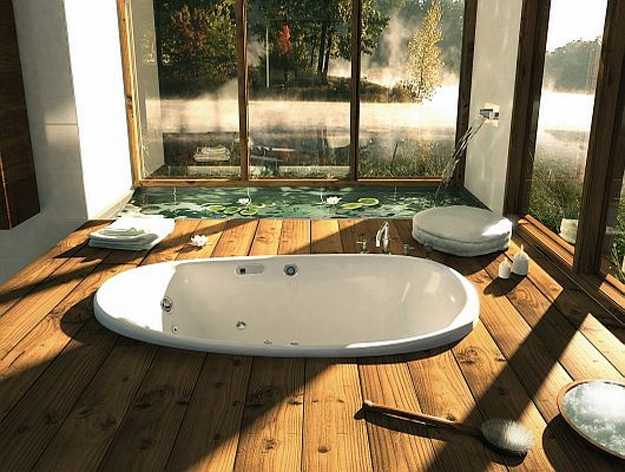 Contemporary bathroom design with glass walls and built-in floor bathtub
small bathroom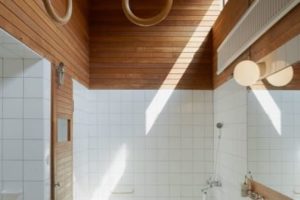 Modern bathroom design in Japanese style creates connected with nature, pleasant and comfortable interiors in minimalist style. A soaking bathtub is the distinct centerpiece for bathroom design in Japanese style. Bathroom design ideas are simple and practical, calling for natural materials and neutral color schemes, creating calming, warm and pleasant interiors in Japanese homes.
Modern bathroom design, influenced by Asian decor in Japanese style, is comprised of both contemporary ideas and simple traditional designs, relaxed by neutral color schemes and glass walls, connecting the interior with nature.  The soaking tub made of stone, metal or seasoned wood, is a main element of modern bathroom design in Japanese style.
A large, spacious and airy contemporary bathroom design with wooden floor boards to drain the water and pebbles for adding a natural element to bathroom decor, or a small bathroom design emphasize the Japanese traditions to efficiently use available space, decorate with practical items, use natural materials and connect interiors to the nature.
Modern bathroom design in Japanese style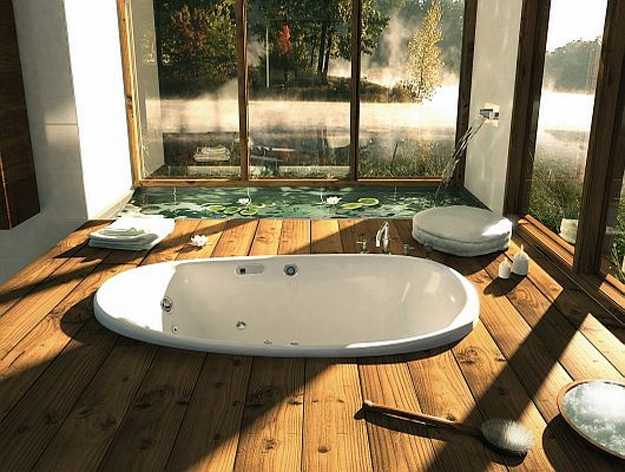 The main bathroom design idea is turning even a small room into functional and relaxing with neutral color schemes, natural materials, like stainless steel or copper, ceramic tiles, stone or wood. Relaxation, safety and easy access to the nearest towel define bathroom design in Japanese style.
Towel racks, hooks, shelves, storage cabinets and showers are not traditional elements of Japanese bathroom design, but contemporary bathroom interiors in Japanese style can include modern shower design and storage furniture. Water and energy saving, smart shower heads with heaters are a part of the everyday Japanese.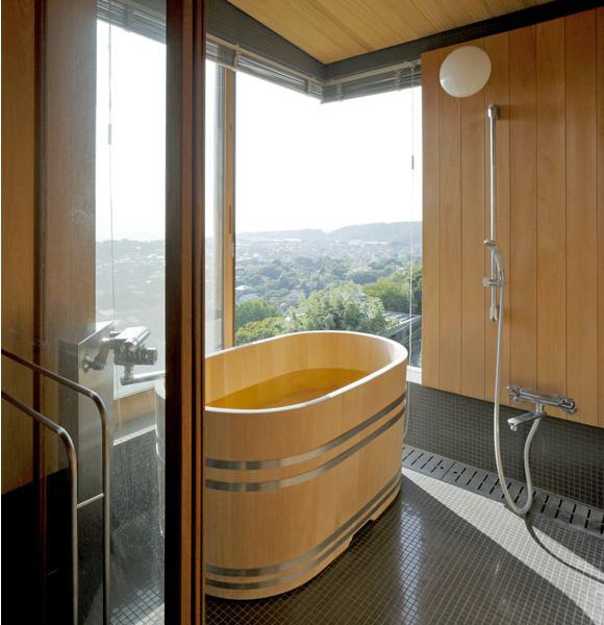 Modern toilets feature many various functions bring the advanced high-tech design technology into modern bathroom design in Japanese style. Simple and elegant contemporary bathroom fixtures with smart faucets add eco friendly products to traditional bathroom design in Japanese style.
Copper bathtubs add exquisite aquatic vessels in vintage style to modern bathroom design
New bathroom tubs, wood, glass and steel bathtubs for modern bathroom design
Japanese bathtubs are centerpieces of modern bathroom design in Japanese style. A soaking tub that allows to sit in the warm water is a great alternative to the traditional western style bathtubs. Japanese tubs are tall and deep. Made of natural materials, these bathtubs show simple, elegant and organic design, connecting interiors with nature. Japanese tubs are space saving elements of bathroom design, perfect for small bathroom interiors.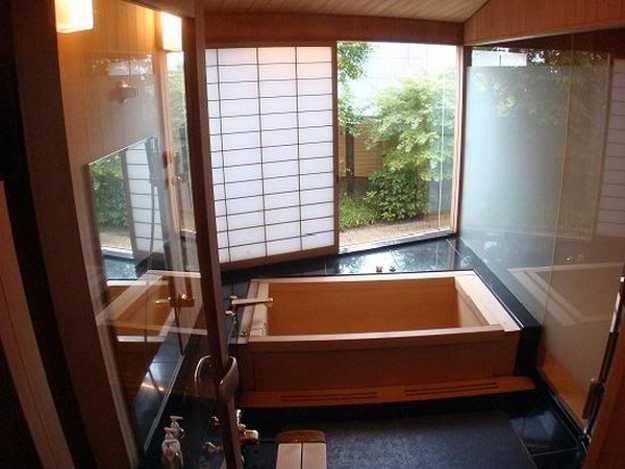 Traditional Japanese bathroom design requires different areas (or rooms) for a bathtub and a toilet with a shower, separating a washing zone from the relaxation and pleasure zone, equipped with a soaking tub and wooden benches. A wall, a door or a sliding room divider can attractively separate these areas, offering a clever solution for a large families living in a home with one full bathroom.
Artificial stone in modern bathroom design, stone sinks and bathtubs
Modern bathroom design ideas, soaking tub, rejuvenating experience
Contemporary bathroom design ideas inspired by traditional Japanese style bring the elegant minimalist style, natural materials and neutral color schemes into modern bathrooms and enrich the spaces with contemporary ideas, – like built-in floor bathtubs, glass doors and wall design that connect modern interior design with the nature and create bright, unique and aesthetically appealing rooms for relaxation and pleasure.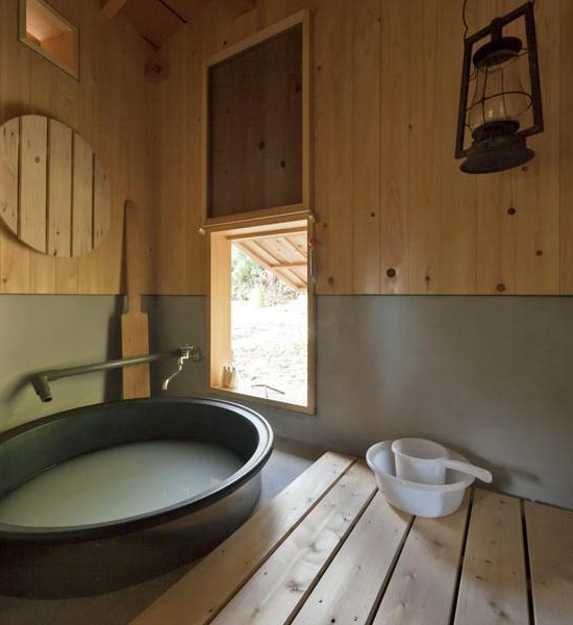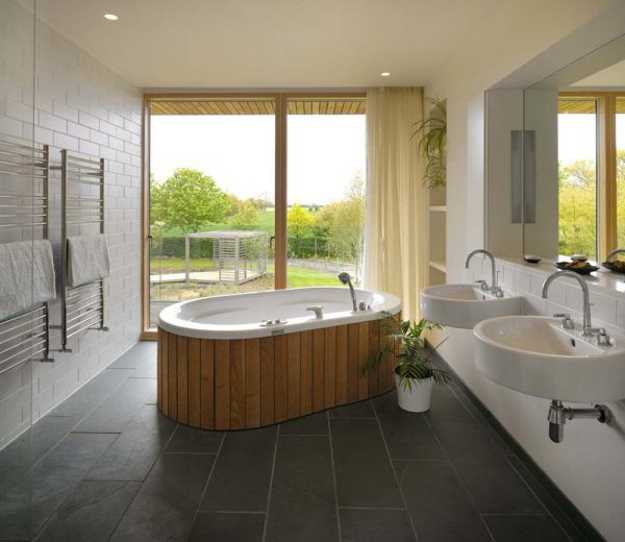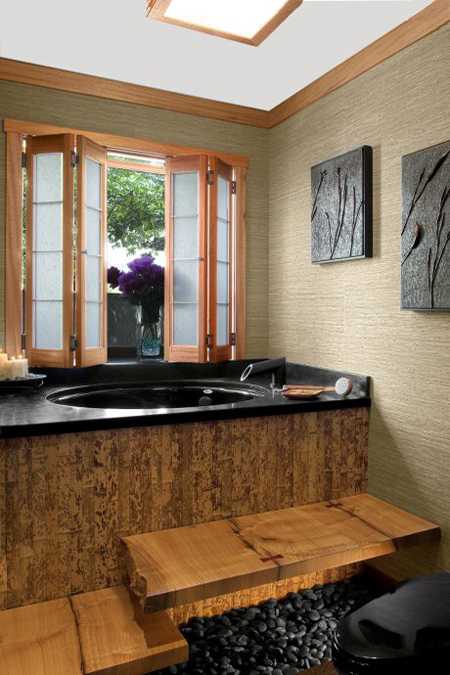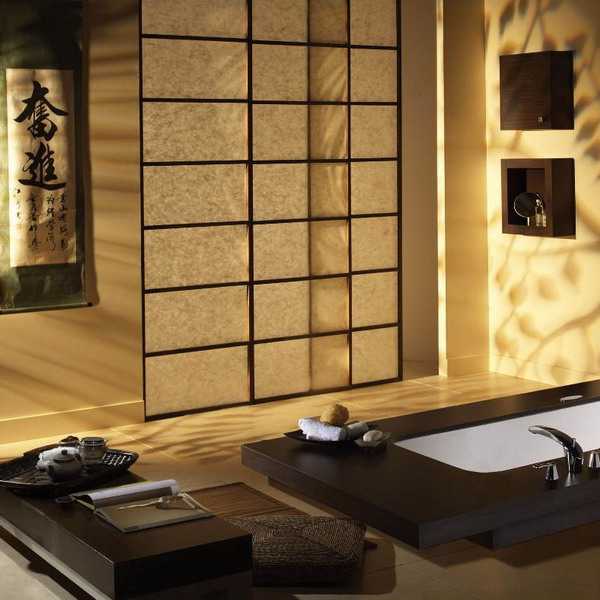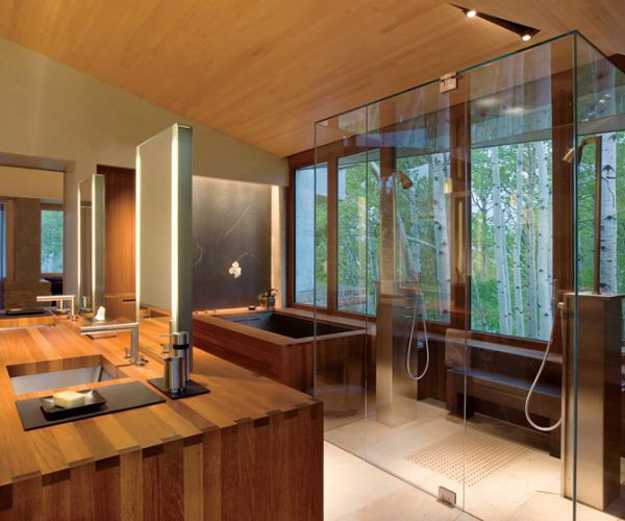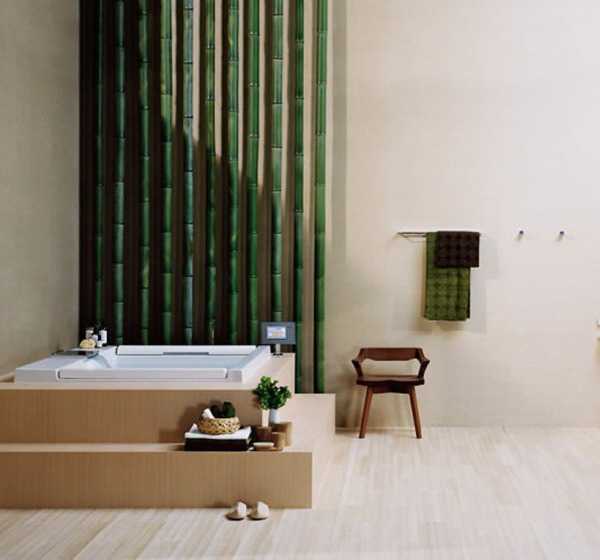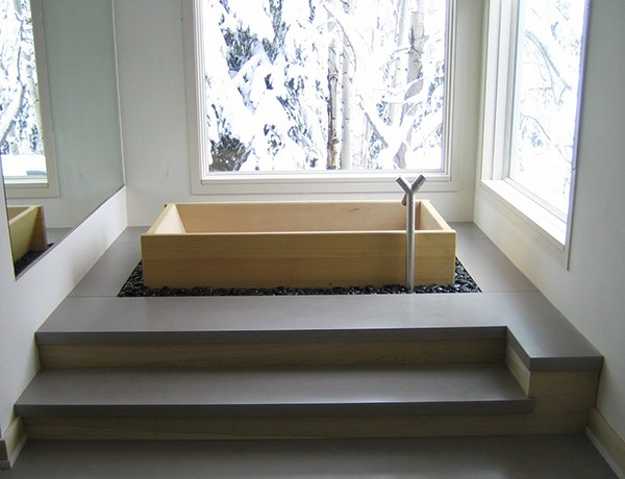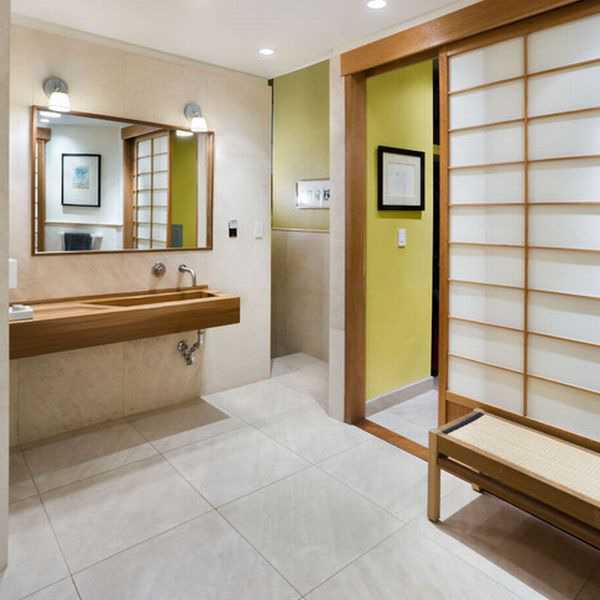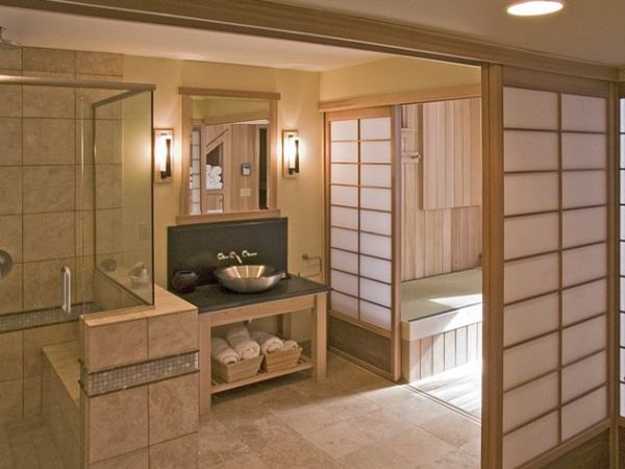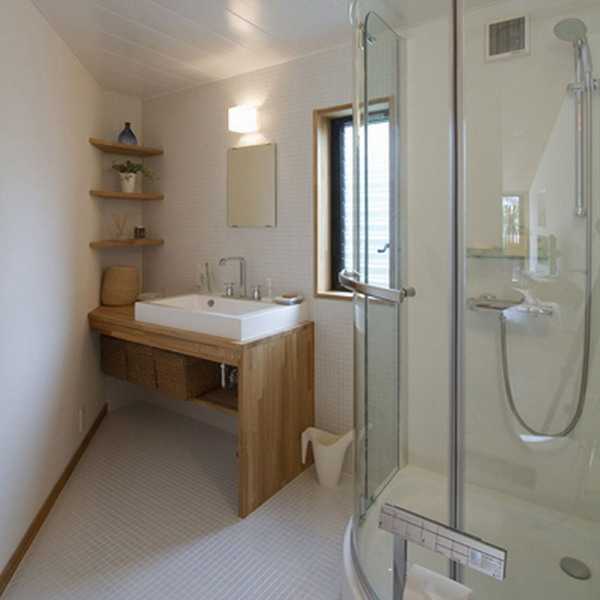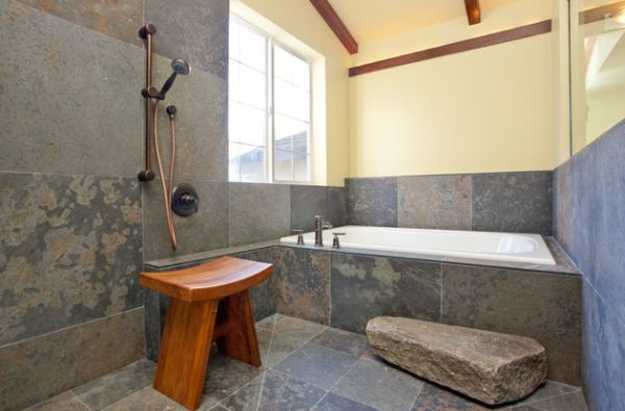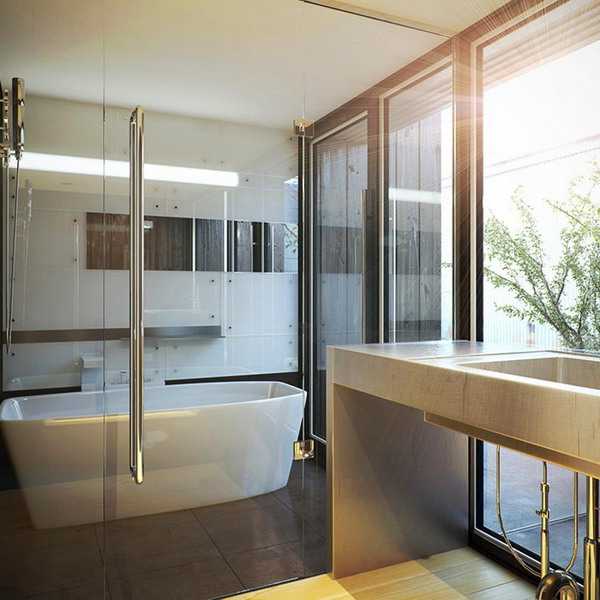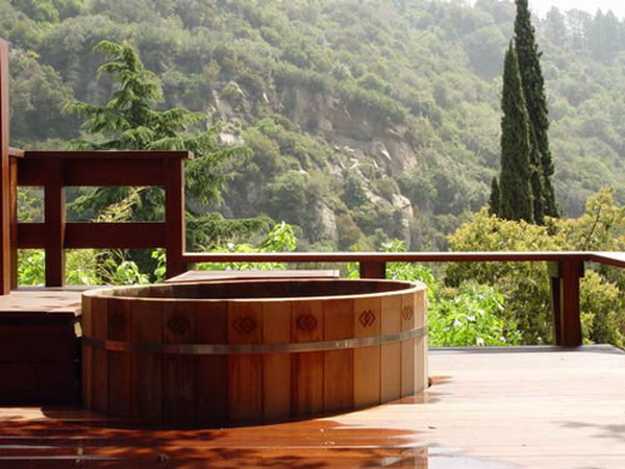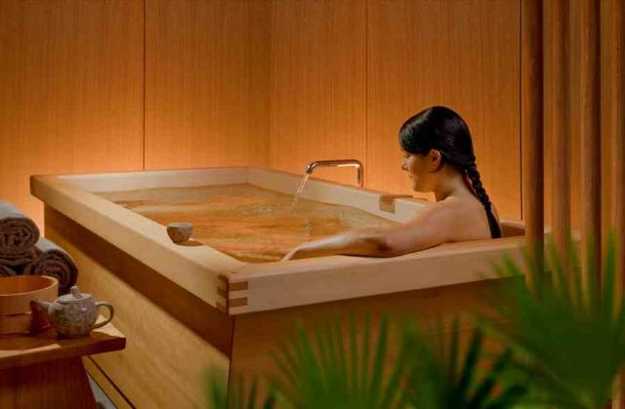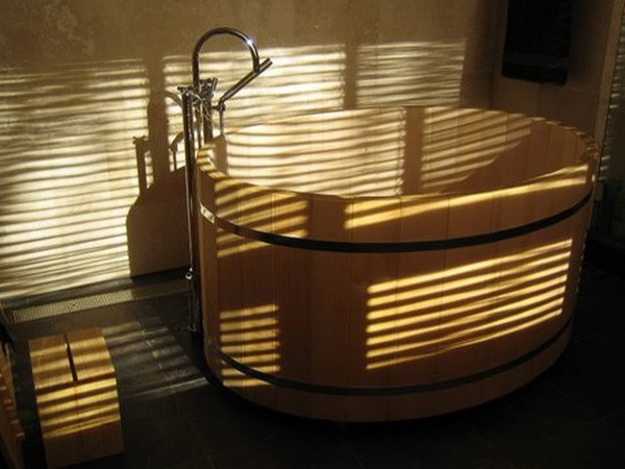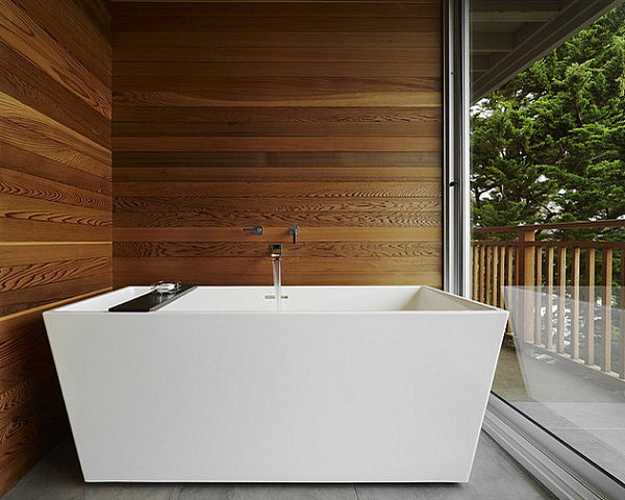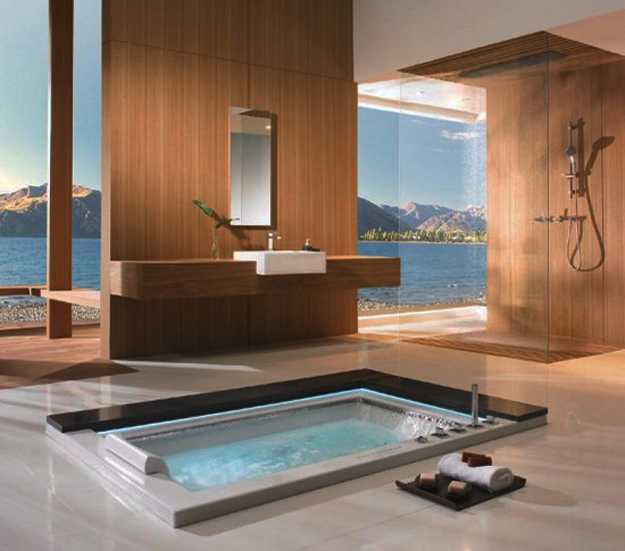 More from interior design styles

Modern house design in Japanese style celebrates the functionality and elegance of minimalism. Airy, bright rooms look inviting and comfortable. Natural...
and enjoy free articles sent to your inbox