New Bathroom Tubs, Wood, Glass and Steel Bathtubs for Modern Bathroom Design

Bathroom Ideas

Interior Design Ideas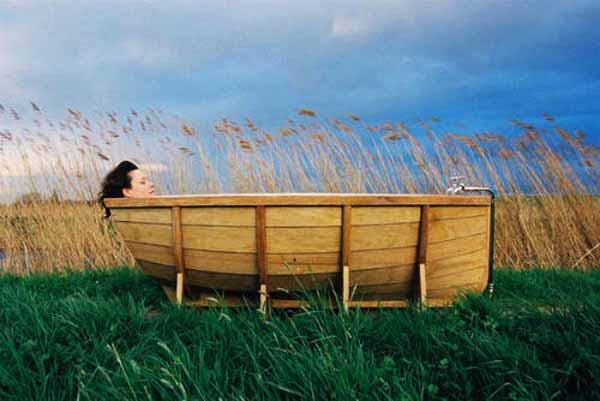 bathroom sinks and tubs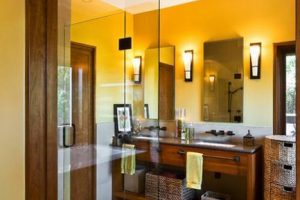 New bathroom tubs are impressive, entertaining and surprising. Gorgeous wooden bathroom tubs are getting more popular, offering mode comfort and adding unique decorative accents to modern home interiors in eco style.
Bathroom tub designs are so decorative that can be placed in bedrooms behind a glass wall, supporting one of unusual and innovative modern bathroom design trends. New bathroom tub that looks like a boat is even more impressive, bringing playful flavor into bedroom or bathroom design and creating adventurous mood in unique home interiors.
An interesting new bathroom tub concept from a Dutch designer Wieki Somers is truly unique. He created 30 bathroom tubs, and one was immediately bought for the Modern Art Museum Boijmans Van Beuningen in Rotterdam
Contemporary bathroom BathBoat made ​​from natural wood, red cedar and oak.  New bathroom bathtub is great for deep relaxation. Amazing bathroom tub is created for aesthetic appeal and making an artistic statement, helping create unique homes for adventurous people who appreciate style and creativity.
Another unusual bathroom tub design concept comes from Britain. Hanging bathtub design is created in the studio Splinter Works, www.splinterworks.co.uk/ New bathroom tub will be made of carbon fiber and can be coated with gold.
Hikki Bathtub is created of aluminum and wood. Birch is excellent eco friendly material that adds unique charm to new bathroom tub design.
Modern bathrooms, 8 bathroom design trends
Modern bathroom design trends, splendor of antique bathroom
Three Italian designer Giovanni Rontsoni, Louis Fabrizio and Friherio Prozerpo developed stainless steel bathroom tubs for Axolo. A creative and unusual material combination, stainless steel and natural wood, makes modern bathroom bathtubs look stylish and warm, comfortable and appealing.
Contemporary bathroom bathtubs made of colored glass and acrylic are beautiful and sensual. A new bathroom bathtub from Italy, Glass Idromassaggio is made of transparent glass and offer unusual and surprising bathroom design ideas. The bathtub is almost invisible.
Top 10 modern bathroom design trends
Corian bathtubs from the Italian company Moma, www.moma-design.it/ are comfortable and charming. Modern bathroom tubs combine classic and minimalist design ideas, adding elegance and retro charm to modern bathroom design.
Retro-modern bathroom tubs feel inviting to lean on a comfortable wooden back rest. Freestanding bathtubs are one of popular modern bathroom design trends.
More from modern bathroom

Remodeling bathroom interiors is an essential part of creating a modern home. A beautiful, functional, well-planed, and modern bathroom design affects...
and enjoy free articles sent to your inbox