Modern Bathrooms Design Trends, Splendor of Antique Bathroom

DECORATING SMALL APARTMENTS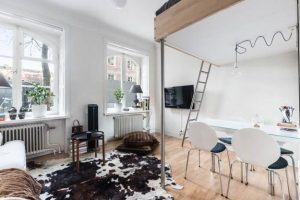 Antique and vintage bathroom design ideas feel romantic and luxurious. Vintage bathrooms design creates sentimental feel and adds character to your home. Antique bathrooms design ideas bring splendor and softness, offering unique, elegant and always modern interior design style.
Creative fusion of styles celebrates old traditions, classy ideas and modern comfort, bringing flavor of antique, Louis XV-Louis XVI interior design styles into modern homes and adding elegance and charm of Victorian bathroom design to contemporary decorating ideas.
Antique bathroom design ideas, inspired by Louis XV, Louis XVI and Victorian interior design styles, are perfect for your home, if you like seducing luxury of 18th century and charming beauty of 19th century. Use antique furniture, lighting designs and bathroom fixtures in antique and vintage styles for creating unique, personal and stylish bathroom design.
Candle-shaped lights, antique candle holders, furniture, mirror frame and granite or marble sink create elegant modern bathroom design with luxurious antique and medieval time flavor.
Natural materials, wood, marble, ceramics, metal and glass are great for creating antique bathrooms design.
Light and dark colors, rich and deep hues with golden and silver tones add chic and charm of Old World to bathroom design ideas.
Bathroom decorating ideas, beautiful bathtubs
Small bathroom decorating with mirrors
Whites, pink, cream, violet, ruby red, deep blue and forest green bathroom colors, golden and silver tones and soft light create bathrooms design with antique chic and romantic atmosphere of 18th century interior design styles.
You can combine different types of marble or wood, choosing the color combination you like from two or three color schemes and create beautiful modern interior design with antique or Victorian style opulence.
Beautiful wallpapers, moldings, wainscoting and soft paint colors for walls create light and elegant bathroom interiors. Decorative columns, steps, ceiling and wall painting designs offer unique bathroom design and luxurious atmosphere.
Antique bathroom fixtures, lights and decorating accessories, custom made and antique furniture, wall paintings and mirror in antique frames are parts of antique, Louis and Victorian interior design styles.
Carved wood ornaments and made of silver or stone bathroom mirrors frames, wrought iron decorating accessories, claw foot bathtubs, nice classic toilet designs and antique bathroom fixtures are modern bathroom design trends that offer antique grace, charming appeal of 18th century and contemporary interior design comfort. (Modern bathroom toilet designs)
Contemporary-antique bathroom design ideas
Modern bathroom design trends, bathroom fixtures
10 top modern bathroom design trends
More from interior design styles

Modern house design in Japanese style celebrates the functionality and elegance of minimalism. Airy, bright rooms look inviting and comfortable. Natural...