Spacious Small Bathroom Decorating with Mirrors

small bathroom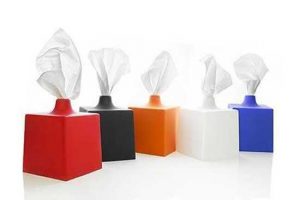 Bathrooms are small spaces that can look bigger, if decorated light. Natural and artificial light create bright and inviting small bathrooms, stretching the space without expensive renovation. Light paint colors, shiny surfaces, bathroom mirrors or small bathroom mirrored cabinets are cheap bathroom decorating ideas that reflect light and create the pleasant illusion of a larger space. (Small bathrooms remodeling and staging ideas)
Mirrors and bathroom mirrored cabinets reflect a lot of light, adding the depth to small spaces design. Large bathroom mirrors and additional decorative mirrors and lights give small bathrooms even more spacious look. Simple, ornate or antique mirrors frames bring elegant accents and more interest to your home decor. (Altamarea mirrors and sinks made of stone)
Home staging experts and decorators recommend to use mirrors with lights, glass shelves and glass shower walls, shiny faucets, stainless steel accessories, glossy tiles and mirrored cabinets, that offer practical, light and modern bathroom decorating ideas to expend small spaces visually. (Modern bathroom lighting design)
Framing a bathroom mirror, attractive bathroom decorating, white tiles and light paint colors
Home staging tips and small bathroom decorating ideas
1. Large bathroom mirrors or few mirrors, arranged in a group above the bathtub or sink, dramatically increase small bathrooms design.
2. Arranging two bathroom mirrors or bathroom mirrored cabinets on the opposite walls are effective bathroom decorating ideas for creating the illusion of infinite space and making small bathrooms design appear more spacious and airy.
Contemporary illuminated bathroom mirrors, light paint colors, spacious decorating ideas
3. Positioning bathroom mirrored cabinets on the wall, which is opposite to the window, or arranging few small mirrors on the door are interesting decorating ideas that help create visually larger spaces. (White color and light for breezy bathrooms)
Large wall mirrors and light paint colors for small bathrooms
Small spaces stretch immediately, offering the beautiful view of the sky, trees or attractive wall painting and adding character to your small bathrooms design. (Bathroom decorating in blue-brown, chocolate inspiration)
White and blue-green wall paint colors, round wall mirror, small bathrooms design
4. Few small bathroom mirrors, fixed on the door, make your bathroom decorating ideas unique and personal, especially, if you create an interesting or unusual composition with small mirrors, covering the entire door surface or creating a French door effect.
Contemporary wall mirror and lights
5. Make sure that the reflections in bathroom mirrors are pleasant and interesting.
Framing a bathroom mirror, wall decoration, white wall tiles
Modern decorating ideas:
Staging home interiors, small bathroom decorating ideas
Small bathrooms design, light and color ideas for remodeling
Staging home interiors, acrylic tubs
Spacious bathroom decorating ideas, light paint colors, glass shower and wall mirrors
More from decorative accessories

Bright home interiors and amazing views of the ocean make this beach house a dream place. Large windows, light, neutral room...
and enjoy free articles sent to your inbox