Small Bathrooms Design, Light and Color Ideas for Bathroom Remodeling

Bathroom Ideas

Staging Home Interiors

MODERN WALLPAPER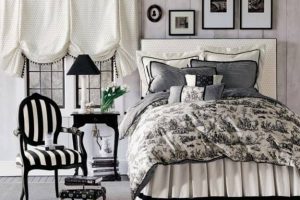 Modern small bathrooms design is not only practical, comfortable and functional, but spacious and relaxing. Effective lighting fixtures and pleasant decorating color schemes create the impression of larger space. Bright light and light colors are simple ideas for bathroom remodeling that add beauty and style to modern bathrooms design without sacrificing the functionality. (Modern bathroom design, sharp fixtures for a la mode statement)
Lighting fixtures and light decorating color schemes are inexpensive ideas for bathroom remodeling that dramatically transform small spaces without extensive renovation. Bright light creates an airy feel and light decorating color schemes visually increase small spaces. (Small bathroom remodeling and staging ideas)
Arranging a window in a way that allows more natural light into your small interior and provides privacy creates lighter interior design, saves energy and your money. Sky lights are great ideas for small bathroom remodeling and making small spaces more comfortable and welcoming.
Adding more lighting fixtures to your small bathrooms design along walls, in corners and on the ceiling is another effective way to increase small spaces size and add style to interior design. Bright illumination will make your small interior appear larger that it is.
Spacious ideas for bathroom remodeling, small bathroom design
Color ideas for small bathroom remodeling
Light bathroom colors are not only pleasant, but practical ideas for bathroom remodeling that visually increase the space and offer welcoming, comfortable and airy bathroom design.
Consider light color schemes for a quick transformation, avoiding strong color contrasts for small bathrooms design.
Beautiful vanity and lights, space saving modern bathrooms design
Modern home lighting fixtures and glossy accessories, polished chrome or brushed nickel fixtures, glossy ceiling paint, walls and floor tile decorating reflect light and make your small bathrooms design look more spacious and bright.
White blue bathroom design ideas, small bathroom remodeling
All vertical lines, the shower door, large rectangular mirrors, vertically arranged lighting fixtures or tall green plants help create visual illusion of higher ceiling and more spacious small bathrooms design.
White-pink decorating color scheme, large mirror ans space saving cabinets for small bathroom remodeling
Small mirrors, lighting fixtures, light wall shelves and small niches, arranged on imaginary vertical lines and decorated with tall items, combined with light decorating color schemes, lift the ceiling and create airy small bathroom designs.
Small bathroom remodeling ideas, light colors, mirrors, modern bathrooms design
Choosing light color schemes with bright accents is a good choice for small spaces remodeling, that adds a splash of color, creates interesting interior design and enhances small bathroom designs. Light and pastel colors are perfect ideas for bathroom remodeling and decorating.
Lighting design ideas for bathroom remodeling
Modern small bathroom remodeling ideas include selecting attractive, interesting and energy saving modern bathrooms lighting design. Efficient and eco friendly lighting design will increase the amount of light in the bathroom, making small space large and more comfortable.
Large mirrors, small cabinets and light decorating color schemes for small bathroom remodeling
Shiny metal faucets, glass accessories, mirrored and glossy surfaces, wall and floor tiles reflect the light, creating the effect of larger space.
White pink small bathroom remodeling ideas, spacious modern bathrooms design
Well lit small spaces look more spacious and stylish. Effective general lighting on the ceiling and few small bathroom lighting fixtures above the sink, around a mirror or on the wall along a bathtub are great ideas for bathroom remodeling and creating interesting and modern bathrooms design.
White-blue small bathroom remodeling ideas, spacious and bright modern bathrooms design
Simplicity, natural and artificial light, combined with light decorating color schemes and home staging techniques, create the pleasant illusion of airy and spacious bathrooms designs.
Eco wall tile designs for modern life and style
Bathroom decorating with neautiful bathtub and space saving shower
Bath accessories for luxury decorating and home staging
Small spaces, modern bathrooms, space saving interior design ideas
More from modern bathroom

Remodeling bathroom interiors is an essential part of creating a modern home. A beautiful, functional, well-planed, and modern bathroom design affects...
and enjoy free articles sent to your inbox