Modern House Redesign Ideas Blending Coloful Home Interiors with Beautiful Surroundings
This beautiful house is located on West Lake in Austin, Texas. Surrounded by mature oak trees, the family home offers gorgeous, colorful and modern home interiors after redesign, renovation and stylish home decoration project. Designer Specht Harpman transformed the house into expressive, optimistic and bold living spaces that look stylish and feel like home.
The modern house looks luxurious after the redesign project. Glass is used to connect modern interiors with beautiful outdoors and a swimming pool area, creating a large, impressive and functional house design. Modern interior design ideas combine beautiful materials with bright room colors and enhance living spaces with beautiful views of the yard.
Mature trees and thick green grass loans blend harmoniously with the natural landscape, creating gorgeous outdoor living spaces with a swimming pool and patios. The house is perfect for raising a family in a relaxing, peaceful and comfortable environment.
25 bright interior design ideas and color inspirations for home decorating
Modern interior design in bright colors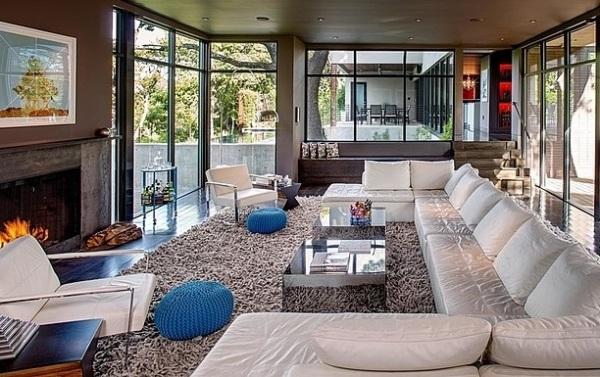 A large white sofa in the living room creates a spacious and comfortable seating area for a large family. Glass wall design visually stretches this bright and beautiful room, turning a long, narrow living space into a large and more comfortable living room.
Colorful wall decor add character to living room design and bring vivid hues into home decorating. A soft and fluffy floor rug gives a warm look and a cozy feel to the living room design. Modern paintings on the walls in bright colors attractively accentuate living room decorating in neutral colors and fill the space with energy.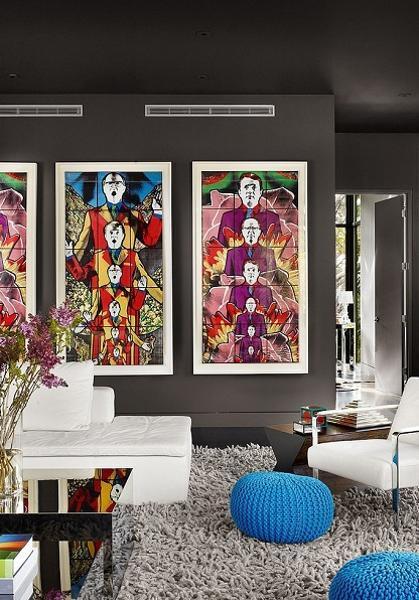 White dining furniture and painted wall shelves create an amazing dining room design. Wall shelves, painted in two shades of blue color, are an interesting interior decorating idea that add personality to this dining room. Wall decorations in white and red colors bring striking details and create fabulous contrasts that enhance modern interior design.
Matching interior design colors, home furnishings and paint color schemes
Bright room colors and modern ideas for decorating small apartments and homes
Contemporary kitchen design in white and gray color tones features large glass windows that invite the natural light inside and create the bright and beautiful modern interior. White kitchen cabinets look classy and elegant.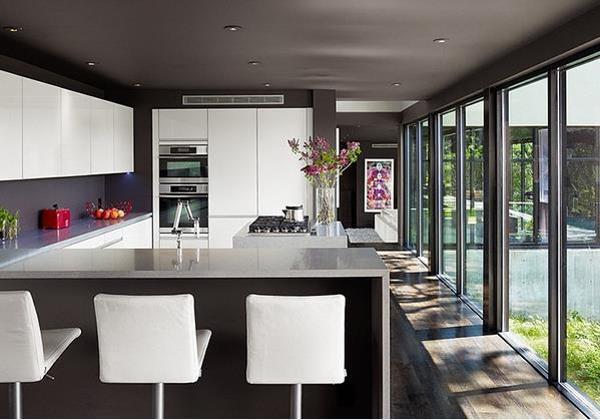 Modern interior design uses different bright shades and vibrant color combinations to create stylish and cheerful living spaces. Bedroom decorating with a turquoise wall paint looks relaxing, peaceful and comfortable. White furniture, textiles, home fabrics and accessories in white color, glass vases and small accents in bright colors create elegant rooms that feel spacious and interesting.
25 modern interior design ideas creating bright accents with neon room colors
Modern interior design trend influenced by color clock style in fashion
Kids bedrooms feature functional ad welcoming decor, spiced up with bright room colors. Pink interior paint creates dramatic walls and ceiling, bringing a romantic and adventurous vibe into the bright girls bedroom. Wooden furniture and eclectic decor accessories just increase the effect.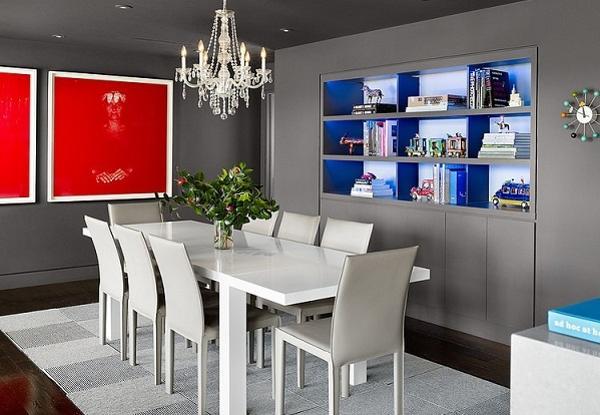 Contemporary art works add exclusive and luxurious details to modern interior design. Paintings create unique home interiors that reflect the owners tastes and interests. Large windows bring lots of nature light inside, harmoniously merging rooms with natural surroundings, and creating bright, energizing and pleasant modern house for the family.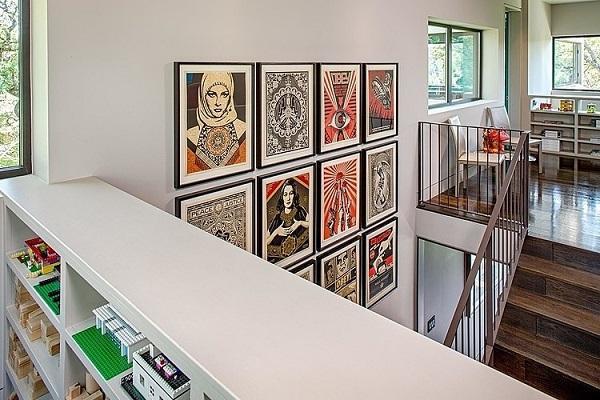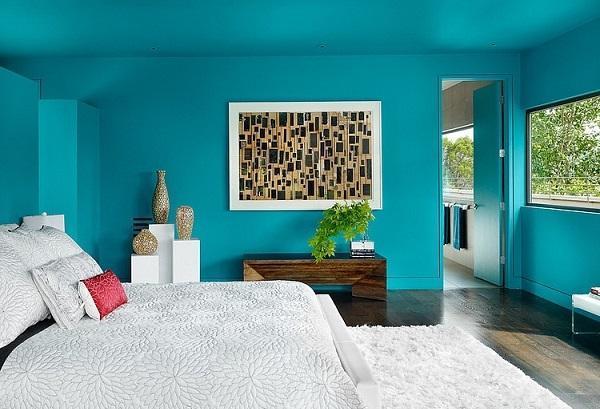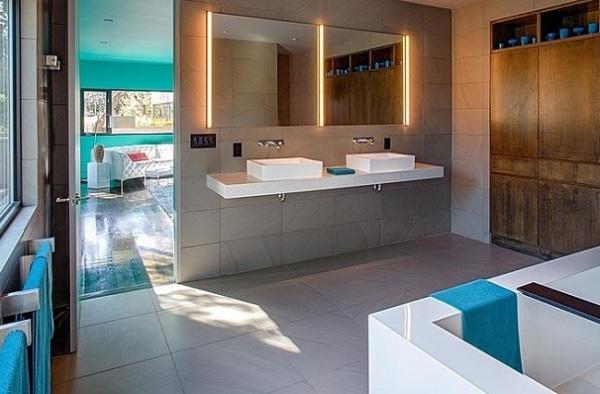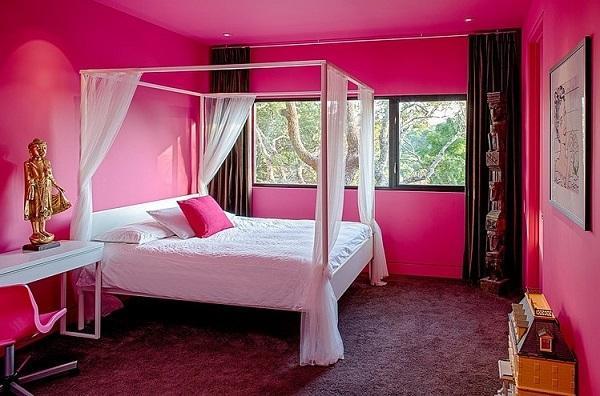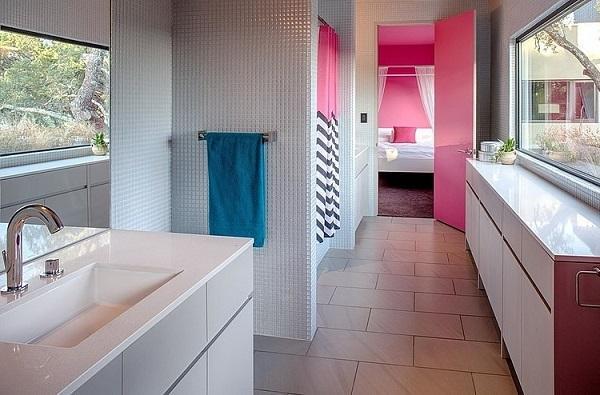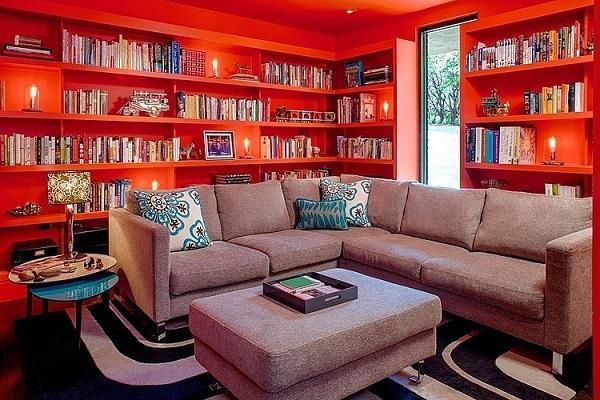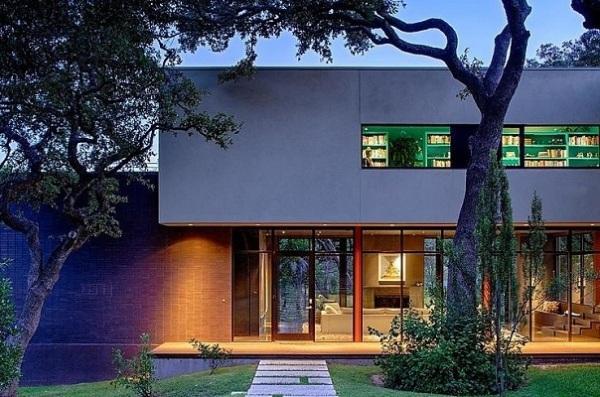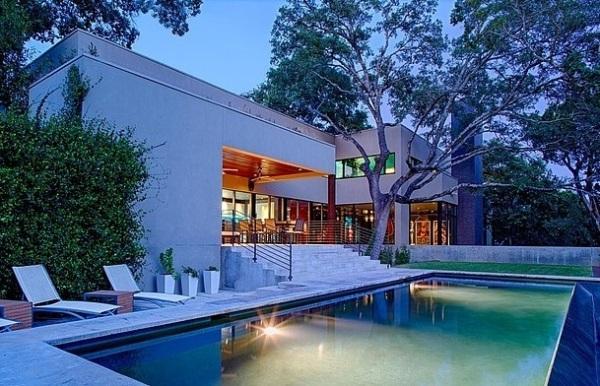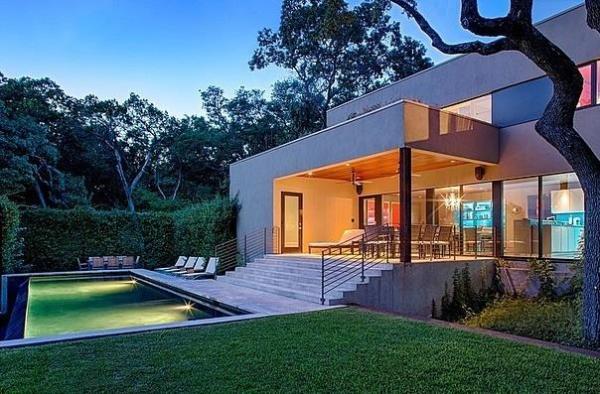 by Ena Russ
last updated: 18.11.2013
and enjoy free articles sent to your inbox
Subscribe