25 Modern Interior Design Ideas Creating Bright Accents with Neon Room Colors

Interior Design Ideas

Room Colors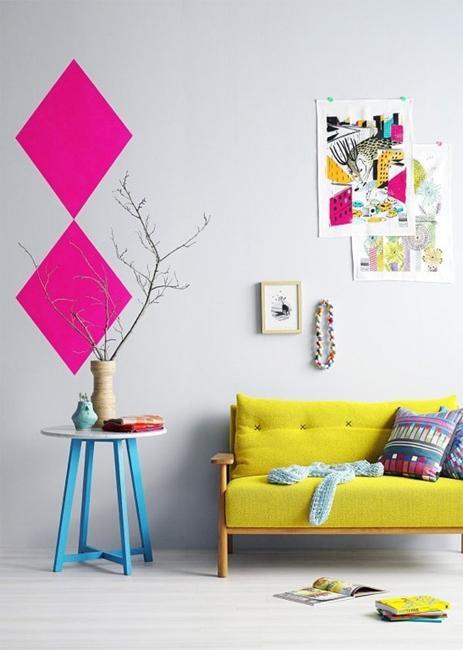 Yellow sofa and pink wall decor
color matching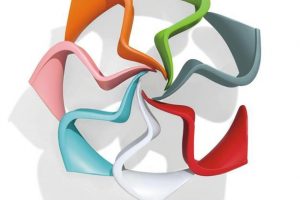 Neon room colors are associated with night clubs and retro styles of 70s and 80s. Neon room colors look bright and energizing, bringing a fresh vibe into modern interior design trends. Neon room colors are ways to create beautiful, stylish and unique interior design with colorful and unusual accents, giving the room a completely new feel.
Neon room colors are great choices for those who appreciate bold and original interior design and want to add an artistic touch to room decorating. Neon colors are vivid and interesting. Wall paint, wallpaper patterns, room furniture, decor accessories and lighting fixtures in neon colors make a statement, transforming interior design with youthful energy.
Accents in neon room colors add brightness to existing interior design and draw attention to selected textures, decoration patterns or unique shapes in solid neutral colors. Hot pink, citrus green or bright yellow colors can be used for room furniture upholstery, lamp shades, wall paint or neon lacquered surfaces. Even a small vase in bright neon colors create stunning interior design with this eye-catching centerpiece.
Neon room colors for modern interior design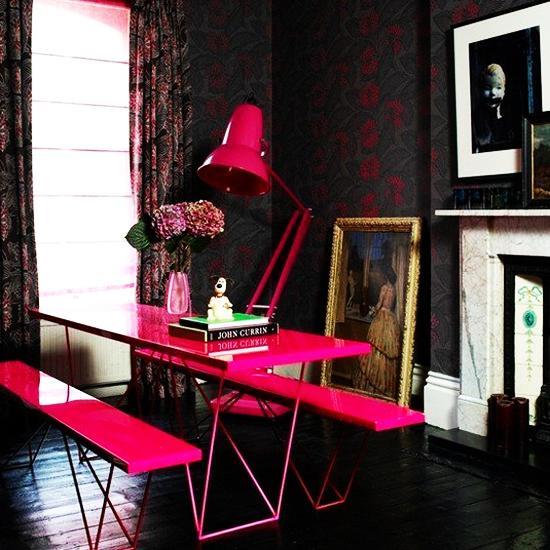 Neon room colors express themselves loudly. Blended with softer room colors, they create cheerful, creative, balanced and modern interior design. Black and white decorating ideas, gray color shades, beige and dark brown colors are excellent for mixing with bold and beautiful neon room colors.
Gray, black and white decorating colors create wonderful backgrounds for stylish accents in neon colors. Painted legs of chairs or tables, mirror frames or bright lamp shades in neon colors, combined with home furnishings in neutral colors turn the room into bright and stylish interior. Lots of neon room colors in the room add a trendy night club feel to modern interior design.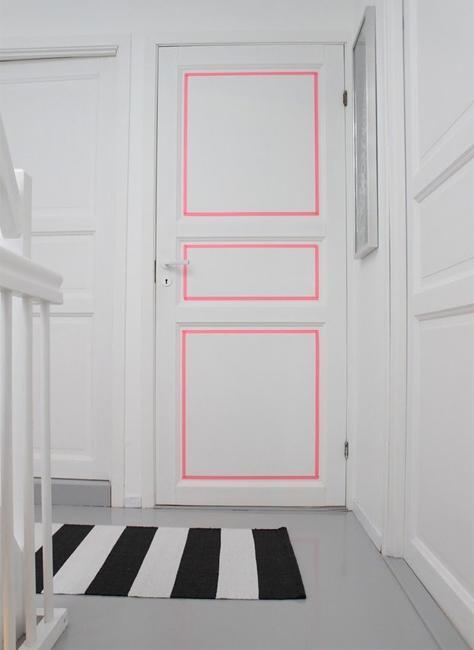 Cushions and vases, curtains or wall shelves in bright hues add energy to room colors and look fantastic with gray, black and white decorating ideas, beige and brown color shades.
25 bright interior design ideas and colorful inspirations for home decorating
Matching interior design colors, home furnishings and paint color schemes
Bright tile grout trends, 21 modern tile designs
Neon colors are great for highlighting  unique details of modern interior design. Black-and-white photographs or paintings in neutral colors can be beautifully complimented by frame in bright neon colors.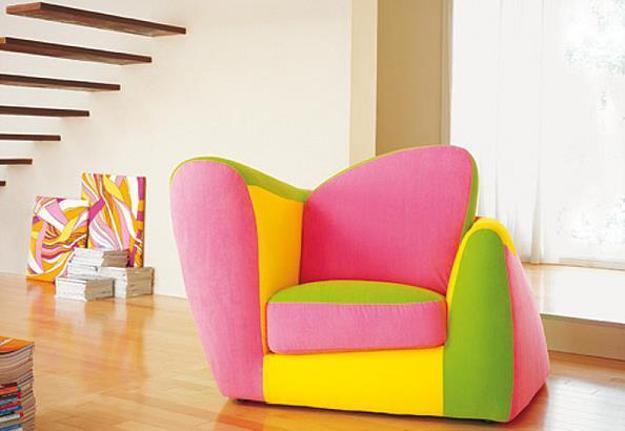 Neon room colors are not for everyone. If you experience difficulty with color design and find hard to select interior design color schemes, it is better to avoid strikingly bright neon colors. Neon room colors are ideal for those who appreciate home furnishings and modern interior design ideas in Avant-Garde style, and knows how to combine room colors for creating harmonious, elegant and sophisticated living spaces.
Modern interior design with breathtaking rainbow color combinations
Matching colors of wall paint, wallpaper patterns and home furnishings
Modular shelving systems adding fun and color to modern interior design
Bright room colors have always attracted interior designers and decorators, who love experiments and challenges of modern interior design. Striking color combinations of neutral colors and neon room colors create playful, energetic and modern interior design with futuristic vibe and rainbow charm for dynamic, youthful and cheerful people.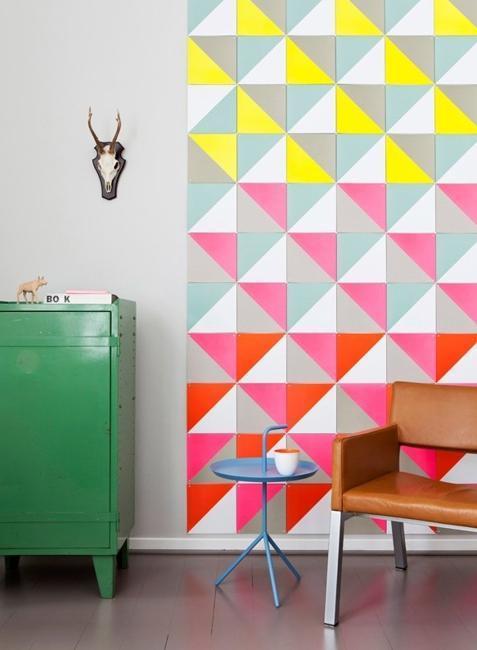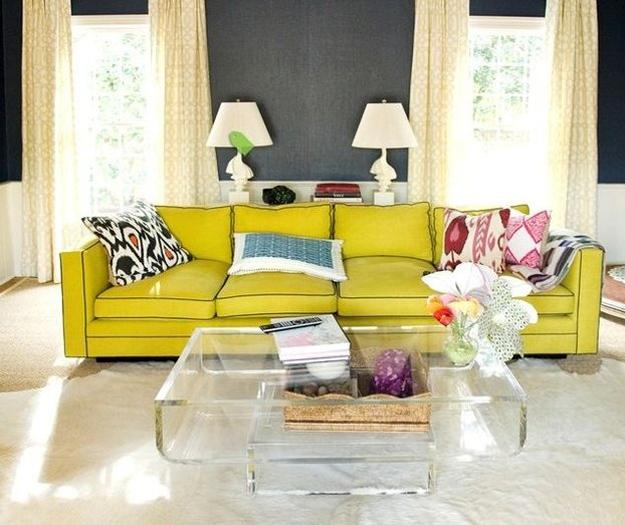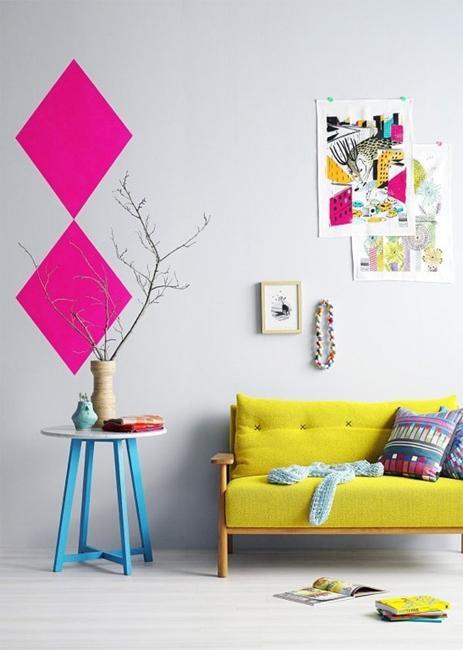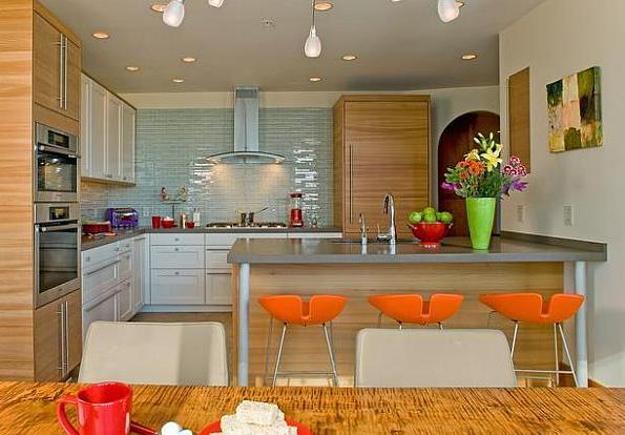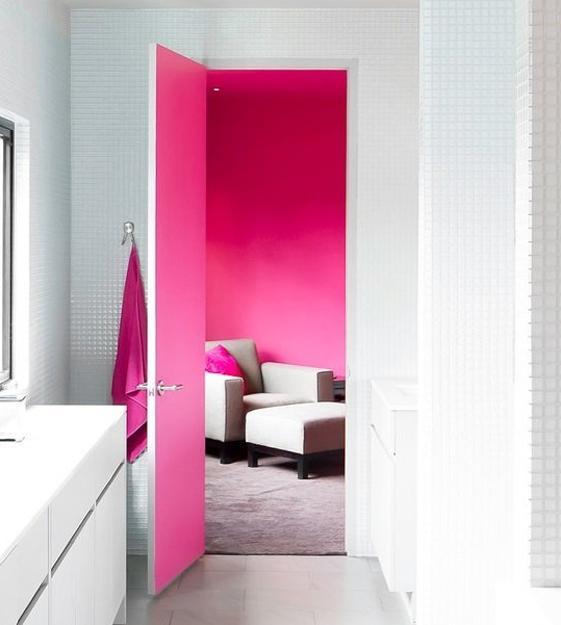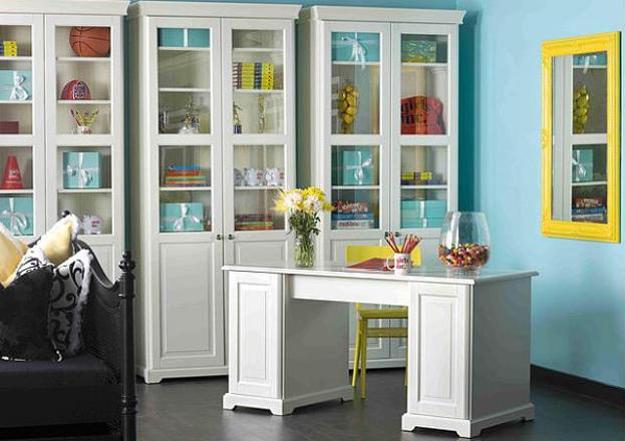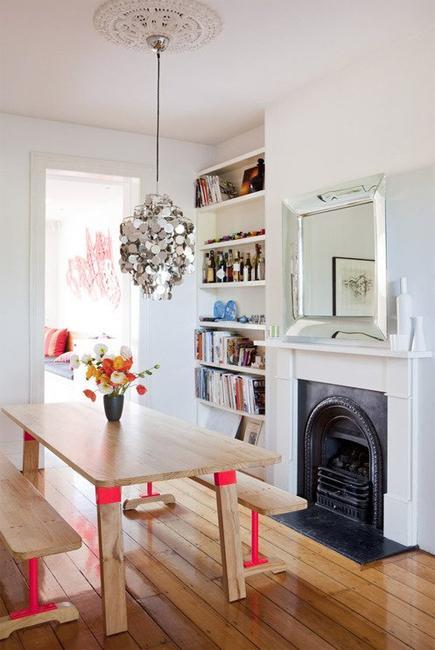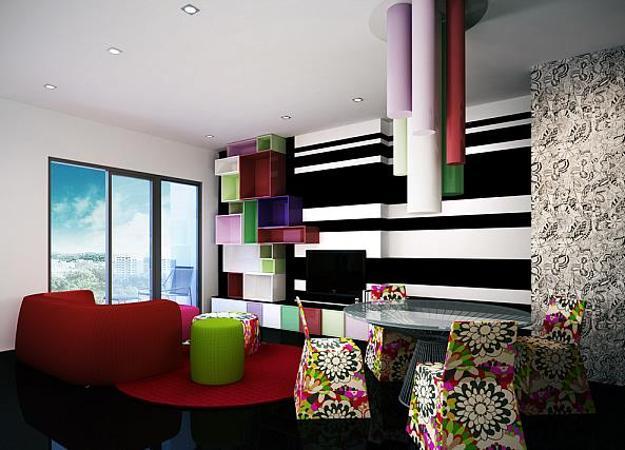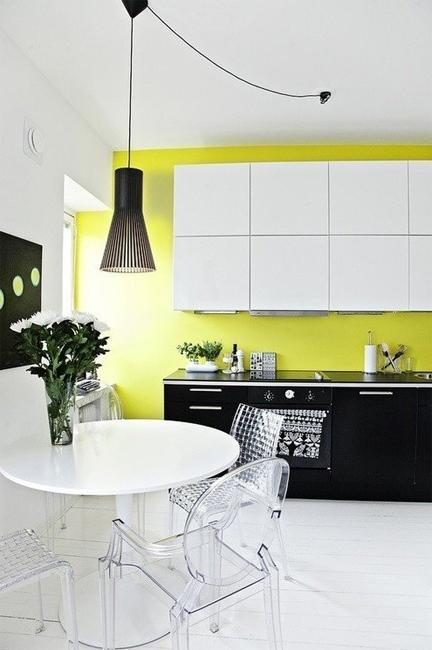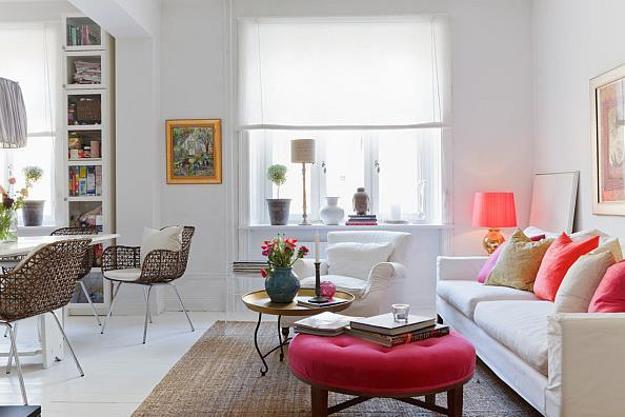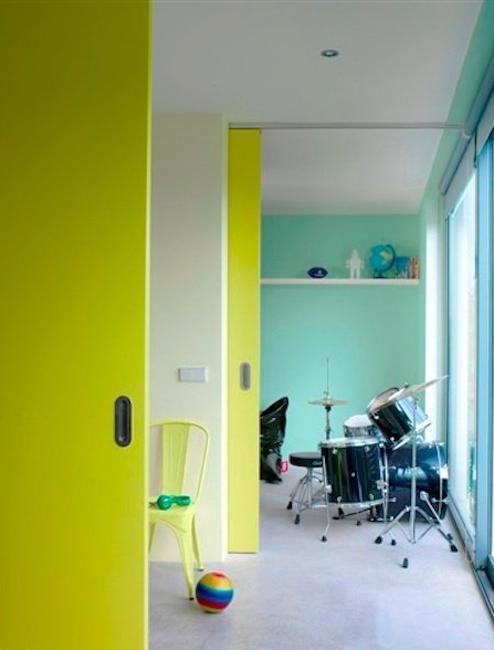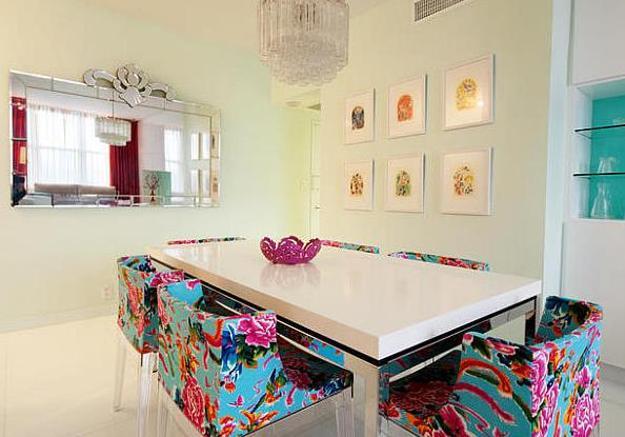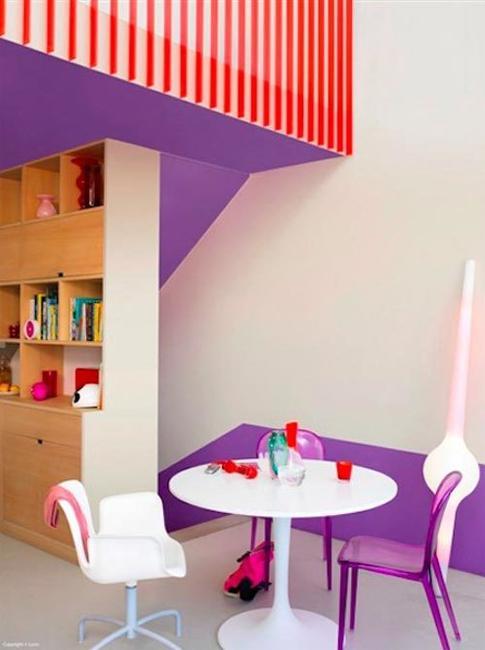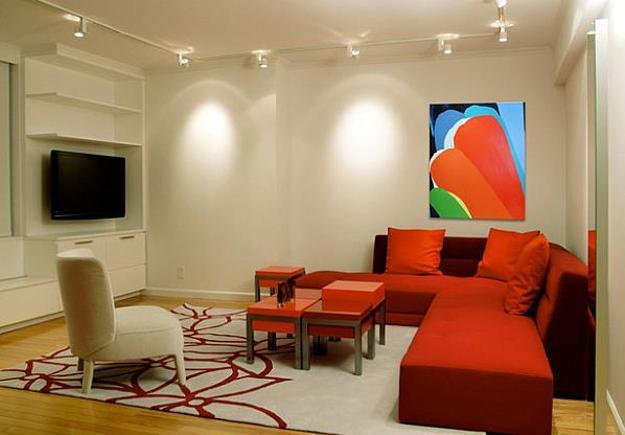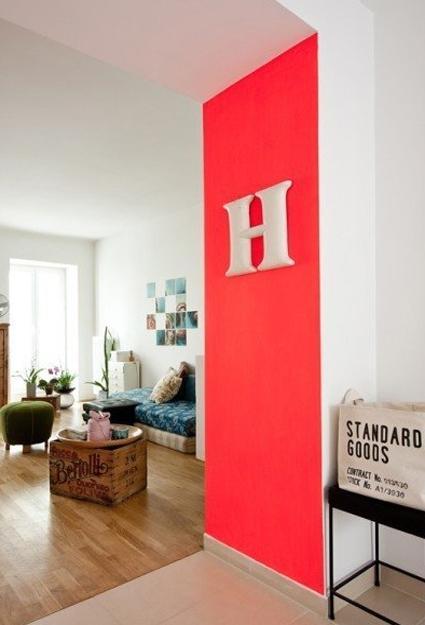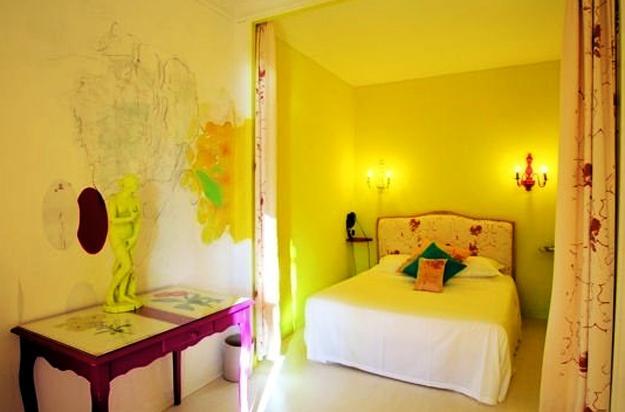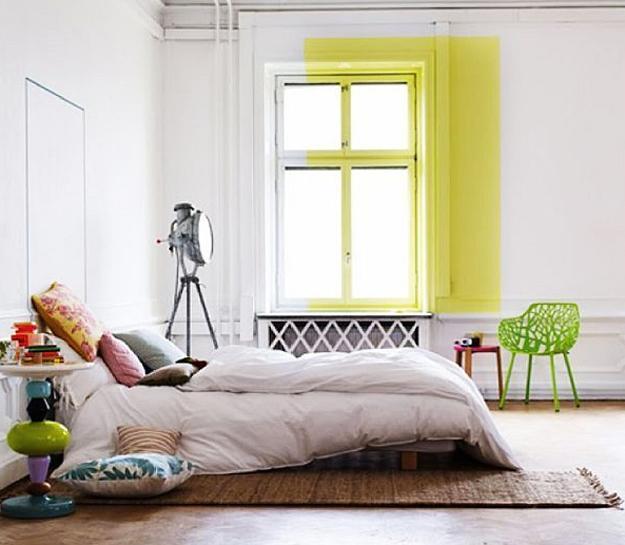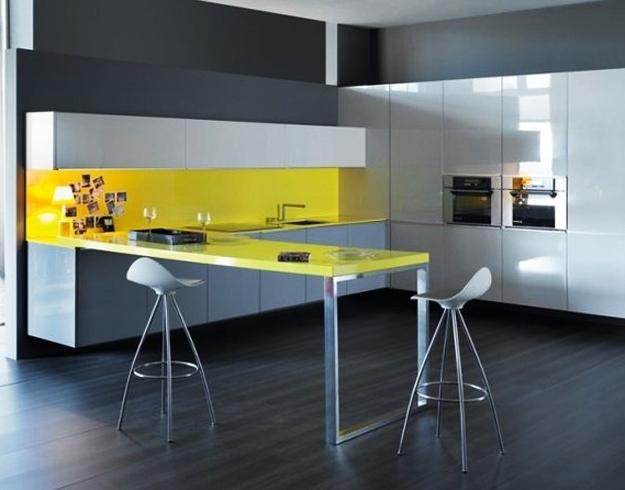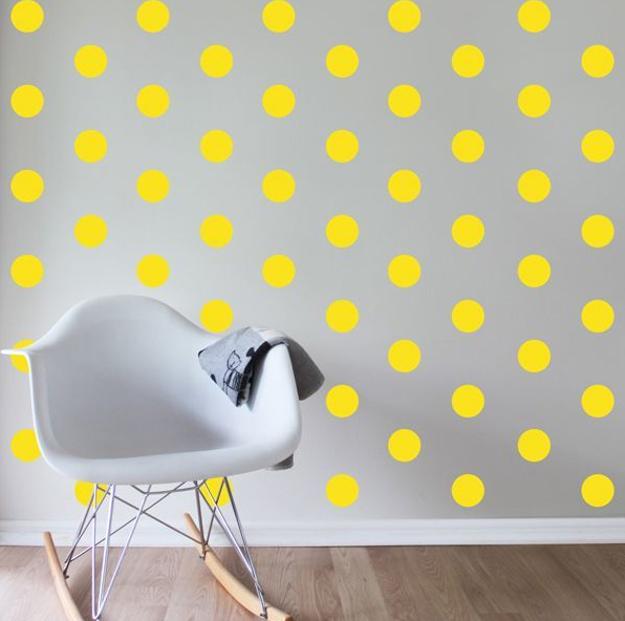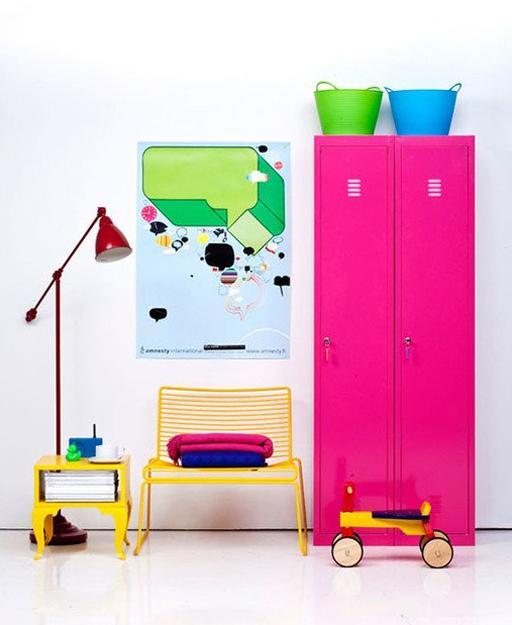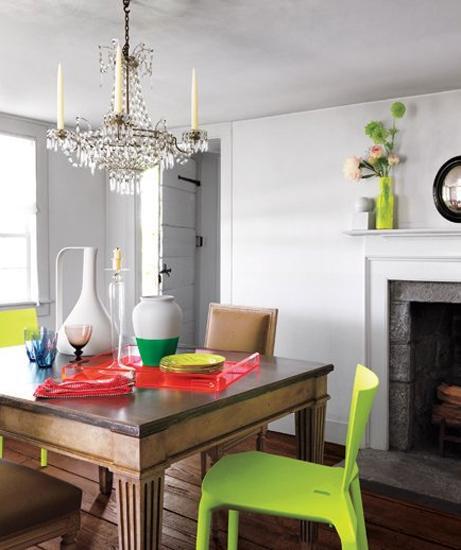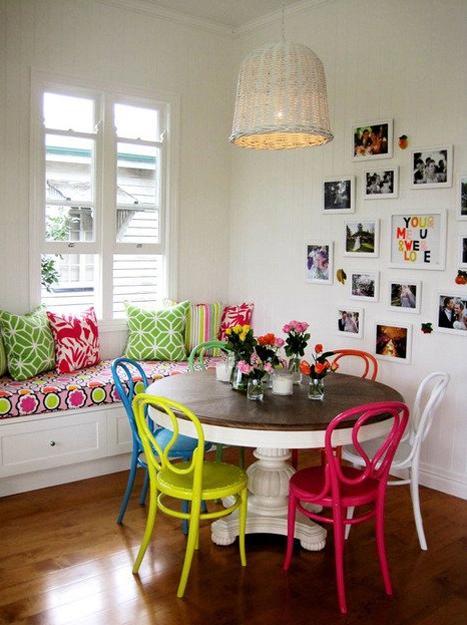 Warm metal accents are easy to incorporate into modern kitchen designs. Metal lamps, hardware, metal tiles, elements of kitchen designs will...
and enjoy free articles sent to your inbox