Bright Tile Grout Color Trends, 21 Modern Tile Designs

Decorating Ideas

Interior Design Ideas

Room Colors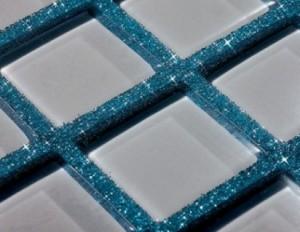 tile designs
Bright tile grout color is a very simple and effective way to turn an ordinary tile designs into gorgeous and stylish masterpieces. Colorful tile grout is perfect for creating various decorative effects that add a character and modern flavor to your tile designs.
Bright tile grouting, fluorescent and shimmering tile grout mixtures create an unexpected and daring interior design. Even modest and inexpensive ceramic tiles sparkle with new colors making tile designs look extremely luxurious and trendy.
Bright tile grout color is ideal for all types of tiles and tile designs. Tile grout coloring can be used to mask the gaps between the tiles for creating one color surface or emphasizing a multicolored pattern. Tile grout color can be from monochromatic, contrasting or complementing color scheme that support your tile designs.
Fluorescent and colored grout for tiles
Colored grout for gaps between tiles is a decorative element as a tile color or design itself. A contrasting color for a grout is a good choice for highlighting an eye-catching geometric tile pattern. Fluorescent and shimmering tile grout colors look glamorous, adding contemporary chic to your tile designs.
The combination of different types of tiles and few matching or complimenting tile grout colors looks exciting and fresh. A colored grout makes classic and modern tile designs look more interesting, impressive and unique. Multi-colored grout is one of new color trends which is great for mosaic tile designs or creating abstract patterns that look like modern art pieces.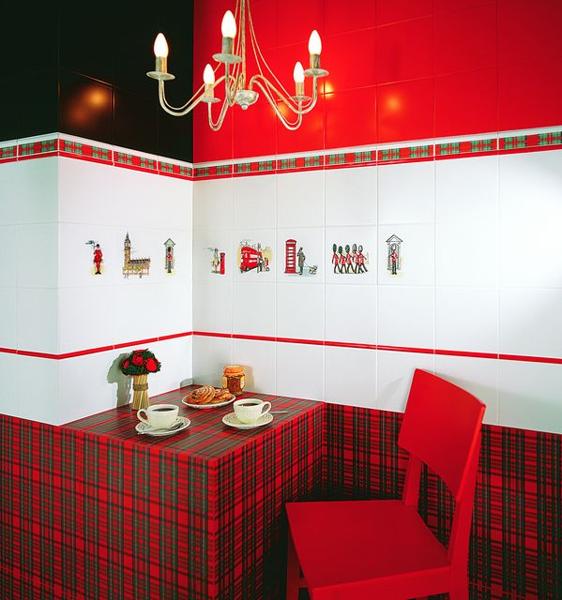 If you decide to use a colored grout, try first to buy one package and test it on selected tiles. Very porous materials such as unglazed tile or natural stone tiles can be painted, and it will spoil the appearance of your floor or wall designs.
Top 10 tile design trends, modern kitchen and bathroom tile designs
Bathroom decorating, exceptional wall tiles
Grout coloring is wonderful for those who like to experiment, creating most stylish and personal interior design and decor. Tile grout colors and textures vary. Contemporary grout colorant can glow in the dark or brings an amazing texture that remind the look of antique copper, classy bronze, sophisticated gold, elegant silver, luxurious platinum or fabulous mother of pearl, adding a chic accent to modern floor or wall designs.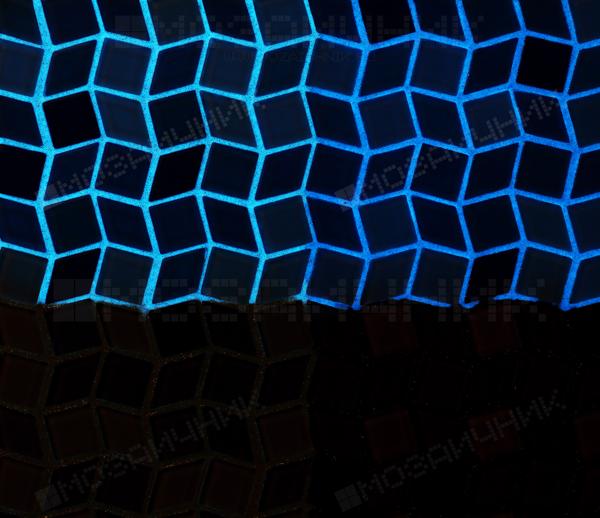 Sparkling  grout colors perfectly complement the plain and clear tile designs and simple and elegant mosaics. Choosing a grout color, – tone on tone or contrasting, analogous, monochromatic or complimenting color shades – depends on your personal preferences and the effect you want to create. Any effect is brilliant.
Eco wall tile designs for modern life and style
Bathroom tiles with crystals, luxurious modern  wall decoration
Tile grouting is the final stage of creating ceramic tile, mosaic or porcelain tile designs. Traditional gray grout color may seem boring even with the most beautiful tile designs. Bright grout color looks dynamic and creative, adding more character to your floor or wall designs.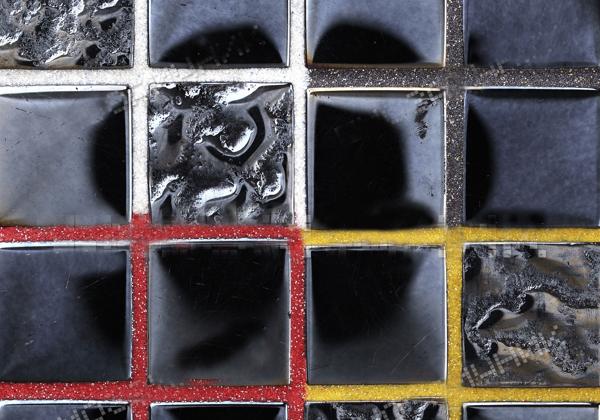 From traditional ceramic tile designs to trendy wood-like, shiny metal, and mesmerizing glass, there is seemingly unlimited ways to brighten up...
and enjoy free articles sent to your inbox