Modular Shelving Systems Adding Fun and Color to Modern Storage Ideas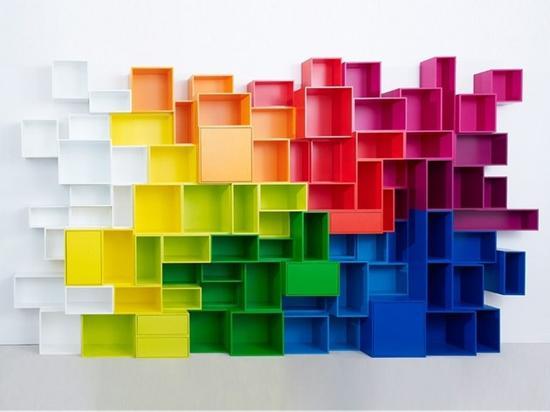 Modular furniture for storage, colorful pixel-like modular shelving units
shelving ideas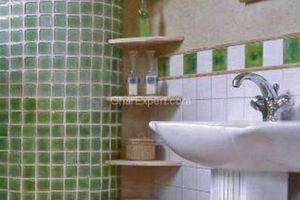 Modular shelving units that look creative and stylish are great for contemporary interior design. These furniture items add 3d look and color to wall decor while offering functional and attractive storage ideas for modern interiors.
The sectional storage systems for walls is available from Cubit, www.cubit-shop.com/ and bring attractive furniture design into living spaces and offices. The Cubit is an easy to connect modular shelving system made from MDF. It consists of 25 Cubit modules in 8 depths and all rainbow colors.
The traditional white and black shelving units can be now mixed and matched with fifteen bright colors or with natural walnut veneer finish. The shelving units feature semi-gloss lacquer finish which makes Cubits shelving systems, designed by Mymito, are durable, modern and timelessly elegant.
Modular shelving units in bright colors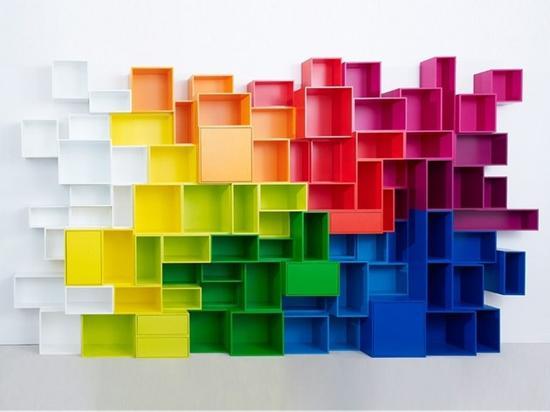 Colorful modular furniture pieces can create a pixel-like, bright and modern wall decor. By mixing flashy colors you can jazz up any living space with creative storage ideas.
Monochromatic modular shelving units are perfect for office or home interiors with classy vibe. A blend of dazzling hues with neutral colors and various finishes creates a classy atmosphere, spruced up with stylish color accents.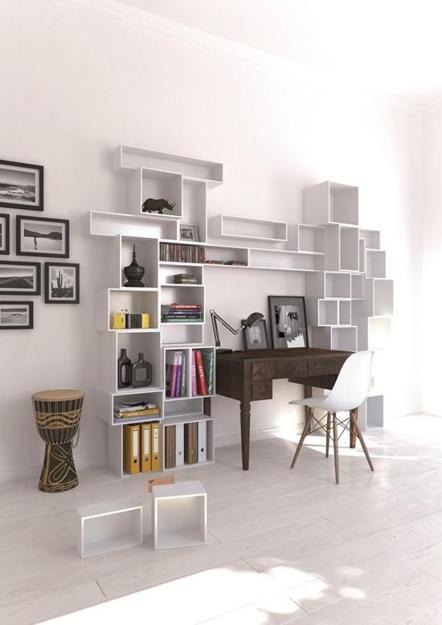 There is no limit to the possibilities when you experiment with room colors. These bright modular shelving systems offers lots of fun and stunning color design.
Modern interior design with rainbow color combinations
Top q0 modern interior design trends and stylish color combinations
The Cubit modular furniture is designed to be able to contain mostly everything from books, DVDs, magazines and decorative items. The easy to apply connectors and simple clamp system enable a quick assembly for creating the Cubits shelving units which are stacked or hung.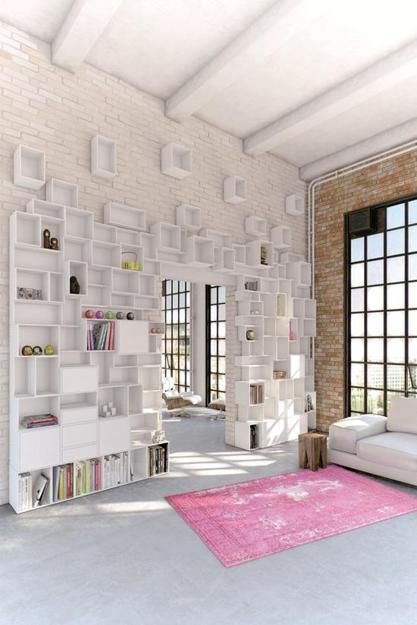 Each modular furniture unit can be turned by 90 degrees to suit your personal design style and allows to create numerous configurations. The no-screws, no-drilling assembly has the advantage of being easily disassembled and portable. This modular furniture design allows to change the way your storage looks as often as you want.
Modular shelving systems by Rodolfo Doldoni, modern wall decoration ideas
Modular shelving units and creative wall decor ideas
White modular furniture units add depth to modern interior design with modules designed in various sizes. Colorful modular shelving units create the perfect accent wall design and make a statement.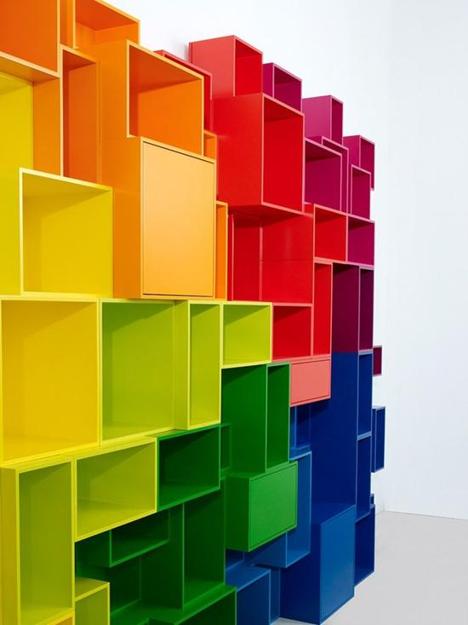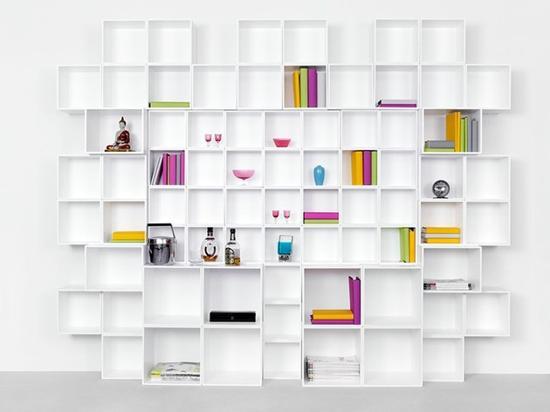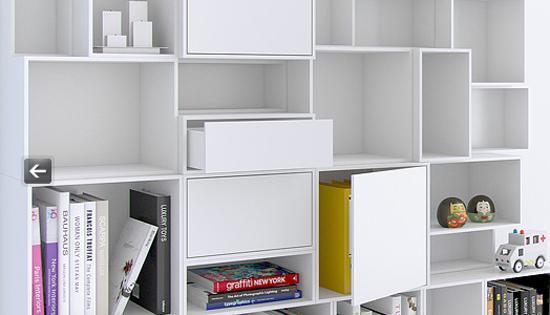 More from storage organization

Here are great ideas for kids toys storage and wall decoration with small cars that everyone would love. DIY organizers, like...
and enjoy free articles sent to your inbox