Modern Interior Design with Breathtaking Rainbow Color Combinations

Decorating Ideas

Interior Design Ideas

Room Colors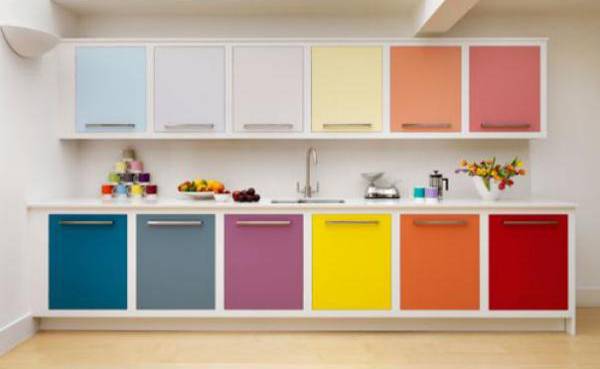 Modern kitchen design with colorful cabinet doors in various bright colors
color matching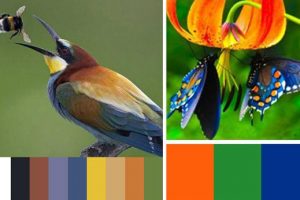 Bright color combinations are modern interior design trends that warm and spruce up living spaces, adding unique character and energetic look to rooms. Interior designers love to play with bright room colors, choosing two or three favorite hues and creating beautifully bright home interiors.
Bright room colors can be used for any interior design style, from ethnic and country home decorating style to contemporary minimalist style. Bright color combinations, that do not overwhelm, can emphasize architectural features of your home, create stunning accent walls and show off beautiful room decor.
A rainbow color combination is a feast for the eyes. Thanks to the architects from Tham & Videgard Hansson, based in Sweden, this modern living room design looks fresh, interesting and bright with the colorful floor and wall decorating that adds a rainbow color combinations to spacious and contemporary living spaces.
22 dazzling interior design and home decorating ideas, yellow color combinations
Top 10 modern interior design trends and stylish room colors
Modern interior design with bright color combinations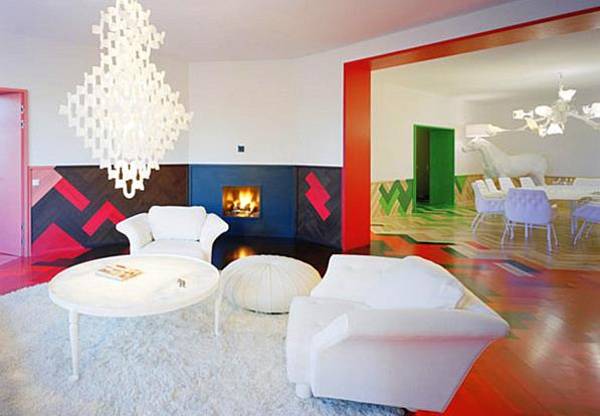 Bright room colors create youthful and energetic atmosphere in home interiors. Modern interior design with bright color combinations is fun. Positive energy, bold appearance and creative color combinations are the elements of designing personal and stylish home interiors in bright colors.
The apartment is located in Stockholm, offering artistic, dazzling and stylish rooms with modern interior design and decor that look like works of art.
Colorful floor rug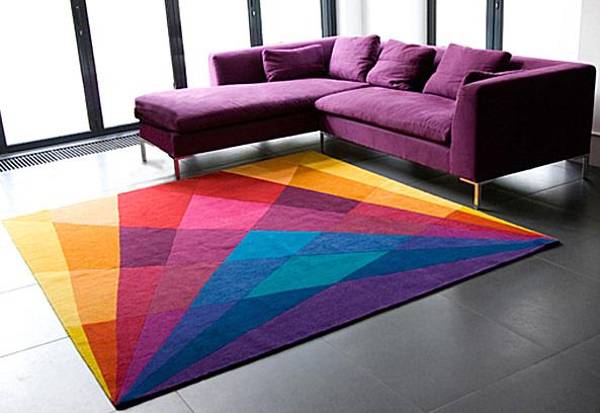 This colorful floor rug by Sonya Winner is glamorous and showy, offering a great way to add bold and unique accents to room colors.
Modern room colors, interior design and decor in red colors
Colorful wall painting ideas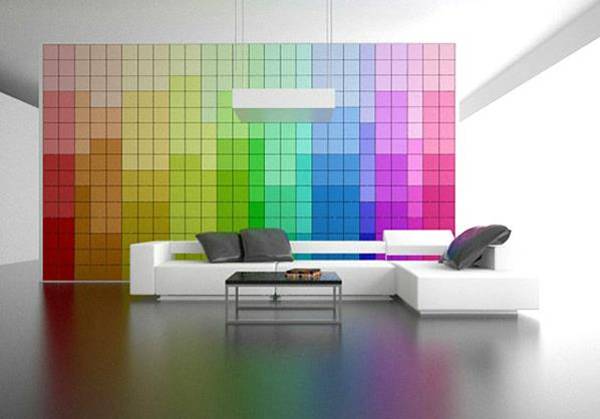 This pixel wall design, created by Amirkhan Abdurakhmanov is an amazing example of creative usage of rainbow color combinations in home decorating. The Amirko wall with pixel motifs looks exciting and very contemporary. The living room design in black and white just increases the fascinating effect.
Soft yellow and pastel green colors, modern color trends
Colorful kitchen cabinets
Rainbow Kitchen  design is an interesting design project that blends colorful kitchen cabinets into simple and elegant kitchen design in white.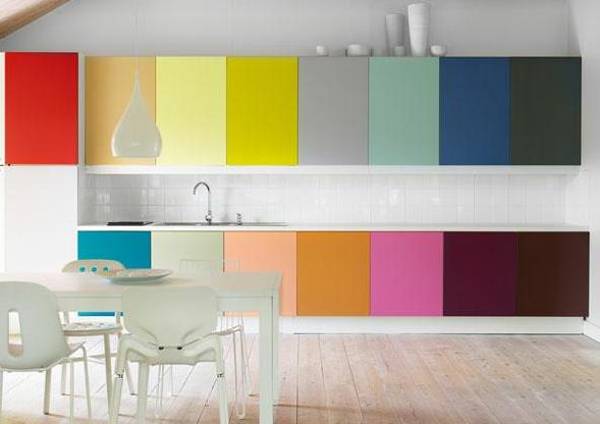 This vibrant kitchen design with colorful cabinets is offered by firm Harvey Jones Kitchens. You can order various sets of bright kitchen furniture pieces and personalize your kitchen design with a creative and unique color combination. The white walls and trim create the perfect backdrop for exciting and vivid kitchen cabinets.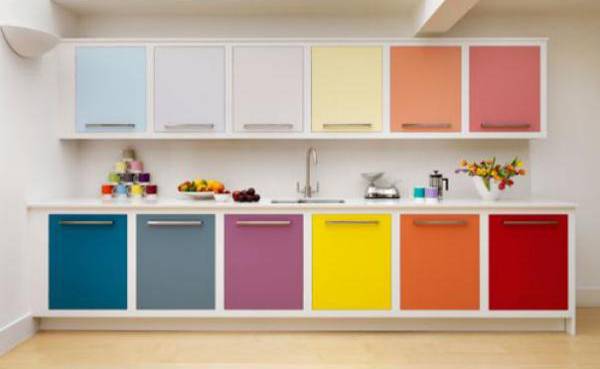 Colorful dining room decorating ideas
11 wooden stairs making colorful centerpieces for modern interior decorating
Yellow color shades, orange and red colors are gorgeous, energetic and warm color trends in modern interior design. A white background is ideal for wonderfully bright lighting fixtures, room furniture and decor accessories in yellow and orange, pink and purple or red colors. Bright wall paint colors are excellent for creating showy accent wall design. Room furniture and decor accessories in these bright hues add energy to neutral room colors.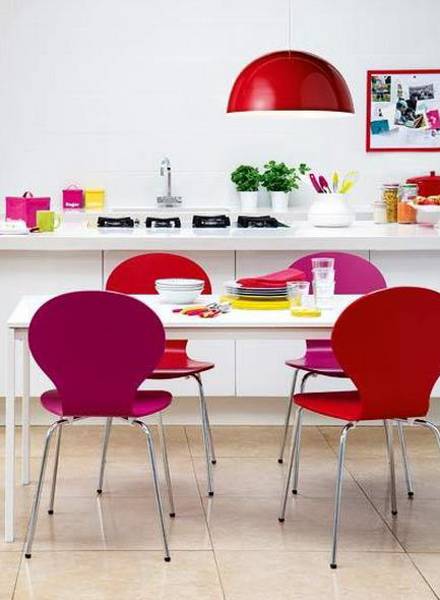 Modern neon lighting fixtures bring retro feel into interior design. Color changing lighting design creates the effect of futuristic and artistic living spaces, taking a candlelight dinner atmosphere in contemporary and impressive style.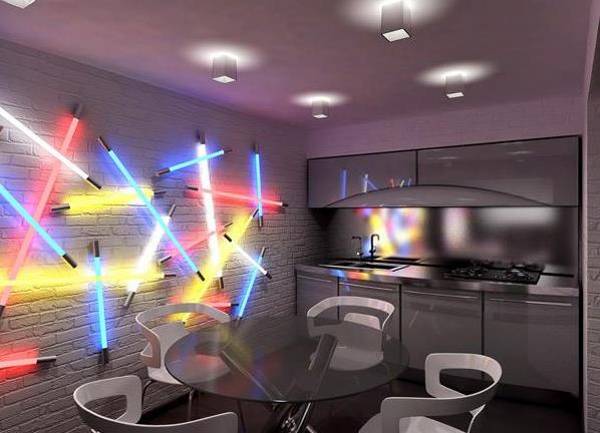 Bright bedroom design ideas
Colorful interior design in eclectic style turned old farm house into cozy modern home
Bright room colors are great for kids room design. Modern bedroom decorating ideas that include vibrant rainbow color combinations look stylish, cheerful and interesting also.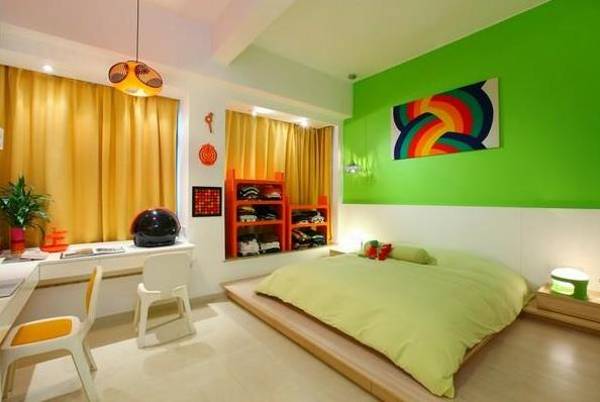 Modern bedding sets in rainbow color combinations can adorn any bedroom decorating and create colorful and pleasant home interiors.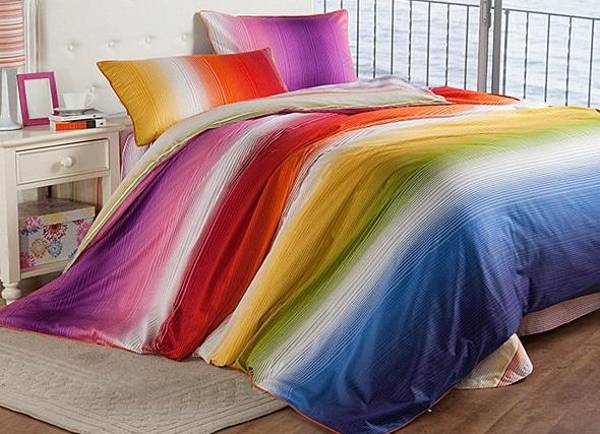 Colorful bathroom design ideas
Unique lighting fixtures highlighting colorful and playful interior design ideas
Colorful striped patterns look exciting and bold. Striped bathroom fixtures, like these modern bathroom sinks, can be combined with details in neutral colors. Bright and energetic stripes transform bathroom design, adding incredible room colors to explicit home interiors, and beautifying even small bathroom design with striped vanities and sinks.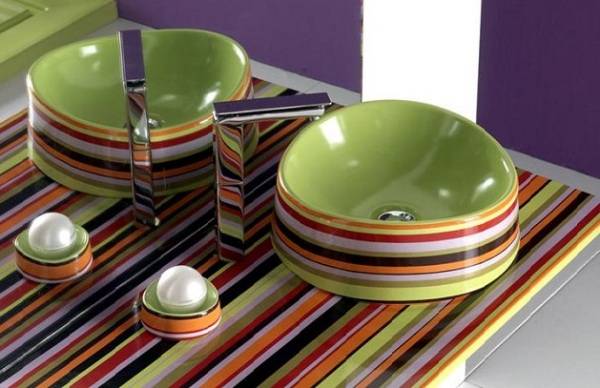 Here is a new design concept of Ibis Hotel in Sao Paulo, Brazil. The contemporary and original interior design invites everyone...
and enjoy free articles sent to your inbox