11 Wooden Stairs Making Colorful Centerpieces for Interior Decorating
---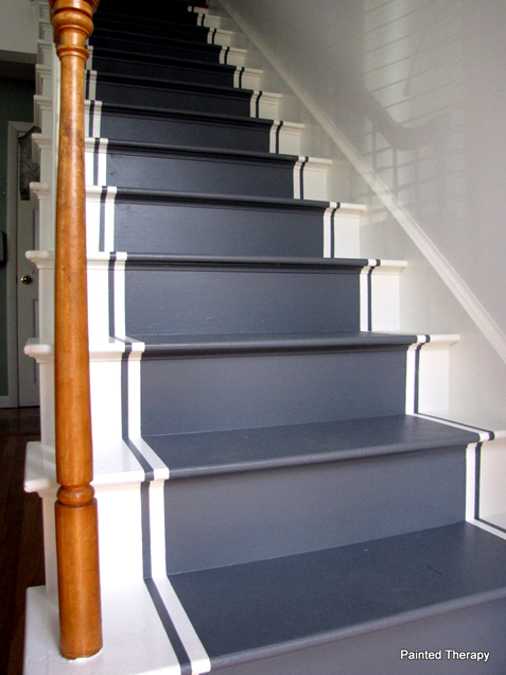 11 wooden stairs show inspiring ways to dress up your plain, lacking interest, ordinary staircase design and create a beautiful, colorful and impressive centerpiece for your interior decorating or home staging for sale. Stenciled wooden stairs risers, featured on Bluet and Clover blog, look like works of art and offer inexpensive home interior decorating ideas to make a statement.
Colorful painted wooden stairs can give a quick face lift to a basement staircase design. Blogger Beth Bryan turned dark wooden stairs into an interesting architectural element with a mix of blue, purple, green, brown and gray color paints, giving each stair riser a different look.
Interior designer and blogger Jenna Burger from SAS Interiors changed the old, worn carpet on her wooden stairs for unfinished wood treads hiding underneath. The newly revealed wooden stairs feature a dark ebony stain on the treads and a crisp white paint used for the risers and other moldings. Once the paint and stain were fully dry, the designer added sisal carpet pads to make the treads slip-free and safe, while decorating the wooden stairs with a stylish details.
20 unusual interior decorating ideas for wooden stairs
Staircase painting ideas transforming coring wooden stairs with cool designs
Wooden stairs with painted stripes updating interior design in creative style
Creative ideas for decorating wooden stairs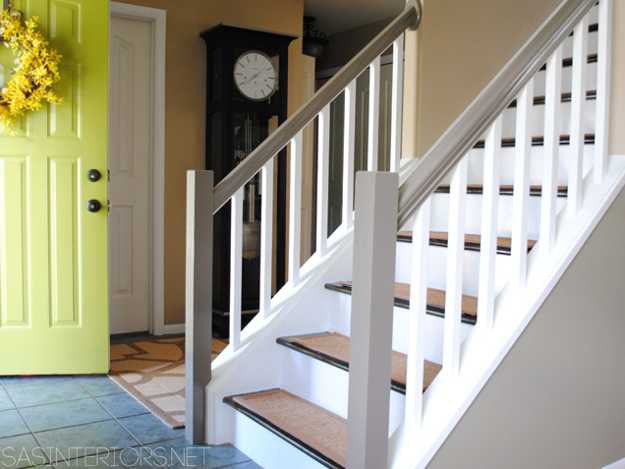 Exciting carpeted staircase design with an exotic pattern is another bright ideas for decorating wooden stairs. Design blogger Lindsay Dress from Sadie + Stella pulled up the carpet on the staircase and decorated old wooden stairs with a bold cheetah carpet.
Meaning words or a quote from the book written on wooden stairs add fun to plain staircase design. Easy to apply and remove, decals are a smart way to decorate wooden stairs with playful images, letter or numbers. Modern wallpaper is a great materials for wooden stairs decorating also. Modern wallpaper patterns and stylish color combinations add a striking decorative details to staircase design in unique and whimsical style.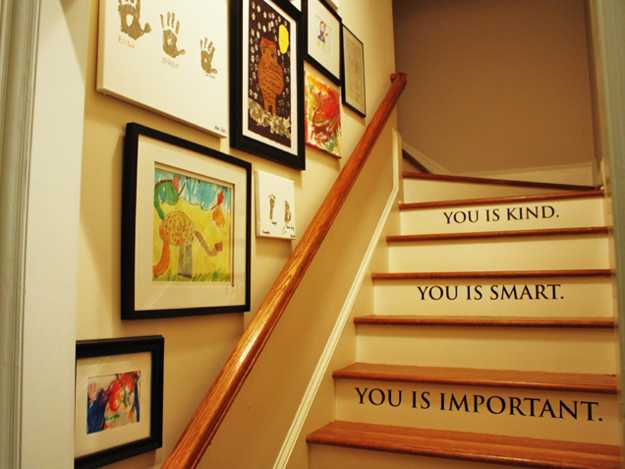 Numbered wooden stairs from John Design Company look pretty, playful and creative. Cleaning wooden stairs before giving the risers a fresh coat of paint and tracing each number in pencil are a simple interior decorating project. Then outline each number and paint them your favorite colors.
Wood furniture decoration with stencils, 15 furniture painting ideas
Modern interior decorating with wall letters to personalize your home decor
Striped wooden stairs featured on Chateau & Bungalow blog are great for nautical decor style. To create the bold striped effect, measure the stripes on one of your sailor shirts and determined the ratio of white and blue colors for creating navy stripes on wooden stairs risers.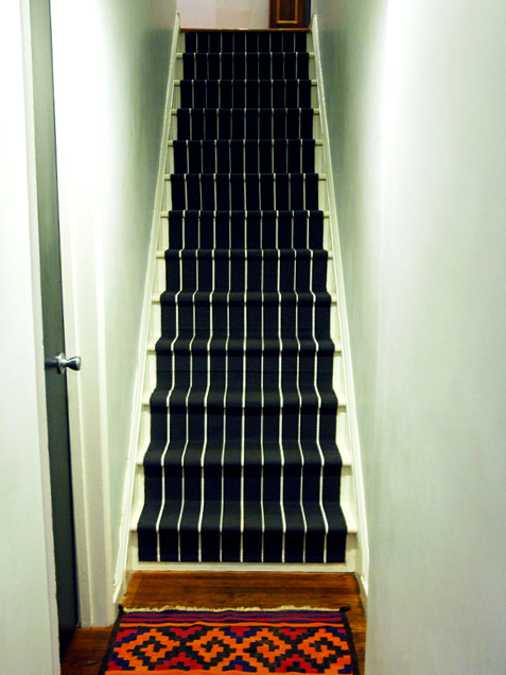 Jenny Komenda from Little Green Notebook suggests to make your own runner using Ikea rugs that can beautifully decorate a staircase with texture and pattern. Clean up all bumps and uneven parts with a sanding block, paint each step and put rug grippers down before securing the runners using a brad gun. To complete the look and make sure each runner was secure use three black nail heads on each tread.
Blackboard paint, modern furniture decoration in black and white
Colorful bedroom decorating ideas by graffiti artists
Blogger Debbie Christianson painted a runner on wooden stairs. Interior designer Camila Pavone hand painted zebra stripes on her traditional wood stairs and white risers. The decals are a nice alternative for decorating staircases and coordinating color design with existing decor.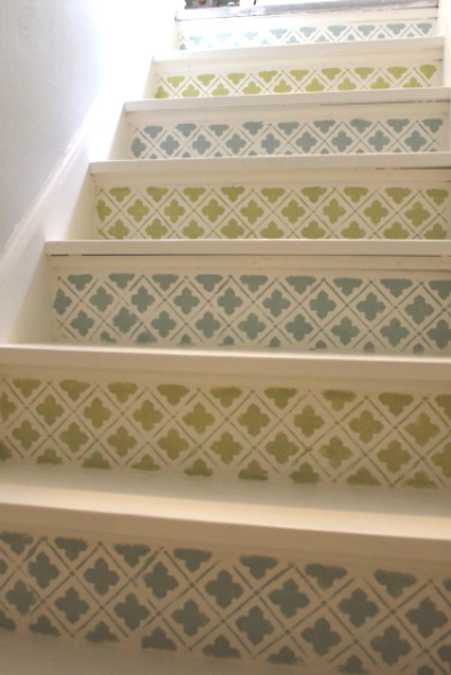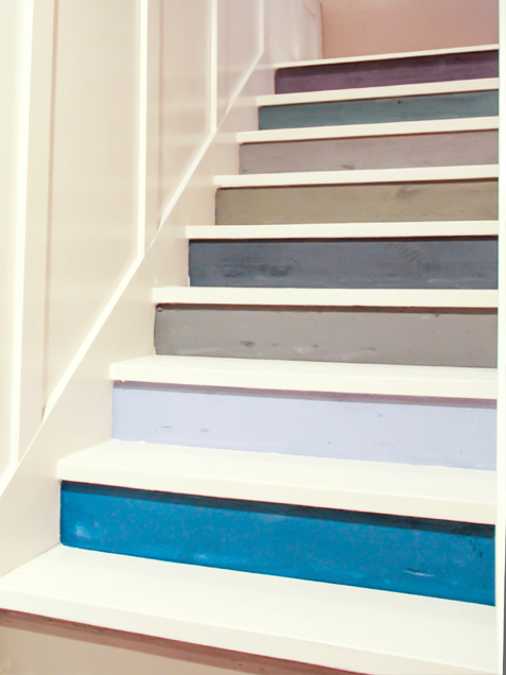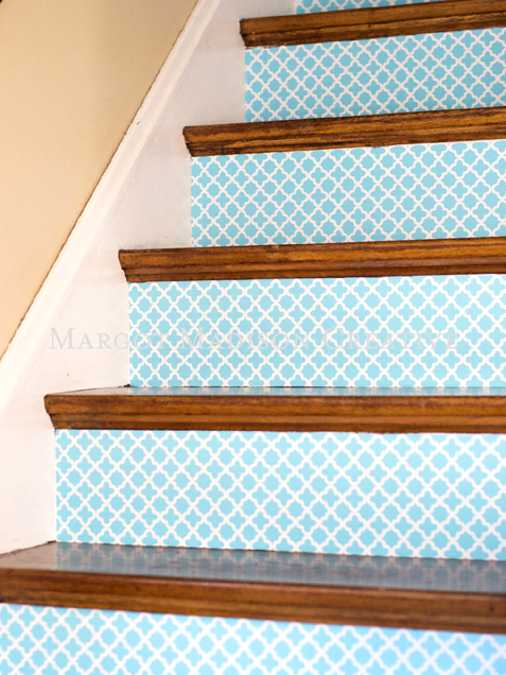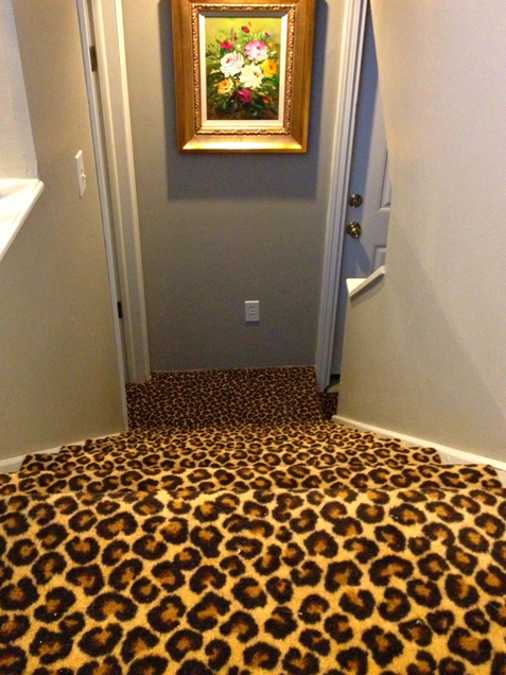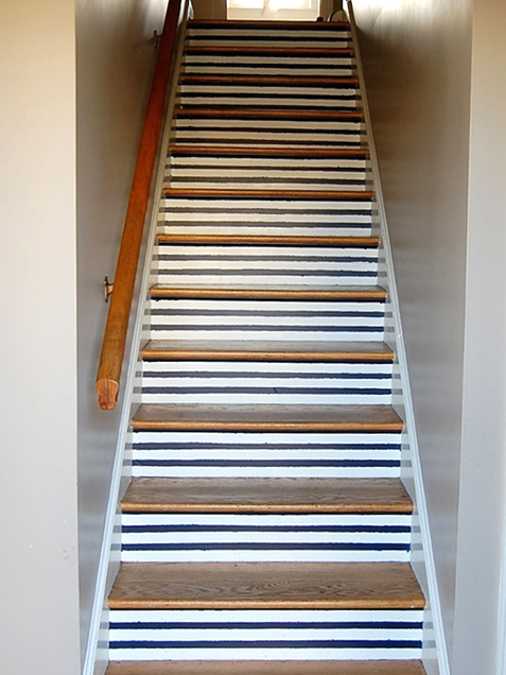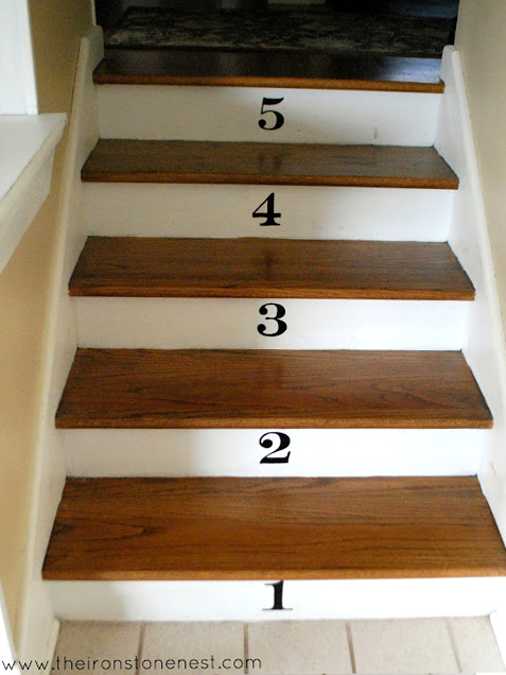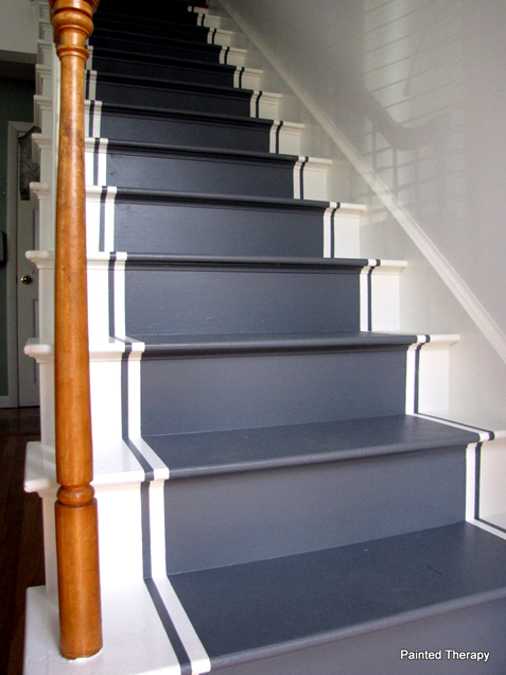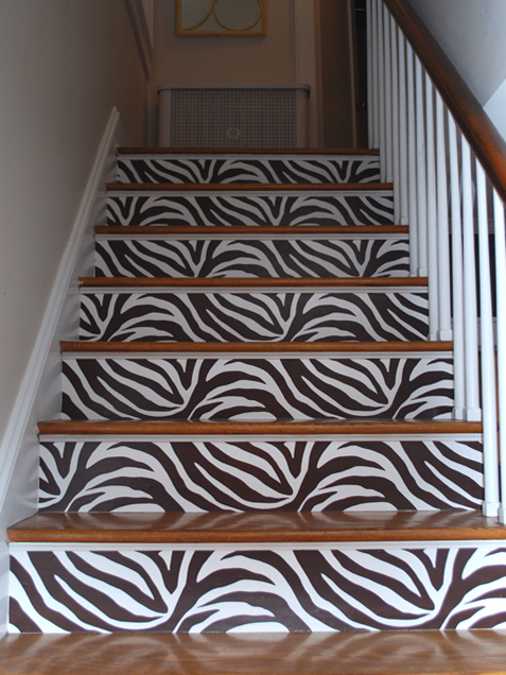 Colorful handmade birdhouse designs look beautiful on green branches and garden posts. Creative painting ideas turn wooden birdhouses into bright yard...