Colorful Interior Design in Eclectic Style Turned Old Farm House into Cozy Modern Home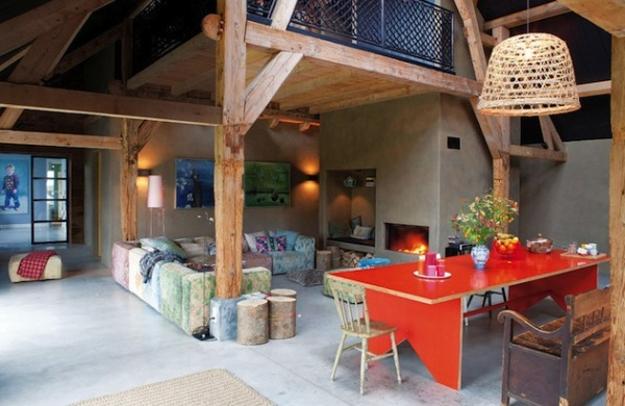 Modern interior design in eclectic style, old farm house renovation project
salvaged wood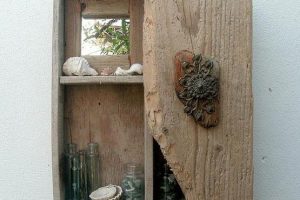 This Farm House is a modern house blending gorgeous architectural elements with interior design in eclectic style. Modern home interiors provide contemporary comfortable rooms for kids and adults. Eco friendly and colorful interior design ideas that transformed the former old farm house into new beautiful home, feels warm and cozy, emphasizing architectural features and natural wood elements.
This Dutch farm house was originally built in the 19th century and redesigned into a modern house for a growing family. Spacious and bright home interiors in eclectic style impress and delight with creative interior design ideas, warm natural materials and cheerful color schemes. These modern living spaces are enhanced with a diverse combination of natural textures, room colors, decoration patterns and original designs that add character to home interiors, demonstrating the fantastic result of the old house renovation.
This old Dutch farmhouse was renovated by Larissa, an interior designer and her husband, Peter, project developer. Originally built in 1860, the farm now is the home of the couple and their two children. While keeping the old character of the space, Larissa and Peter created intimacy and coziness, enhanced by a modern feel of their home.
Modern interior design in eclectic style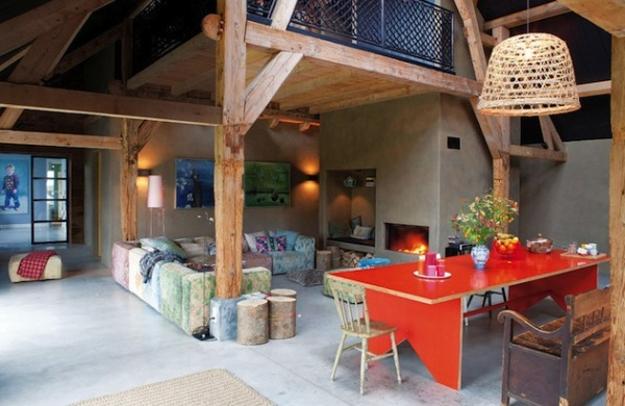 The farm house renovation project took too years to rebuilt, preserve, redesign and decorate rooms in the old building. The farm house was transformed beyond recognition.
High ceiling designs with exposed wooden beams create spacious home interiors with a cozy rustic feel. Salvaged wood adds warmth and unique personality to each room. Rustic wood texture, combined with painted wood furniture and architectural elements, create eco friendly, interesting and unique living spaces in eco style.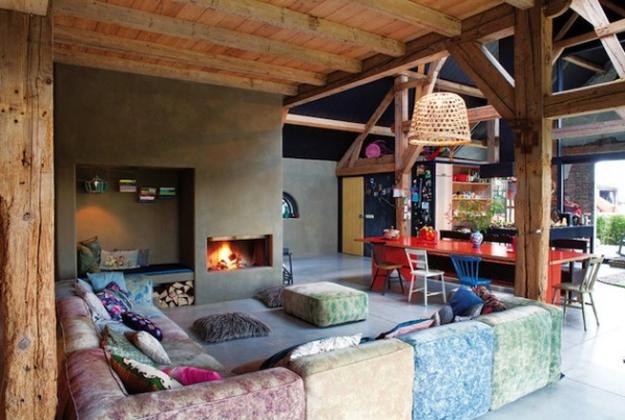 Antique brick wall fragments remaining from the original farm house structure connect interior design ideas in modern and vintage style. A bold mixture of vintage furniture and modern furniture made of natural materials enrich interior design in eco style.
Contemporary computer desk and swivel chair from Dutch designers
Luxurious architectural interiors and outdoor living spaces designed in Balinese style
Spectacular interior design ideas from Dutch architects
Bespoke furniture pieces, traditional decoration patterns and bright room colors look great together with salvaged wood and antique brick. Modern wallpaper and textiles add bright accents to room colors and create unique interior design with a wonderful atmosphere of comfortable and inviting home.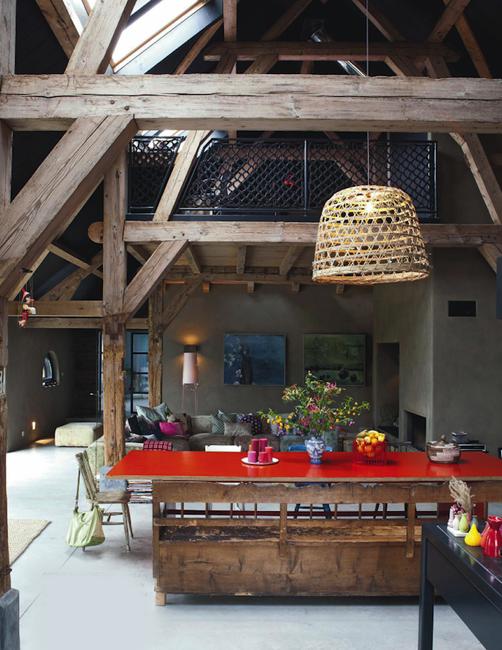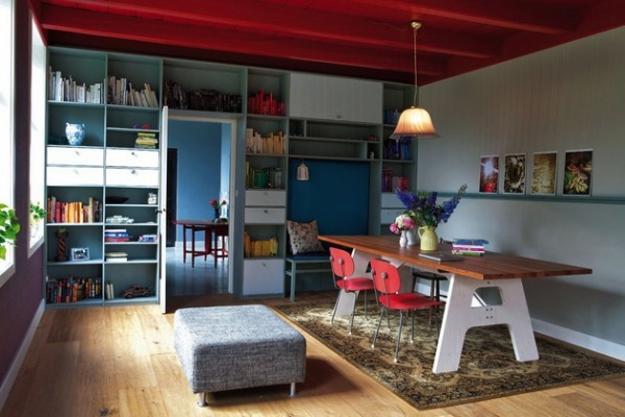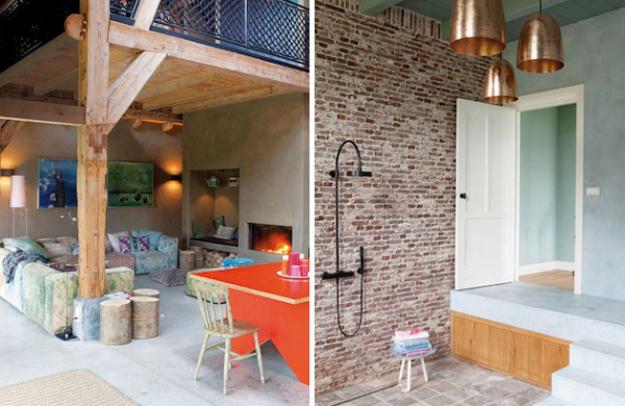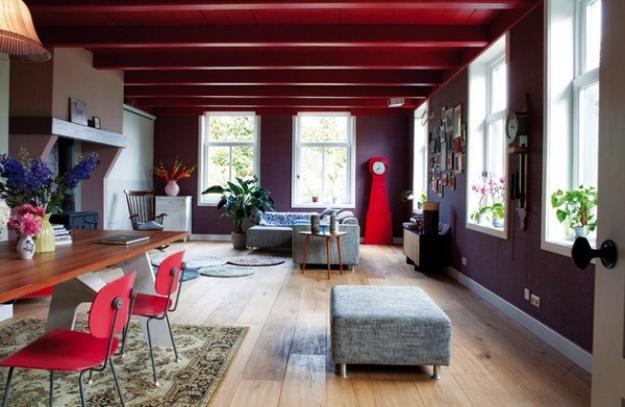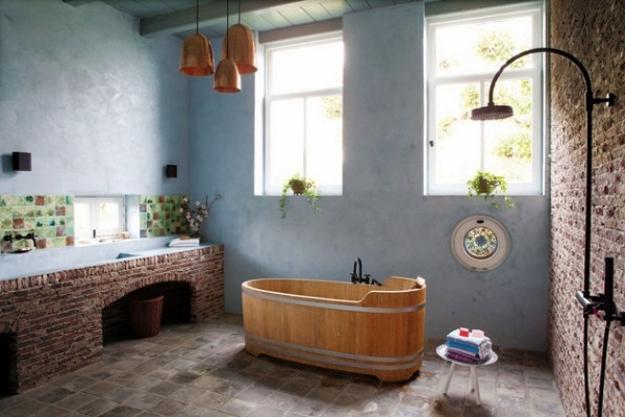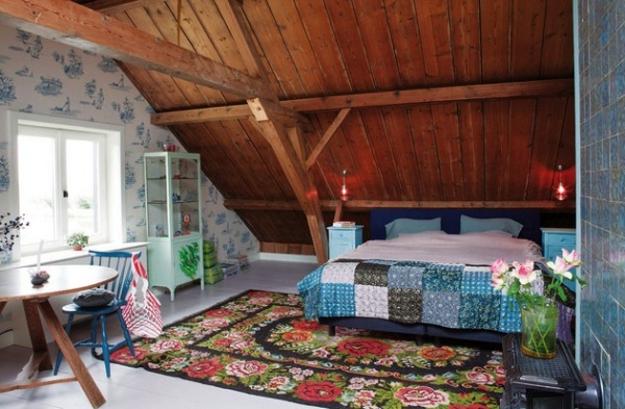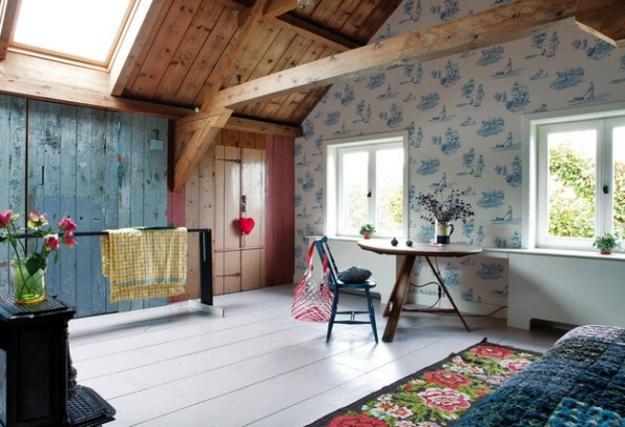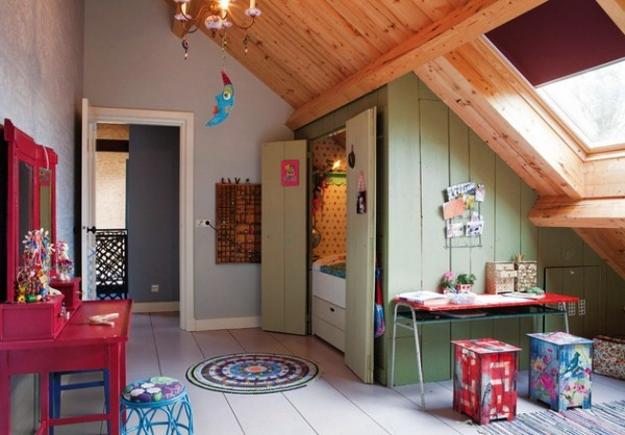 More from modern interiors

Bright home interiors and amazing views of the ocean make this beach house a dream place. Large windows, light, neutral room...
and enjoy free articles sent to your inbox