Spectacular Interior Design Ideas from Andaz Amsterdam Prinsengracht Hotel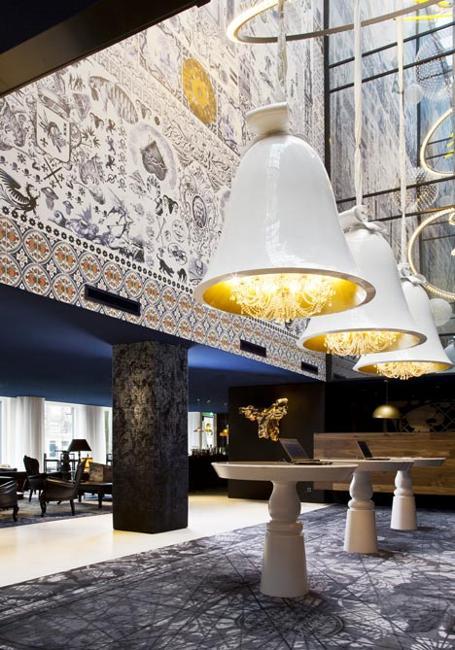 Unique architectural interiors in eclectic style
The Andaz Hotel in Amsterdam by Dutch designer Marcel Wanders shows surprising and inspiring interior design ideas. The hotel interiors, quest rooms and public spaces feature very large and amazing details, like fantastic chandeliers encased inside huge bells and unique wallpaper patterns that combines fish with cutlery images.
The hotel occupies a 35-year-old library building in the center of Amsterdam. The architect wanted his architectural design to incorporate charming city heritage elements with images from historic books. Modern interior design ideas reflect this and give great inspirations for developing creative and interesting spaces.
A mixture of different styles creates beautiful interior design ideas that look eclectic and fascinate with surprising accents and comfortable luxury.  Andaz Amsterdam interiors are filled with vintage furniture and decor accessories that reference the Dutch Golden Age. Delft ceramics, tulips decoration patterns and bright accents in orange color just enhance the style.
Gigantic interior design and decor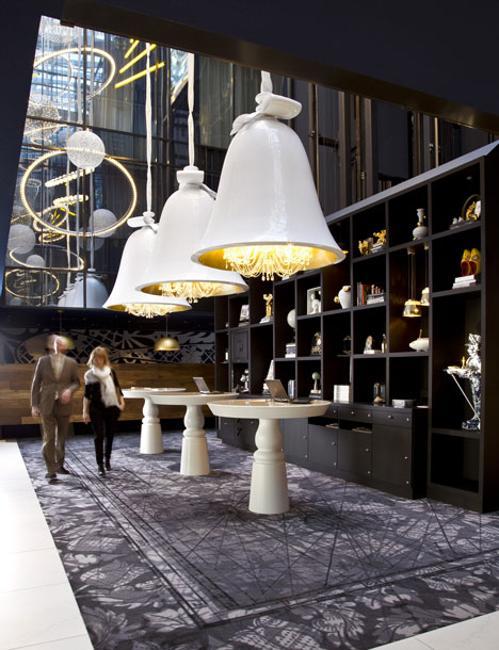 An installation modeled on a constellation of stars and planets makes the fantastic centerpiece that brighten up the lobby. Positioned below a large skylight, the suspended decorations and lighting fixtures remind visitors of old-fashioned astronomy.
Bell-shaped chandeliers hang below the installation, illuminating a row of reception desks, while a collection of Dutch ornaments and curiosities are displayed on a bookcase behind, adding unique character to modern interior design in eclectic style.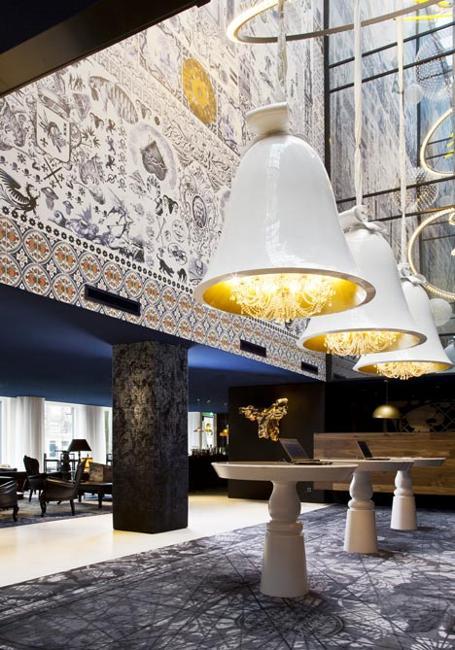 The hotel offers 122 guest rooms, each featuring custom-made modern wallpaper patters that personalize interior design and decor. Designed to illustrate the city as a cultural melting pot, interior design brings together unrelated objects, like a fish and a spoon, adding a whimsical touch to room decor.
Extravagant interior design ideas and bedroom decor inspirations from Modez Hotel in Netherlands
Spectacular hotel room design and decor, Fletcher Hotel in Amsterdam
Bold and modern interior design ideas from Spain, Portago Urban Hotel Rooms
Public spaces, a restaurant, bar, lounge and library are grouped together on the ground floor of the hotel, creating comfortable and inviting, stylish and functional zones. A garden with tulips, checkerboard paving and mischievous-looking statues add symbolic images and vintage style to eclectic design.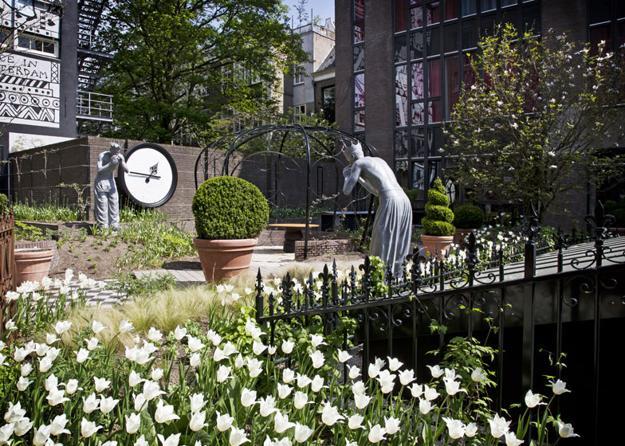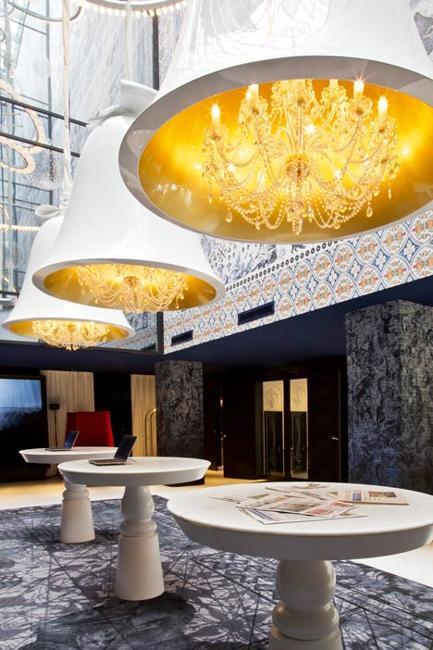 The architect designed unique furniture pieces, such as his Big Ben Clock, the Monster Chair and the Skygarden suspension lighting fixture, which enhance the amazing appearance of this architectural design.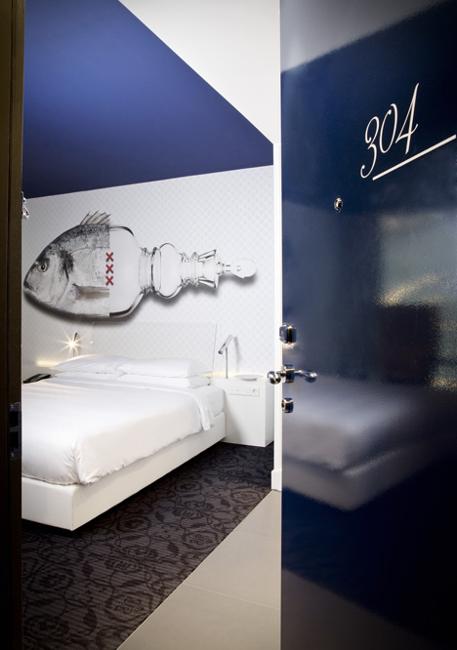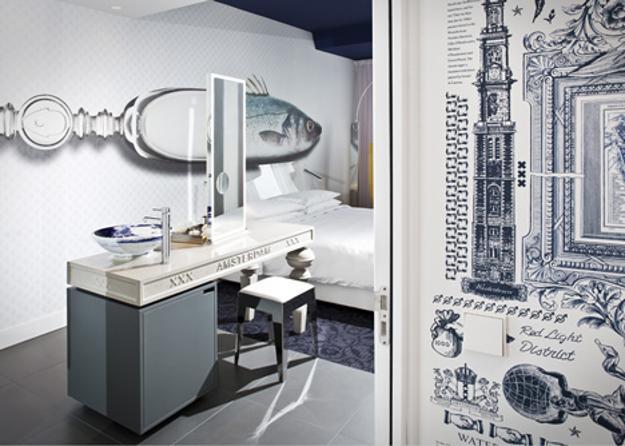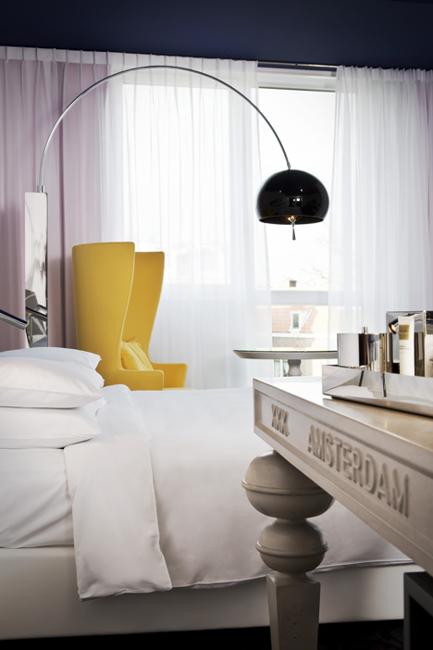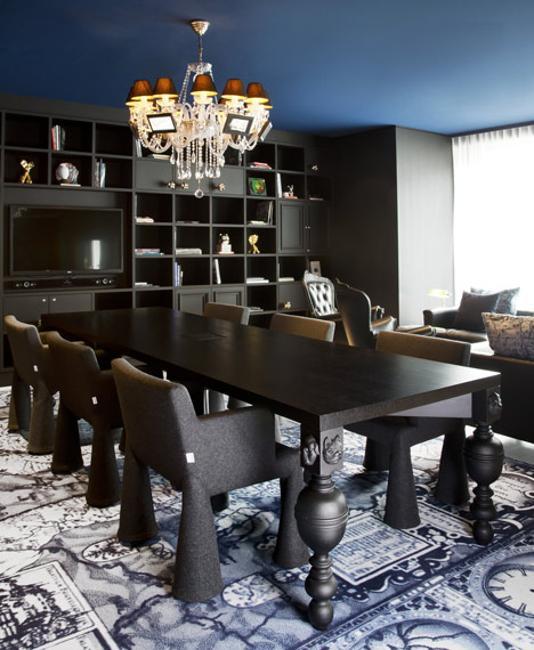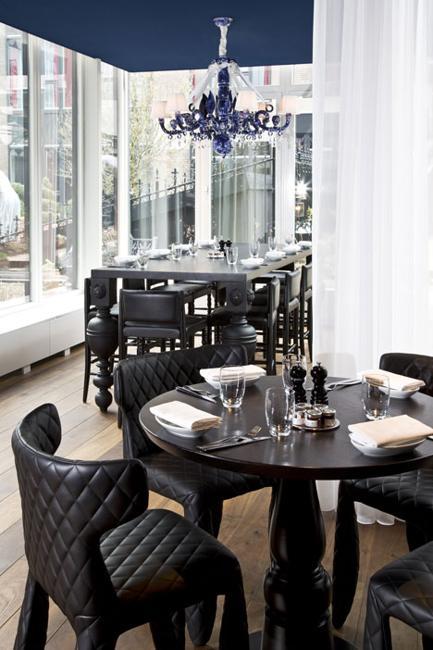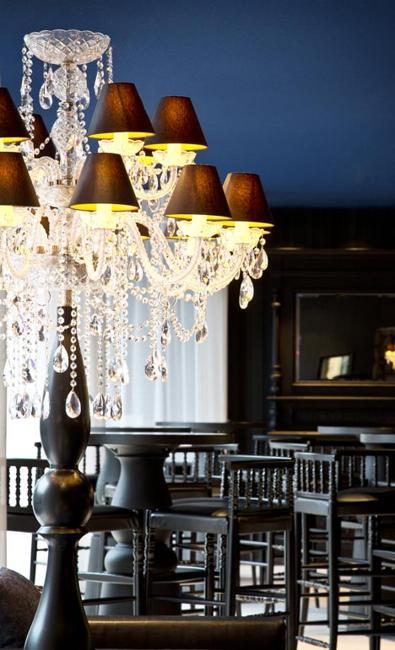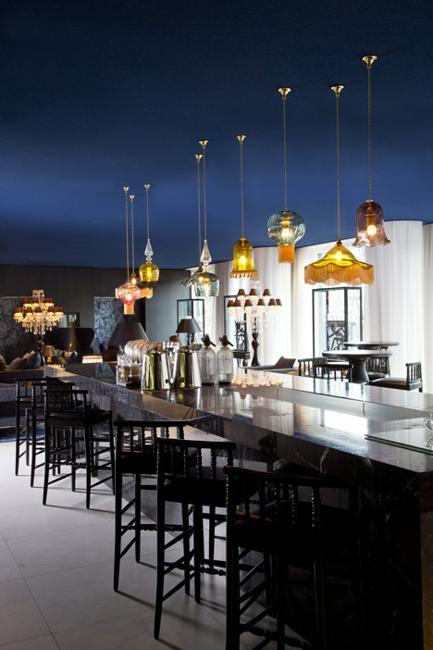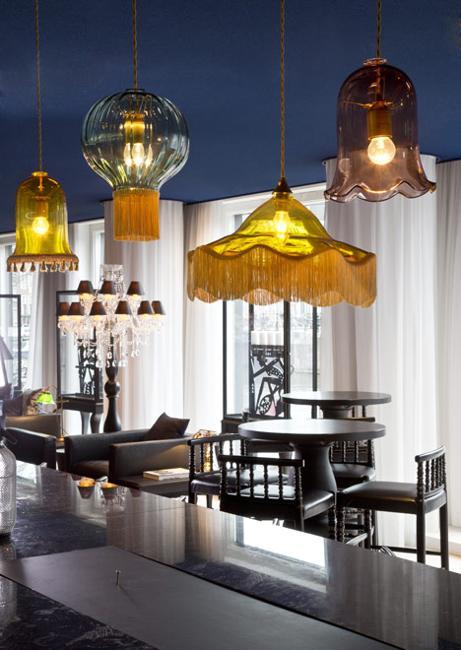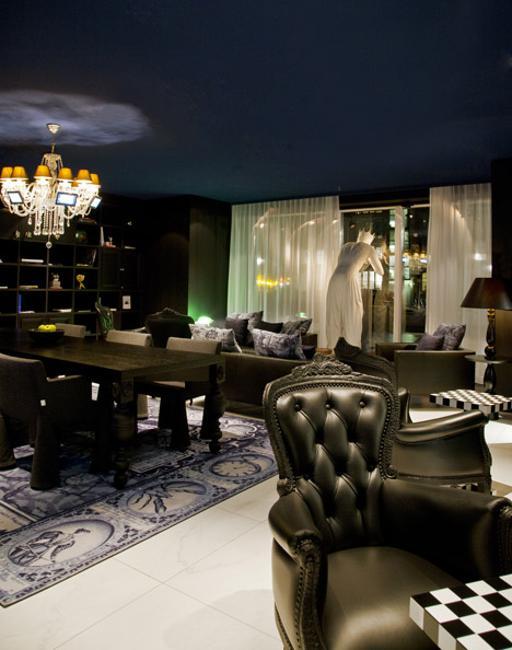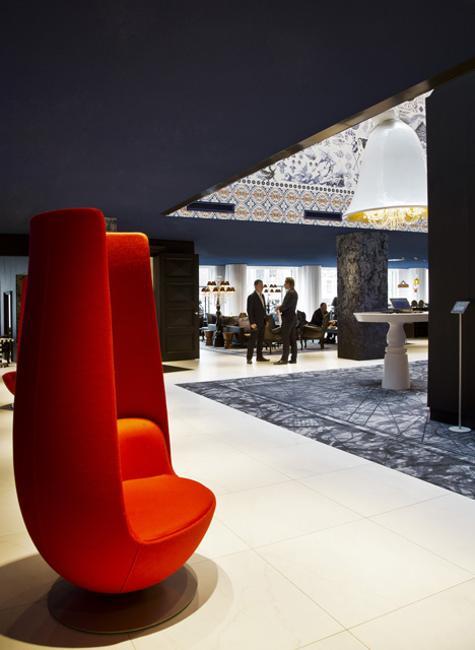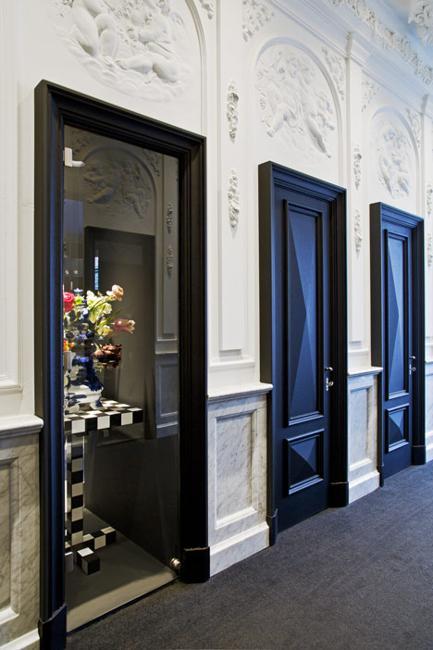 More from architectural interiors

Bear Stand house design features dramatic wood interiors, exterior, and outdoor living spaces. Surrounded by mature trees, the modern house offers...