Hanging Hammock Chairs Adding Camping Fun to Modern Interiors and Outdoor Rooms

Decorating Ideas

Furniture Accessories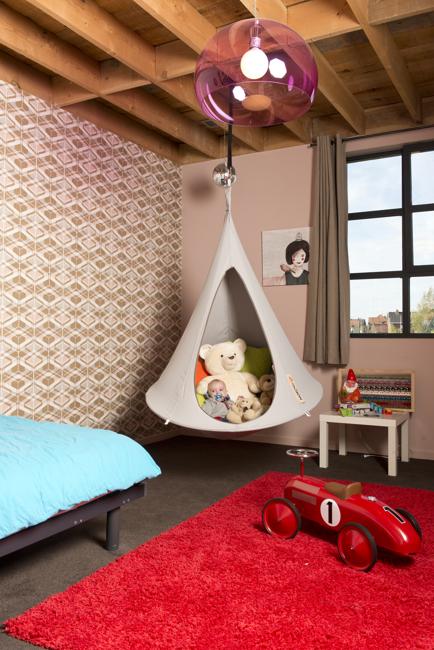 Children bedroom decorating with a suspended tent-hammock chair
kids playroom ideas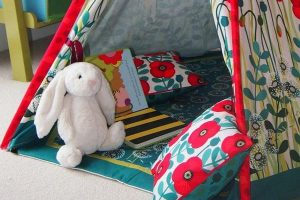 Suspended and oversized hammock chairs are the latest outdoor craze and fabulous idea for interior decorating. The modern hammock chairs provide upright cradling comfort and bring a camping adventure into yards and gardens. Lushome presents stylish hammock chairs made of colorful fabrics offering all the rejuvenating benefits of traditional rope hammocks but taking a comfortable experience to a different level.
Beautiful and original hanging beds and chairs are perfect for outdoor home decorating and accentuating a playful interior design. While creating a lovely place for napping, meditating and day dreaming, they offer a cozy cocoon for a secret conversation, writing or reading a book. The hammock chairs are fabulous backyard ideas that bring comfort and relaxation into homes, create attractive patio designs, and add unique and charming accents to beautiful gardens.
The hanging cocoon hammock is water-resistant, provides UPF 50+ sun protection, requires around 9 feet of headroom, and 7 feet of floor space. It can support up to 440 lbs. Unusual, bright, comfortable Cocoon chairs revive traditional hammock designs. It can hang anywhere, – on a tree branch, porch beam, ceiling hook.
33 hammock ideas adding coziness to backyard designs
Zen Circus chair design, hanging hammock chairs for exercising
20 hanging chair designs adding modern outdoor furniture to outdoor home decorating
Hanging hammock chairs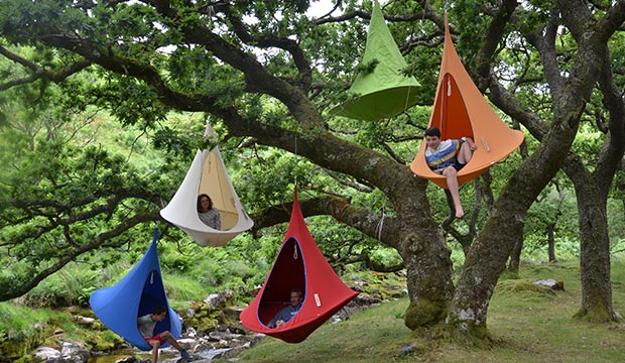 A quiet space is perfect for those who appreciate comfort and tranquility. Hanging hammock chairs can harmonize peaceful yard ideas by adding a fun toy for kids and adults. Suspended Cacoon hammocks help connect people with nature in a surprising, elegant, and natural way.
1. Suspended hammock chairs for interior decorating
It makes sense to spruce up kids rooms and teenage bedroom designs by adding a hanging tent-chair. Creative and fun-loving people, professional designers and artists can blend a comfortable and original chair into their art studios, office designs, and home decor. The suspended Cacoon brings a contemporary vibe, playful mood, comfort, and inspirations.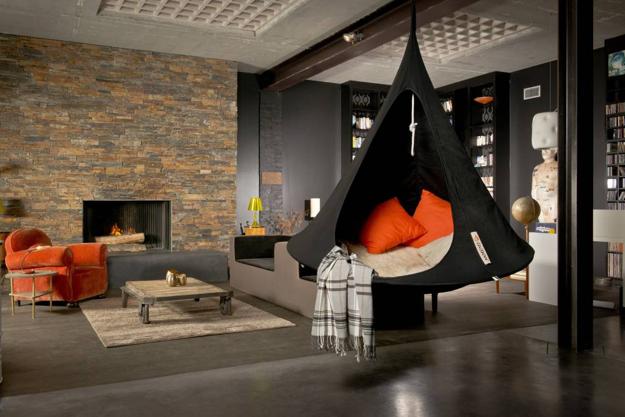 Inspired by hammock beds, the cocoon-chair gives you shade, like a tent. It transforms home interiors turning kids rooms into fun zones. Available in various colors and sizes, the hammock chairs can easily match your decor. The hanging chairs offer a convenient alternative to suspended beds, ideal for those who live in small homes.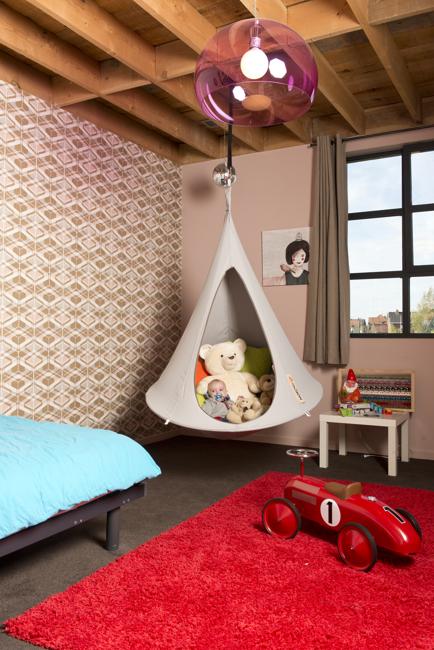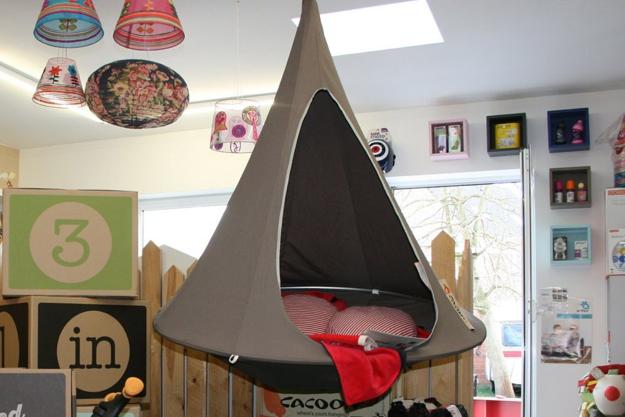 The playful beds can fit into any rooms transforming living spaces and taking game rooms, baby nursery designs, bedrooms and living rooms from ordinary to exciting and contemporary. A hanging chair gives you privacy and improves your mood. It is a fun item and fabulous gift for kids and adults.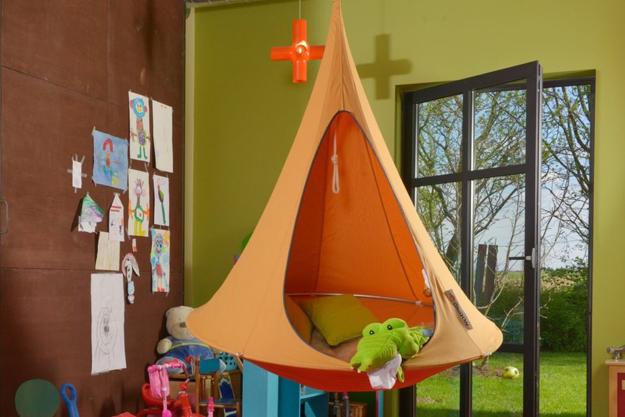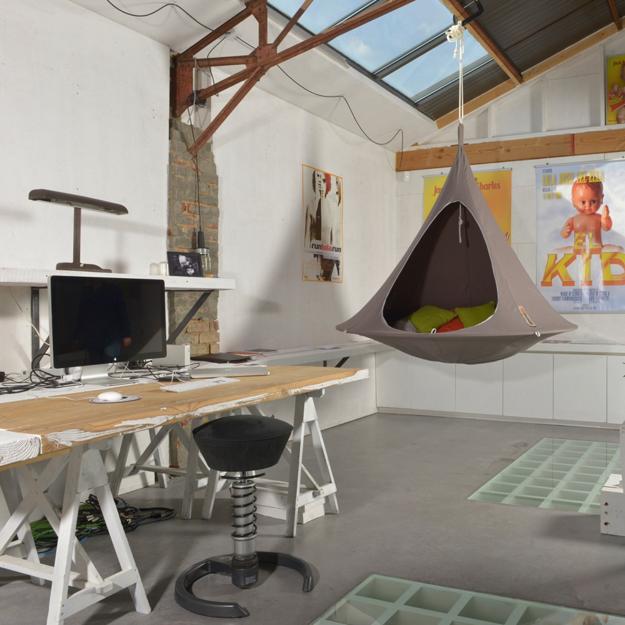 2. Outdoor hammock chairs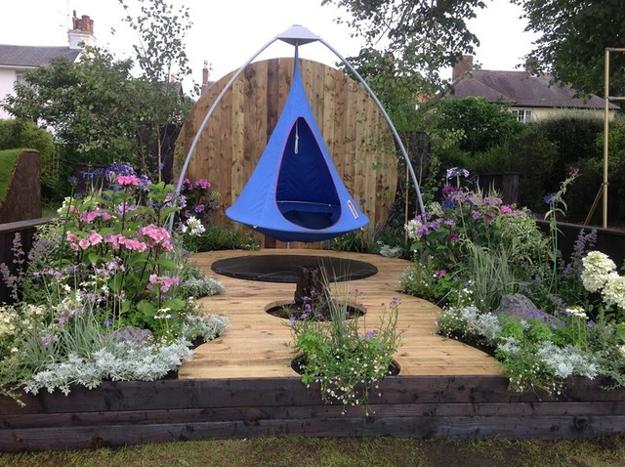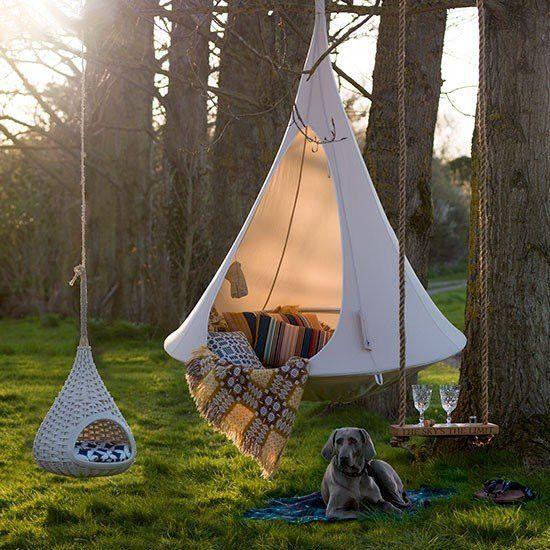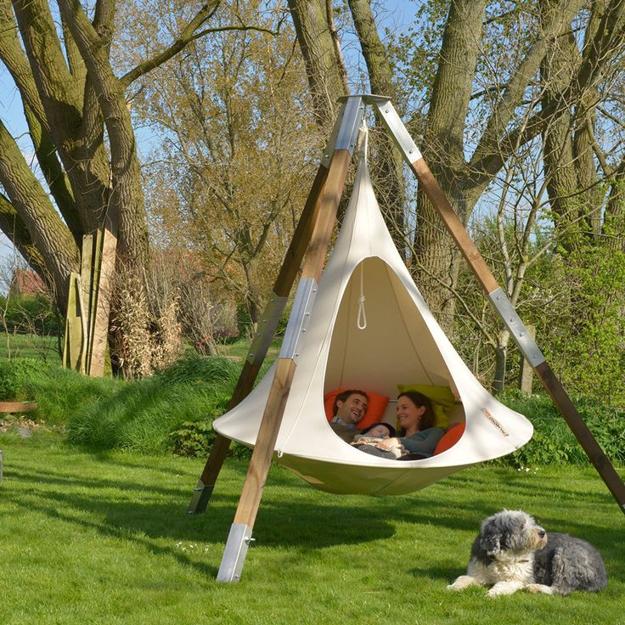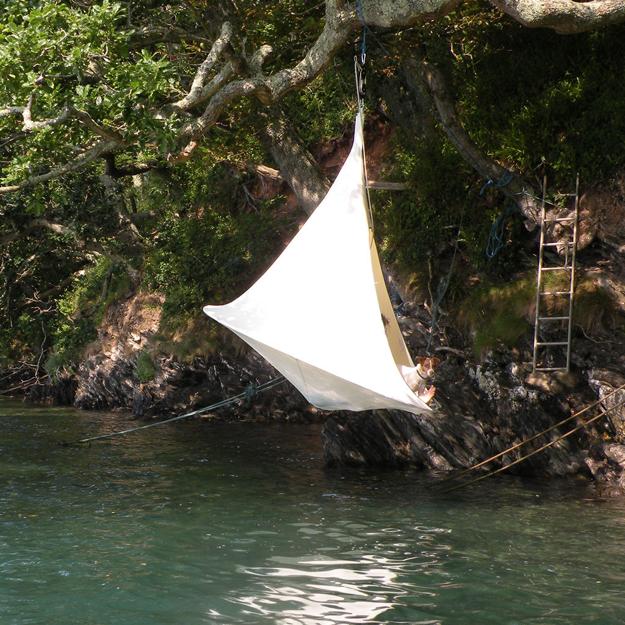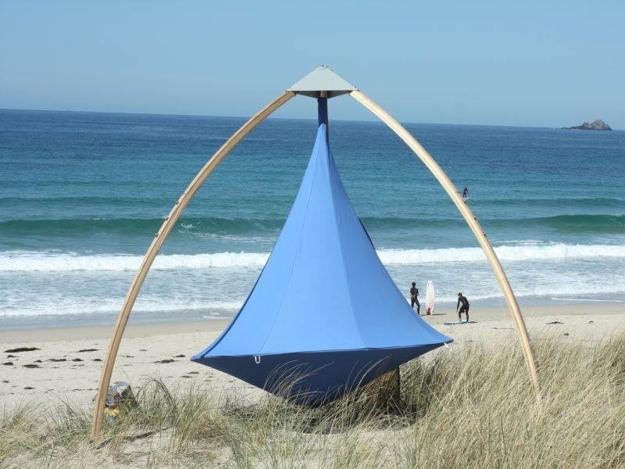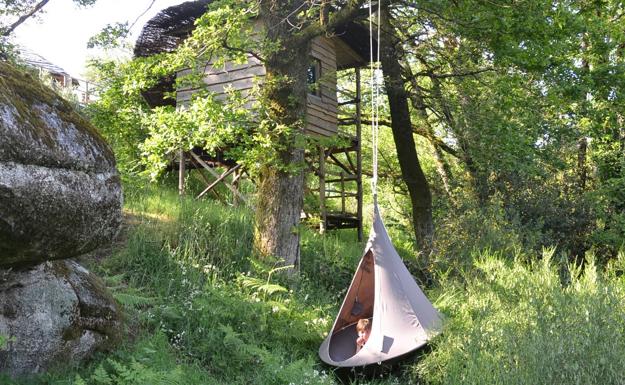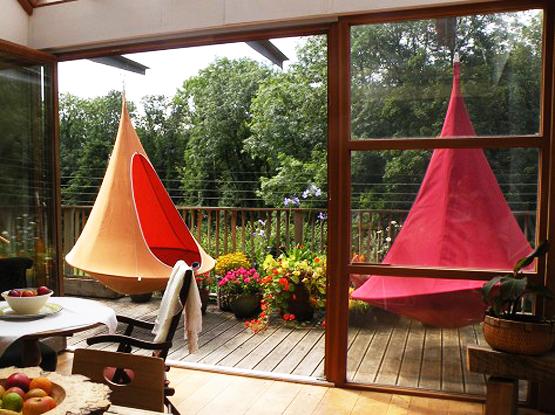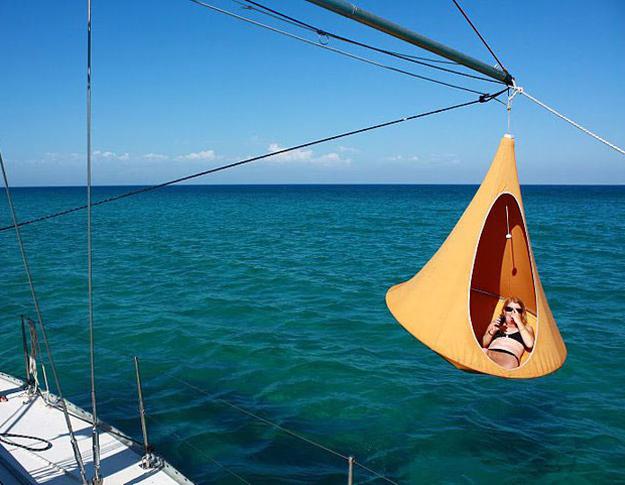 Winter backyard landscaping is about designing peaceful and beautiful outdoor spaces that celebrate natural beauty and provide a habitat to protect...
and enjoy free articles sent to your inbox