Zen Circus Chair Design, Hanging Hammock Chair for Exercising

Decorating Ideas

Fun Rooms

Furniture Accessories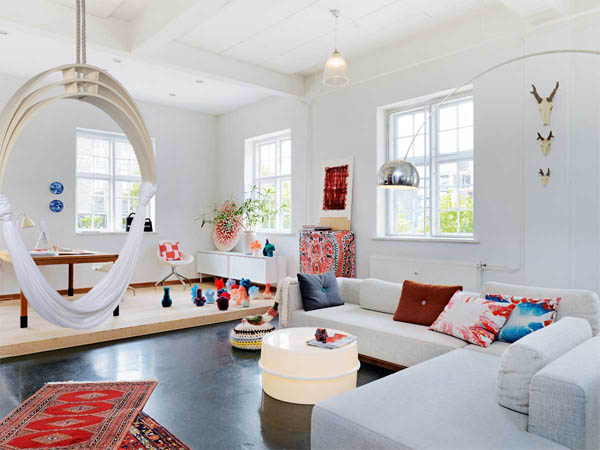 Fitness furniture for living room, hanging chair for exercising at home
outdoor furniture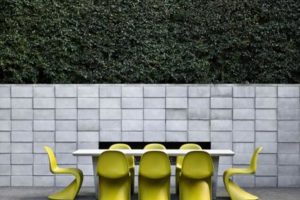 The Zen Circus chair is a fitness furniture piece that offers a unique opportunity to experience swinging and stretching while exercising in the living room. Inspired by circus and antigravity yoga, this hammock like chair design is great for toning up muscles, stretching and active relaxation.
The hammock like chair is a creative reflection of the latest modern furniture design trend that offers multifunctional items for  fitness-minded people. Made of wood and fabric, hammock chair is perfect for doing many various exercises like yoga stretching and strengthening positions, trapeze and balance.
The hammock like chair is comfortable for rest after exicising also. The fabric molds to the shape of the body, forming a cozy cocoon and providing the support that helps tone , stretch or relax muscles.
Hammock chair design for exercising
The Zen Circus chair is designed by Caroline Kermarrec, www.carolinekermarrec.com, Alexia Moisan and Kelvin Geffroy, www.kevin-geffroy.com, and brings a wonderful fitness furniture piece into modern living rooms and kids rooms.
Great for workouts and stretching, relaxation and play, this modern chair design is a fun addition to modern homes.
The hanging hammock chair does not take floor space, offering a convenient item for small rooms. A strong wooden frame and fabric make this hanging chair design comfortable and safe, adding functionality to fun rooms and creating playful atmosphere.
Modern furniture, Bounce Chair desgn
The set of exercizes for using hammock chair

Here are great ideas for kids toys storage and wall decoration with small cars that everyone would love. DIY organizers, like...
and enjoy free articles sent to your inbox