Valentines Day Ideas and Table Centerpieces, Pink Hearts Decorations

Decorating Ideas

Holiday Decor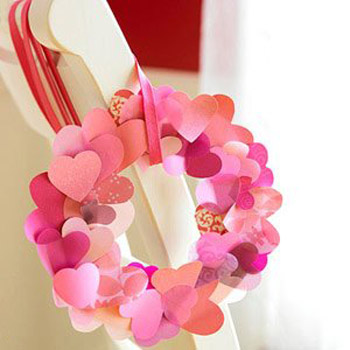 Handmade decorations and inexpensive gifts for Valentine's Day
candles centerpieces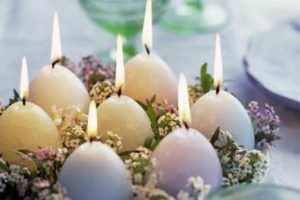 Pink hearts decorations can transform an ordinary candles into beautiful table centerpieces, delighting your partner and bringing romantic mood into your home. Hearts decorations are traditional Valentines Day ideas for crafts, room, food and table decorations that communicate love and appreciation.
Red, purple and pink hears are easy to make of craft paper. Combined with shiny buttons, ribbons or beads, they turn candles into unique handmade table decorations for your romantic dinner on Valentine's Day.
Handmade hearts decorations for candles can vary in sizes and colors also, creating monochromatic or colorful Valentines Day table centerpieces. You can write love words on paper hearts, creating warm and personal Valentines Day decorations.
21 impressive table decorating ideas for Valentines Day
Classy Valentine ideas for table decoration
Pink hearts decorations, table decorationsand centerpieces for Valentine's Day
Handmade hearts decorations are excellent for simple Valentines Day wreaths.
Made of pink napkins or craft paper hearts for garlands and wreaths are excellent for dining chair decorations. Small and large, red, purple and pink hearts create special atmosphere for the romantic lunch or dinner.
Handmade decorations and inexpensive gifts for Valentine's Day
Colorful craft paper, scissors, beards, ribbons, glue and your creativity are all you nedd for surprising your loved ones.
Hearts decorations, 15 handmade gift ideas for Valentines Day
Valentine ideas for room decorating with romantic candles
Simple and elegant, inexpensive and attractive, handmade Valentines decorations and gifts are wonderful craft ideas for kids and adults, and a nice way to make your loved ones feel very special on Valentines Day and after it.
Making wreath with paper hearts decorations in pink colors, craft ideas for Valentine's Day

Handmade planters are unique home decorations that everyone loves. Handcrafted or hand painted containers make great eco gifts in any season....
and enjoy free articles sent to your inbox