Modular Shelving Systems by Rodolfo Doldoni, Modern Wall Decoration Ideas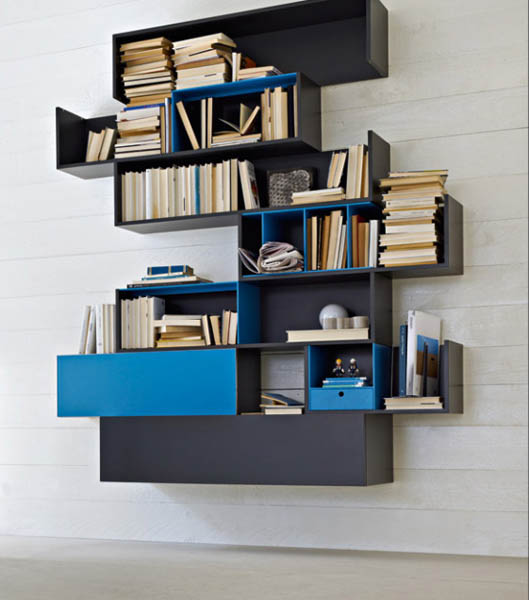 Blue and black wall shelves, modular shelving systems for convenient storage and modern wall decoration
shelving ideas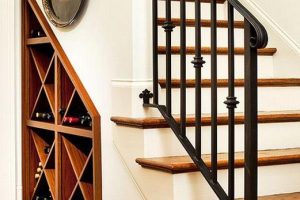 Modular shelving systems Fortepiano designed by Rodolfo Doldoni are innovative, attractive and functional. Modular shelving units are available in few different colors, including classy black and white, and allow to create unique wall decoration in modern homes.
Modular shelving systems are designed for Molteni&C, www.molteni.it/ The Fortepiano shelving systems can be created with three basic components, two types of containers, modular shelves and thick shelves. Impressive and practical shelving units are perfect additions to living room design and bathrooms interiors, kids rooms and kitchens.
Modular shelving systems offer the utmost in flexibility, bringing gorgeous decorative accents into interior design and creating unique and personal wall decoration. Modular wall shelving systems are about complete freedom in arranging modular shelves.
Modular shelving, wall decorating ideas
Adjustable shelves, modular shelving ideas and creative storage solutions fr small spaces
Modular shelving units for modern wall decoration and storage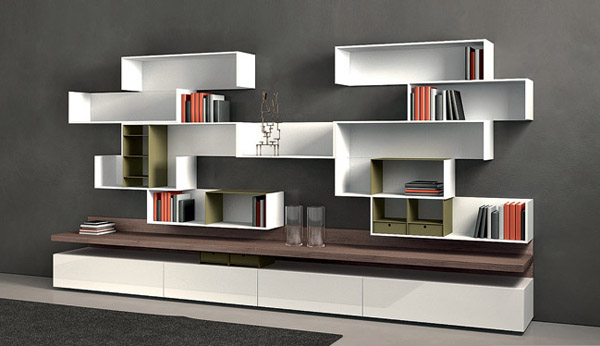 Wall shelving units can be attached to walls in any desired position: vertical, horizontal and in both directions, enabling those trying their hand at design to arrange bookshelves, living room furniture or furnishings in any area of the home.
Modular shelving units encourage creativity. Wall shelving systems are designed for providing convenient storage for all the items that crowd modern homes.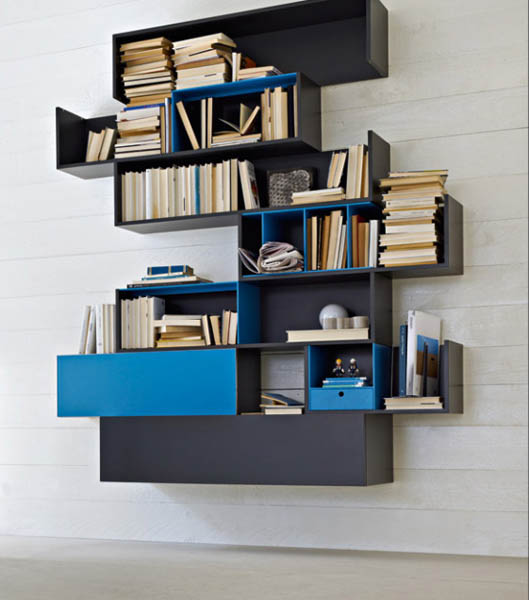 Modular shelving systems reflect one of modern design tends that combine functional storage with wall decoration, helping declutter home interiors and organize all things.
Urban home book shelves design, office decorating ideas
15 modern interior design ideas for decorating with book shelves
Using three main element, – open wall shelves or wall shelves with doors, storage containers and hanging top shelves, which are perfect for creating a small desk or TV shelf, you can design unique room with stylish and functional modern wall decoration. Arranging three main elements randomly adds more interest to wall decoration and create truly personal interior design.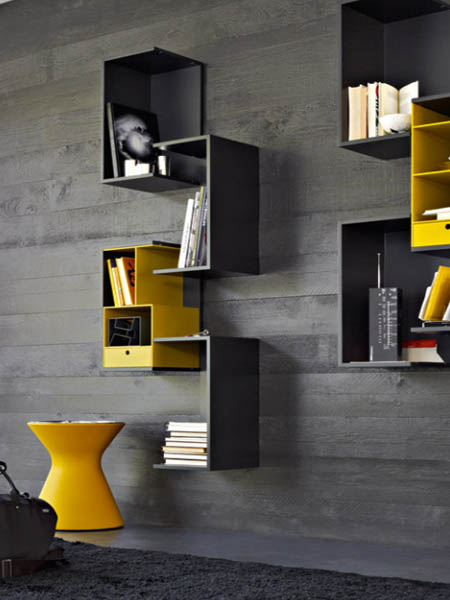 This modular shelving design is truly universal and suitable for living room and bathroom, kitchen and kids room decor. Modular shelving units are available in matte finish, dark or light tones.
Wall shelving systems for any room decorating

Snowflakes are perfect Christmas decorations and eco gifts that you can make in an infinite variety of sizes and designs. White...
and enjoy free articles sent to your inbox