Adjustable Shelves, Modular Shelving Ideas and Creative Storage Solutions for Small Spaces

Decorating Ideas

Furniture Accessories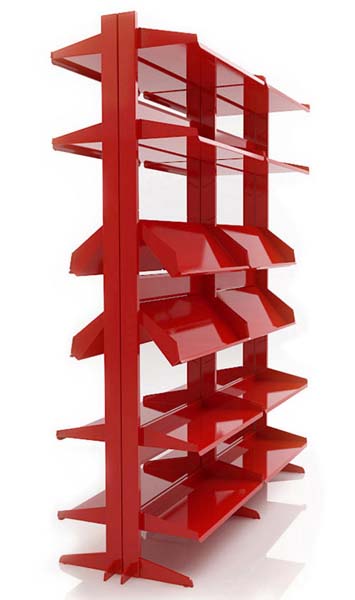 Modular shelving unit in red color for office, shop and room decorating
shelving ideas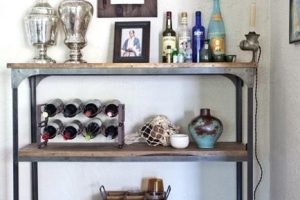 Adjustable shelves from Oficina41 look interesting and functional. Modular shelving units offer flexible shelving ideas and convenient storage solutions, giving lots of opportunities to create personal and unique contemporary office or room decorating.
Each of contemporary adjustable shelves can be easily removed, turned upside down, changing the look of modular shelving units and giving a room a different look. Adjustable shelves can be quickly transformed for large storage, providing attractive modular shelving ideas for home offices, small business offices and shops.
The perfect combination of imagination and functionality, contemporary adjustable shelves from Officina41, www.officina41.it/ located in Verona, offer creative storage solutions and attractive contemporary shapes for room decorating.
Modular shelving ideas
Modular shelving unit in red color for office, shop and room decorating
Modular shelving ideas from the Italian designers demonstrate the link that connects the imaginative side of design with the reality of material forging techniques and creative thinking.
Christian Lessing, www.christianlessing.de/offer many interesting design ideas, encluding attractive adjustable shelves for small spaces. Racks for shoe storage, small shelves for indoor plants and large modular shelving ideas  add more comfort and style to room decorating in simple and elegant contemporary homes.
Adjustable shelves for small places, contemporary storage solutions, modular shelving ideas for room decorating
Shoe storage racks, adjustable shelves and large modular shelving units are quickly and easily installed, transformed or removed, offering flexible and functional room decorating ideas for small spaces.
Modular shelving ideas for wall decorating
Urban adjustable shelves for contemporary office and room decorating
The installation and transformations can be done without tools. The number and size of the drawers on adjustable shelves can be changes at any time. The modular shelving unit, made of stell and wooden boards can be adopted to any book collection.
Adjustable shelves and creative shoe storage solutions
The designer offers a nice sorage rack for post cards and photos, which are clamped between strips of wood on the wall, desk or door frame.
Kitchen shelves decorating with food and eco style storage

An interesting modular shelving unit, made of steel and water resistant wood, is designed for a small garden for growing edible herbs or flowers.

Here are great ideas for kids toys storage and wall decoration with small cars that everyone would love. DIY organizers, like...
and enjoy free articles sent to your inbox