Small Home Office Design, Room Divider Recycling Old Bus Cabin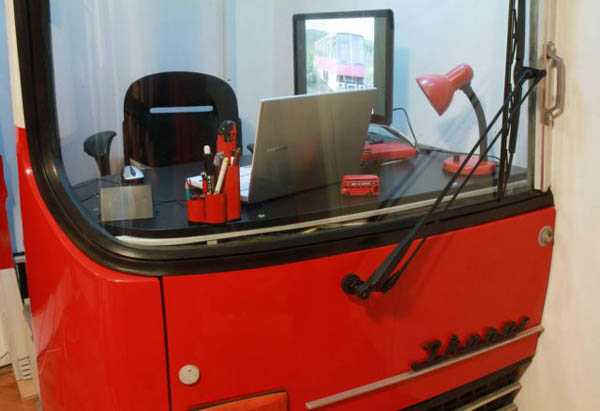 Small home office with a computer desk and a red chair in red painted room divider created with old Icarus bus front part
room dividers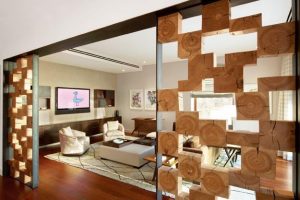 Unique small home office design blends the nostalgic mood, great love for old vehicles and creativity. A driver cabin serves as a smart room divider recycling an old public bus front into a cozy working area. An unusual design in bright red color adds a unique home office to an ordinary bedroom. Lushome presents this smart and Green design idea which is inspiring and amazing.
A Hungarian guy built this small home office out of an old public bus. With a computer desk and a chair, the workstation looks functional and comfortable. The small home office project transformed a little driver's cabin of an old Hungarian public bus into a surprisingly elegant and attractive working space. This excellent Green idea brings a car part from a junk yard to life and personalizes bedroom design in a creative and whimsical way. A bold red accent and an eye-catching room divider look unique and stylish.
Creative and inspiring home office design shows an interesting way to reuse and recycle old things. Repurposing and redesign ideas make modern home interiors look more personal and Green. Recycling is among the most popular trends that allow experimenting and show talents. This old public bus cabin turned into a small office in the bedroom is showing a great passion and designer vision that transform living space.
Hotel experience in redesigned old planes
Unique furniture design to recycle car junk yard parts
Small home office in bedroom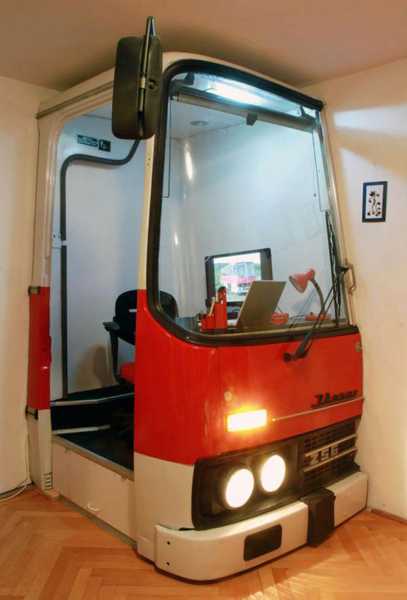 The original home office is set up in the corner of the bedroom and offers a unique and attractive space saving solution for the small room. Inexpensive design improves the functionality of the small interior while adding history into bedroom design. The old story of the old public bus continues in this little bedroom.
The front part of the Icarus bus is creatively redesigned reinventing the front window and panel. The small office is decorated with red color, – a red table lamp and red accessories to accentuate creative design and decor in retro style.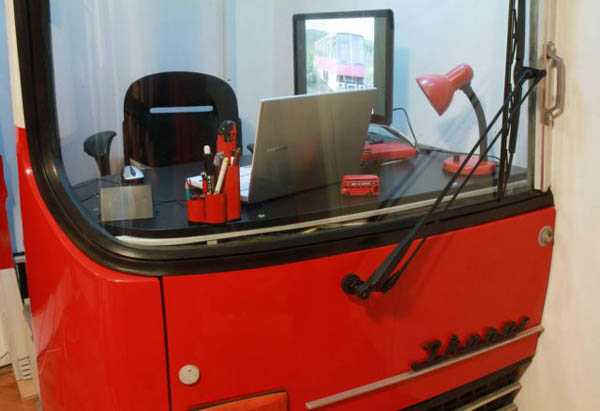 Red accents give a strong character to the entire bedroom design, bringing a bright color into the interior. The recycled bus front sets a nostalgic mood and adds a very creative, surprising and unique element to the bedroom design.
Recycling old plane windows for contemporary lighting design
Creative handmade garden decorations, 20 recycling ideas for backyard decorating
An old bus cabin which is contouring the office has working lights which make the bedroom look especially unusual and attractive in the dark. This recycling project utilized almost 90% of Icarus bus body. Creative redesign restored the historic front and gave new life to the cabin.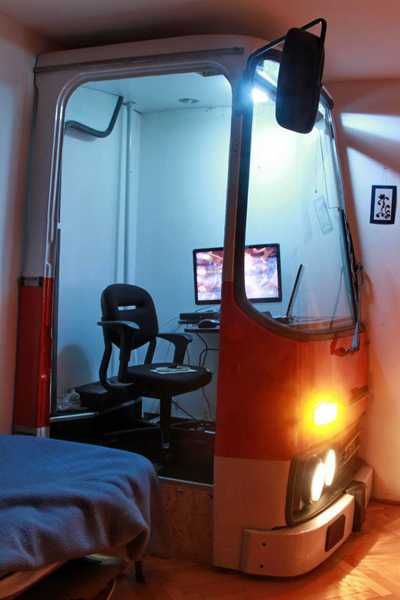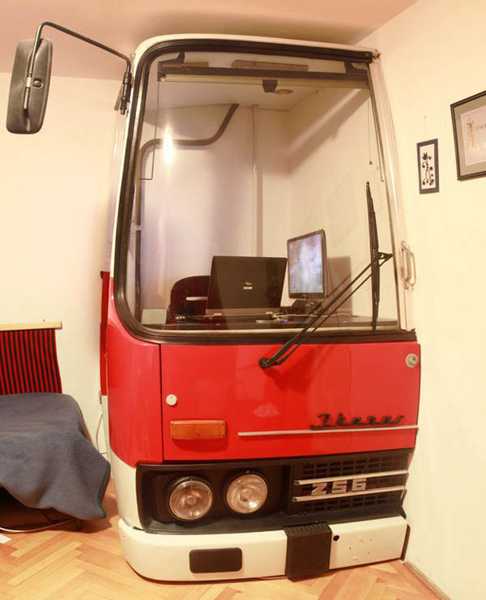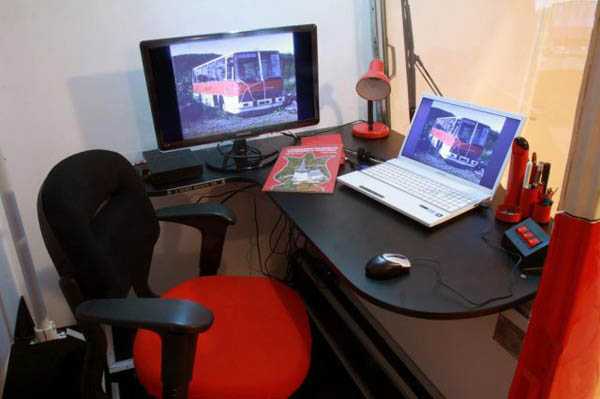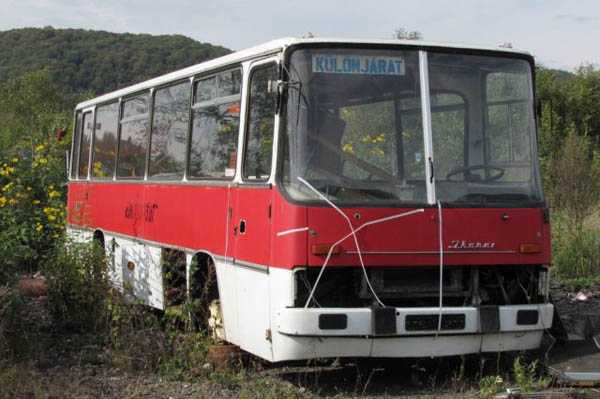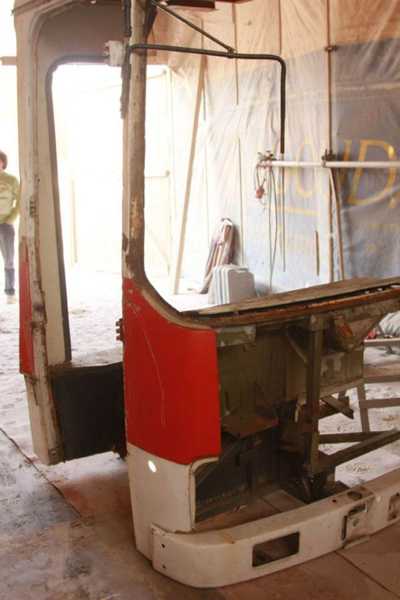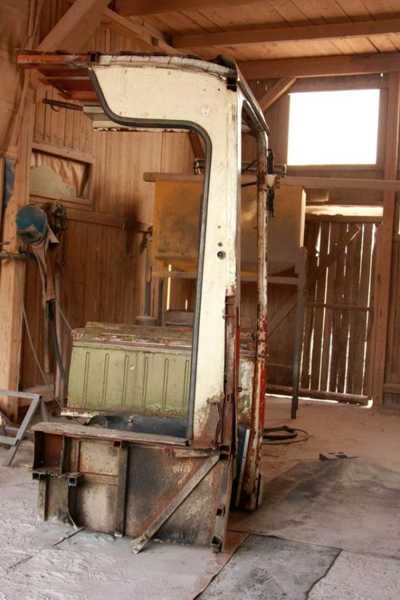 Recycling is a creative, Green, modern way to create something new, exciting, original, stylish for your home interiors. Do-It-Yourself projects are...
and enjoy free articles sent to your inbox