Modern Bathroom Design Trends in Bathtubs, 12 Designer Bathtubs

Bathroom Ideas

Interior Design Ideas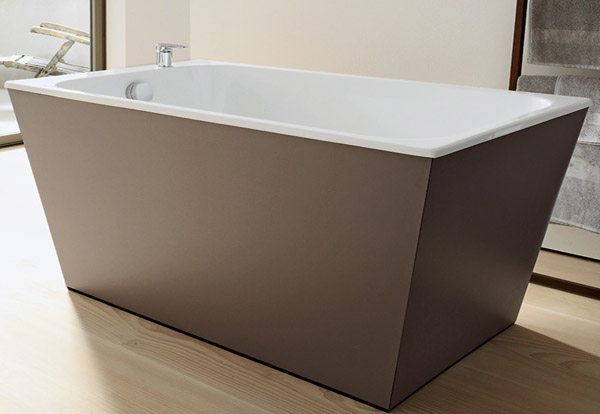 bathroom sinks and tubs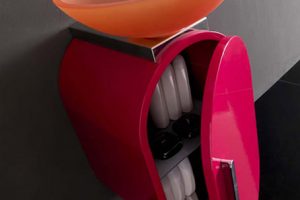 A bathtub is an important element of modern bathroom design. Comfortable contemporary bathtubs are available in various shapes, sizes and colors. Modern bathroom interiors look gorgeous with luxurious natural stone bathtubs, contemporary acrylic bathtubs or antique looking bathroom tubs, made of wood or metal.
12 beautiful and comfortable contemporary bathtubs demonstrate modern design trends in bathtubs, reflecting old traditions and new bathroom decorating ideas that help design attractive, functional and pleasant bathroom interiors.
Modern bathroom design creates private, relaxing and comfortable small spaces, where people rejuvenate, enjoying stylish colors, furniture and accessories. A contemporary bathtub is one of the most important bathroom elements that add more comfort and joy to busy life.
Modern bathroom tubs
Contemporary bathroom tubs, 20 modern bathroom design ideas
20 modern bathroom designs with contemporary in floor bathroom tubs
Modern bathtubs come in many different style, – antique and retro, contemporary and more traditional. Unusual and luxurious contemporary bathtubs can be carved of marble and decorated with LED lights.
Wood, copper, stainless steel, ceramic tiles and acrylic are natural and manmade materials that allow create contemporary bathtubs in any shape and style, making taking a bath a real pleasure.
New bathroom tubs, wood, glass and steel bathtubs for modern bathroom design
Small bathroom ideas, 11 retro modern bathroom designs
Top 10 design trends in bathtubs
1. Acrylic bathtubs in contemporary style
2. Classic claw foot tubs, made of cast iron
3. Copper bathtubs
4. Ceramic bathroom tubs in organic shapes
5. Rectangular ceramic bathtubs
6. Bathroom tubs, decorated with willow branches or luxurious fabrics
7. Bathtubs, made of natural stone and manmade stone materials
8. Bathroom tubs in retro style and art deco style
9. Unusual bathtubs shapes
10. Bathroom tubs, decorated with wooden materials
Impressive art deco style, modern bathroom design trends
Modern bathrooms design trends, splendor of antique bathroom
Designer bathtubs for modern bathroom

Remodeling bathroom interiors is an essential part of creating a modern home. A beautiful, functional, well-planed, and modern bathroom design affects...
and enjoy free articles sent to your inbox