20 Modern Bathroom Designs with Contemporary In Floor Bathroom Tubs

Bathroom Ideas

Interior Design Ideas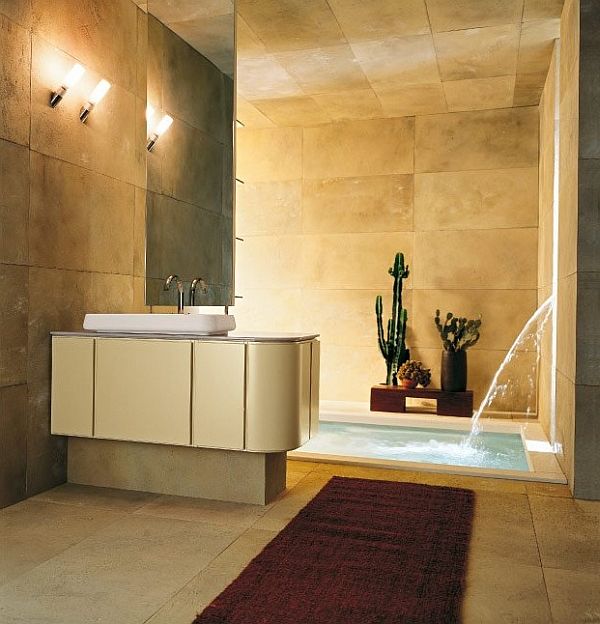 Modern bathroom design with in-floor bathtub and a waterfall faucet
bathroom faucets and fixtures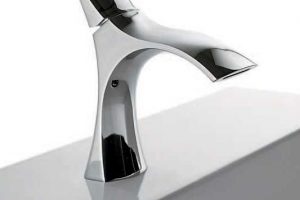 Modern bathroom designs look gorgeous and luxurious with contemporary in-floor bathroom tubs. Although in-floor bathtubs are not always suitable for older people, beautiful fused with the floor bathtubs create a luxurious atmosphere of a private spa.
In-floor bathtubs require a lot of space, but offer exclusive, elegant and modern bathroom decorating ideas for dream homes with large contemporary bathroom interiors on the ground floor.
The most tranquil moments in the day take place in the bathroom. Stylish and impressive in-floor bathtubs are excellent for relaxation in spacious interiors, when warm water performs its magic, rejuvenating and cleansing the body.
Contemporary bathroom tubs, 20 modern bathroom design ideas
8 modern bathroom design trends
Modern bathroom design with in-floor bathtub and a waterfall faucet
Unusual and exciting, stylish and eye pleasing modern bathroom designs with contemporary in floor tubs provide perfect spots to rejuvenate and revive spirits.
Contemporary bathroom tubs are not only functional and attractive. Installing a contemporary bathroom tub is a way to make the most of this daily ritual of relaxation and rejuvenation.
Contemporary in-floor bathtub and modern bathroom design ideas from Roca
Contemporary bathroom tubs are available in many different shapes and price ranges. Beautifully designed in floor bathtubs add style and pleasure into busy life, creating gorgeous and spacious modern bathroom designs with contemporary showers, toilets, bathroom sinks and accessories.
New bathroom tubs, wood, glass and steel bathtubs for modern bathroom design
Top 10 modern bathroom design trends
Simple and elegant modern bathroom decorating with a fused with the floor tub is the symbol of contemporary level of comfort, chic and luxury.
Contemporary in-floor bathroom tub
In-floor bathtubs are advanced and refined products for functional and modern bathroom decorating. Fused with the floor bathroom tubs create an entirely new feeling of light space and freedom.
Modern bathroom trends in wall tile designs
Modern bathroom decorating with glowing bathtub
You can indulge in a vigorous whirlpool jet massage or an air bath, and enjoy an amazing experience.
More from modern bathroom

Remodeling bathroom interiors is an essential part of creating a modern home. A beautiful, functional, well-planed, and modern bathroom design affects...
and enjoy free articles sent to your inbox