Red Poppy Flowers in Modern Interiors, Feng Shui Tips for Room Decorating with Flowers

Decorating Ideas

Plants and Flowers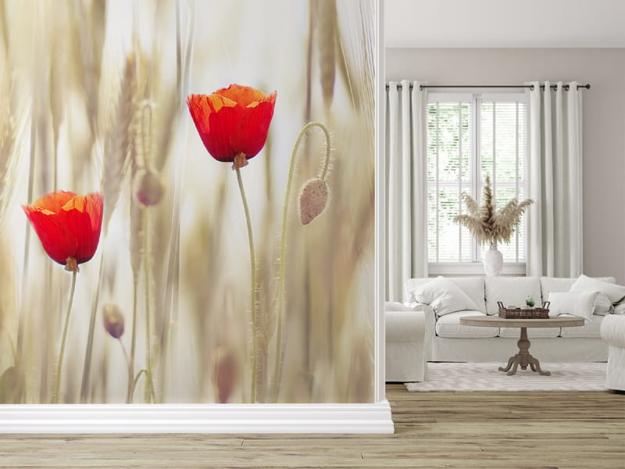 Modern wallpaper designs with red poppy flowers, good Feng Shui ideas for room decorating
wall decorating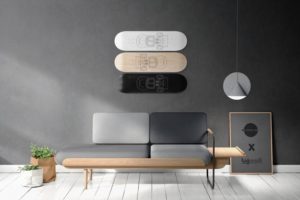 Poppies are beautiful Feng Shui cures that help harmonize room decorating and activate the energy flow. Feng Shui uses floral designs as correctors in metaphysical science meaning. The beautiful flowers are talismans, symbols, and gorgeous home decorations. Also, flowering plants, animals, houseplants, and art objects inspired by flowers are good Feng Shui ideas for home decorating. Here is the Lushome collection of room decorating ideas for good Feng Shui that integrate red poppy flowers into rooms and create a desirable impact on space.
Poppy flowers are very effective activators of Qi energy flows in Feng Shui. The bright scarlet-red color speaks of the vital Yang energy, endowing these delicate red flowers with the ability to have tangible impacts on various areas of human life. Red poppies are universally loved flowers that often appeared in ancient mythology and folklore.
Red poppy paintings with crystals, modern home decorations
White tableware with red poppies, vibrant table decoration ideas
Beautiful room decorating ideas adding poppies to home decor
Red poppies and good Feng Shui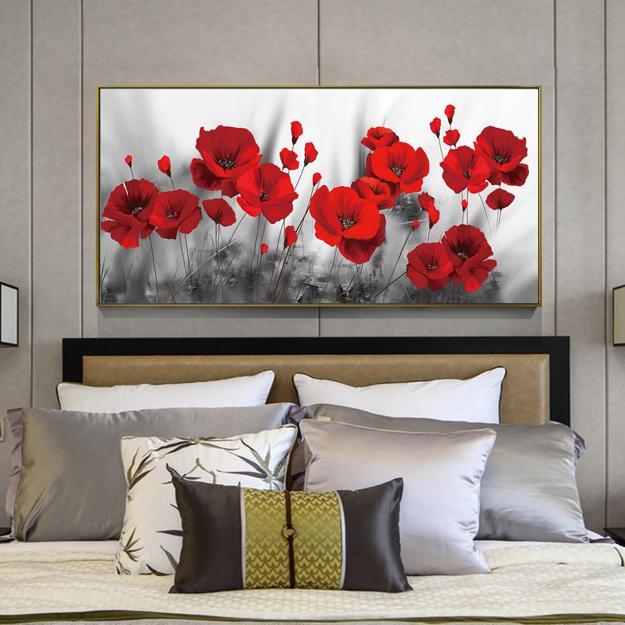 The meaning of poppy flowers is a sedative and hypnotic effect. Modern room decorating with floral wallpaper, paintings, and papercrafts interprets the meaning of red poppies creatively. It develops attractive techniques to infuse the beautiful flowers as bright home decorations and good Feng Shui cures into modern interiors.
Symbolism
Red poppies, bright wall decoration ideas
Colorful floral designs in modern interiors
Red poppies, the symbol of remembrance
Poppies are essential attributes of the dream gods Morpheus and Hypnos. In Greece, Germany, Italy, France, and other cultures, the poppy symbolizes fertility, depicted in the hands of the gods of harvest, earth, and fertility. In ancient Rome, people believed that the poppy grew out of the tears of the goddess of love, Venus, and its blooming image was a symbol of femininity and charm, perpetual youth, and beauty. The Greek god of death, Thanatos, brother of Hypnos, the personification of death, had a wreath of poppy flowers on his head, associated with blood. In Christianity, the poppy symbolizes the bloodshed by Christ. Poppies served as decorations of the tombs of rulers and pharaohs.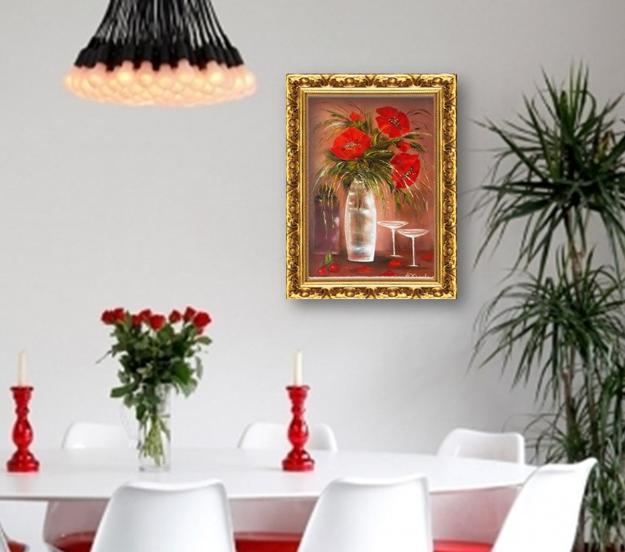 Room decorating with beautiful flowers
In China, the poppy symbolizes retirement, relaxation, tranquility, success, and beauty; and since ancient times, red poppies have served as good Feng Shui cures. Their unpretentiousness, ability to widely spread crops, and rapid growth give the beautiful flowers fertility symbolism in Feng Shui.
Beautiful floral arrangements with poppies
Wheat heads and poppies, table decorations, centerpiece ideas
Elegant ways to add poppies to table decoration
These gorgeous Feng Shui cures are one of the most potent tools that can improve room decorating and help bring love, harmony, and beauty into personal life. Poppies and peonies are beautiful flowers, symbolic representations of love and romance in Feng Shui. Room decorating with poppy flowers is a good Feng Shui idea for all passionate about finding their soul mate or improving existing relationships, restoring mutual understanding and harmony.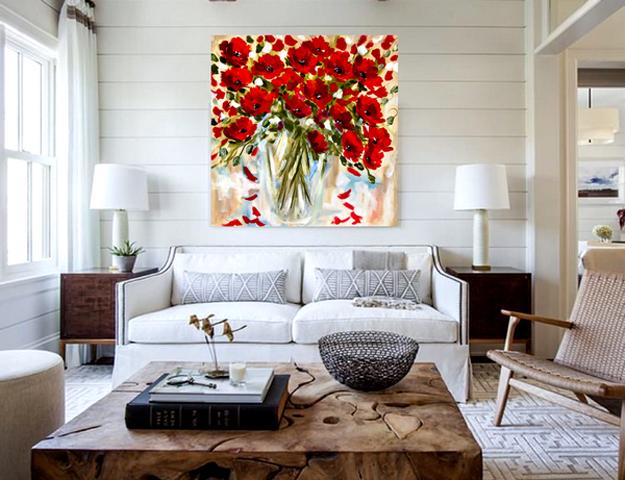 The energy of red poppies helps with conception and bringing kids into the world. According to the Ancient Feng Shui, red poppies make ideal home decorations for bedrooms. Place the flowers directly on the bedside table in the zone of love and marriage, and red poppies fill rooms with love and mutual appreciation.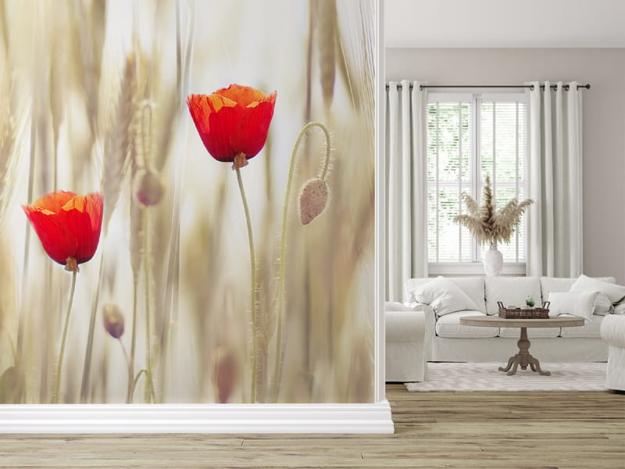 Red poppies are good Feng Shui cures that benefit building contacts and improving relationships and interactions between people. The beautiful flowers are good Feng Shui cures for minimizing conflicts between relatives, older and younger generations, brothers and sisters in the family. Poppies help smooth out sharp corners, soften friction, and find common grounds, reaching harmony and peace.
Feng Shui tips
Room decorating with beautiful flowers creates a harmonious, friendly atmosphere. You can hang a picture of poppies or put fresh flowers in a vase in the living room, dining room, or family room, and the beautiful flowers become the guardians of harmony and mutual understanding. Poppy paintings and crafts are good Feng Shui ideas also.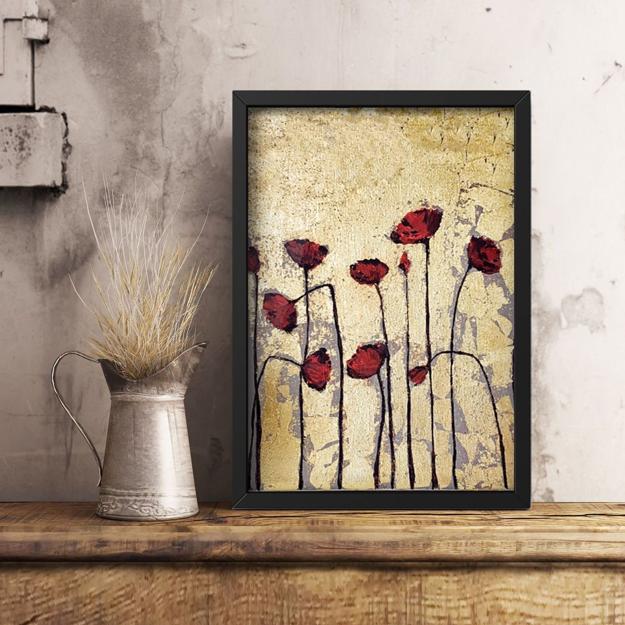 Red poppies cure stressful situations in life and help people find ways to solve complex tasks and feel better in challenging circumstances. Poppy flowers are great for romanticizing relationships and establishing strong bonds. Possessing a powerful Yang energy, red poppies are perfect room decorating ideas for people who are timid, self-doubting, and have low self-esteem. With these good Feng Shui cures, people gain confidence, become more energetic, decisive, purposeful, and succeed, while realizing their dreams.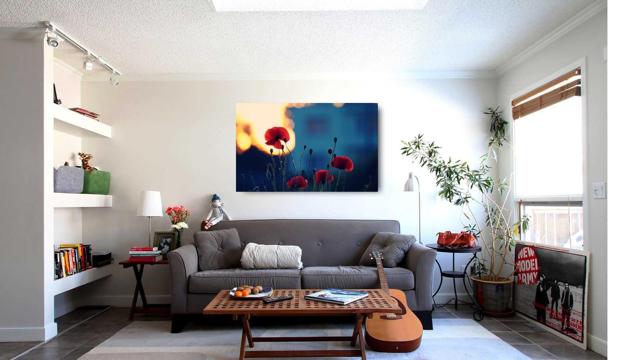 Room decorating with red poppy flowers offers fabulous Feng Shui ideas to beautify the environment and bring success and prosperity. Red poppies are striking wall decorations, perfect for business, career, and developing plans. Red poppies look attractive in offices and all other rooms. They are practical, universally appealing, and versatile Feng Shui cures, suitable for bedroom, office, dining room, and family room decorating.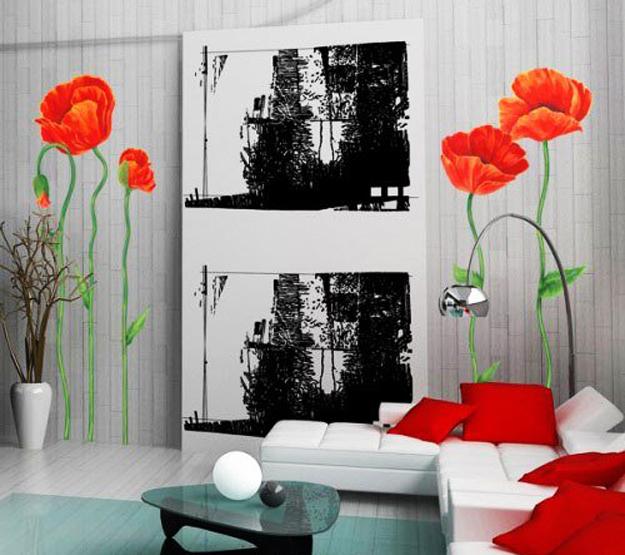 Wherever you place a bouquet of these beautiful flowers or their bright images, red poppies start bringing harmony and mutual understanding. Red poppy flowers help you achieve success in that area of your ​​life that needs their beneficial effect.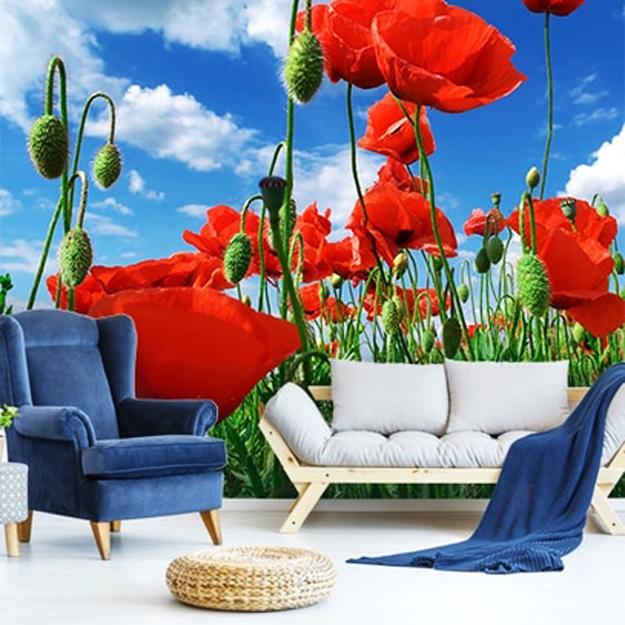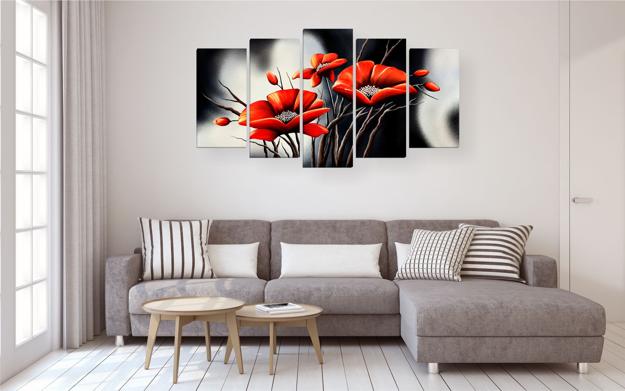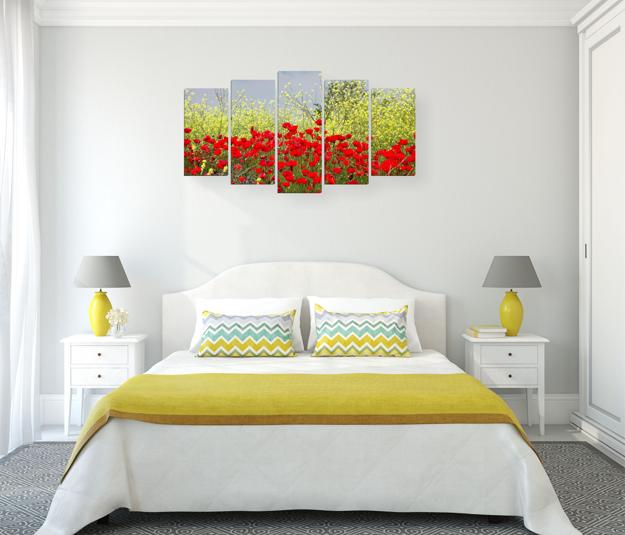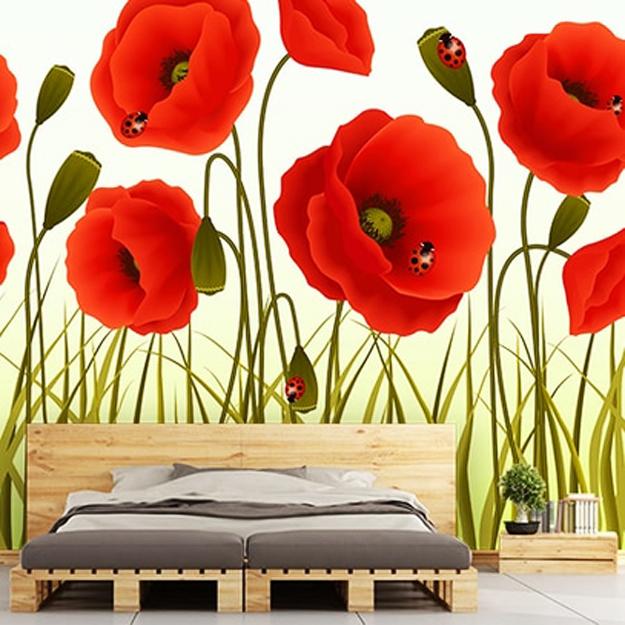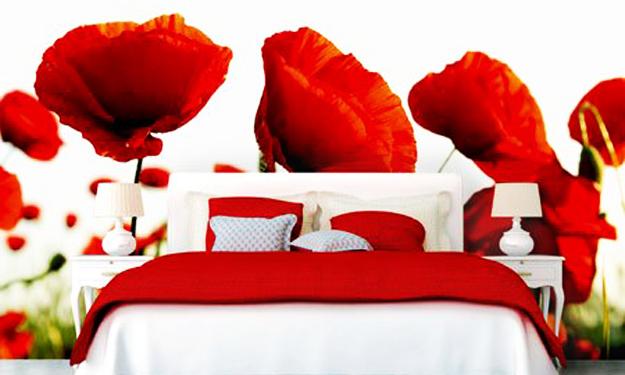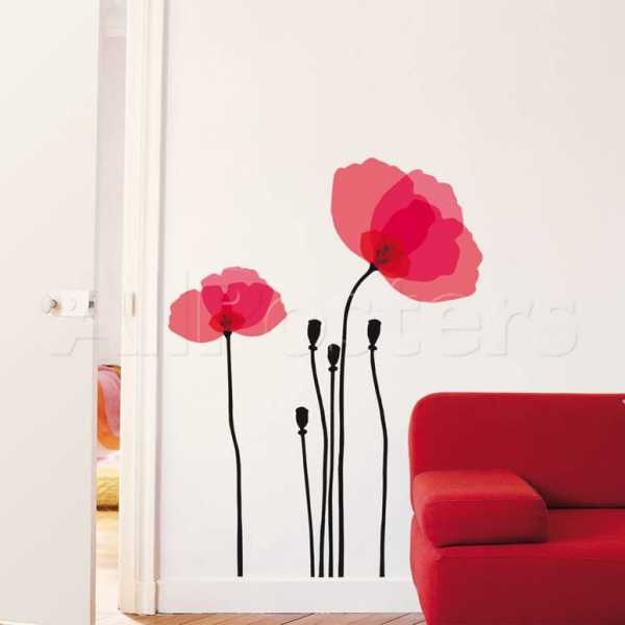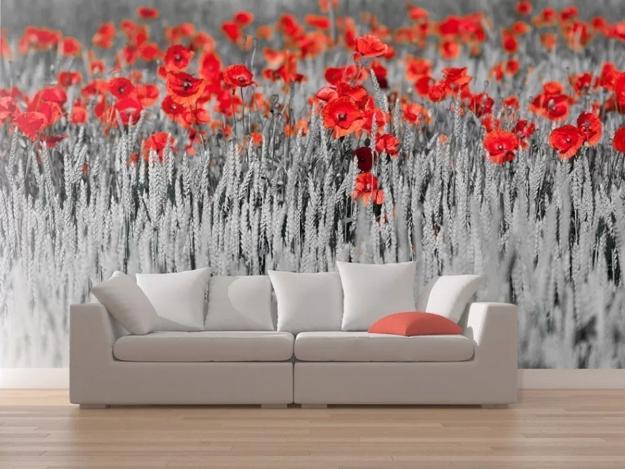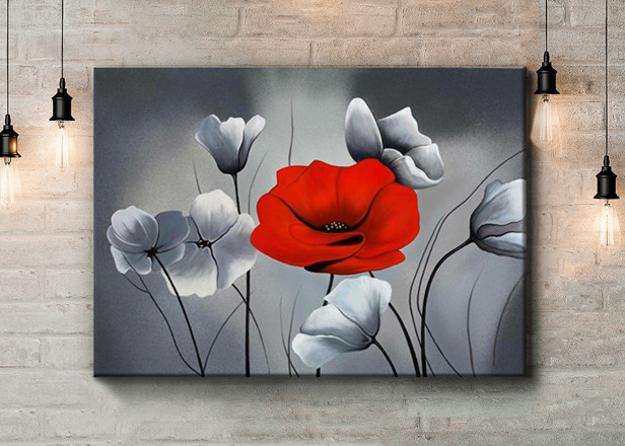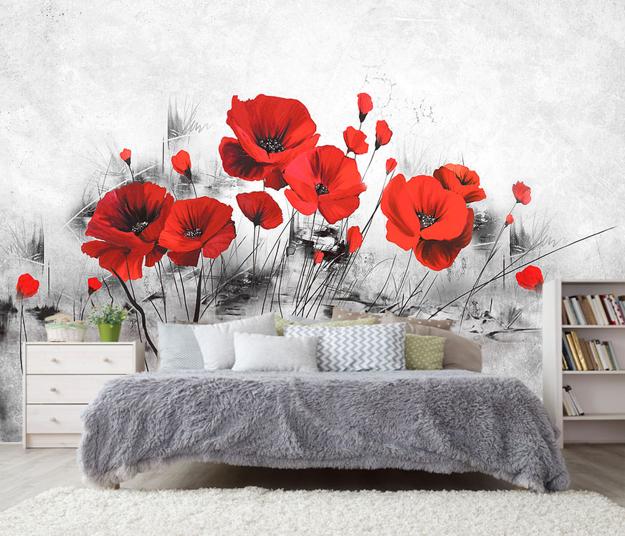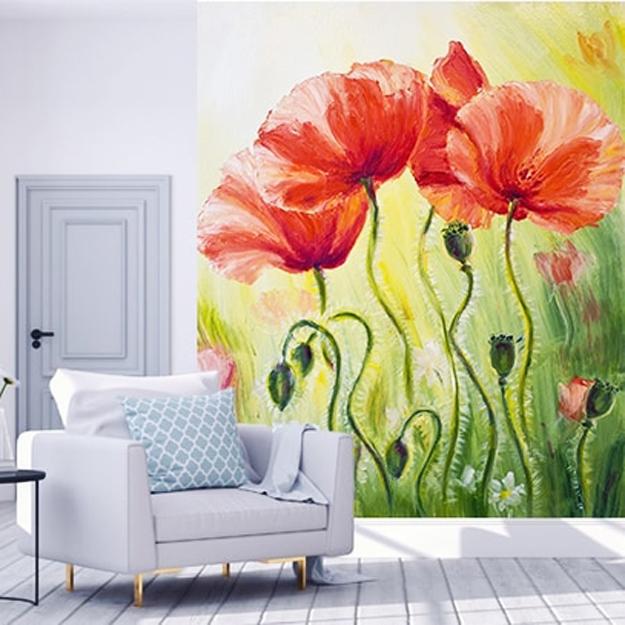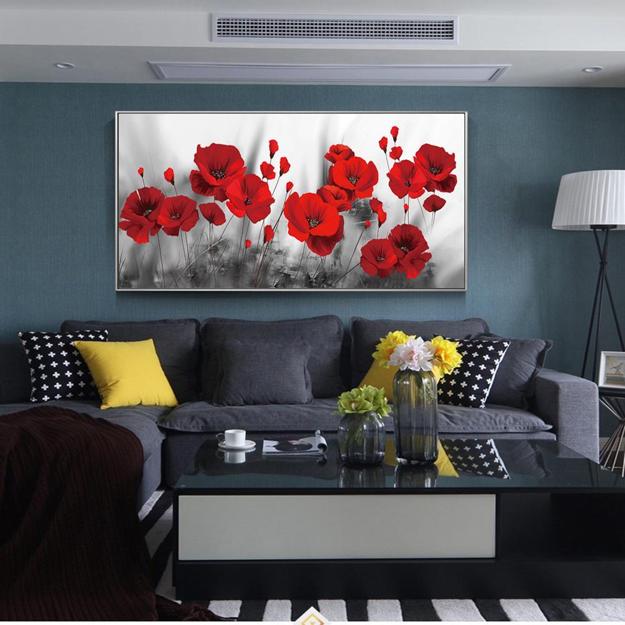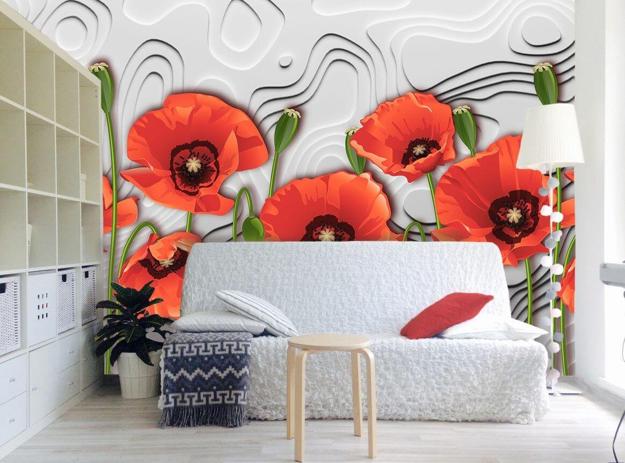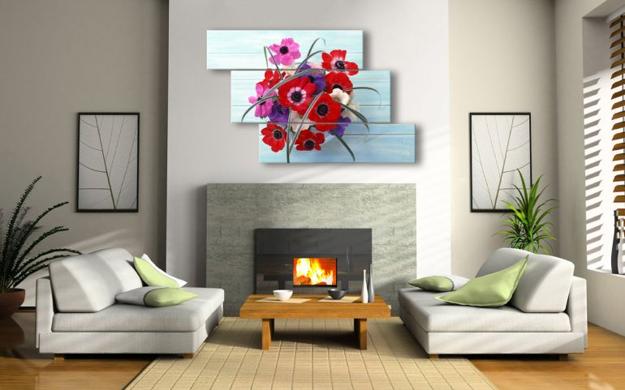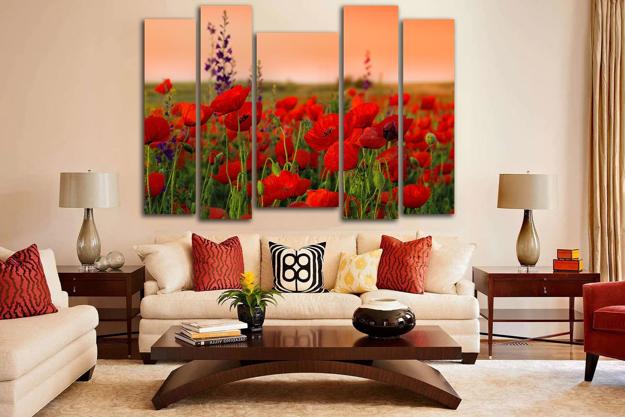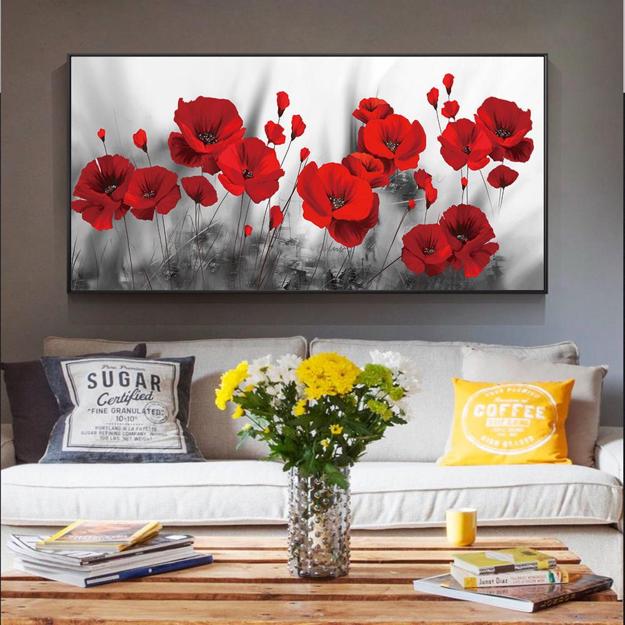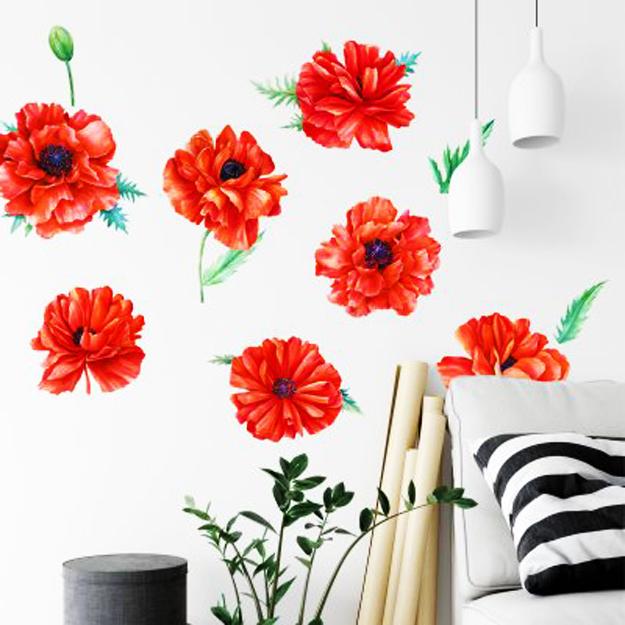 More from decorating with flowers

Fabulous designs take modern food decoration ideas to the next level blending innovative concepts with traditions and exploring new ways to...
and enjoy free articles sent to your inbox