10 Ways to Add Red Poppy Flowers to Dining Room Decorating

Decorating Ideas

Dining Room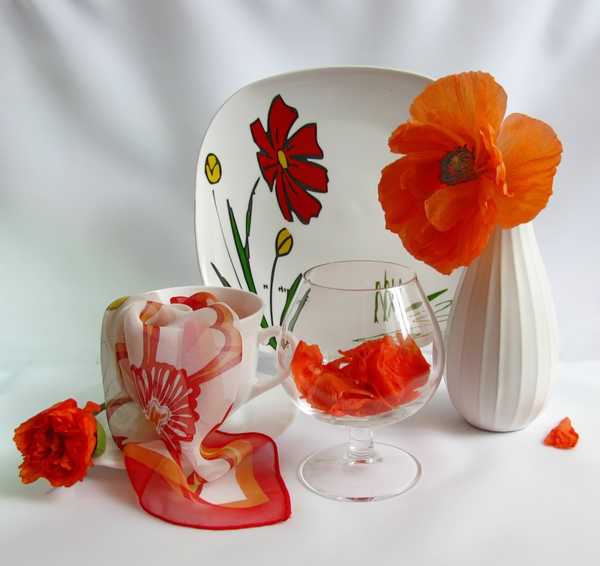 home decorations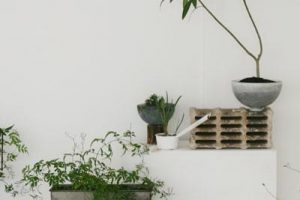 Red poppy flowers are beautiful and bright. Poppies inspire gorgeous prints, paintings, and decoration patterns. The red flowers adorn modern tableware and decorative accessories making rooms look stylish, colorful, and very attractive. Red poppy flowers are tender and symbolic. They make meaningful table decorations for a special lunch on Remembrance Day.
Yellow, orange, and red flowers look beautiful on ceramic and glass, home fabrics and plastic. Floral designs in red color can look traditional or creative, but the bright red hues add particularly dramatic and unique look to room decorating. A red-black and green color combination, inspired by these beautiful flowers, feels fresh and energetic. Poppy flower designs bring balance and brightness into decoration patterns and spruce up home interiors.
There are many different ways to add striking red color and poppy flowers to your dining room. Here are ten creative and beautiful ideas that help select the best color combinations and stylish items for your dining space. Elegant accents and romantic dining room decorating with poppy flower designs look amazing.
15 gorgeous red poppy flower arrangements and Remembrance Day table decoration ideas
Wheat heads and red poppy flower centerpieces, Remembrance Day table decoration
Interior decorating with red poppy flowers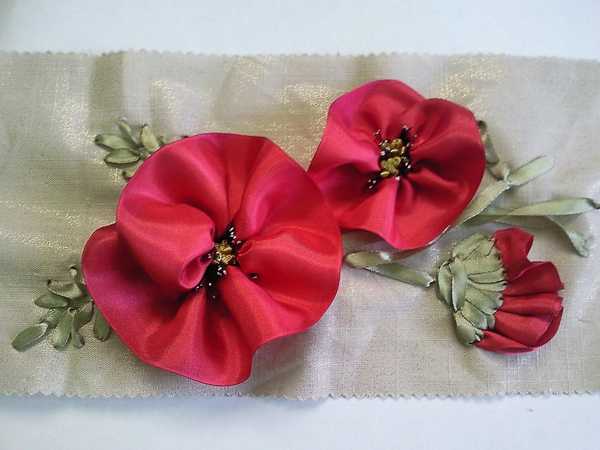 Wall stickers are one of the modern interior trends in decorating with flowers. Red poppy flowers, growing on the wall or blooming on a table, add a splash of dramatic color to your room decorating. Poppies can create a fabulous accent wall design and beautifully decorate home furnishings.
Modern tableware and colorful kitchen fabrics with red poppy flowers create a festive atmosphere in your kitchen and dining room. The beautiful flowers bring gorgeous romantic color into your home and make your meals even more delicious and enjoyable. Red color accents improve mood and appetite. They Feng Shui kitchen interiors and dining rooms for wealth.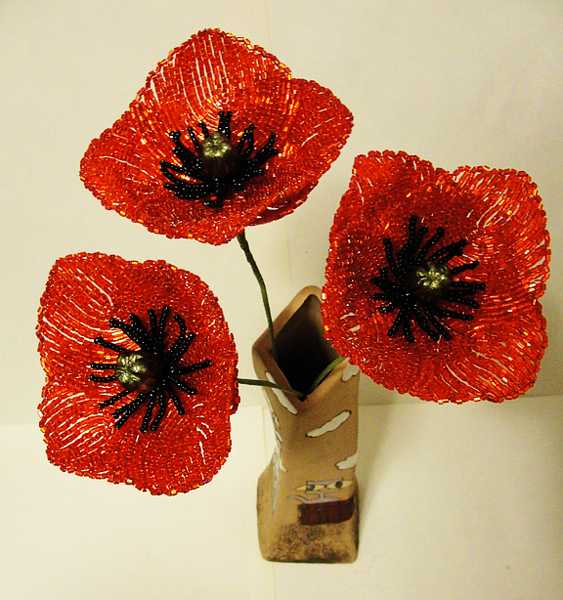 Craft paper, cardboard, felt, yarn and fabrics in red colors are excellent for making poppy designs. Painted and knitted flowers or crochet designs are beautiful craft ideas for making spectacular home decorations. Paper crafts are fun activities that can create unique flower designs for dining room decorating also. The handmade red flowers, combined with decorative candles, make stunning table centerpieces.
Room decorating with poppy flower wallpaper
Modern floral room decor trends, red poppies on accent walls
Artificial flower arrangements are another simple and elegant idea for dining room decorating. Charming floral embroidery designs and appliques are two crafty ways to make tablecloths, napkins, table runners or chair pillows look spectacular, creative, and artistic.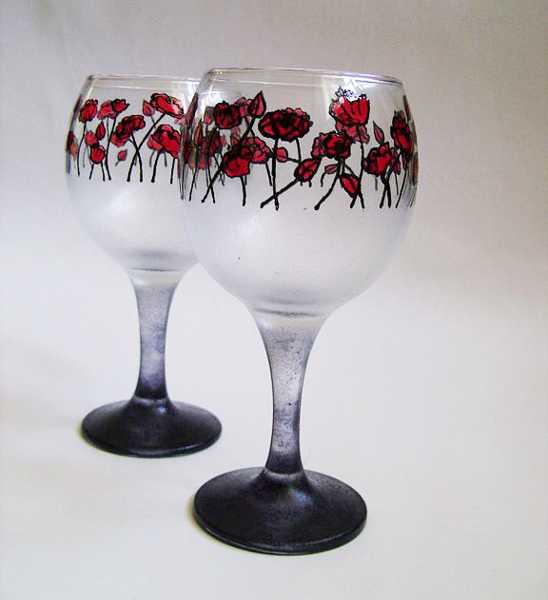 You can enhance floral decorations with beads or paint glasses and decorative vases. Bright red colors and creative glass painting techniques help personalize tableware and add character to hand-painted items. Wrapping a piece of fabric with red floral print around an ordinary bowl makes a gorgeous centerpiece for dining table decoration. The red floral designs add energy and meaning to your interior decorating and help create impressive table decor for the special lunch on Remembrance Day.
Red poppy painting with crystals
Floral bedroom decorating ideas, poppy bedding sets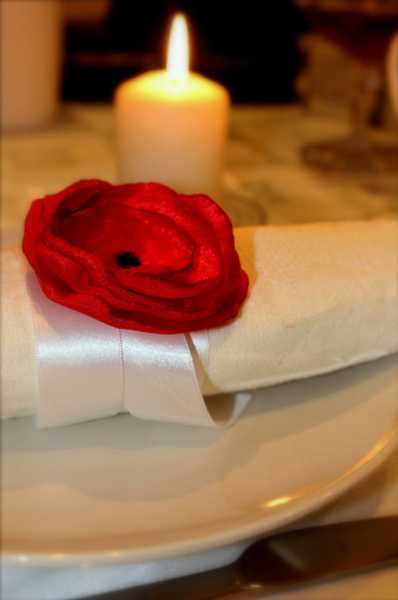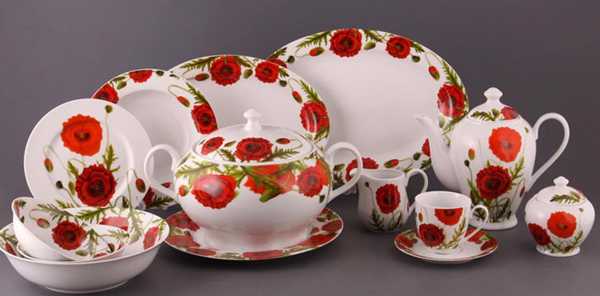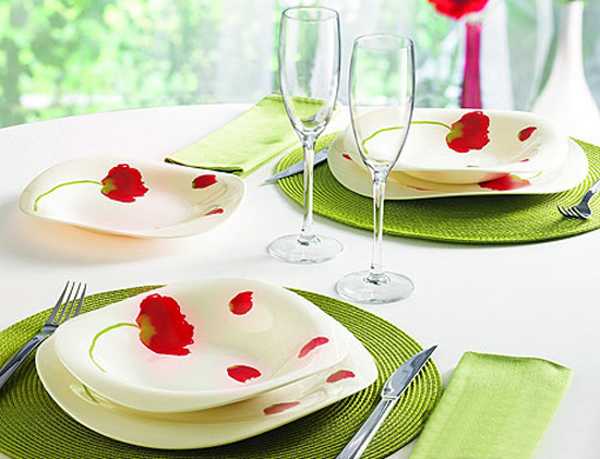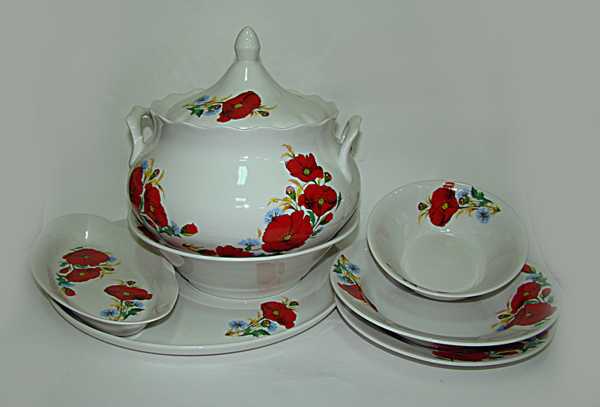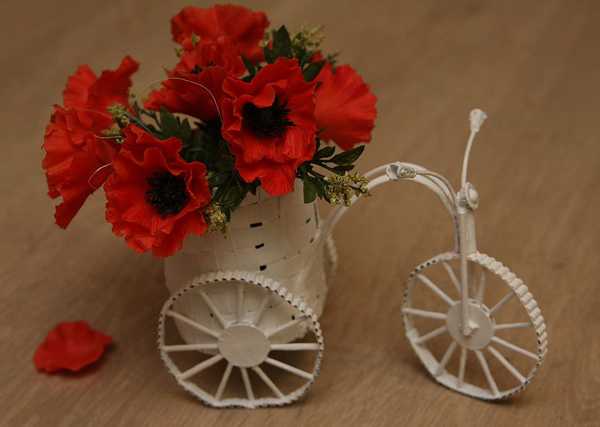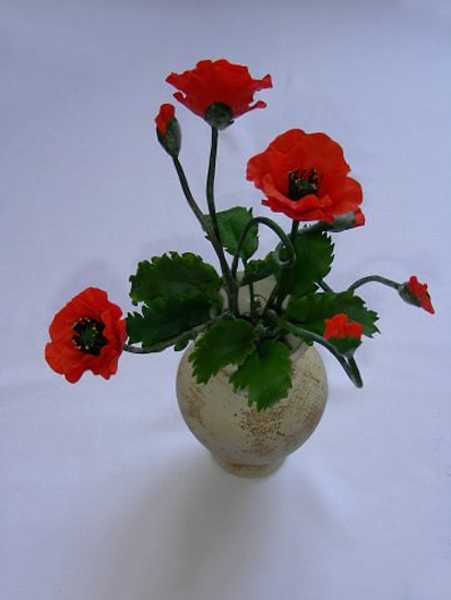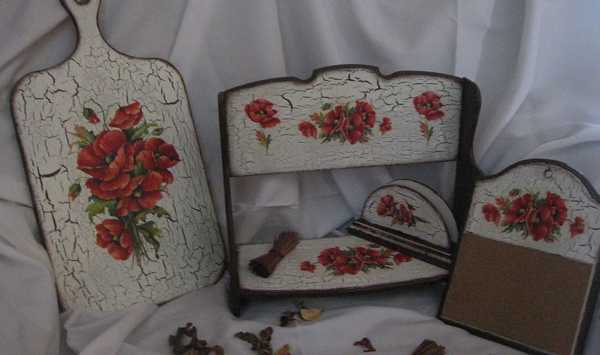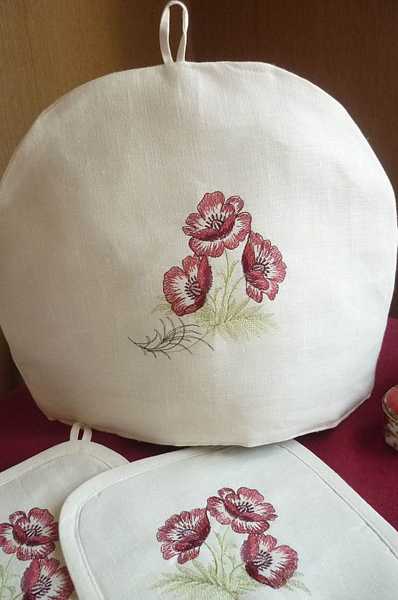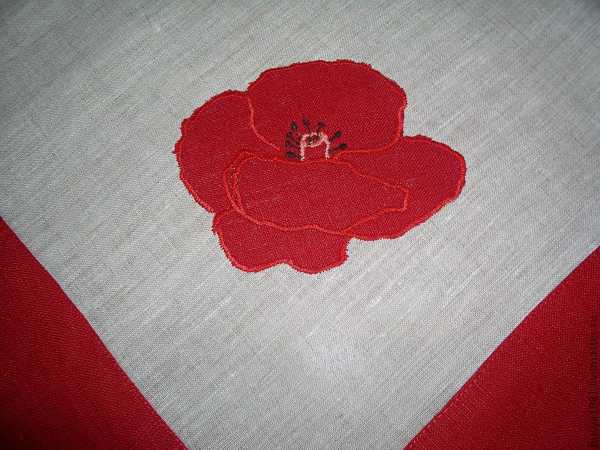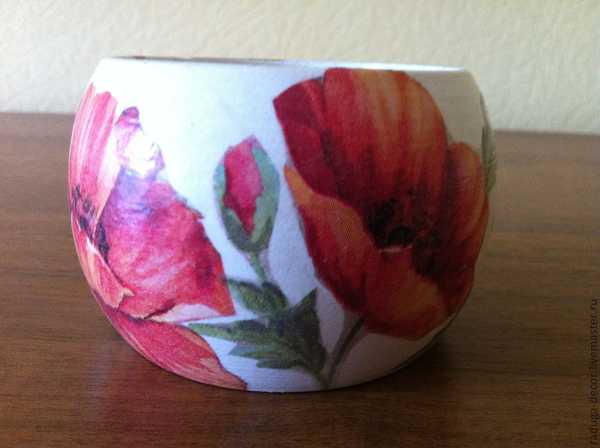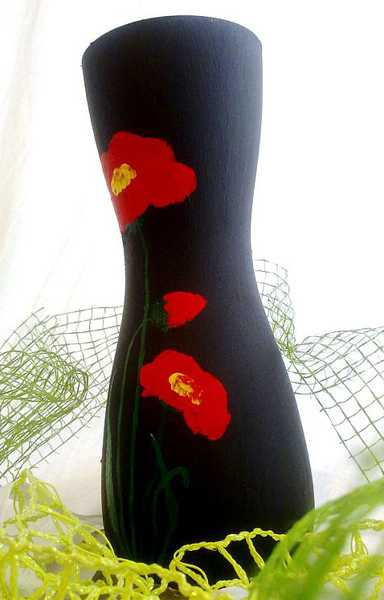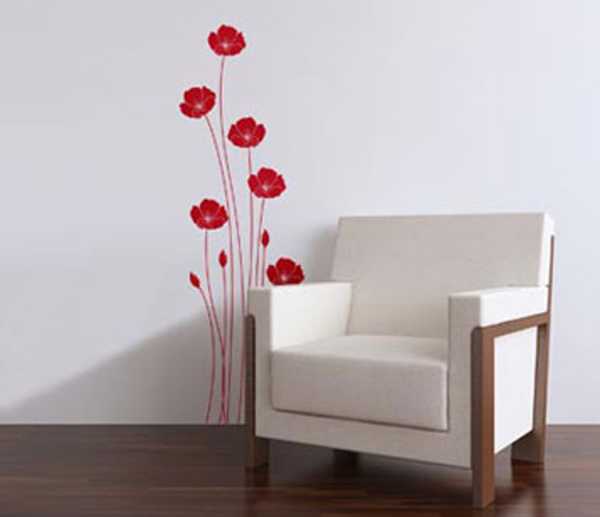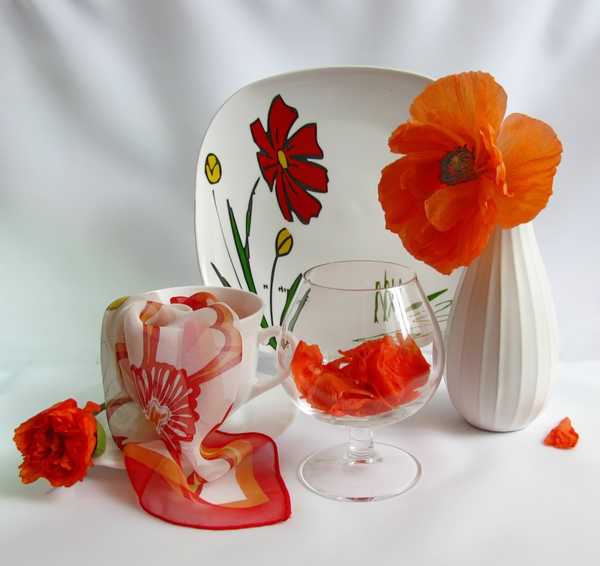 Creative Easter ideas offer many quick and easy techniques for spring eggs decoration. Instead of dyeing eggs, try decoupage turning Easter...
and enjoy free articles sent to your inbox