White Tableware with Red Poppies, Floral Designs to Jazz up Table Decoration

Red Color Accent

Room Colors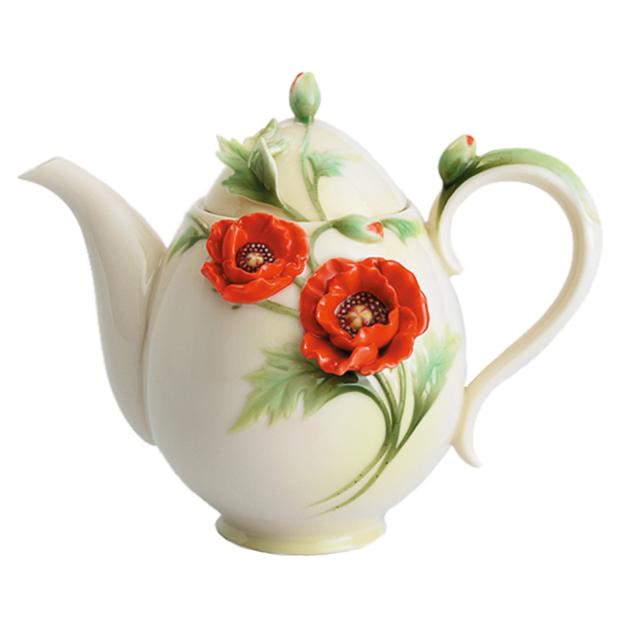 Handmade tableware, tea pot with red poppies
floral designs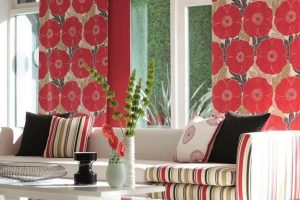 Bright red colors are fantastic for small decorative accessories, accent wall designs or dinnerware sets. Red color makes modern tableware look festive and exciting, perfect for special occasions and holiday decor. Red poppy flowers are fabulous patterns that bring spring into dining rooms. The beautiful flowers are meaningful decorations for Remembrance Day tables, and they can add vibrant colors to Thanksgiving decorating or Christmas decor. Perfect for holiday tables, red poppies are attractive and romantic decoration patterns that are suitable for everyday dining also. Retro or modern dinnerware with the floral designs in the green-black-red or white-red color combinations creates a welcoming, bold, and cheerful dining room atmosphere.
Warm red colors are perfect for fall decorating, and floral designs jazz up the plates and cups like nothing else. Red poppies create gorgeous tablescapes with all other flowers. You can mix floral designs and enhance your fall table decoration and arrange different settings for other seasons and every occasion. Red and white, mixed with blue, yellow, orange, pink and purple colors are beautiful blends. Floral designs fill the dining room with a romantic mood and give a unique character to your table setting.
Red and white tableware with poppies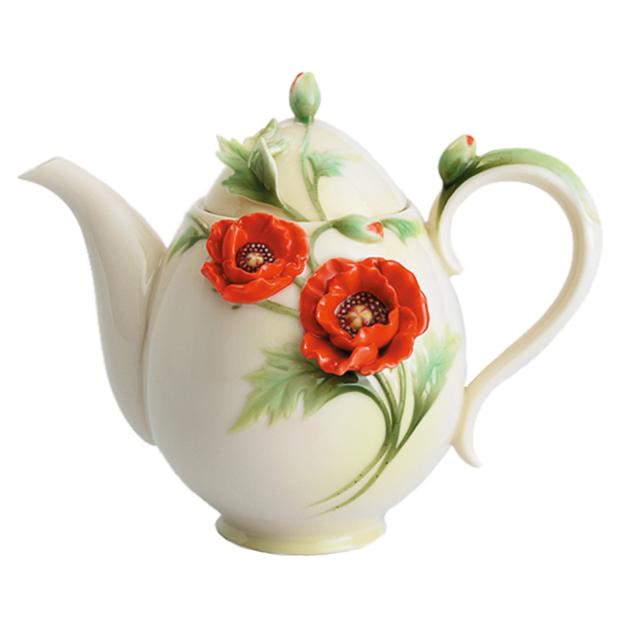 The red color is perfect for accentuating interior decorating and table decoration. Red color visually increases the size of the object, adding drama to the room. Reds make food look delicious and warm. Red plates make people eat a lot, so white tableware with red poppies are an ideal combination.
Showy dinnerware with red poppy flower designs
Beautiful ways to add poppy flowers to dining room decorating
Red color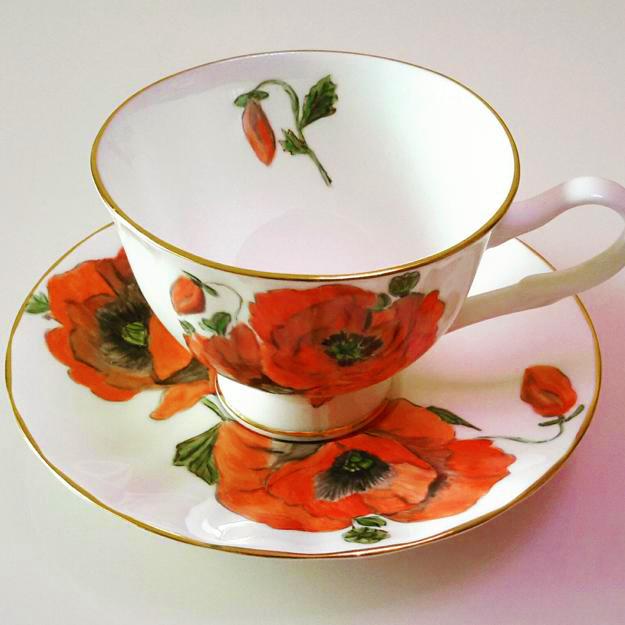 If you like red flowers, you can use wall paintings, prints, decorative vases and tablecloth with embroidery designs to add to modern dinnerware with red floral patterns. Poppy flowers are one of the options to make your table decoration look spectacular and bold.
Wheat heads and red flowers, table centerpiece ideas
Red and white dinnerware with floral patterns
Red and white dinnerware sets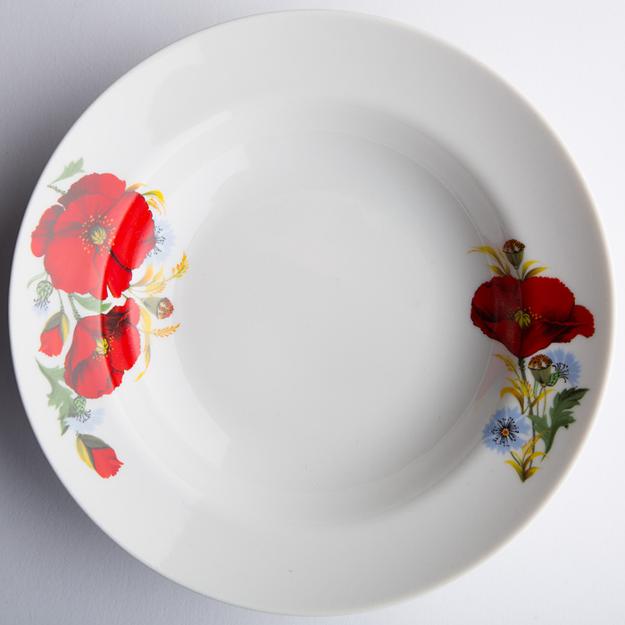 Red and white dinnerware sets lift the spirit and energize. Reds affect human desires to move forward, to seek and find. It is great to know that red and white dinnerware and home decorations give courage and improve communication. Floral tableware helps fight the anxiety and improves mood, adding gorgeous designs to bright, relaxing, and welcoming tables.
Beautiful flower arrangements with red poppies
Modern ideas for room decorating, red blooms on walls
Bright red dinnerware sets stimulate energy and help increase leadership qualities while white create a fresh impression. Solid red dinnerware, red geometric, striped or floral patterns create a positive effect on people, and white increase the excitement. Modern tableware sets with bright red floral patterns help fight apathy, depression, and fears. White is the ideal for food presentation and brightening up the table setting.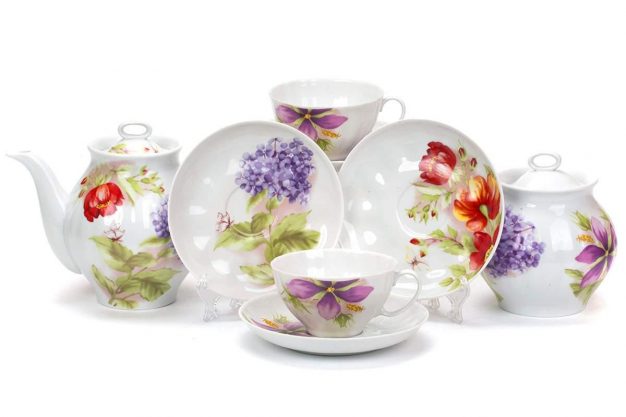 Poppy flower designs
22 modern ideas adding poppy flower patterns to home decorating
Red flower painting with crystals
Flowers add a romantic vibe to retro and modern tableware. Floral patterns enhance dining tables and room decorating with beautiful details. Not easy to find, white dinnerware sets with red poppy flowers make exclusive and chic decorations. Trendy and beautiful, inspired by red poppy flowers, the green-black-red, white-blue-red, and white-red decoration patterns remind of spring, but look pleasant and fresh with fall decorating also.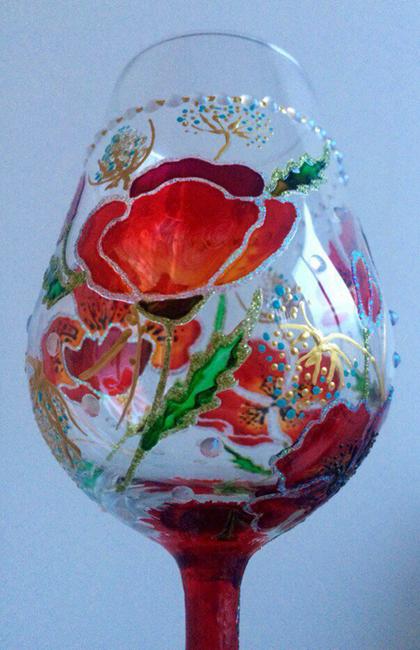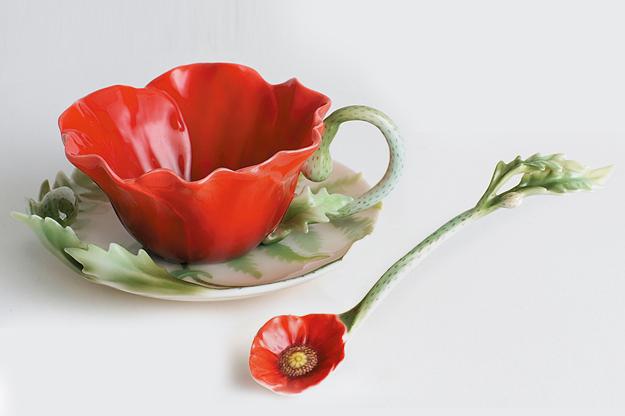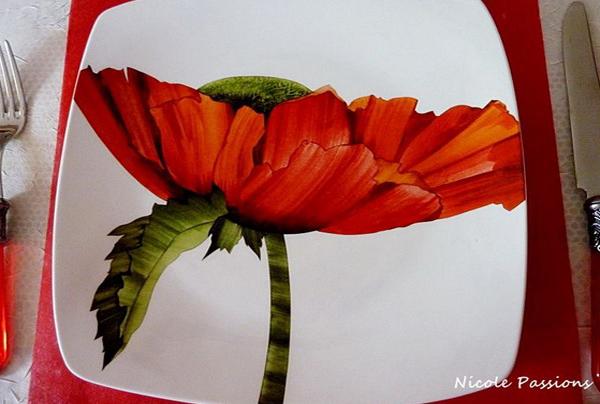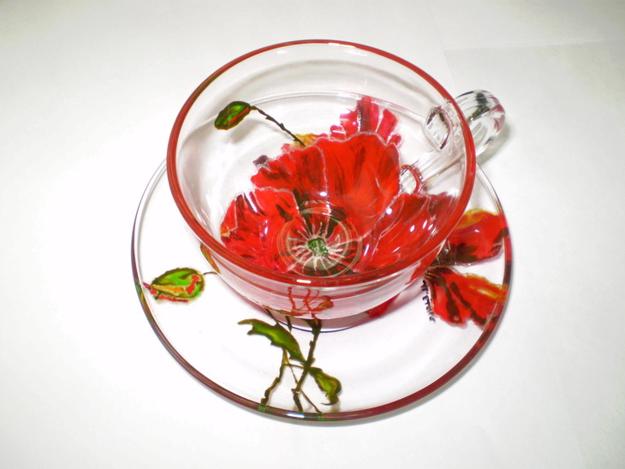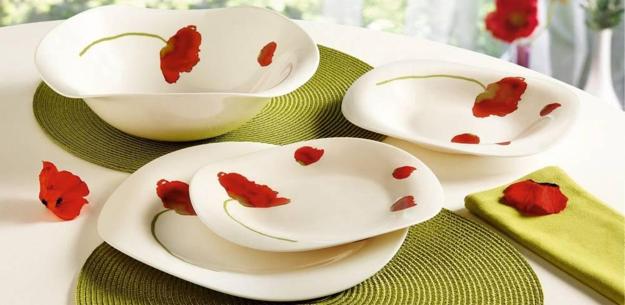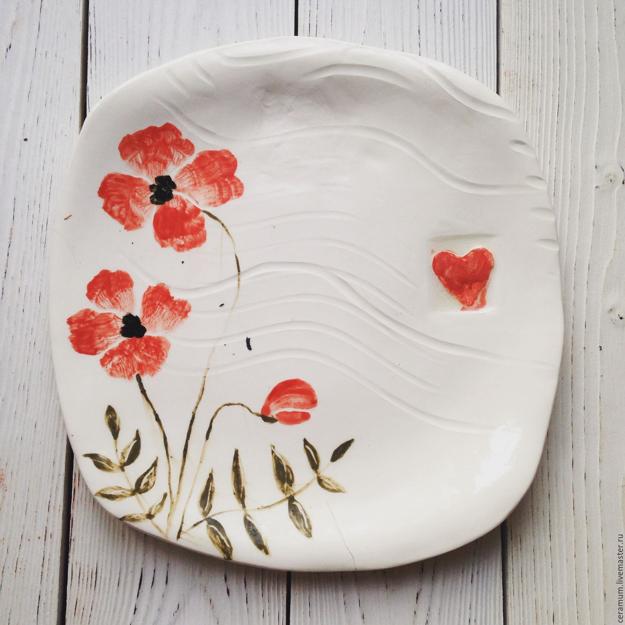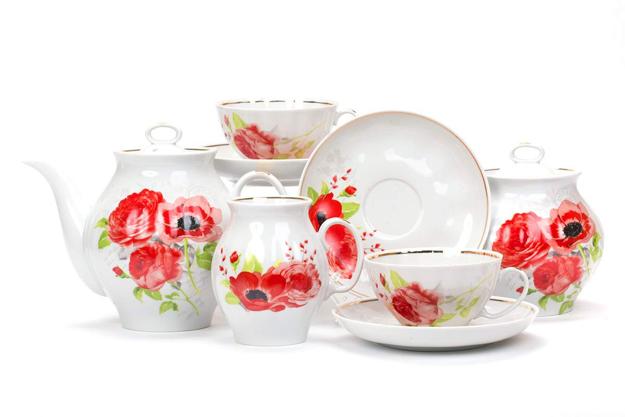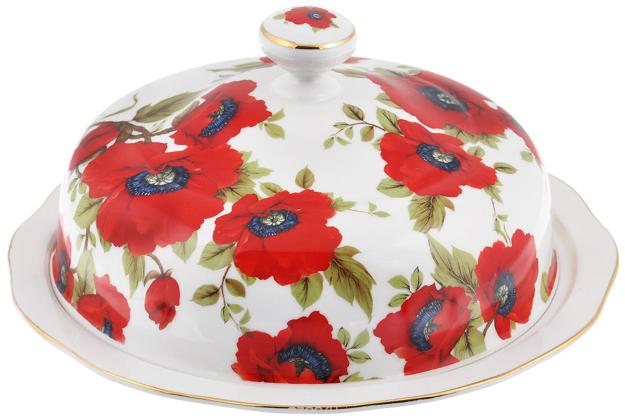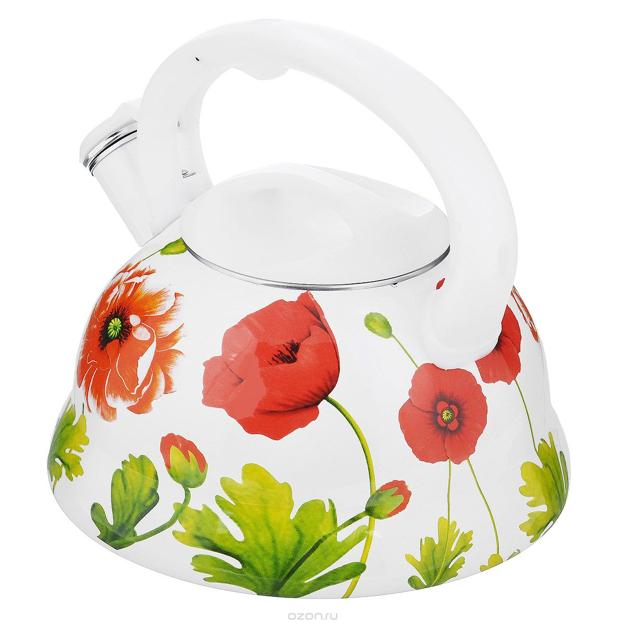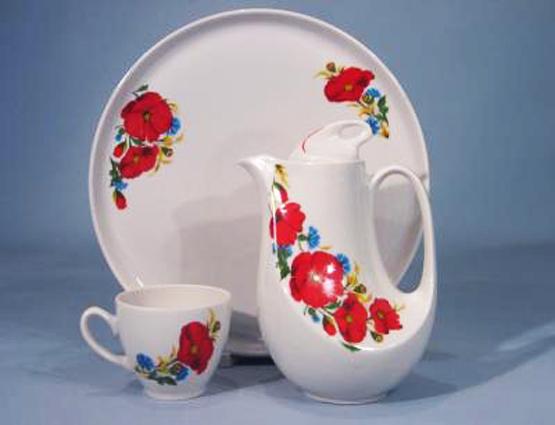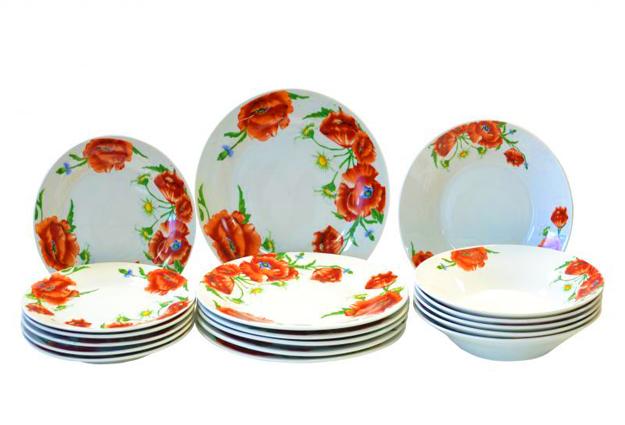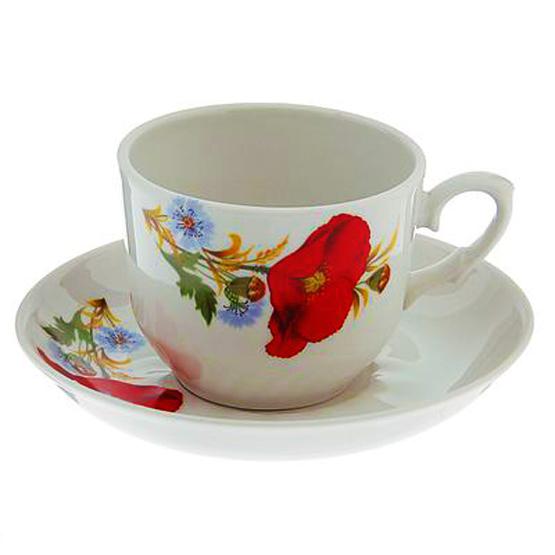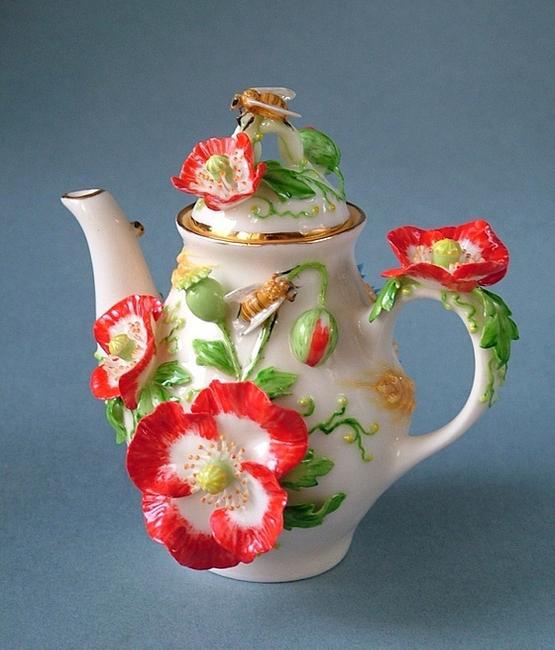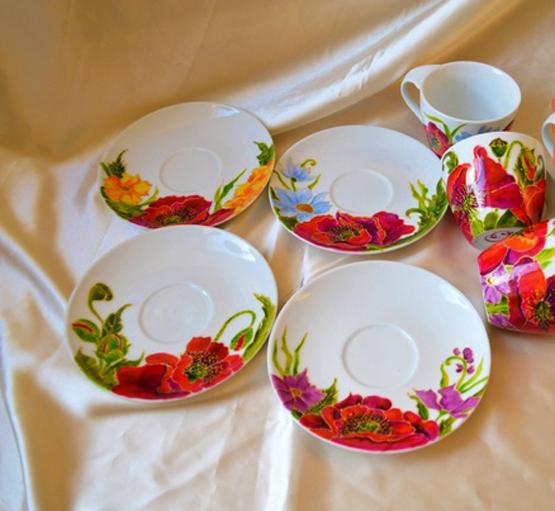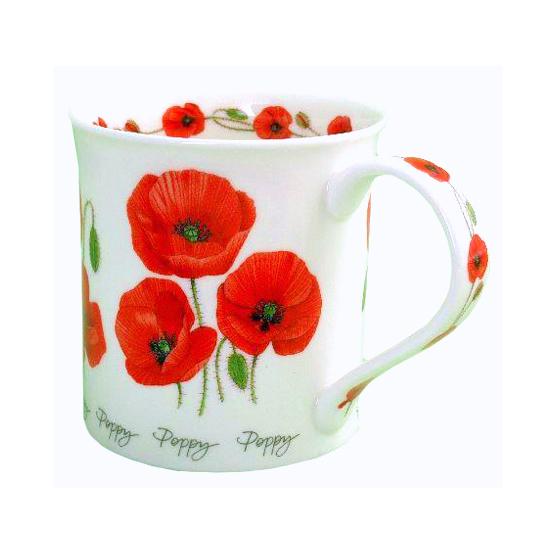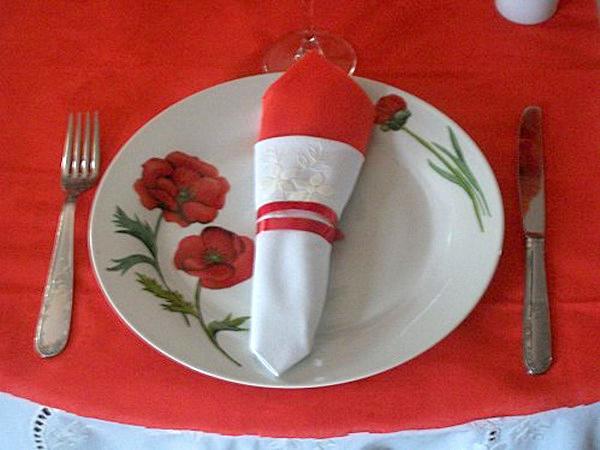 More from decorating with flowers

Fabulous designs take modern food decoration ideas to the next level blending innovative concepts with traditions and exploring new ways to...
and enjoy free articles sent to your inbox