Red and White Dinnerware with Floral Pattern

Red Color Accent

Room Colors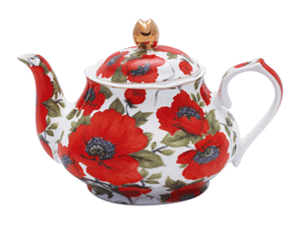 Beautiful green-black-red and white teapot with floral pattern
feng shui color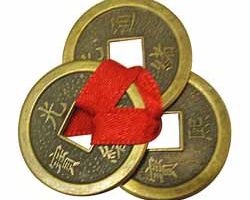 Retro dinnerware with a floral pattern looks beautiful and very stylish. Red flowers on green, black or white dinnerware look exciting, attractively decorating dining tables, creating a festive feel, improving mood, energizing and stimulating appetite. Inspired by the beauty of red poppy flowers, the red-white-green-black color palette, and floral patterns are the latest trends in decorating. Floral dinnerware sets create gorgeous dining table settings.
Red colors are very active, warm and powerful. Red dinnerware with white or green-black-red patterns, red-n-black floral patterns on white dinnerware is perfect for adding beautiful flower accents, retro motifs, and dynamic geometric designs to dining tables. Red and white dinnerware is ideal for bringing modern patterns into kitchens and dining room decorating.
Red dinnerware sets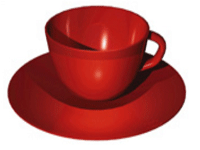 Red colors, bright or deep red dinnerware sets, table decoration and patterns on decor items are stimulating and associated with life, action, and healthy blood. Red dinnerware sets feel warm, inviting and seducing.
People, who choose to use solid red dinnerware sets or green-red, black-red and red-white dinnerware sets are usually energetic and optimistic, psychologists say.
Red dinnerware patterns, red floral motifs or geometric decoration patterns on wallpapers, home fabrics or room decor accessories create a welcoming, stimulating, cheerful dining room decorating.
Modern floral decor ideas, red poppies for wall decorating
Fall trends, interior decorating color schemes and decorating with flowers
White dinnerware sets with red floral patterns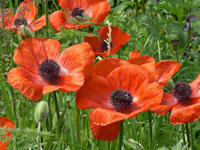 Psychologists say that green-black-red and white dinnerware sets bring cheerful, well-balanced and harmonious color palette into homes.
Inspired by red poppy flowers, the red dinnerware sets stimulate the nervous system.
It is believed that red dinnerware and white tableware with red accents help improve blood circulation, treat low blood pressure, and anemia.
Red and white dinnerware to Feng Shui home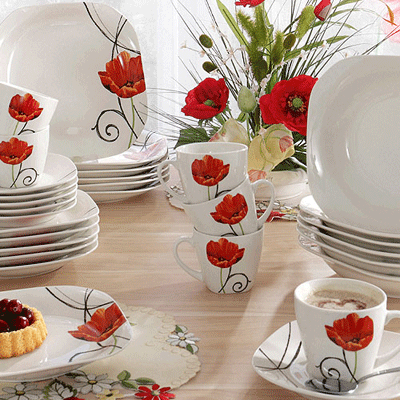 Poppy flowers are ancient Chinese symbols of the sun and joy. These red flowers attract everything desired. According to ancient Chinese Feng Shui decorating tips, the green-black-red and white dinnerware, small decor accessories and clothing in these colors improve digestion and health.
Feng Shui home and dining room decorating
Feng Shui home colors and Chinese symbols
Matching interior design colors
Red clothes, tablecloth, and napkins, white with red dinnerware sets help fight colds and lift your spirit. Everyday dinnerware with bright red floral patterns or geometric prints is an excellent choice for winter decorating. Red colors help the body to stay warm and strengthen the immune system.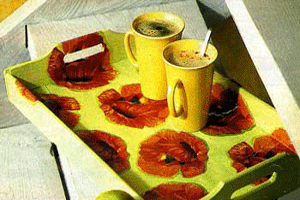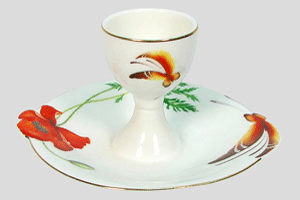 Color psychologists warn that lots of red colors are too stimulating for human eyes. The combination of red and other colors is the best combination. The less is more. A dining room or kitchen wall decorating in red colors, furniture upholstery, curtains, tablecloth, napkins in red colors, cooking utensils, and red dinnerware offer fabulous choices for bringing reds into homes.
Kitchen decorating to dress up the fridge
Tender rose petal decoration for gourmet recipes
Modern dinnerware trends and contemporary table setting ideas
Also, according to ancient Chinese Feng Shui home decorating principles, lots of bright red color can create negative effects in the house. Solid red dinnerware sets are not the best choices also. Reds are too exciting for people with high blood pressure or bleeding problems.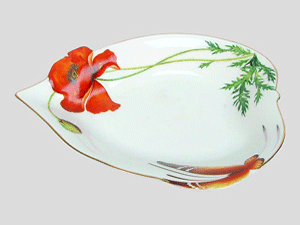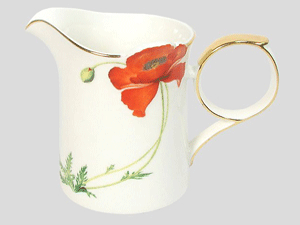 The exciting bright red color is perfect for festive and bright dining room decorating, but everyday dinnerware sets in red color are not good for hot-tempered and prone to aggression people.
Green color for home decorating
Egg shell and flower ideas for eco-friendly Easter decorating
Teapots with red poppy flowers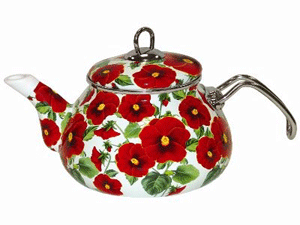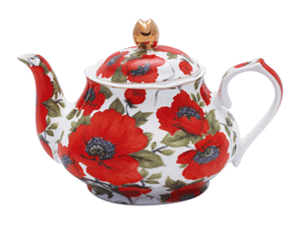 White dinnerware in retro style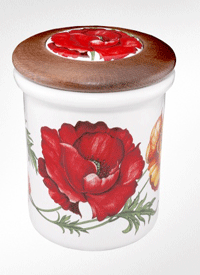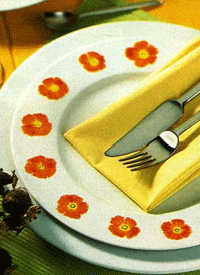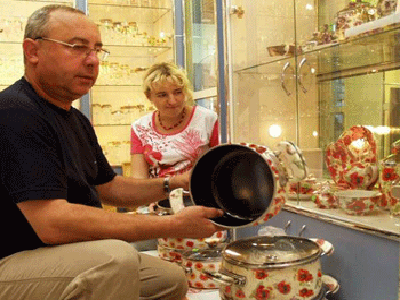 More from decoration patterns

Throw pillows in various colors, designs, and patterns are one of the easiest ways to refresh your room design and inject...
and enjoy free articles sent to your inbox