75 Infinity Pools, No Boundary Swimming Spaces with Great Views
Decorating Ideas

Outdoor Living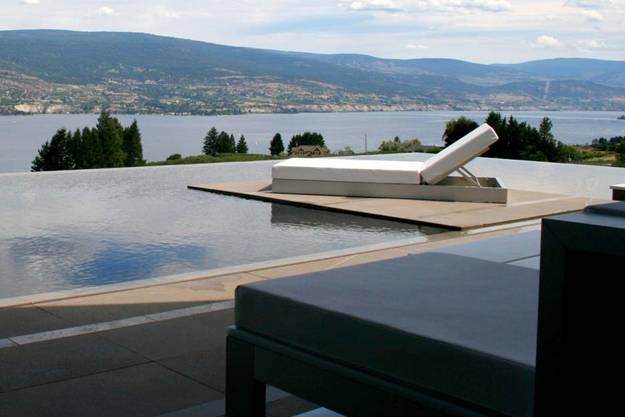 Contemporary design, infinity swimming pool and stone patio ideas
water features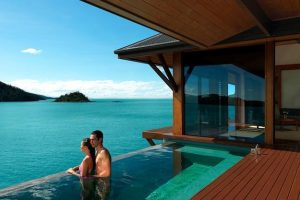 Contemporary design ideas and new technology create spectacular infinity pools that transform outdoor swimming spaces and add impressive centerpieces to modern properties. Infinity pools are about freedom, spectacular panoramic views and no boundary swimming spaces. Infinity pools add drama to landscaping ideas and create a unique atmosphere. Infinity pools offer the beauty, exclusiveness, aesthetic pleasure and ultimate relaxation that other types of pools cannot provide.
Infinity pools are designed in the most unique way, blending fascinating contemporary design ideas with advanced technology. Infinity pools with the most breathtaking backdrops in the world are amazing, surprising and elegant water features. Lushome collection demonstrates how these swimming pools and breathtaking views change outdoor living spaces.
Infinity pools feature contemporary design with no edges or walls seen on the waterfall edge. As the water spills over a ledge down into a catch basin, these swimming pools provide gorgeous and unobstructed views of the surroundings, stretching the swimming spaces to the horizon. The contemporary design results in eye catching, beautiful and spectacular pools that blend seamlessly into the captivating views beyond.
50 spectacular contemporary swimming pools stretching outdoor living spaces to infinity
Infinity pools and contemporary design ideas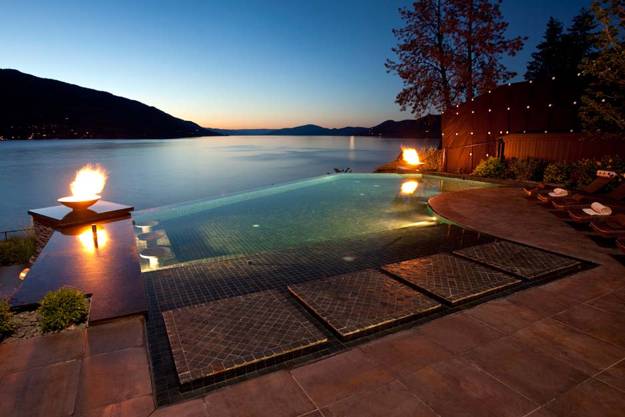 Infinity pools are fantastic water features that catch the attention of travelers and wealthy homeowners all over the world. People add infinity pools to their homes and hotels swimming spaces to bring chic and style into their life. Unique appearance, contemporary design vibe, customization and flexibility of landscaping ideas are the most obvious reasons to like  infinity pools.
Contemporary design ideas and advanced technology used for building infinity pools allow to choose the most extravagant, interesting and unique designs and materials, adding an exotic feel and chic style to yard landscaping. An infinity pool is s beautiful ways to create outdoor living spaces of your dreams.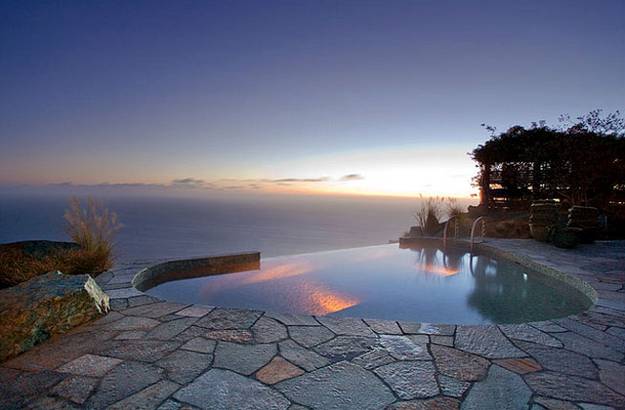 Decorative infinity pools look very charming and contemporary. Infinity swimming pools create fantastic no boundary swimming spaces that visually connect landscaping with spectacular surroundings. One of the latest trends in contemporary design creates infinity pools with breathtaking unhindered view of what lies beyond the pool.
Luxury interior design ideas enhance by infinity swimming polls
Backyard swimming pools and small ponds, beautiful backyard ideas
The contemporary design ideas and new technology allow to build an infinity swimming pool at almost any location, but having a panoramic sea view, breathtaking mountains, sloping hills with lush vegetation or beautiful garden beyond the property create especially dramatic and beautiful infinity pool design.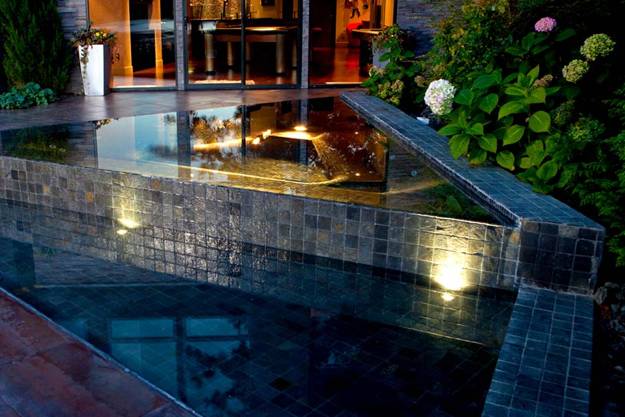 Vanishing edge swimming pools are spectacular. These water features add luxury to yard landscaping and increase the property values. These contemporary swimming pools and decorative infinity ponds are built in a way so that the edge of the water blends into the horizon, visually stretching your property and enhance outdoor living spaces by creating pleasant and surprising optical illusions.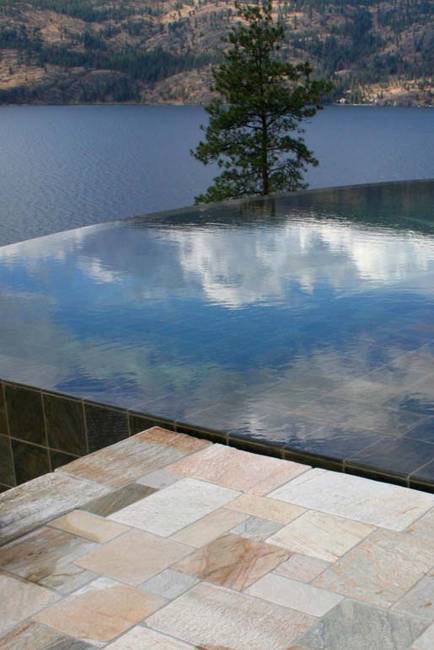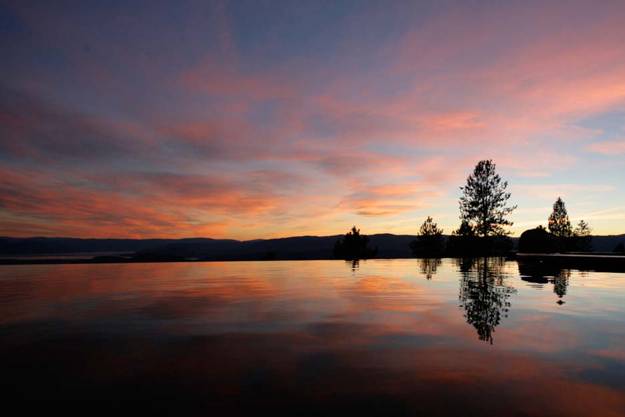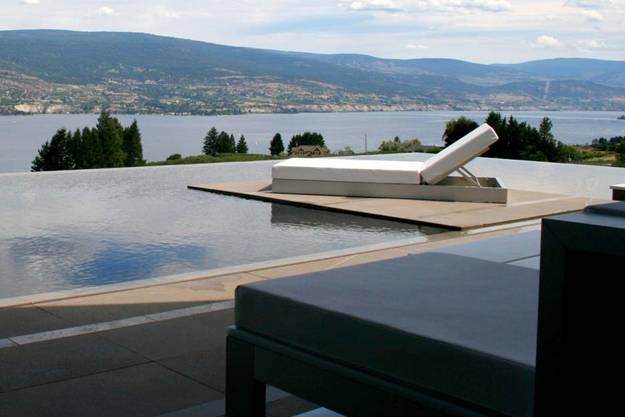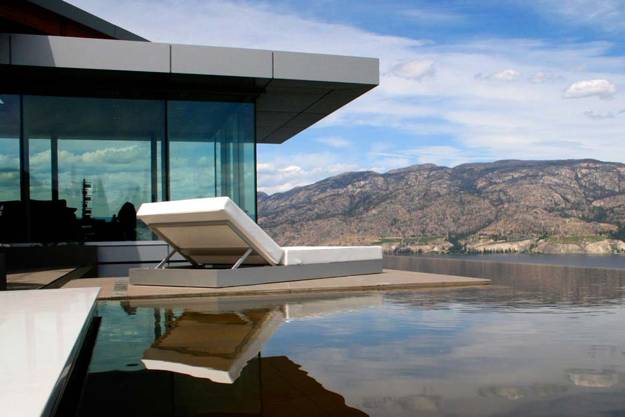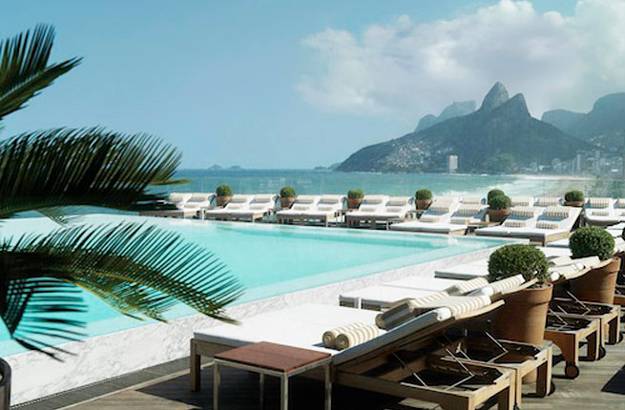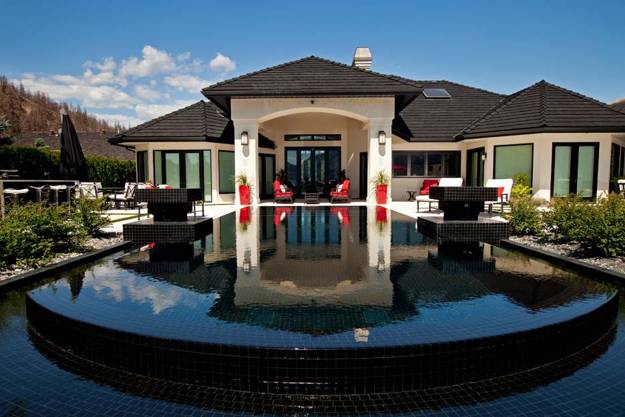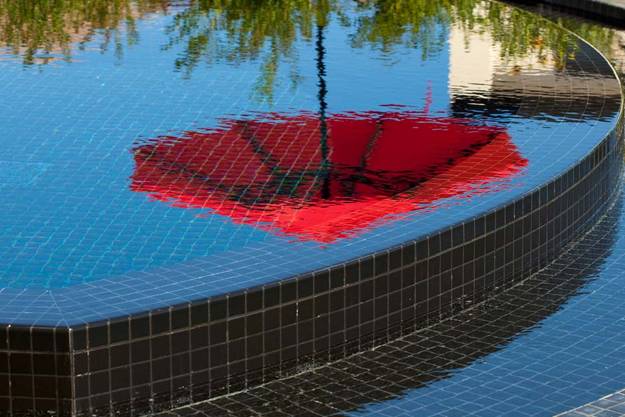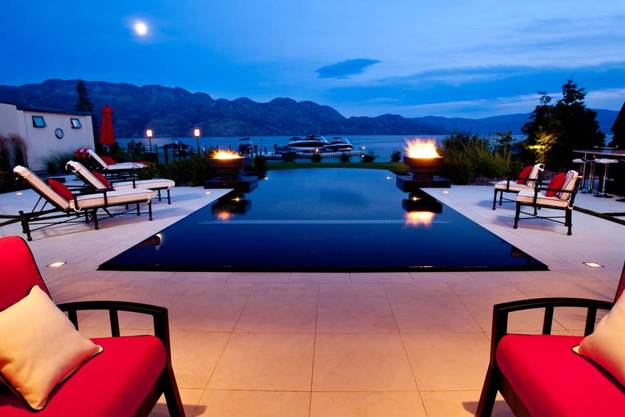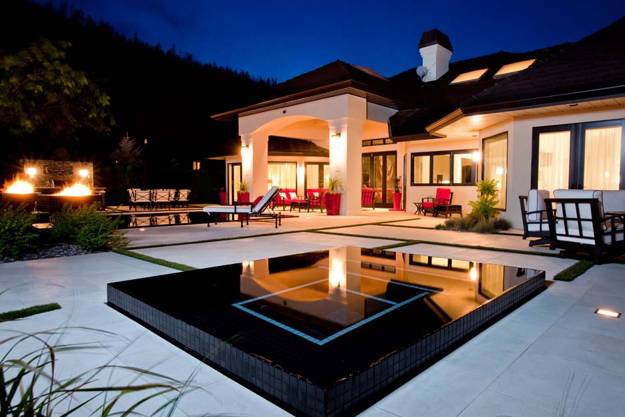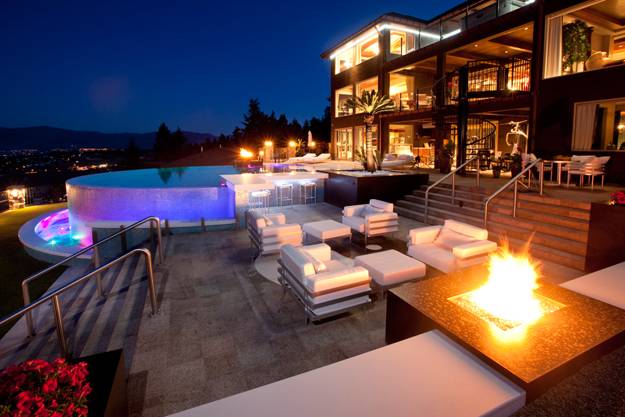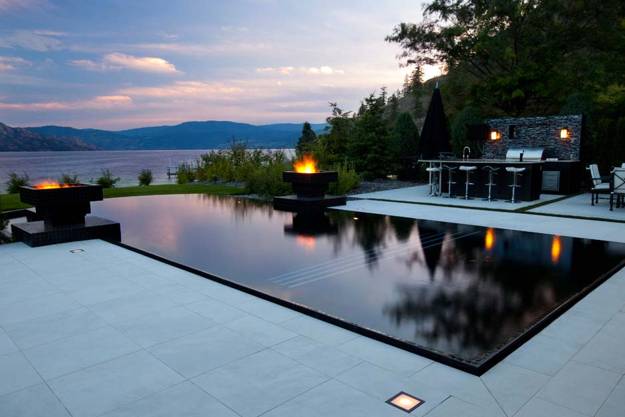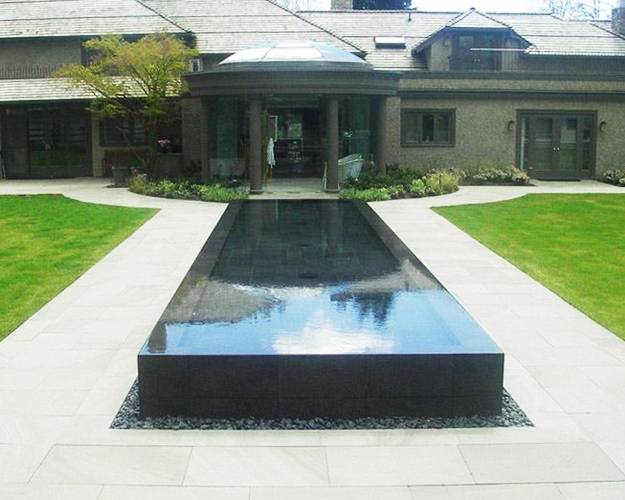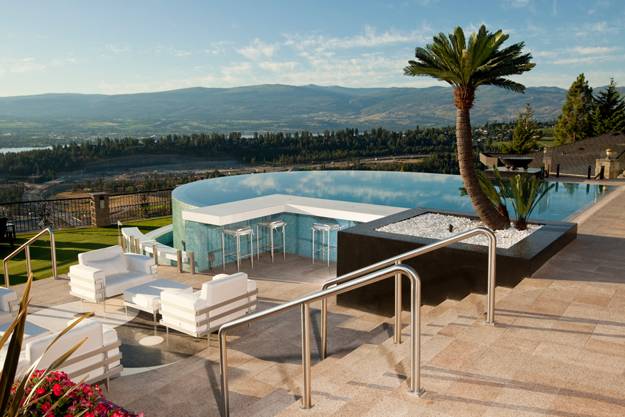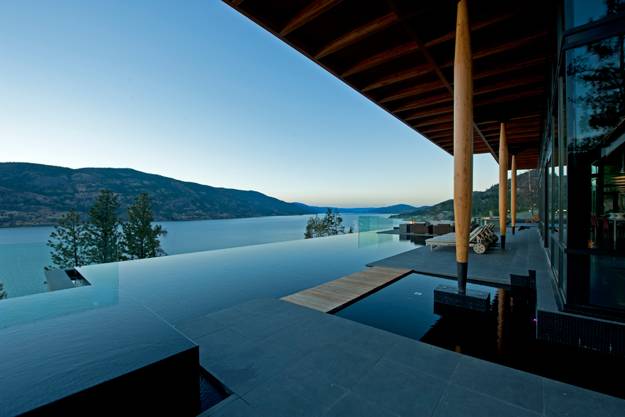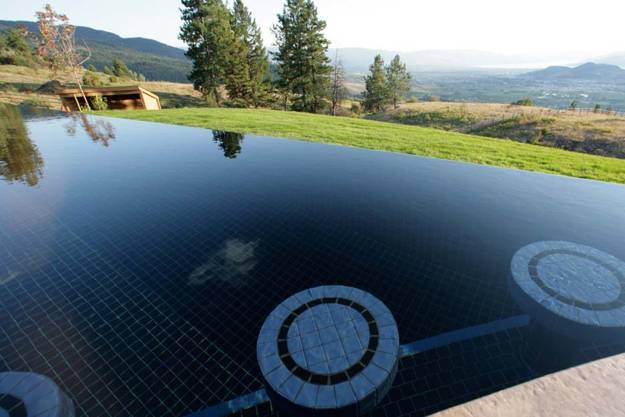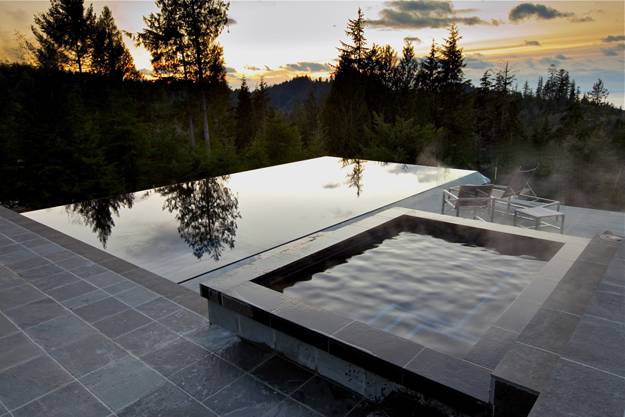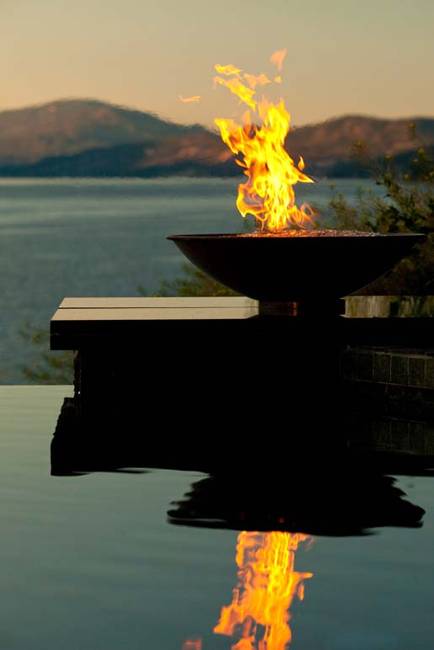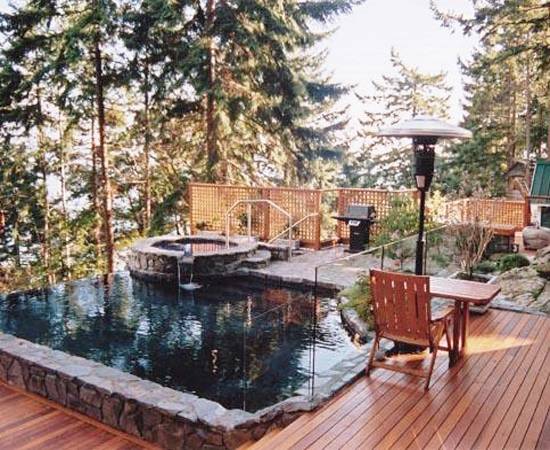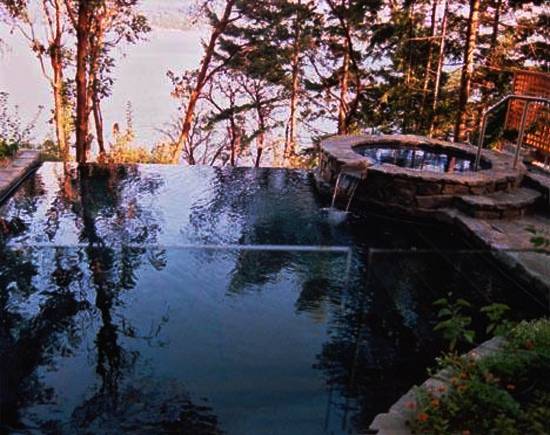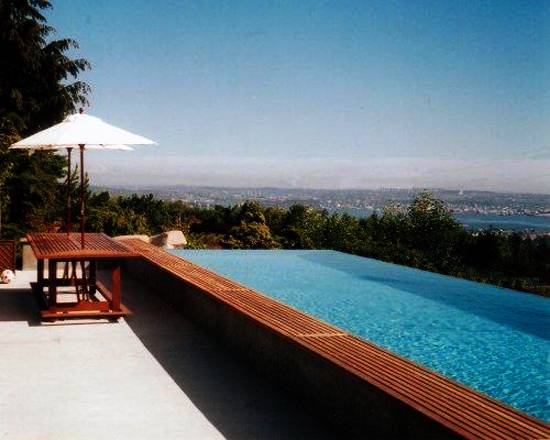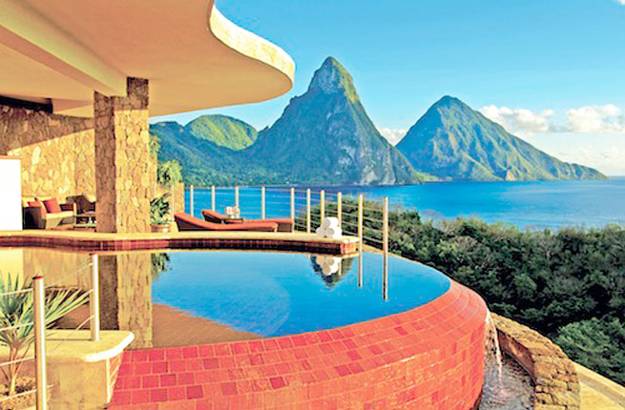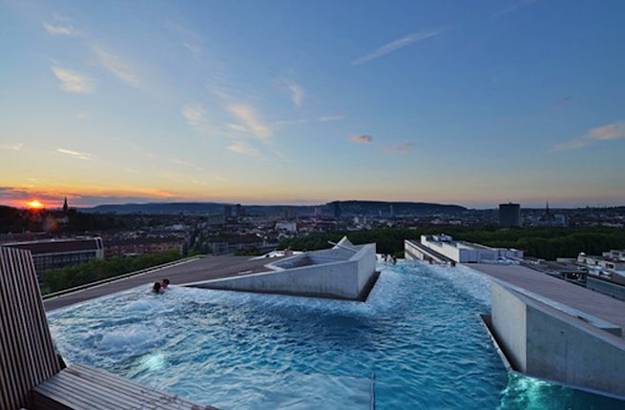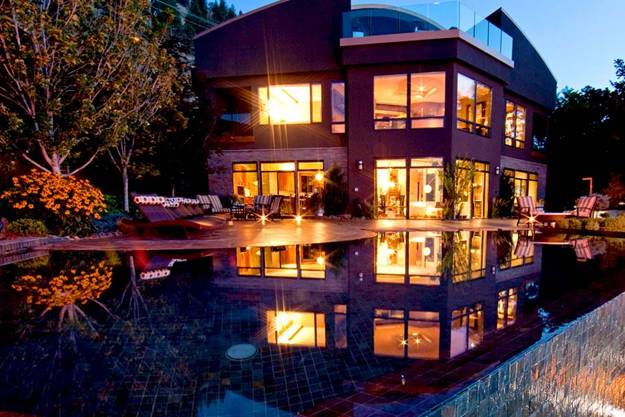 More from backyard designs

Outdoor rooms with fireplaces are a beautiful trend in creating comfortable outdoor living spaces that stretch home interiors, make houses feel...
and enjoy free articles sent to your inbox