Impressive Art Deco Style, Modern Bathroom Design Trends

Bathroom Ideas

Furniture Accessories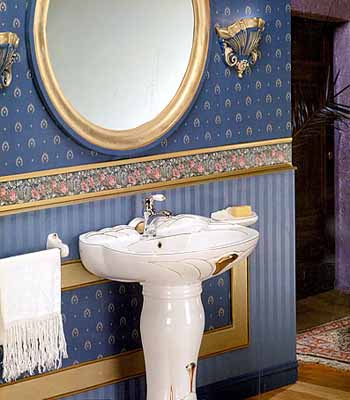 Large round mirror, golden-blue bathroom colors, modern bathrooms design in art deco style
bathroom faucets and fixtures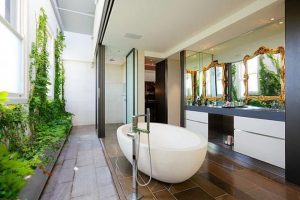 Art deco is one modern bathroom design trends which is about impressive decorating ideas, exciting textures and luxury. Art deco interior design style brings geometric patterns, expensive materials, brave color combinations, artistic forms and creative bathroom design ideas into modern homes.
Modern bathroom designs in art deco style are about beautiful displays of exclusive, unique items and interior decorating ideas that create striking compositions. Fabrics, glass, copper, ceramics, wrought iron items, exotic wood, gold, marble and leather are combined for stunning modern bathroom designs in art deco style. (Bathroom sinks and mirror frames, made of stone)
Solid wood furniture and home fountains, bathroom fixtures with nickel and chrome finishes, glamorous crystals and art works, classic and ethnic interior design styles elements, bright contrasts and dynamic patterns are blended in beautiful and modern bathroom design in art deco style.
Modern bathroom design trends
Modern bathrooms design, antique bathroom
Top 10 modern bathroom trends
Luxurious bathroom decor
Art deco interior design style, modern bathrooms designs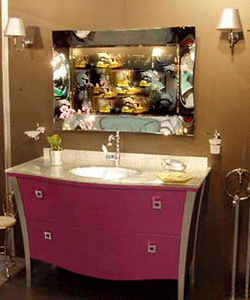 Modern bathroom design, art deco interior design style, pink cabinet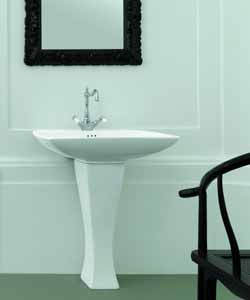 Modern bathrooms designs in art decor style are associated with art and creative design ideas. Art deco interior design style is about being beautiful and ornamental.
Crispy white and black contrasts, ceramic and shiny metal fixtures, large mirrors and mirrored surfaces, bright light and bold colors make modern bathrooms designs in art decor style interesting and attractive.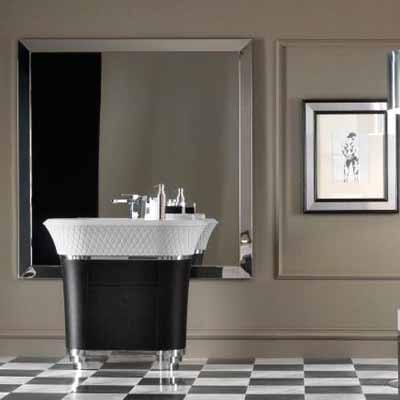 Eco wall tile designs for modern life and style
Metal tiles modern curve
Unique tiles, high quality designs, expensive frames, exotic materials and ethnic motifs are combined for creating elegant color combinations, pleasant soft shapes and beautiful modern bathrooms designs.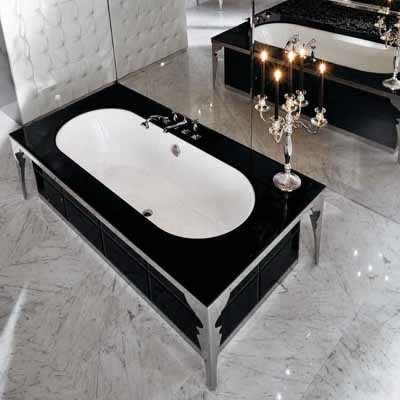 Modernism, cubism, constructivism and ethnic interior design styles come together, offering unique modern bathrooms designs for those who appreciate contemporary art and creative design.
Shower art design for a lonely sole
Unusual sinks for stylish bathroom design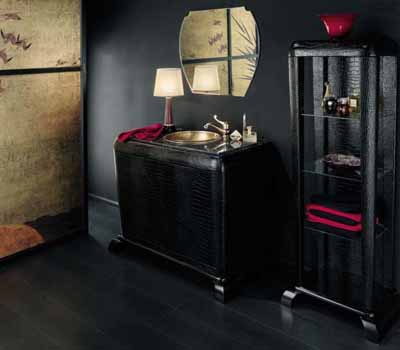 Furniture and decor accessories, made of maple, red wood, bamboo and other exotic wood are important elements of modern bathrooms designs in art deco style, that bring unique flavors of ethnic interior design styles into contemporary homes.
White and black are favorite colors for art decor interior style. Classic red, silver and golden color accents create drama, adding glamorous shine and dynamic contrasts to bathroom design ideas.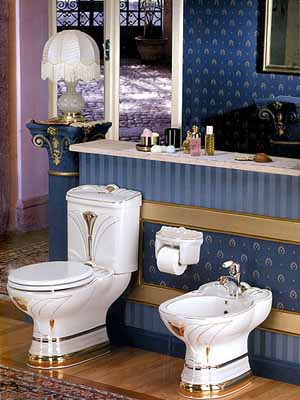 Modern bathroom designs, fixtures a la mode statement
Exceptional wall tiles, bathroom decorating
Stylish pink, turquoise, chocolate, blue and red wine colors create chic bathroom decor with glass surfaces and shiny finishes.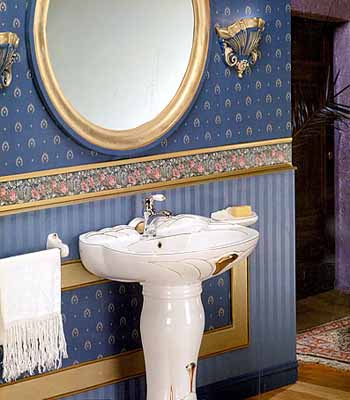 Luxurious gold, bone and precious stones inlay work add fantastic details to impressive and unique bathrooms designs.
Bathroom design in art deco style is a way to follow your fantasies and show excellent taste and the sense of style.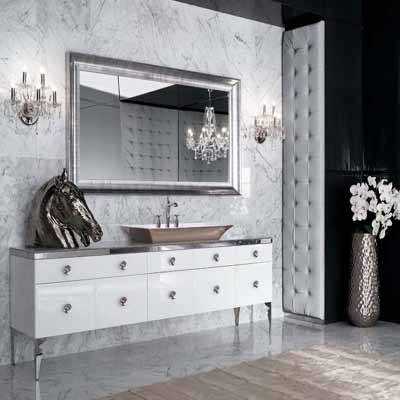 More from interior design styles

Modern house design in Japanese style celebrates the functionality and elegance of minimalism. Airy, bright rooms look inviting and comfortable. Natural...
and enjoy free articles sent to your inbox