21 Gorgeous Wreaths with Fall Leaves Adding Texture to Home Decorating
Decorating Ideas

Furniture Accessories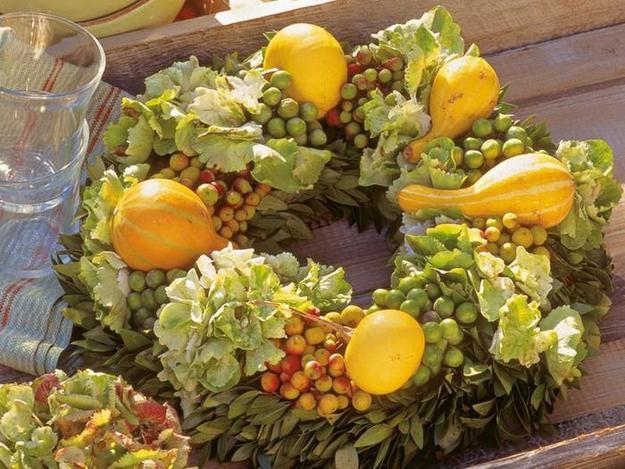 Colorful wreath design with green leaves and small gourds in yellow color
fall colors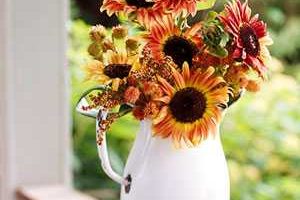 Gorgeous fall wreaths add a touch of the beautiful season to your home decorating, styling and brightening up your entrance, walls, windows and fences. Fall wreaths made with colorful leaves, small gourds, fruits and berries look fabulous, putting you in the mood for the cooler nights and a hot drink with a piece of delicious apple pie.
Handmade wreaths with fall leaves, twigs, gourds, apples and berries are excellent for interior decorating. Consider your own tastes and needs as you select your wreath designs for your rooms, taking into consideration the aesthetic appeal, texture, color combinations, cost and durability of your unique and charming hand-crafted fall decorations.
Fall leaves are the fantastic material that is versatile and eco friendly, perfect for any interior decorating style. Fresh and dried leaves, silk leaves and berries add an amazing texture to your home decor, enhancing the spirit of spectacular seasonal decorating.
Fall wreaths with cleaves, small gourds, fruits and berries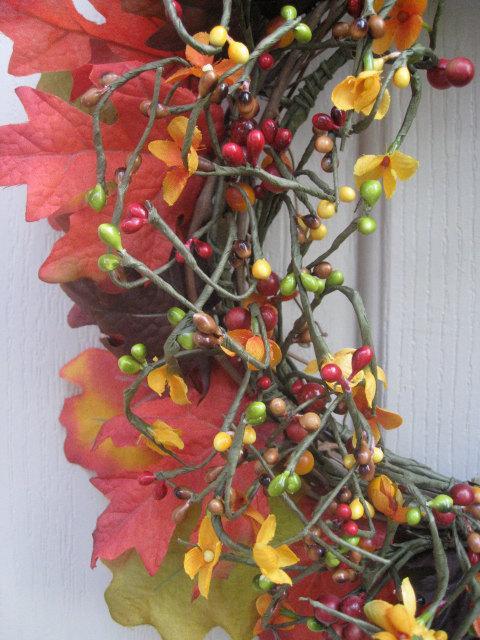 Traditional fall wreaths are one pf popular trends in home decorating. The most beautiful and stylish fall arrangements feature fall leaves, wines, dried flowers, small gourds, fruits and berries in contrasting colors. These colorful wreath designs with fall leaves instant create stunning focal points.
Fall wreath designs with leaves, flowers, vegetables, fruits or berries are perfect for front door decorating. They look very attractive on porches and walls, fences and windows. Small natural wreaths with fall vegetables, fruits or berries can attractively decorate dining rooms. You can make a large fall wreath and hang it horizontally under your dining room chandelier or add unique accents with miniature fall wreath to dining chairs.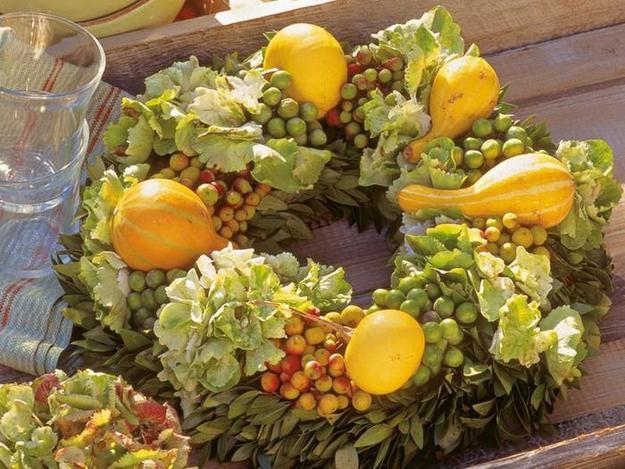 Handmade wreath with fall leaves add contrasts that draw your eye even from the street or sidewalk to your home and emphasize interior decorating highlighting walls and room furniture pieces. Natural fall leaves are wonderful for eco friendly interior decorating, but adding silk flowers, small gourds or dried flower arrangements are a way to cut the time you need to make fall wreath every year. Wreaths and flower arrangements made with fresh fall leaves, vegetables, fruits or berries can not last for years.
22 DIY fall wreaths for your walls, windows and door decorating in autumn
DIY heart wreaths with apples adding bold red accents to fall decorating
The autumn season brings lots of gorgeous natural materials for making original and creative fall wreaths and flower arrangements. Adding dried flowers, vegetables, fruits or berries, ribbons and silk flowers or leaves are a good option to  add bright autumn color contrasts to fall wreaths and keep them look perfect for the entire season.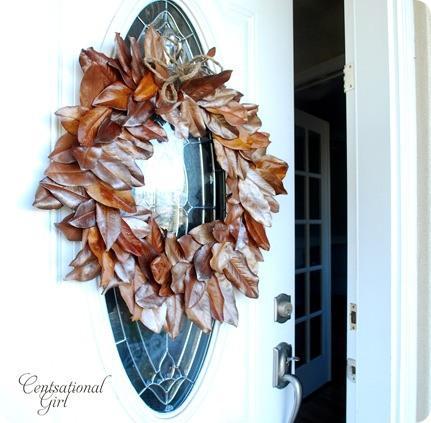 Autumn colored leaves made of silk are wonderful for simple and more elaborate wreath designs and table centerpieces. These colorful fall decorations look natural, and often it is impossible to tell that they are not made up of fresh fall leaves.
22 Handmade door wreaths, recycling ideas for eco friendly Halloween decorating
22 fall crafts, table decorations and centerpieces beautified with acorns
Long lasting, beautiful and more durable than natural fall leaves, silk and felt fabric decorations might be a way to create fall wreaths that will be exposed continuously to the elements.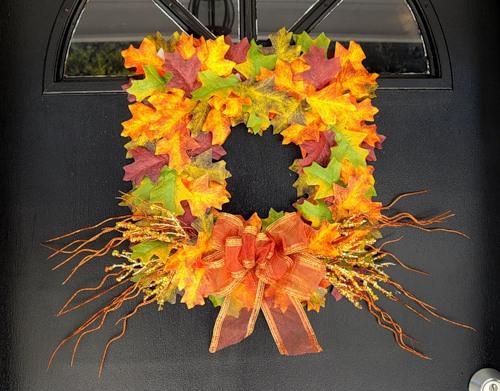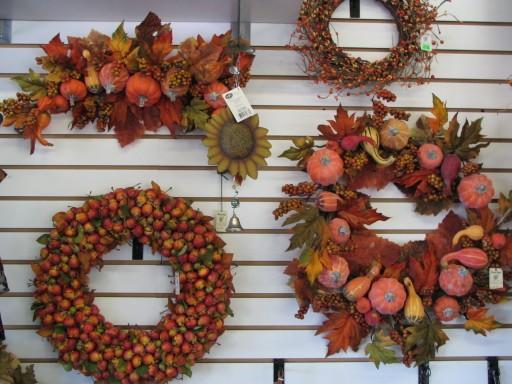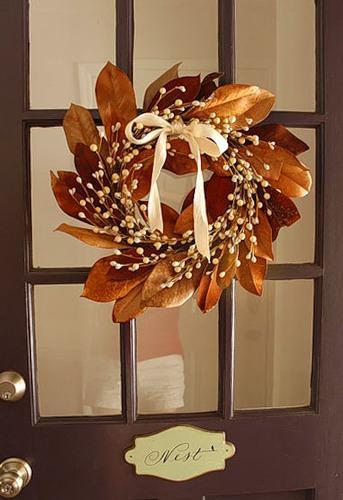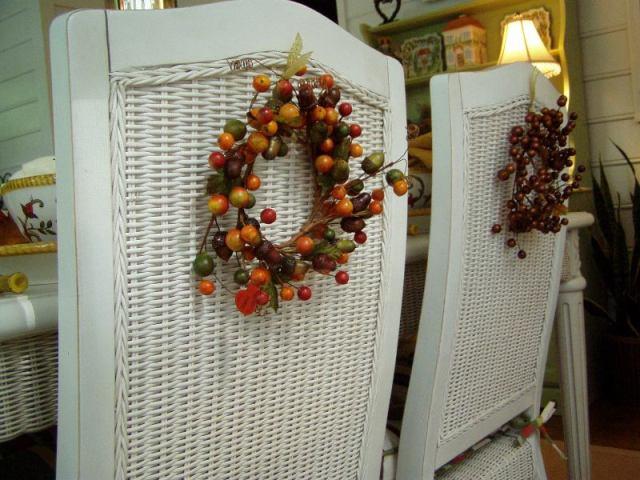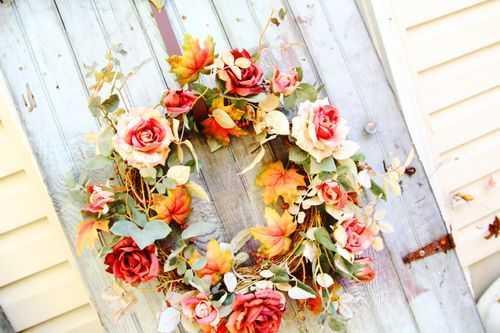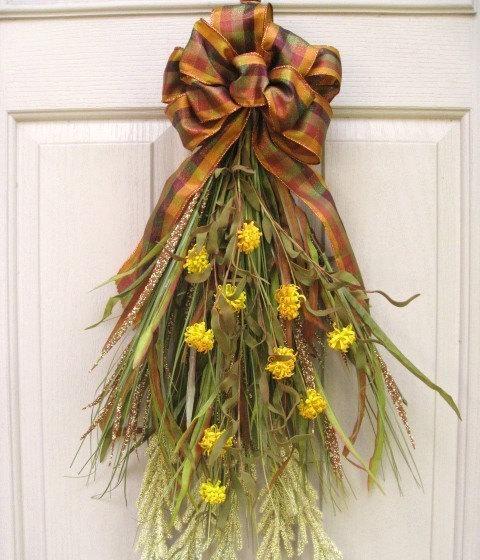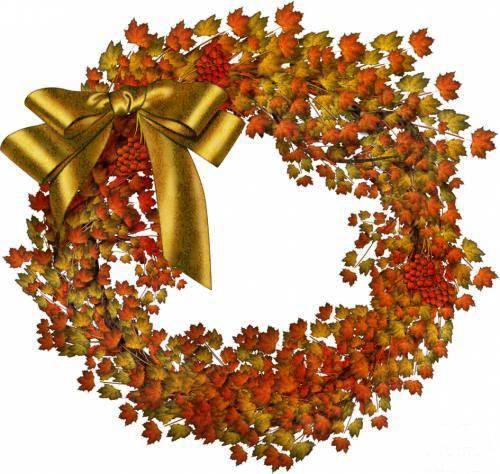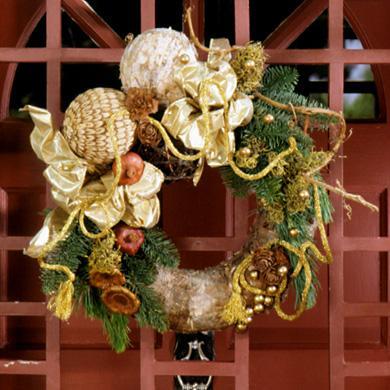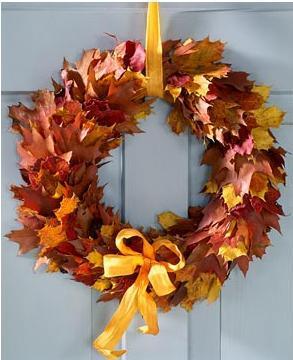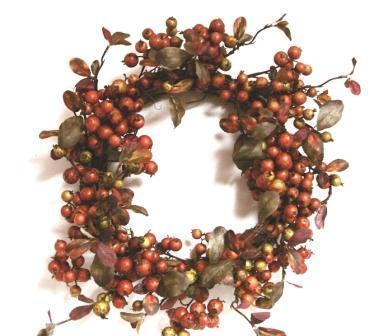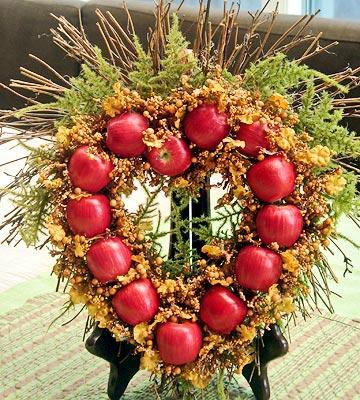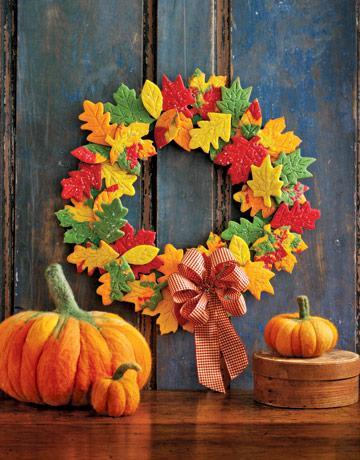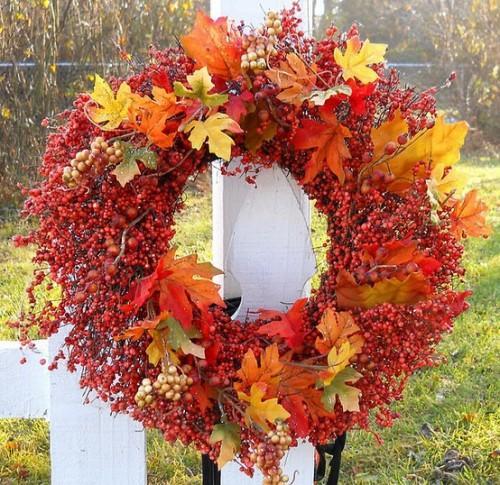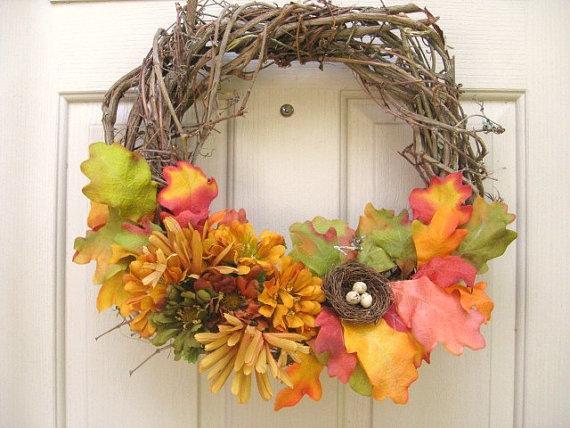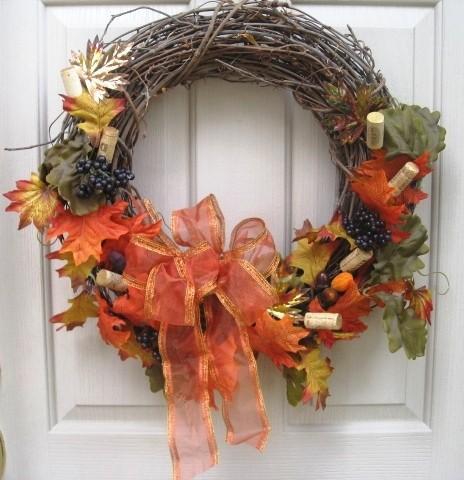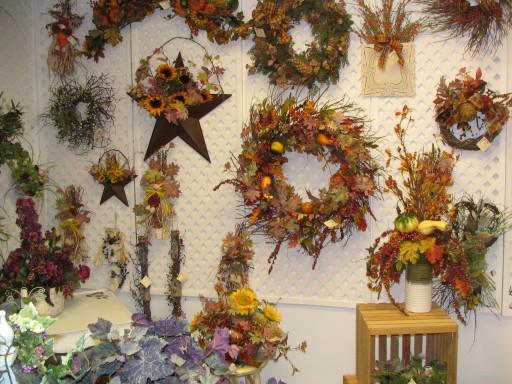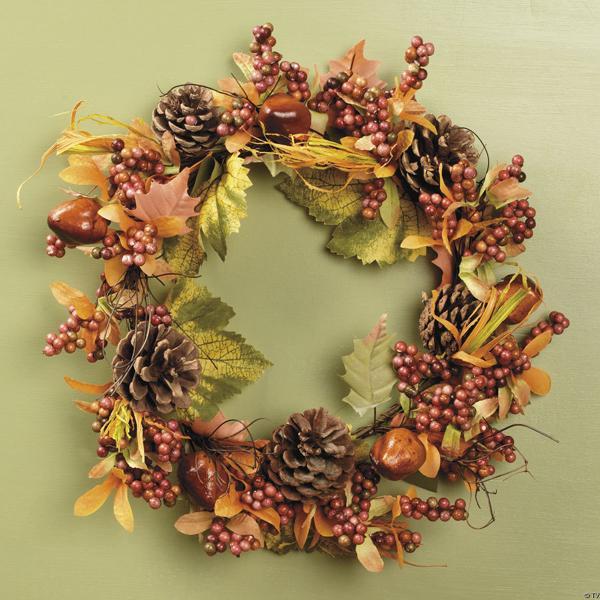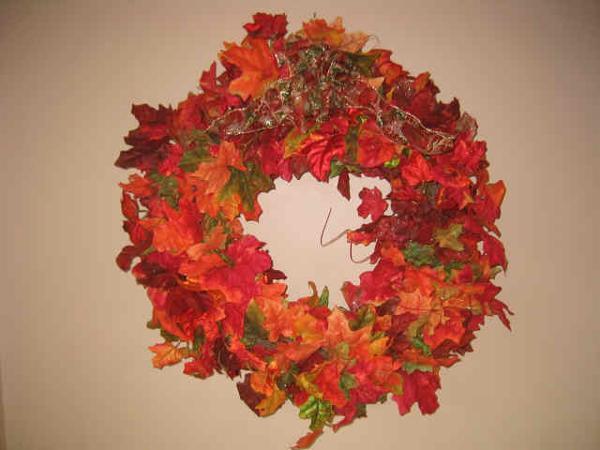 Creative Easter ideas offer many quick and easy techniques for spring eggs decoration. Instead of dyeing eggs, try decoupage turning Easter...
and enjoy free articles sent to your inbox