22 Handmade Door Wreaths, Recycling Ideas for Eco Friendly Halloween Decorating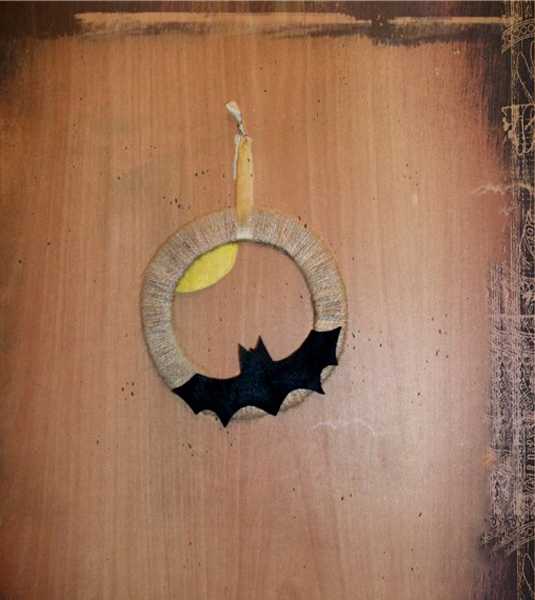 Making door wreaths are an excellent idea for Halloween decorating. Bright and attractive, eco friendly Halloween wreaths bring the spirit of this unique holiday into homes, welcoming guests and creating colorful and beautiful door decorations, saving money and recycling materials.
Eco friendly Halloween wreaths are great for decorating doors and walls, fences and windows. Small handmade door wreaths, inspired by Halloween decorating theme, are ideal Halloween party table centerpieces. Traditional pumpkins decorations, fabric pieces and ribbons in orange, black, purple and dark gray or brown colors, combined with black bats or cats decorations make gorgeous door wreaths for bright and creative Halloween decorating.
Door wreaths with apples and fall flowers, bows and traditional Halloween decorations in orange, black, purple and dark gray or brown colors, combined with pumpkin displays, which hats and brooms, white ghosts and mice, create fabulous, colorful and interesting Halloween home decorating.
Halloween home decorating ideas, handmade ghosts and bats
Entry decorating ideas to welcome trick-or-treat guests
40 Halloween decorations lightening Halloween decorating ideas with optimistic designs
Making door wreaths for eco friendly Halloween decorating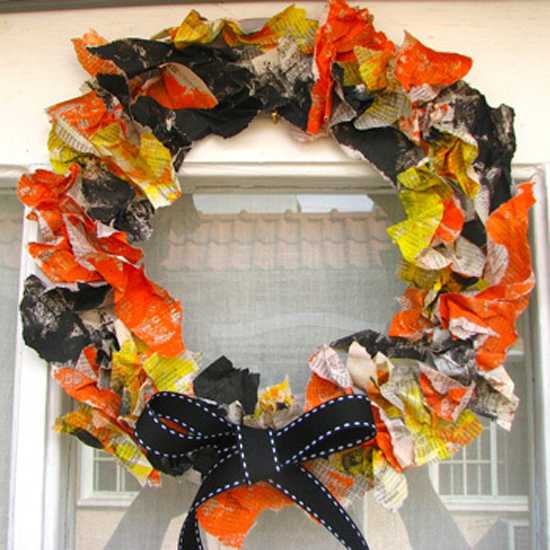 Eco friendly Halloween wreaths decorations can be made of anything you have in your home, – craft paper and fabric pieces, used clothes and ribbons, wallpaper and wrapping paper, cardboard and old curtains or tablecloth in white, yellow, orange, black, purple and dark gray or brown colors.
Handmade door wreaths for Halloween decorating can be adorned with small crafts. Witch brooms for your wreaths can be made of small branches, and decorated with fall leaves in bright yellow, orange and brown colors.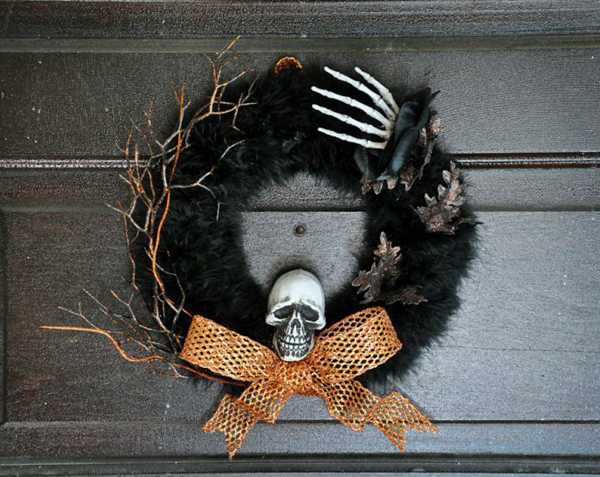 Eco friendly Halloween wreaths look wonderful, decorated with newspapers and burlap fabric pieces. Old book pages and magazines are suitable recycled materials for creating attractive handmade door wreaths for Halloween decorating.
25 edible decorations for Halloween party table
Cute instead of scary Halloween decorating ideas and creative Halloween decorations
Halloween decorating ideas inviting charming pumpkin designs
Door wreaths with fall flowers, leaves and berries, small Halloween decorations and broken kids toys, fabric pieces and branches look stylish and contemporary for eco friendly Halloween home decorating.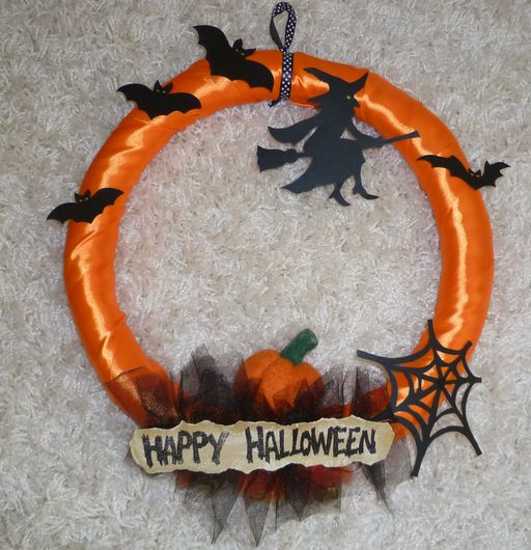 Here is a collection of 22 handmade door wreath that are easy to make, gorgeous and inspiring. Happy Halloween!

More from reuse and recycle

Recycling is a creative, Green, modern way to create something new, exciting, original, stylish for your home interiors. Do-It-Yourself projects are...