Bright Room Colors and Modern Ideas for Decorating Small Apartments and Homes
---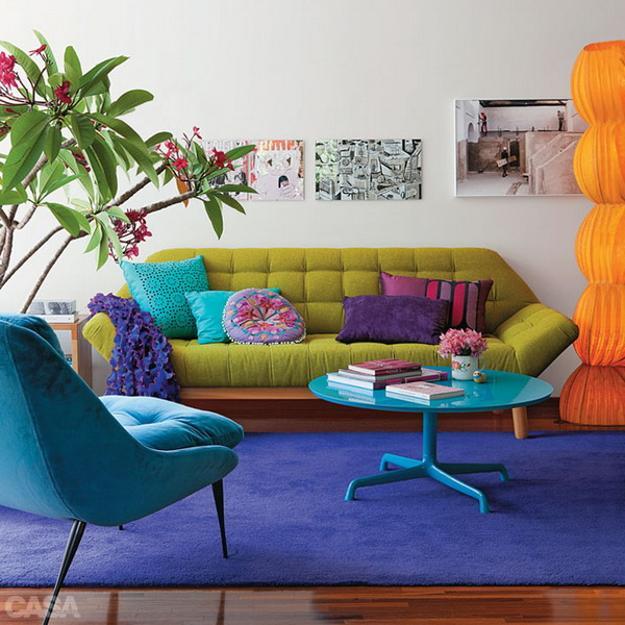 Bright interior decorating for small rooms, colorful living room furnishings
Bright room colors, including wall paint colors and home furnishings color shades, are great for decorating small apartments and homes. Bright colors are modern trends in decorating which allows to experiment and create truly personal, interesting and modern home interiors while visually stretching small spaces.
Bright room colors can help small rooms appear larger, when you brake traditional rules of small interior decorating with light neutral colors and bring stylish vivid hues into modern interior decorating. Bright room colors can be used in moderation for home staging also, adding accents that beautify your property and make small spaces look brighter and bigger.
You can use bright room colors to liven up your little rooms and blend them with light and dark neutral colors to help your small spaces feel cozy, friendly and inviting. Here is a collection of photographs demonstrating creative and colorful apartment ideas, perfect for decorating small apartments and homes.
Matching interior decorating colors, home furnishings and room paint color schemes
Colorful interior design in eclectic style turned an old farm house into the cozy modern home
Colorful apartment ideas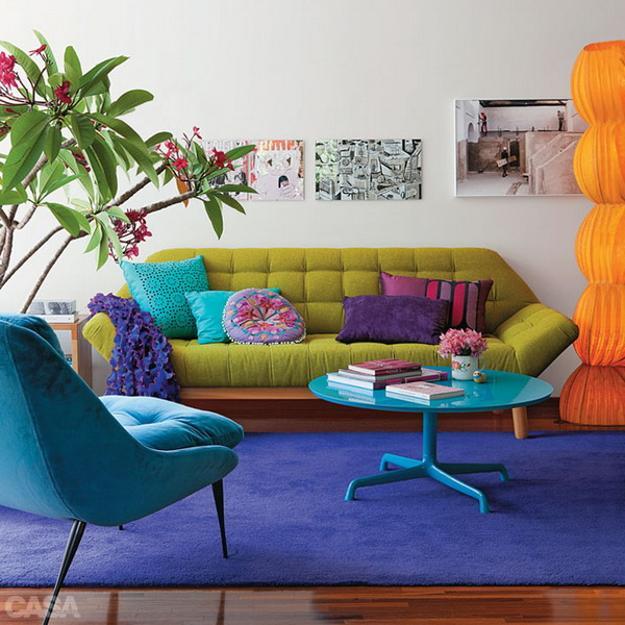 Decorated by Adriana Yazbek, a decorator from Brazil, these rooms look bright, joyful and stylish. Bright room colors are a wonderful technique to use for personalizing interior decorating and creating rooms that reflect your lifestyle, character and preferences.
Interior paint colors, home furnishings, – room furniture and decor accessories in bright color combinations create beautiful interior decorating schemes in the 60s and 70s styles. Bright room colors are a way to bring brightness and playful mood into modern home interiors.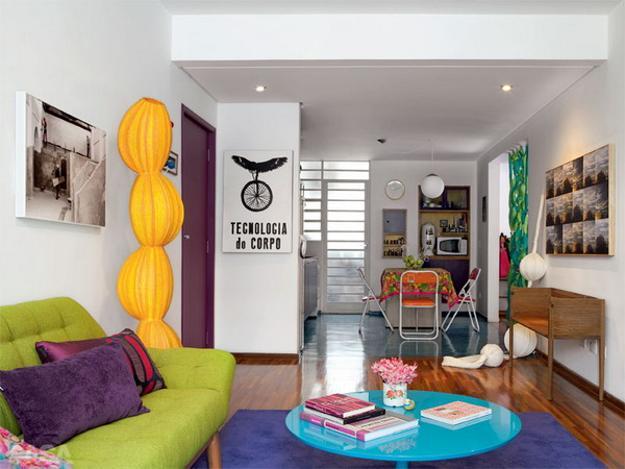 Accents walls, painted rich blue, pink, purple, yellow or orange color can be perfectly balanced with complimenting rich room colors and white tones. Each room in this apartment is interesting and bold, featuring unique interior decorating color scheme and texture combination.
Unusually colorful modern interior design ideas with masculine vibe and bright look
Modern interior paint and home decor color matching tips
White decorating ideas and light neutral colors are great for decorating small apartments and homes, especially if you rent your living spaces. Bright room colors and color combinations are perfect for small home owners and decorating small apartments that you bought.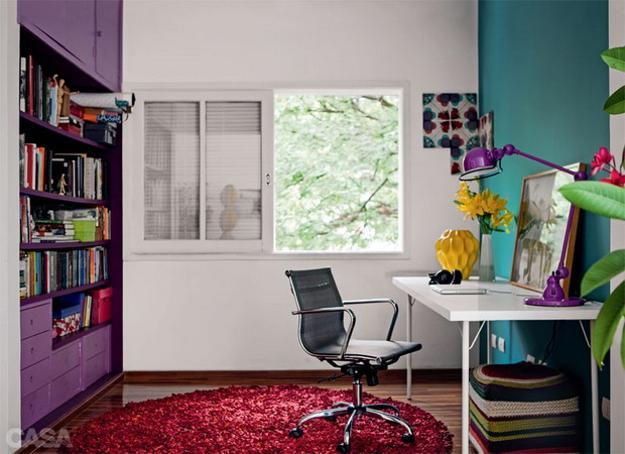 You can choose your room colors wisely to make small rooms appear larger, match your decor and help crowded living areas seem warm and inviting, while braking old rules and experimenting with colorful ideas for decorating small apartments and homes. Interior paint colors create vibrant and sharp look and add beautiful contrasts with intense color combinations to interior decorating, turning small rooms into amazing, stylish and modern home interiors.
Bright interior decorating colors and creative wall decorations for modern office design
25 modern interior design ideas creating bright accents with neon room colors
Electric yellow or blue colors, bright fuchsia or sunny yellow, vibrant green and deep purple color shades are great for for painting walls and matching your decor. Cold color combinations and left neutral negative spaces in between colorful accents enhance the openness and an airy feel of small spaces. Rich accent colors draw the eye away from small space in a home, and create a pleasant optical illusion of spacious home interiors