Free of Clutter Minimalist Interior Decorating

Decorating Ideas

Feng Shui Home

Green Design Ideas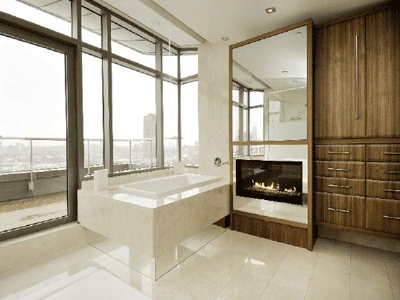 Contemporary home interiors, minimalist bathroom decorating ideas, modern luxury home decorating styles
architectural interiors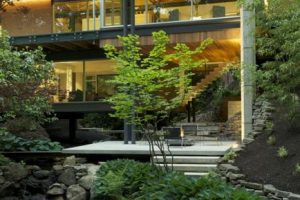 Minimalist interior design is a symbol of freedom. Free of clutter interior decorating ideas offer the freedom from unnecessary things and collected junk. Clutter does not belong to modern interior decorating styles. According to classic Feng Shui home design practitioners, clutter prevents positive energy from freely flowing through the house spaces.
Ancient Feng Shui home design guide recommends to get rid of clutter in your home, creating lighter, more spacious and comfortable room interior design. Well known example of minimalist interior decorating ideas is  a traditional Japanese home. Japanese room interior design ideas demonstrate minimalist life style and minimalist home interior decorating in its pure form. With minimal home furnishings Japanese home interiors provide a lots of free of clutter space.
Modern interior decorating ideas, inspired by traditional Japanese home interior design, look very graphic and impressive with minimal home furnishings, offering the freedom of spacious room interior design without clutter. Contemporary minimalist home interior design and decorating ideas are a way of life. Modern interior design shows how people see the world.
Contemporary home interiors, minimalist bathroom decorating ideas, modern home decorating styles, luxury home interiors
Minimalist home interior design ideas are perfect for people who are creative and self-sufficient. Minimalist interior decorating ideas create modern home interior design that looks like a studio, free of clutter and comfortably divided on zones.
Minimalist interior decorating ideas with minimal home furnishings offer open concept of modern interior design without walls, smooth flow from one room to another and contemporary clear zoning for living and task areas in the apartment.
Luxury kitchen design, contemporary minimalist kitchen ideas
Clutter free minimalist interior decorating ideas create contemporary room interior design and comfortable spaces without small item or interior design details, with minimal home furnishings, creatively selected matching interior design colors and big room interior design elements.
Minimalist interior decorating is not the best choice for a large family home design, especially with young children. Contemporary minimalist interior design ideas do not support many things that appear in the place where children live. (Look at staging redesign to change home decorating style with color.)
Contemporary bedroom decorating ideas, modern design with minimal home furnishings, modern home interior decorating ideas
Minimalist interior decorating ideas are perfect for creative professionals, who devote a lot of their time to work. Contemporary minimalist home interior design provides for them a nice, clutter free and pleasant place to relax.
Recommended:
Moroccan style home decorating: colorful and sensual interiors
Decorating homes for Gothic Christmas
Interior decorating plan for saving your effort
Minimalist modern interior design, white-black interior design colors for contemporary living room designs
More from home staging tips

Modern interior design trends come and go, and it is impossible to change your home interiors fast enough following them. To...
and enjoy free articles sent to your inbox