---
---
Futuristic Lighting Design, Furniture and Decor Accessories Inspired by Space Exploration Theme
Unique furniture and decor accessories in high tech and futuristic styles bring the space exploration theme into modern interior design. Impressive chairs and lighting fixtures, book shelves and coffee tables, ottomans and decorative vases, storage containers, tableware and wall decorations add an adventurous feel and a futuristic flavor to modern home interiors in high tech style.
Contemporary furniture and decor accessories bring distinct designs and shapes invented by the space technology, enhancing modern interior design i high tech style. These fantastic decor items reflect steps in exploration of outer space and create extravagant and impressive rooms.
Physical exploration of space is conducted both by human spaceflights and by robotic spacecrafts. Inspired by the space age designer furniture and decor accessories offer amazing items for interior design in high tech style with a nostalgic retro flavor, honoring space engineers and astronauts.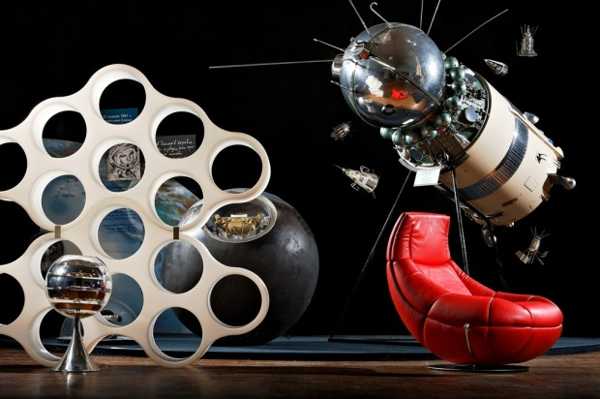 Book shelves Cloud is a project by Cappellini. Globe-shaped table lamps Zebra are from Viso. Gorgeous chairs de Sede are made of soft red leather and look like seats in spacecrafts.
Striking torchiers Toobe come in various colors from Kartell. Perforated metal chair Hedronics is designed by Nayada. The stunning floor light Anfora is created of plastic and metal and looks like a spaceship.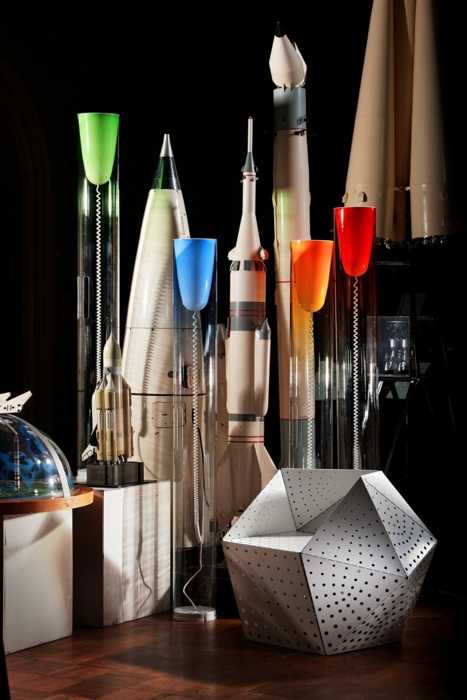 Space theme inspired torchiers and contemporary floor lamps From Yamagiwa look beautiful beside a white leather chair from Ligne Roset. The polish stainless steel table lamp and candle holder are from Free Spirit collection designed by Next.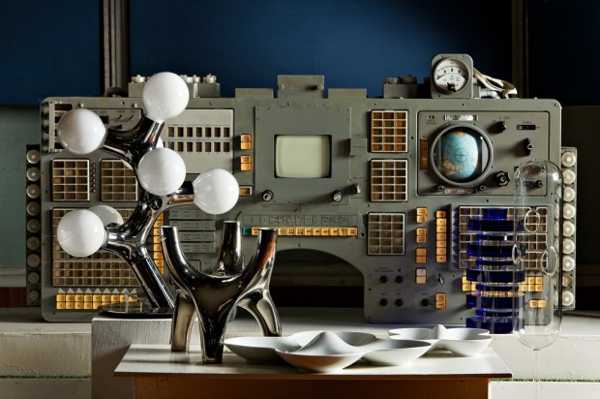 These unique accessories create fantastic table decor with porcelain dishes from Rosenthal and the exclusive crystal candle holder Heliodor from Gaia & Gino.
High tech ceiling designs from Lightboys, rooftop ceiling lights for modern interior design
Eco friendly home decorations in high tech style, Biome Smart terrarium design
Contemporary kitchen HD23, Italian kitchen design in high tech style
The metal floor lamp Super Trooper, plastic coffee table Piet Boon Zone and side tables Bond are fabulous designs from Cappellini.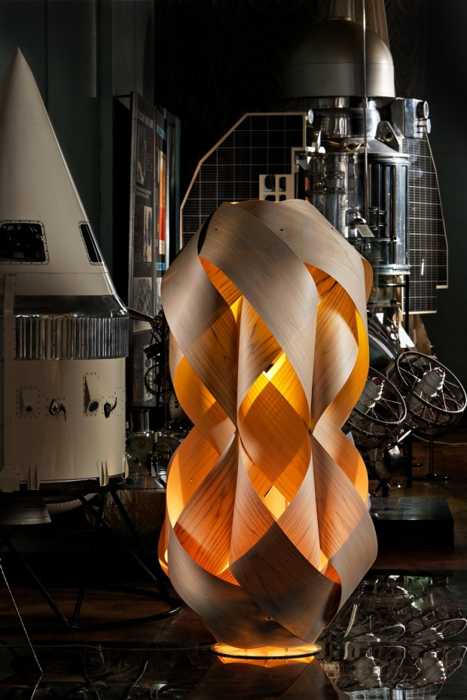 by Ena Russ
last updated: 27.01.2013
and enjoy free articles sent to your inbox