18 Fabulously Cheap Ideas for Creative DIY Storage Solutions and Home Organization

Decorating Ideas

Furniture Accessories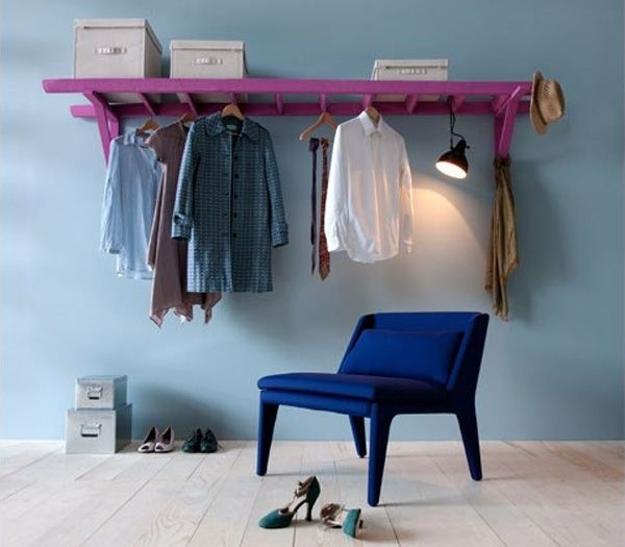 Recycling old wood ladder for rack shelf
organizing tips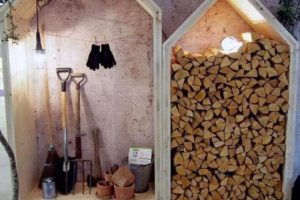 Cheap ideas for storage and organization can make your life easier and help save money on buying home organizers for your closets, kitchen cabinets, bedroom drawers and kids shelves. Lushome shares a collection of smart, simple and cheap ideas for storage solutions that you will like.
It is a great ideas to declutter your home to get organized and create neat and beautiful home interiors and storage spaces. You may find items to use for organizing your home and come up with clever and original storage solutions. A few wonderful surprises can add fun to home decluttering, home staging, interior redesign and storage organization.
1. Manage crafts, jewelry or kids shoes with a see through hanging shoe organizer and eliminate mess on shelves or in drawers, creating more space and order in your home. These shoe organizers take little spaces in a room, and are very convenient for room  and closet organization.
Creative storage ideas, recycling metal cans for home organizers
25 creative book storage ideas and home library designs
33 creative wine bottles storage ideas adding interest to interior decorating
2. Mason jars can be great storage solutions for baking supplies, like cupcake lines, or small household items, like clothes pins and rubber bands.
Mason jars can be used for various storage ideas, from food to small things, like beads an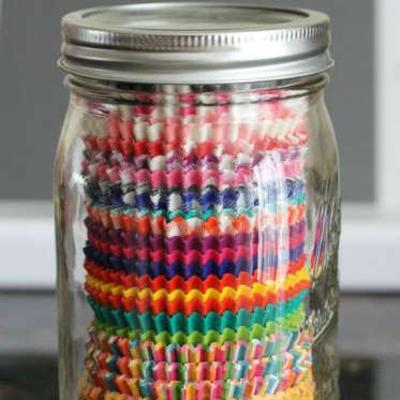 3. Use a cookie cooling rack for creating spice storage shelves.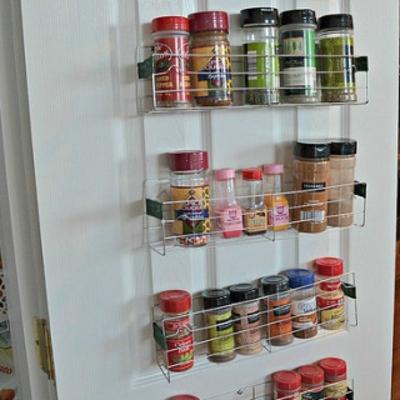 4. Recycling A CD storage rack for keeping plastic covers in order, adding a creative and space saving accent to your kitchen storage.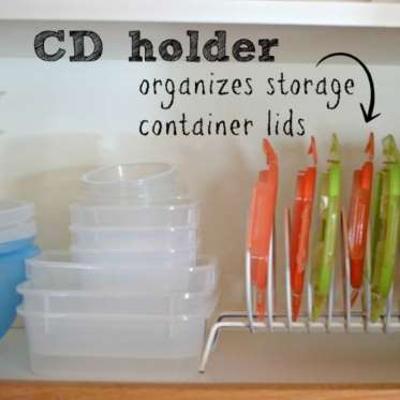 5. Store wrapping paper in a garment bag. This vertical storage idea helps keep everything neatly organized.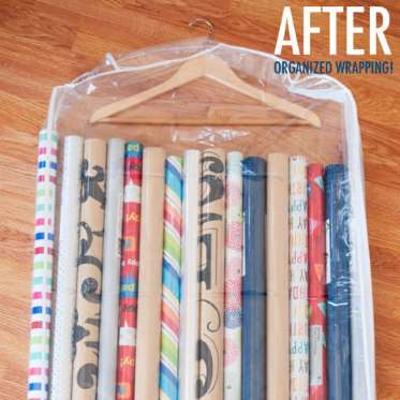 6. Pegboards can be used for dividing spaces in kitchen drawers.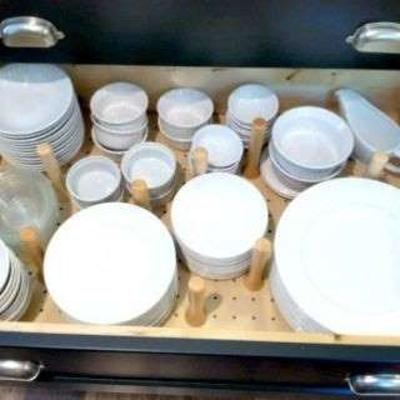 7. Towel bars can be used for space saving kitchen storage. Lids look very organized on a towel rack on a kitchen wall.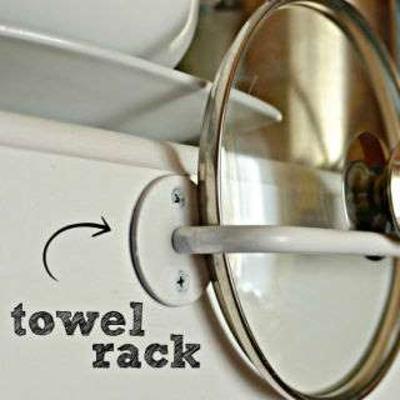 8. Magazine racks and holders are creative storage solutions for purses and bags.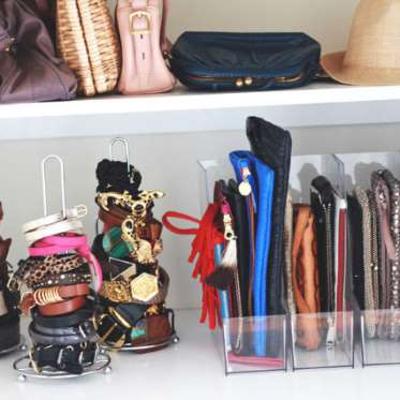 9. Use tin cans, small containers or baskets with carabiners to create convenient and attractive storage for kids rooms. This storage idea can be used for garage, laundry room and garden shed organization also.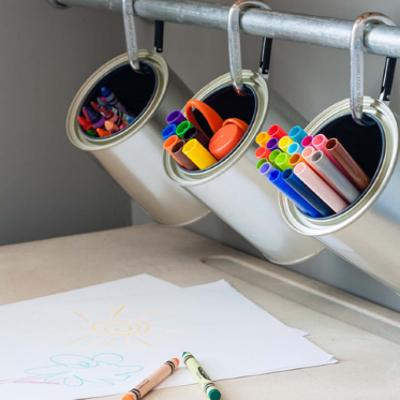 10. Recycling plastic lids for tighter kitchen storage offer perfectly Green ideas for your home organization.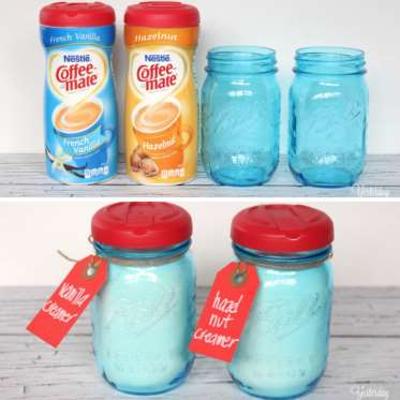 11. You can double up hangers with tin can tabs, enjoying this space saving idea for your closets organization.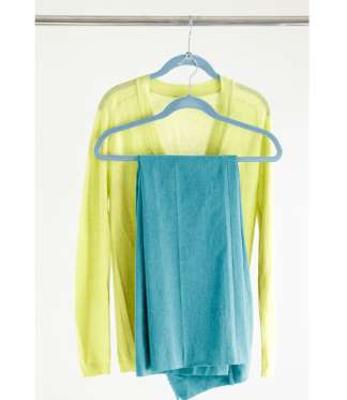 12. Plastic pipes and containers are great materials for creating wall storage spaces.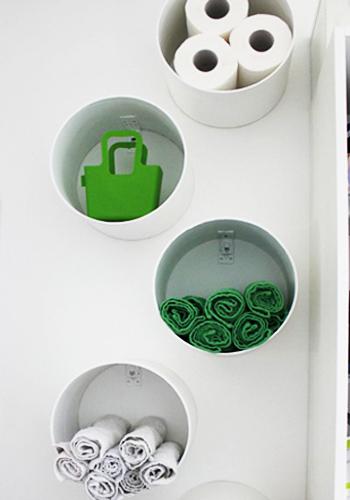 13. Wooden racks can be used for kids shoe storage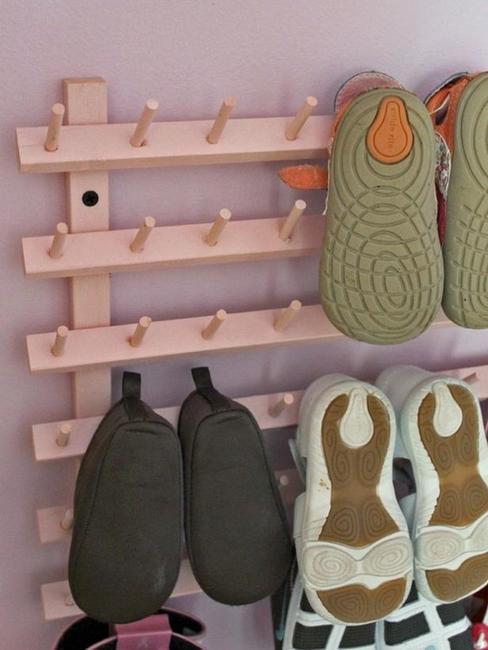 14. Under bed storage boxes are an excellent ideas for small rooms.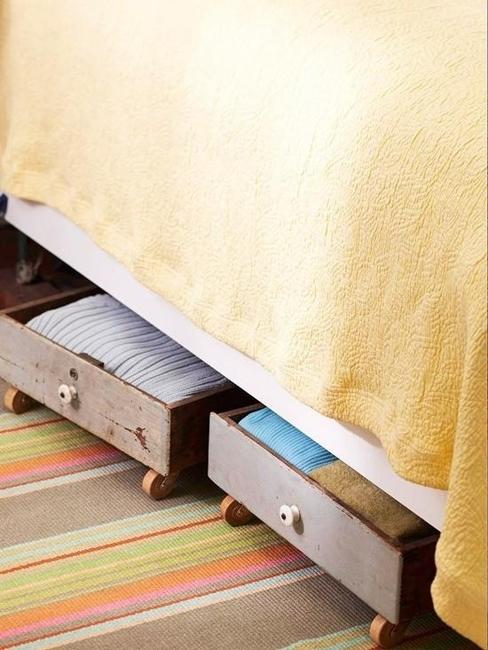 15. Handmade home organizers, especially hanging storage pockets made of fabrics are simple, light and beautiful storage ideas for clutter free, organized and neat interior decorating.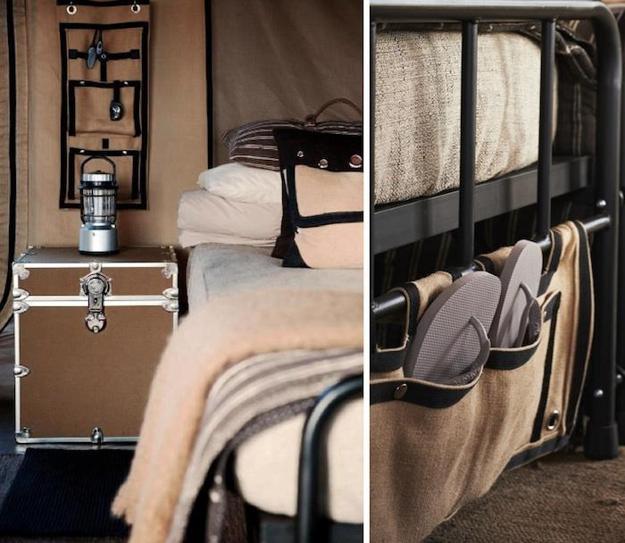 16. Wine racks can be recycled for creative purses storage, and recycled wood frames can add a nice accents to interior decorating while providing a storage place for your jewelry.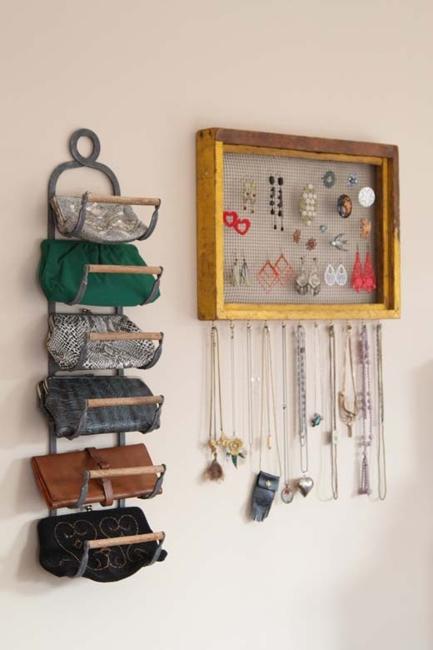 17. Recycling wood pallets offer numerous amazing Green ideas and DIY projects, turning salvaged wood into room furniture, racks or kids shoe storage shelves.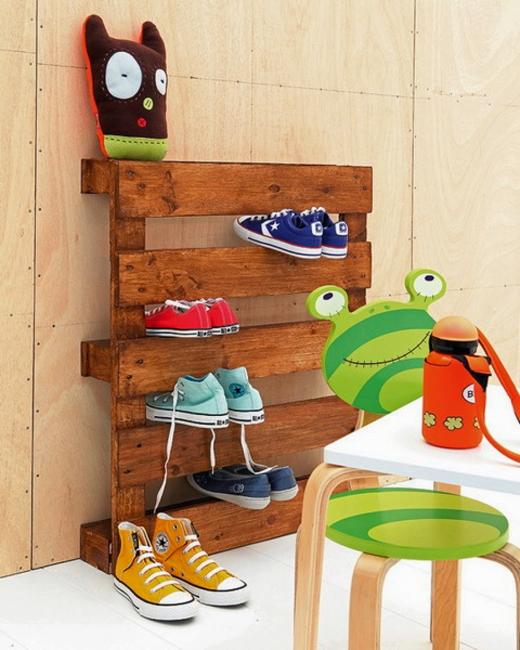 18. Recycling an old wood ladder for a unique shelf is a clever and Green idea, perfect for creating a nice place to hang clothes and store accessories.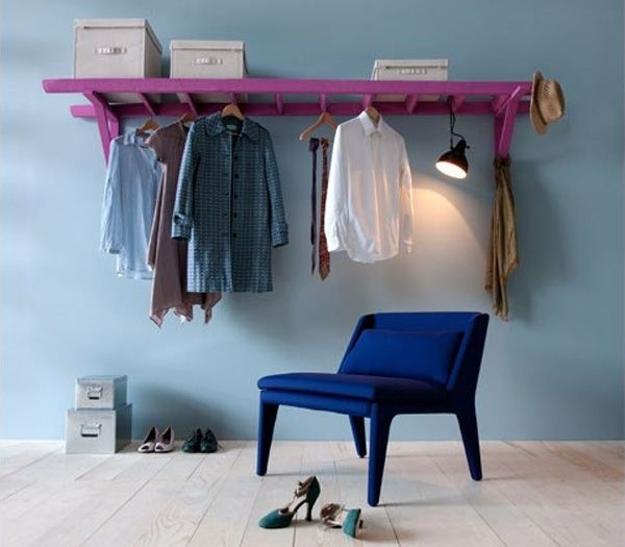 There are hundreds of reasons to recycle metal parts, old cookware, wires, tools for creating unique designs and decorating your office...
and enjoy free articles sent to your inbox