Spacious Canadian House Design Mixing Wood and Concrete with Natural Light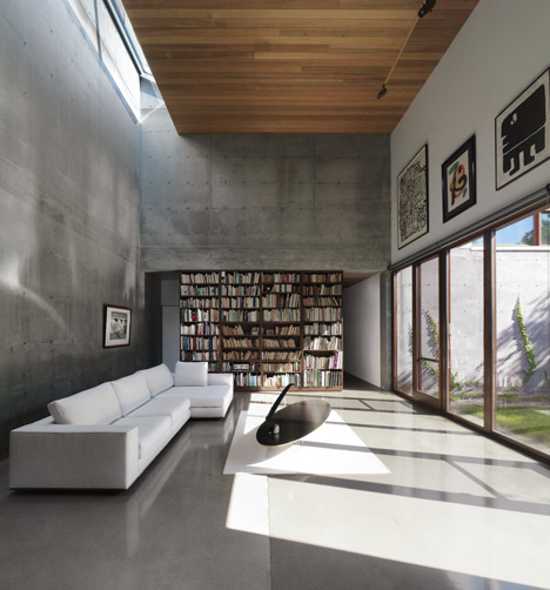 Living room design with large windows, concrete walls and wooden ceiling
DECORATING SMALL APARTMENTS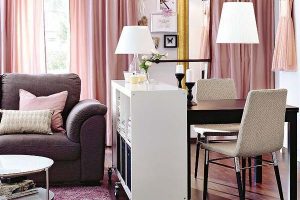 Canadian architect Henri Cleinge built a house for himself in Montreal with concrete walls inside and out, wooden surfaces and lots of large windows inviting natural light into contemporary, stylish and warm home interiors.
Two story La Maison Beaumont residence comprises two concrete volumes. Architect and homeowner Henri Cleinge, www.cleinge.com/ raised one of the concrete volumes on a Corten steel base to create an entrance on the ground floor and an extra story at the top. Corten steel was also used to define the window frames and parts of exterior walls.
The cedar ceiling designs and maple staircase design contrast with beautiful wooden walls, adding light and dark wood colors to interior design. Walnut wood has been used for kitchen design.
Concrete and wood architectural interiors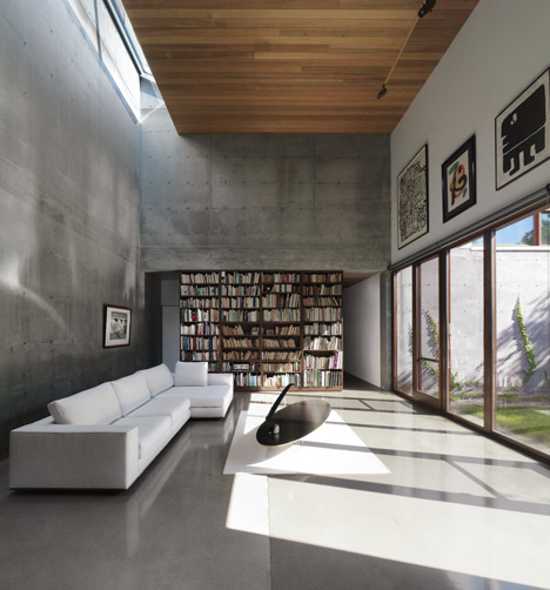 Inspired to create a home to be experienced by all five senses, the Beaumont concrete house evolved as an exploration project. The design, understated, is situated in a mixed use neighborhood where residential duplexes coexist with small to midsize industrial buildings. Despite the project's integration, a number of features distinguish the project from other buildings in the area, – the architect says.
The house most noticeable feature is exterior walls which are built out of concrete exposed to the interior and the outside, with insulation in the middle. Combining rich primary materials with an abundance of natural light, the house design looks dramatic and contemporary.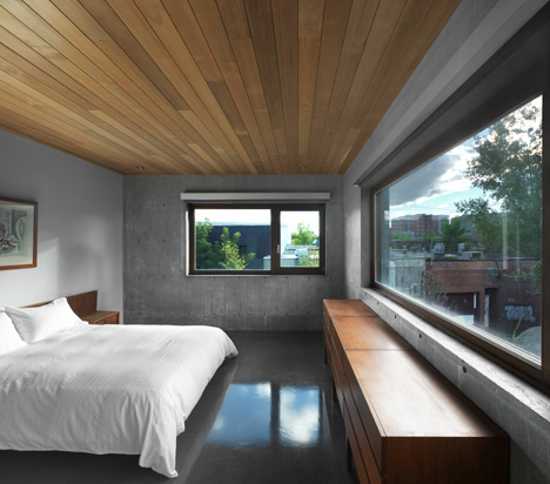 Wood and concrete in modern houses, La Boyita Residence
Wood turns concrete architectural interiors into cozy modern house
Amazing S House mixing concrete and wood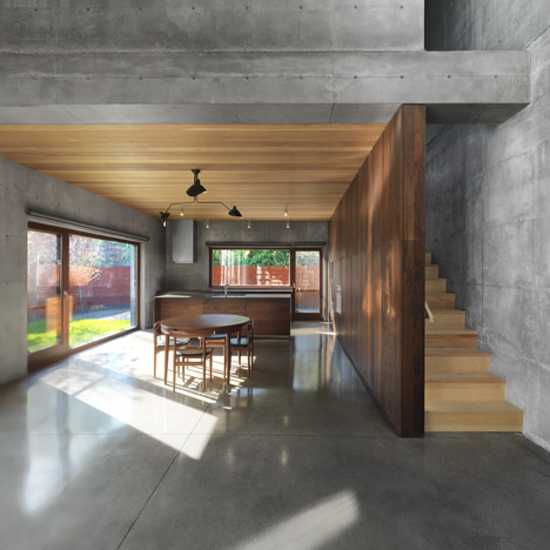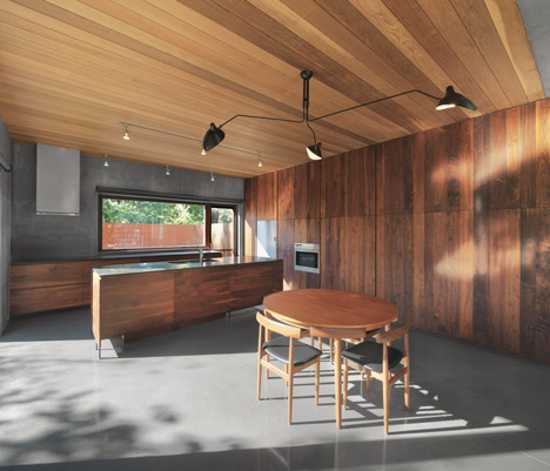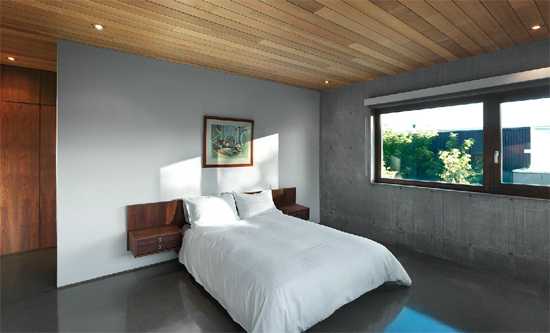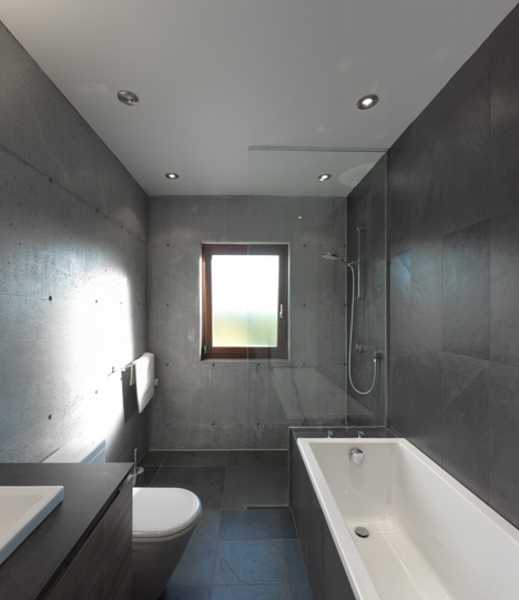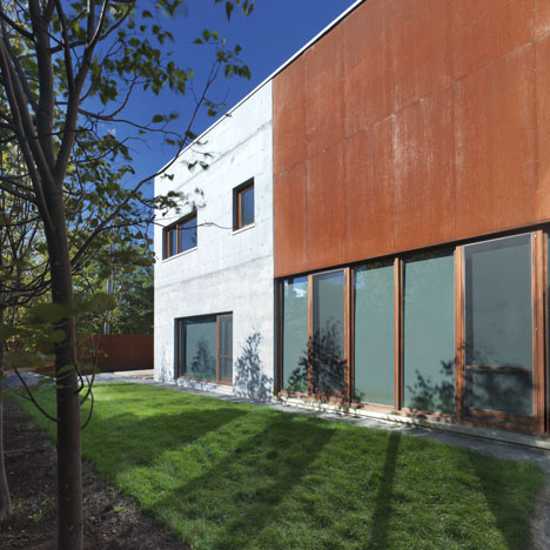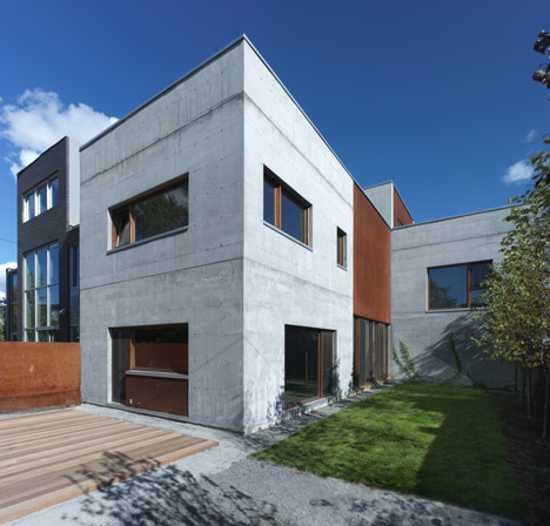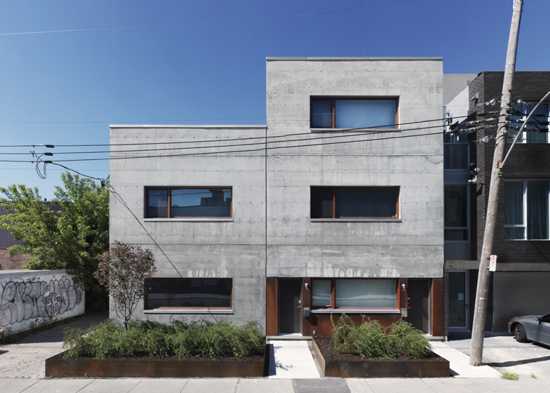 Photographs by Marc Cramer

Modern house design in Japanese style celebrates the functionality and elegance of minimalism. Airy, bright rooms look inviting and comfortable. Natural...