Knitted Clock Covers from Dimantini Domeniconi, White Decorating Ideas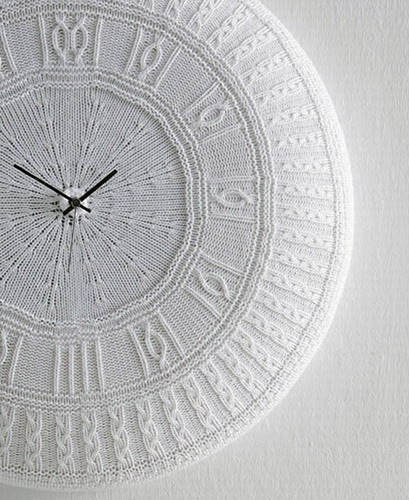 Wall clock with knitted clock cover in white, home decorating ideas
VALENTINES DAY IDEAS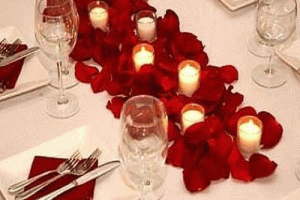 Knitted clock cover in white color from Italian company Dimantini Domeniconi is an excellent decorating idea for refreshing your favorite old wall clock. White decorating fabric dramatically transforms an ordinary wall clock, bringing more light into your home.
Knitted furniture cushions and felted vases, crocheted lamp shades and all handmade home decorations are a hot trend in interior decorating that attractively mix old traditional crafts, contemporary design ideas and trendy colors into bold, impressive and very personal interior decorating.
Now even wall clocks can be decorated with knitted, crocheted or felt fabrics that make wall decorating look softer, bringing unique textures into modern interior design. White decorating color is perfect for textured clock covers designs, emphasizing beautiful knitting patterns and crocheted ornaments.
Decorating with picture frames, bright white and red color combination
Knitting and crochet home decor, handicrafts trend in modern interior design
Wall clock with knitted clock cover in white, home decorating ideas, Gomitolo Big wall clock
Made of cotton knit fabric, this white clock cover is a great inspiration for craft projects, making stylish home decorations and wonderful inexpensive gifts that will surprise and delight friends and family members.
Paper napkin with attractive cut-out pattern and crocheted lace fabric will work well also for creating a stylish wall clock cover for your white decorating in retro style. Soft and expressive texture of knit fabrics and white color shades is a nice way to add a charming light and very decorative accent to wall decor, creating airier and brighter room decor.
White decorating ideas, wall clock with knitted cover, Gomitolo wall clock
Knitted and crocheted accessories, cup heaters and handmade table decorations
Piano decorating, ancient craft for contemporary interior decorating
Clock covers are practical and can be removed for washing. White clock covers are available from Italian company Diamantini & Domeniconi in three different models: Gomitolo, Gomitolo Big and Riccio.
More from home decorating ideas

Bright home interiors and amazing views of the ocean make this beach house a dream place. Large windows, light, neutral room...