Amazing Wood Kitchen Countertop Ideas Adding Exotic Look to Modern Interiors

Interior Design Ideas

Kitchen Ideas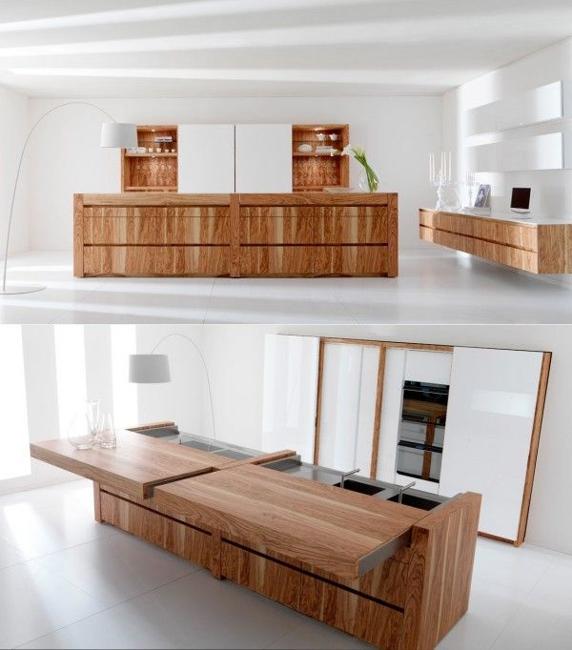 kitchen colors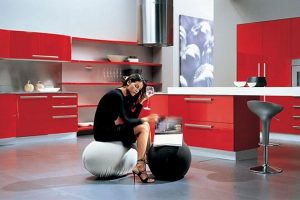 Wooden counter tops are one of modern kitchen design trends that are timelessly elegant and always popular. Beautiful and warm, wood furniture can look unusual and original giving unique character to modern kitchens and making a statement. Lushome reveals a collection of wooden kitchen countertops to demonstrate the beauty of the natural material and spectacular designs made of different types of wood.
Massive solid wood counter tops are exciting, original and luxurious ideas, but usually, a wooden countertop does not come in one huge piece of solid wood. If you decide to be a little exotic and add a unique countertop to your kitchen design, then go for a beautiful single piece of tree trunk or a large rustic wood countertop designs. One piece kitchen countertops look fabulous and exclusive.
More often wooden kitchen countertops are made with segment pieces that are arranged to create a smooth surface and glued together, but you can add beautiful patterns to your wood countertops also. The gorgeous wood grain and color patterns determine how the wood countertop will look and how durable and lasting it will be.
40 modern ideas for your kitchen countertop material and design
Modern glass kitchen countertop ideas
Wooden kitchen countertop ideas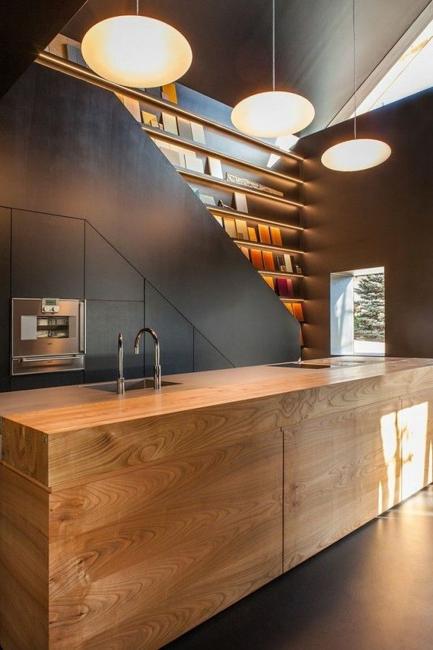 Wooden countertop ideas offer many different, attractive and modern solutions for a kitchen renovation. Made of solid wood kitchen countertops are stylish and functional choices for modern kitchen design and decorating. Wood kitchen countertops add a warm look and natural elegance to modern kitchens. Wood countertop ideas bring eco-friendly designs and beautiful textures of various types of wood, add attractive brown colors and unique details to kitchen interiors.
Teak wood countertops provide the highest quality in bathroom and kitchen design. If countertops in golden-brown colors and straight-grained appearance of wooden surfaces are not enough to persuade you, teak wood offers durability and beauty that will seduce you. Teak naturally produces a resin that will protect the wood from any water damage and rotting. All wood kitchen surfaces are beautiful, warm, and unique, but teak countertop designs, free of stains and requiring low maintenance, are the best choices for elite kitchens.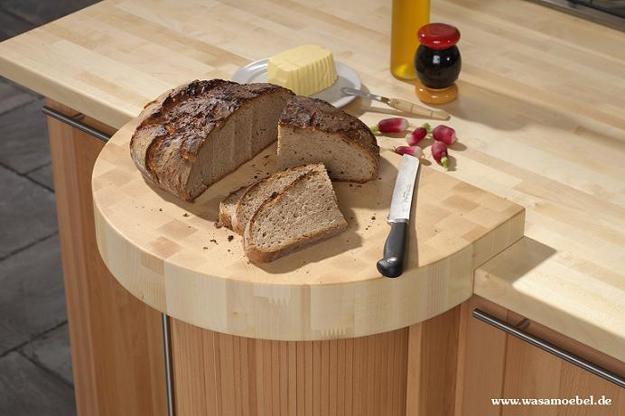 Wood kitchen countertop ideas are eye-catching and distinctive. Functional and beautiful, wooden countertop surfaces are softer and warmer choices than stones, concrete, glass, tiles, and metal. Wood improves kitchen design in many ways and brings a relaxing, pleasant and inviting atmosphere into homes. Wood kitchen countertops are functional, timelessly stylish, and have the universal appeal which creates beautiful modern kitchens and increases home values.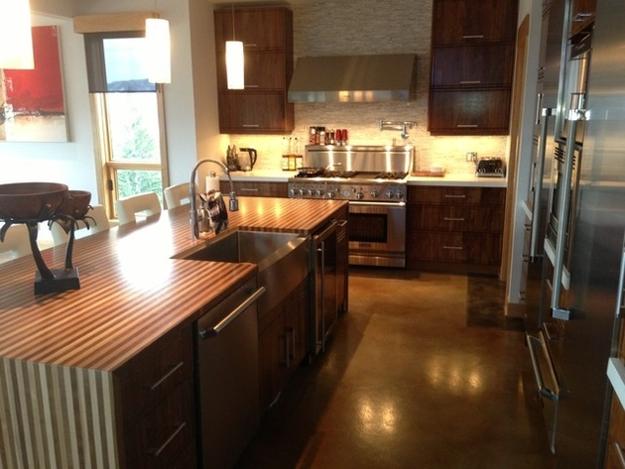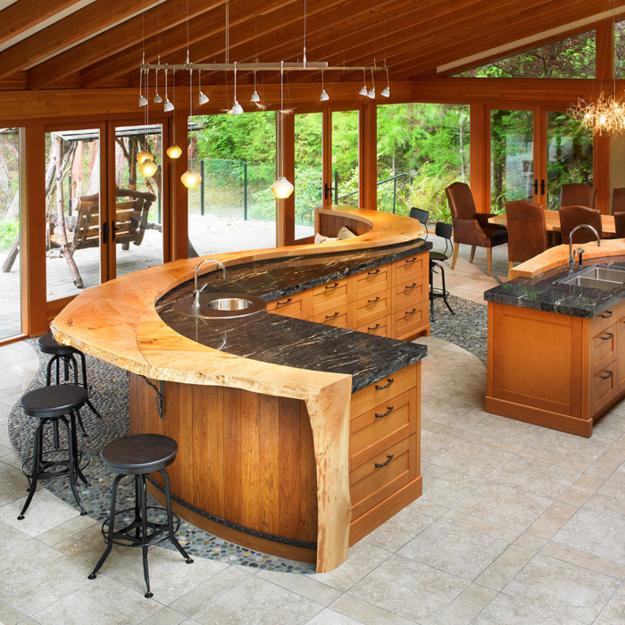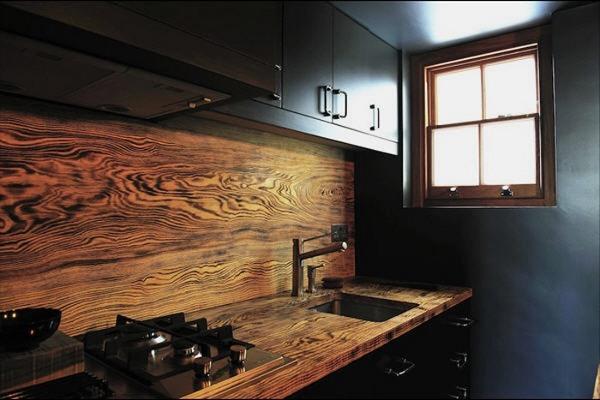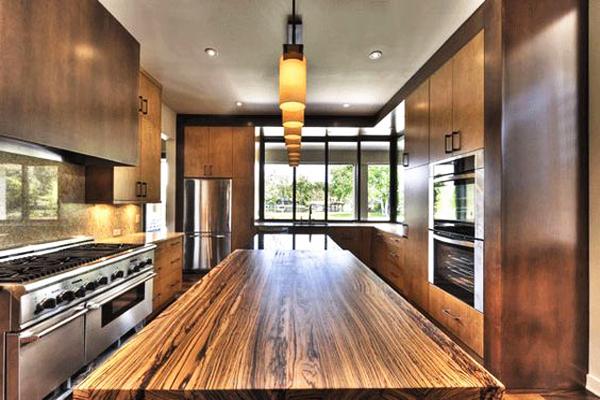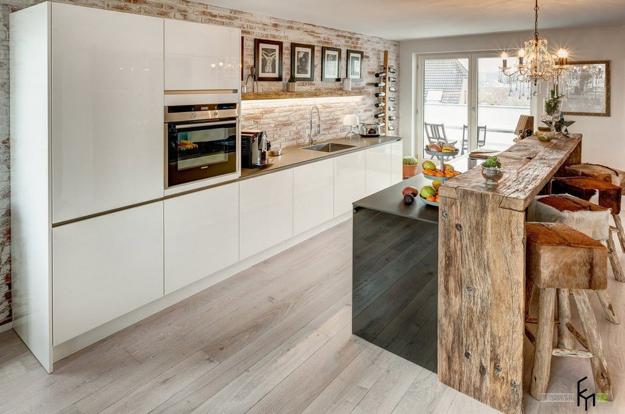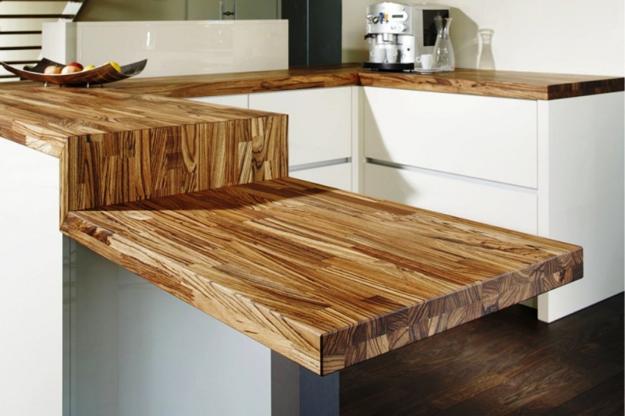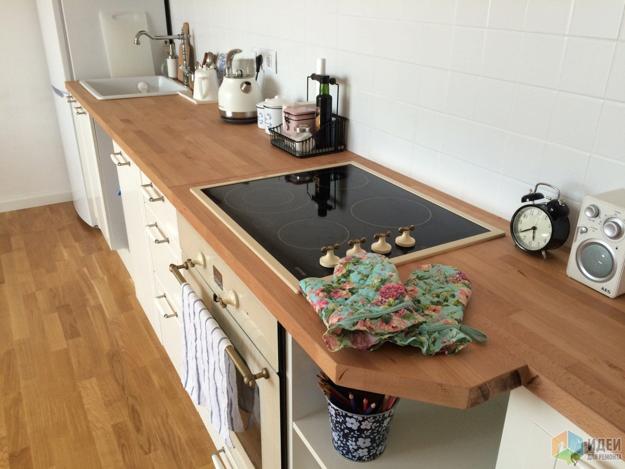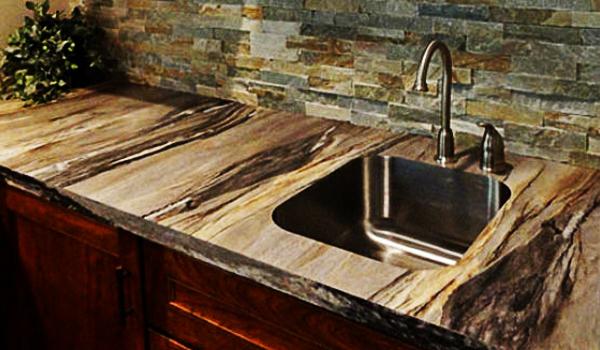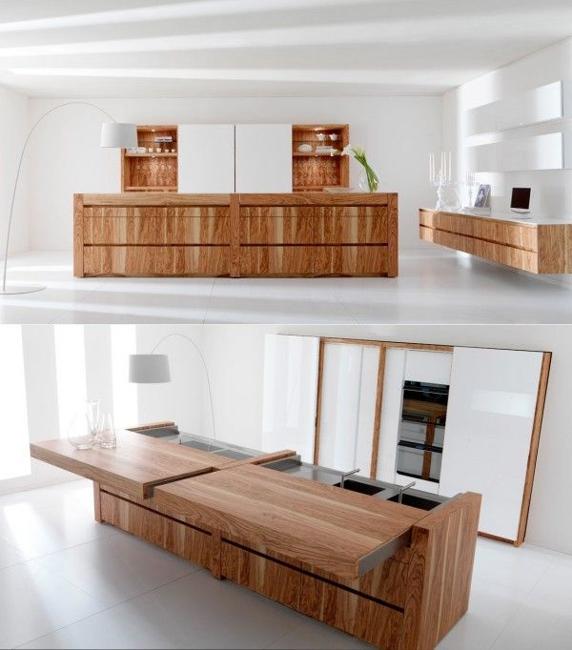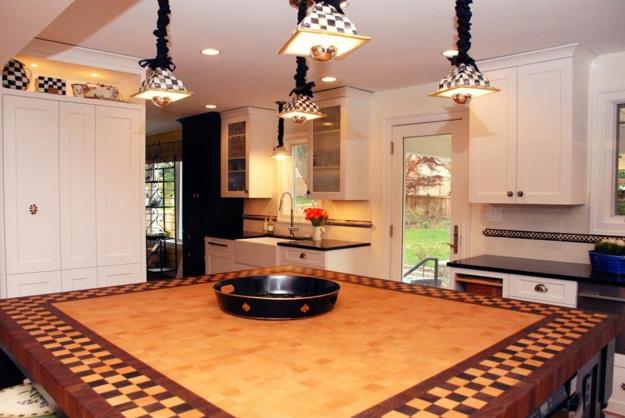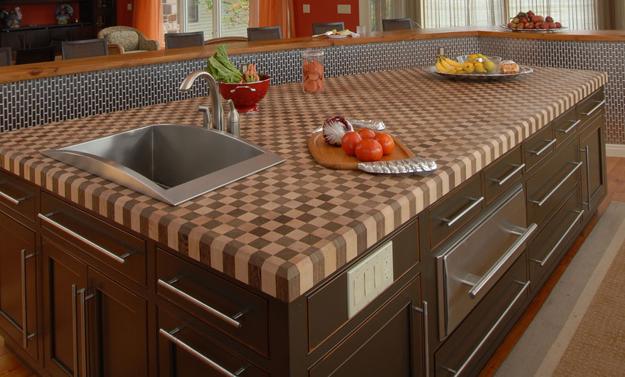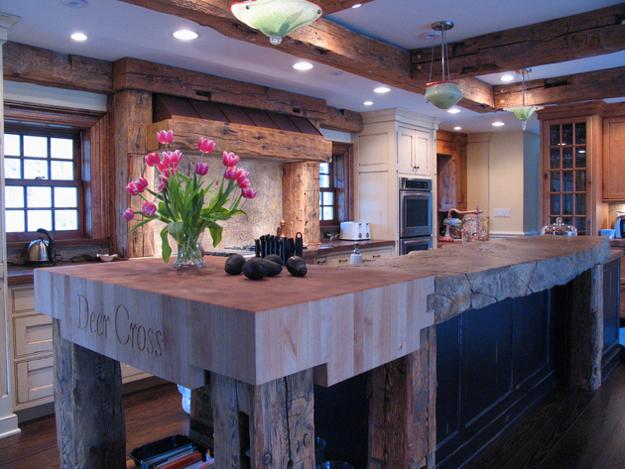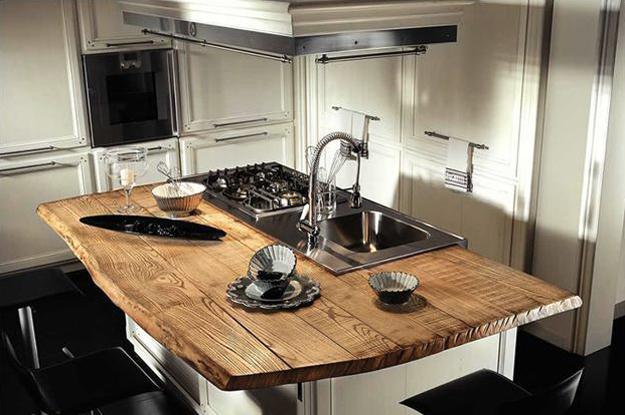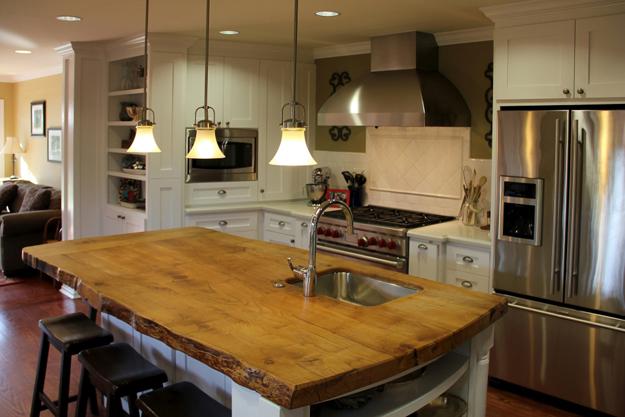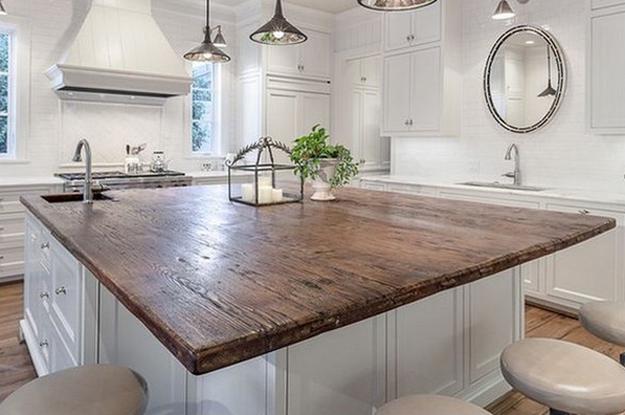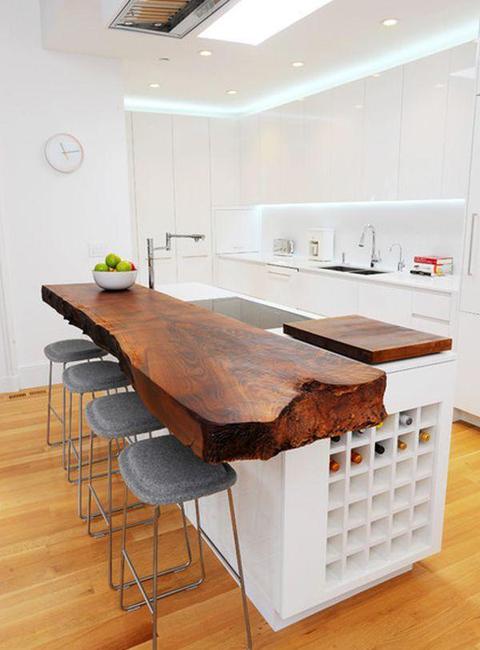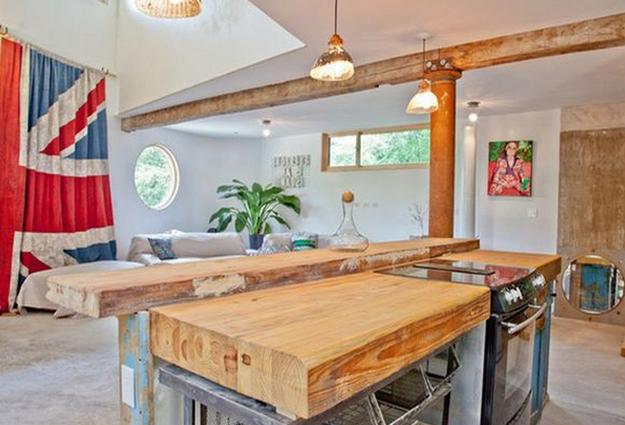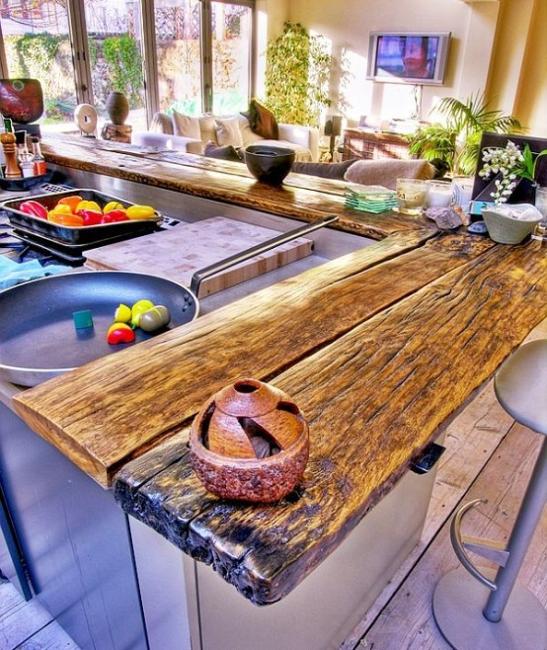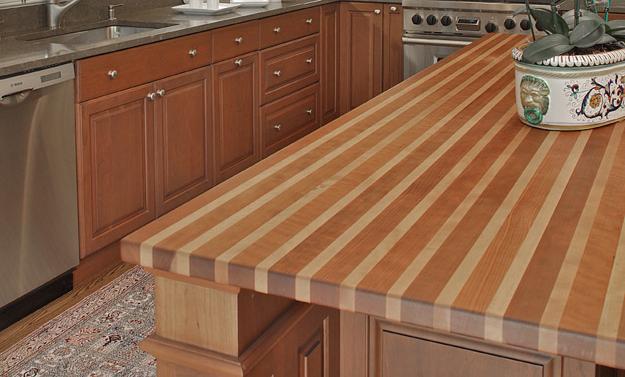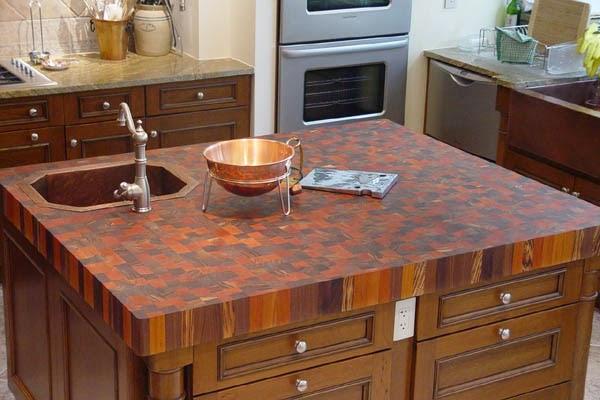 Warm metal accents are easy to incorporate into modern kitchen designs. Metal lamps, hardware, metal tiles, elements of kitchen designs will...
and enjoy free articles sent to your inbox