40 Great Ideas for Your Modern Kitchen Countertop Material and Design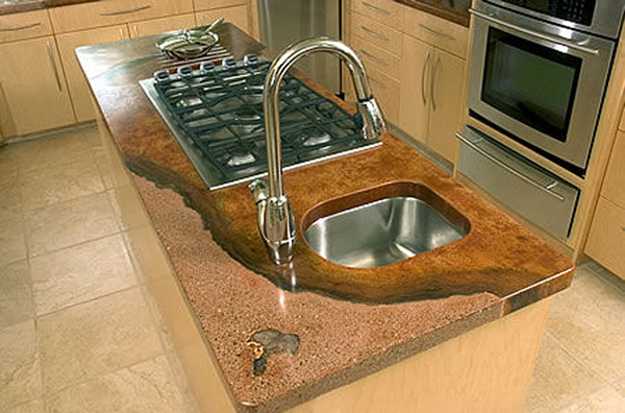 Modern kitchen island with beautiful countertop design, sink, faucet and stove
kitchen islands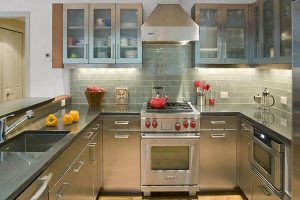 Modern kitchens are the center of homes, the multifunctional interiors where familiwe enjoy various activities, from cooking to social gathering. Beautiful, warm and comfortable modern kitchens are the goal of all who want to redesign existing kitchens or dreaming of new kitchen designs.
Modern kitchen countertops are an integral part of kitchen design. Traditional and new materials bring different colors, textures and finishes for creating modern kitchen interiors that are functional and very attractive. Here is a collection of gorgeous kitchen countertop materials and countertop designs that can help you to find the best ideas for your modern kitchen.
Traditional and creative, relaxing and bold looks can be created with interesting combinations of backsplashes and countertop materials, kitchen sinks and faucets, appliances and lights. Selecting beautiful, functional and cost effective material for your new kitchen countertops means low-maintenance, stylish and comfortable kitchen design that is affordable and pleasant.
Modern kitchen countertop materials and design ideas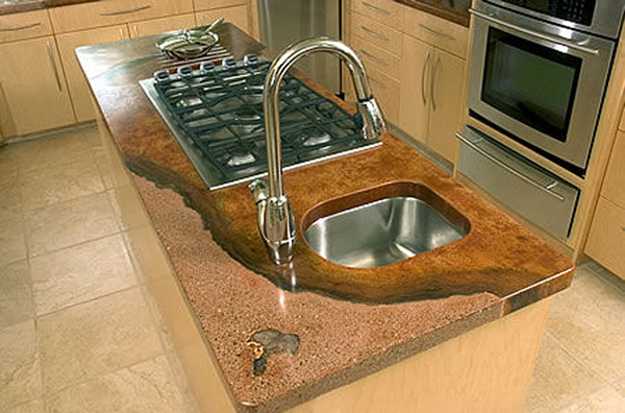 Marble, granite, natural and artificial stone, Corian, concrete, bronze and stainless steel, ceramic tiles and wood are gorgeous choices for inspiring, spectacular and functional modern kitchen design. Chosing the best countertop material and design for your kitchen interior can be complicated, but it is worth the effort finding the best design idea for the busiest home interior.  The aesthetic appeal, cost, durability, maintenance and your lifestyle will define your choice of kitchen countertops.
The most important consideration before choosing between the several modern kitchen countertop ideas is your lifestyle. The daily activities in the kitchen must be considered. Kitchen countertop materials, including marble, granite, natural stone, Corian, concrete, bronze and stainless steel, ceramic tiles and wood, have different characteristics and qualities respective downsides.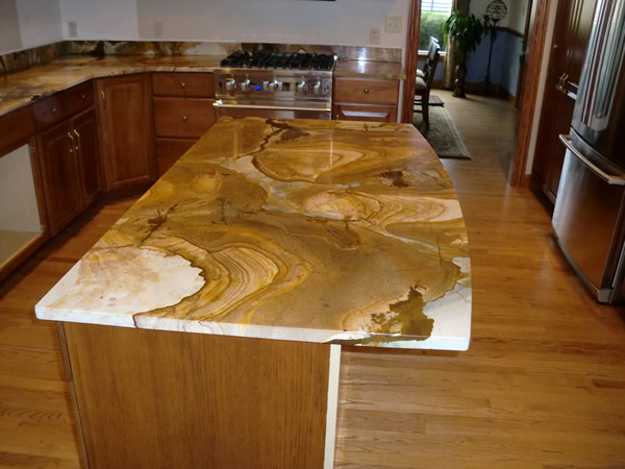 Selecting kitchen countertop material
Marble, granite, glass, ceramic tiles are great choices for modern kitchen countertops that will bring elegance and timeless beauty into your kitchen interiors. These are top choices for modern kitchen countertops that look luxurious and distinct, while creating warm and comfortable modern kitchens. Granite is one of very popular kitchen countertop materials. Granite countertops are unique and classy, adding fabulous color combinations, patterns and chic to modern kitchen design. The natural stone countertops add an organic feel and exceptional splendor to modern kitchen interiors.
Stylish kitchen countertop materials, modern kitchen design trends 2013
Modern kitchen countertop materials, 14 modern kitchen ideas
Natural stone countertops are a great choice for timeless and classy kitchen design. Delicate natural stone countertops create a natural atmosphere, decorating modern kitchens in eco style. Stainless steel countertops bring industrial style  accents into contemporary kitchen design. Bronze and stainless steel kitchen countertops are exclusive and luxurious choices that make kitchen design appear brighter and richer.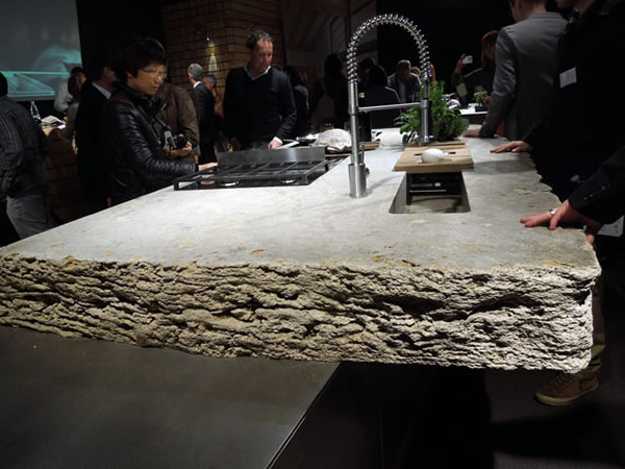 Glass kitchen countertops look energetic and cheerful. Glass kitchen countertops that come in any imaginable colors, are a sophisticated choice for modern kitchens. Glass countertops look bright, vivid and luxurious with LED lights that create fabulous reflections.
New kitchen countertop material creating clean contemporary kitchen design with invisible cooktop
Kitchen design trends unite new materials, natural kitchen colors and integrated high-tech appliances
Laminate countertops are the most popular choice for modern kitchen design on a budget. This countertop material is beautiful, colorful, practical, and cheap. Ceramic tiles are traditional choice for kitchen countertop designs. Ceramic tiles are expensive and offer a unique opportunity to create one-of-a-kind countertop design with different colors or shades, patterns and sizes of the tiles. Wood is a beautiful material, ideal for relaxing, warm and classy kitchen design.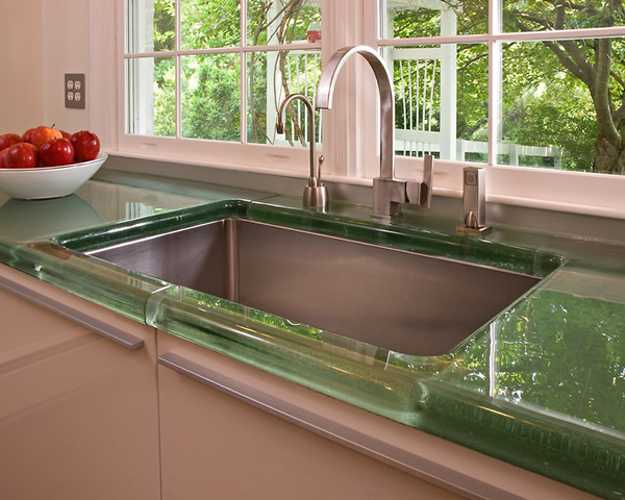 Everyone has personal preferences, unique taste and style, so choosing the best kitchen countertop material  for your home should make you feel good and enjoy your new kitchen design that is perfect for your family lifestyle.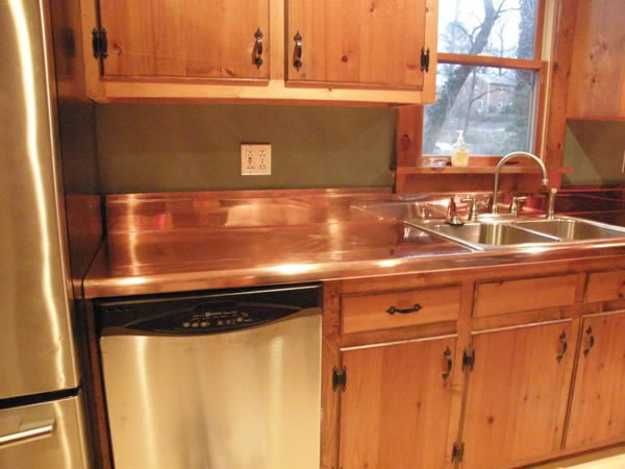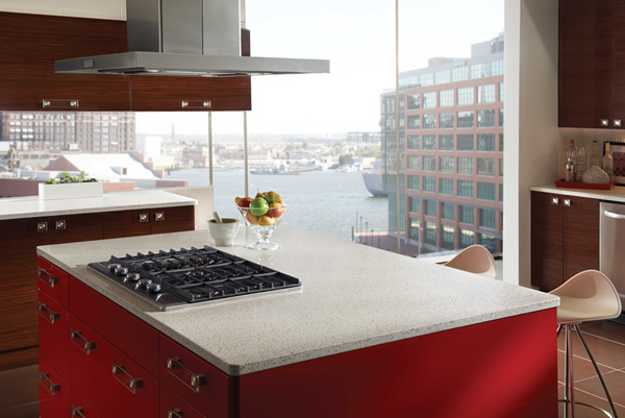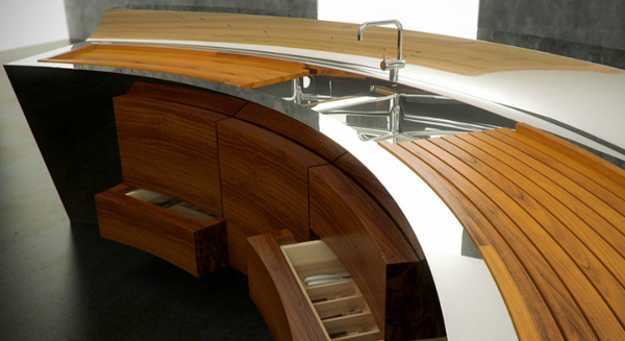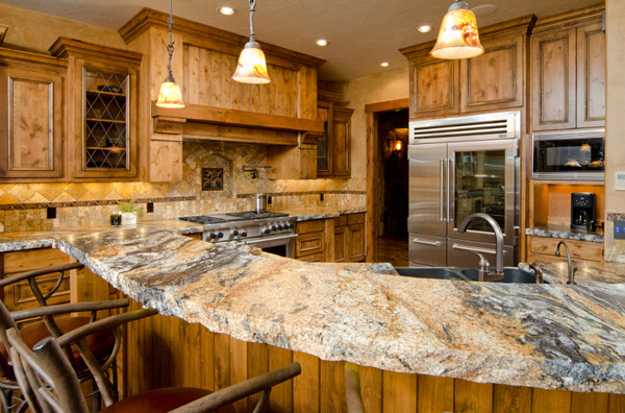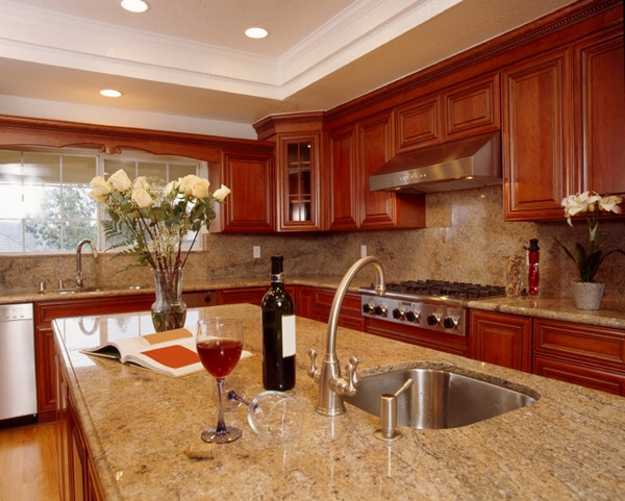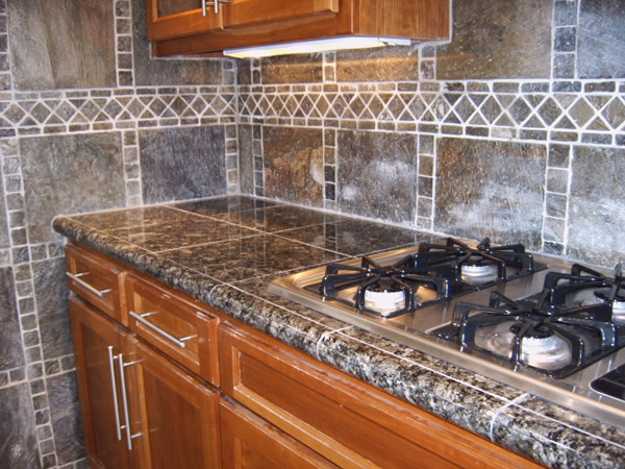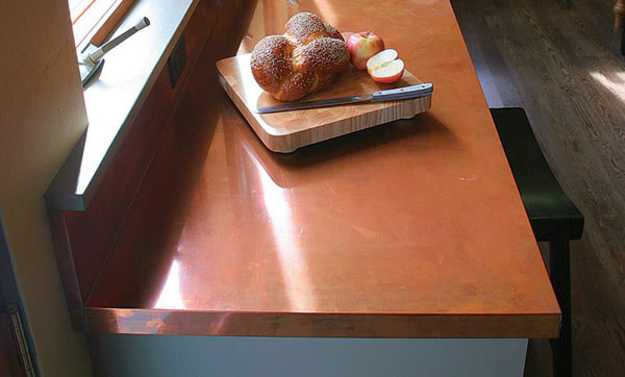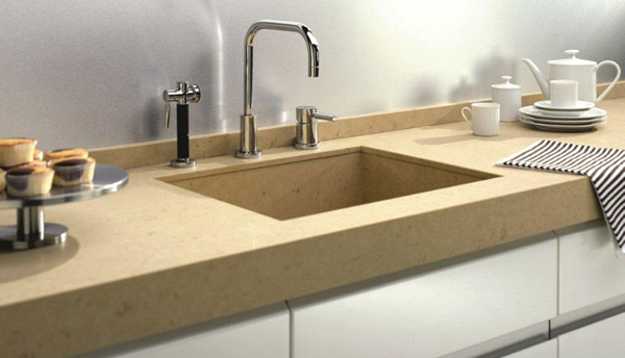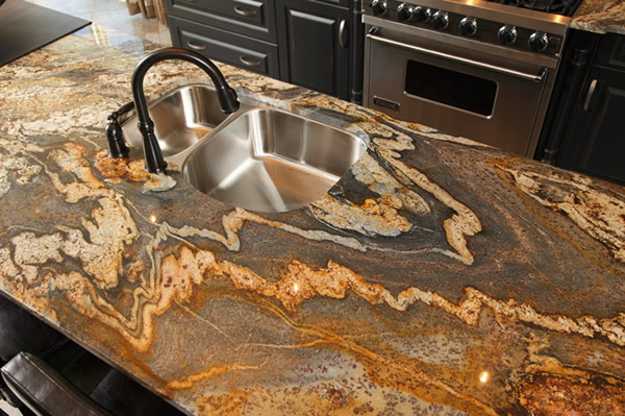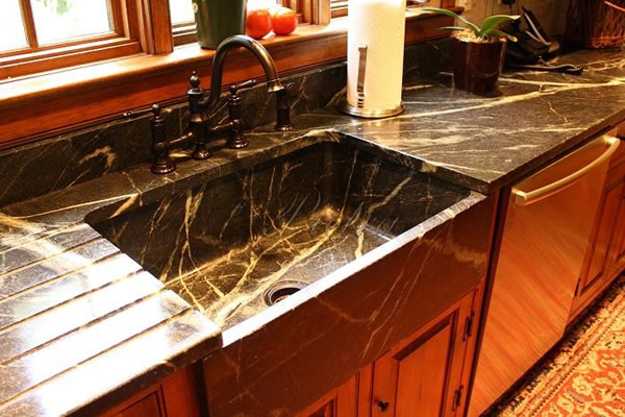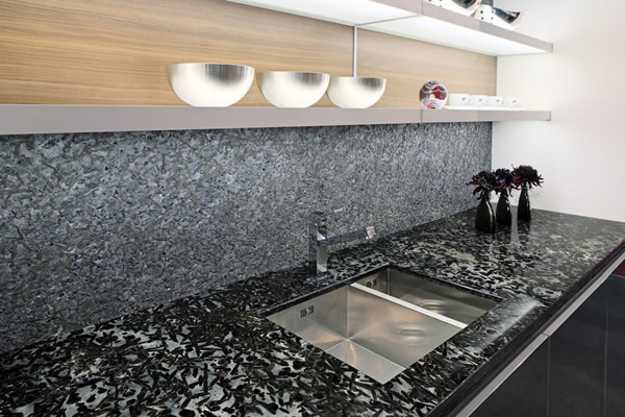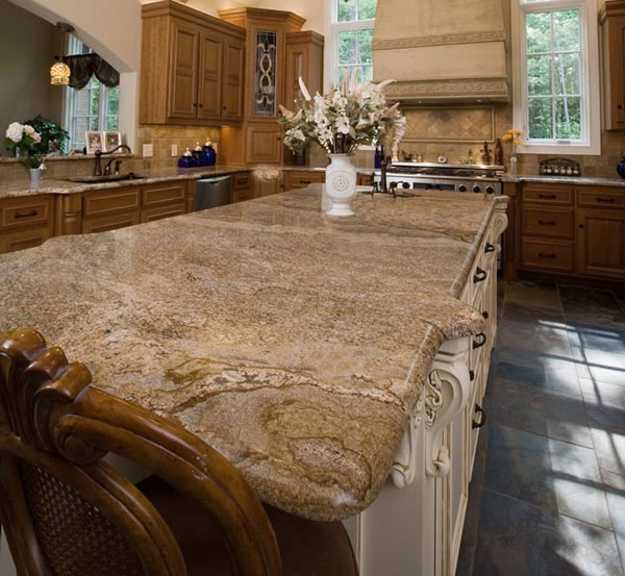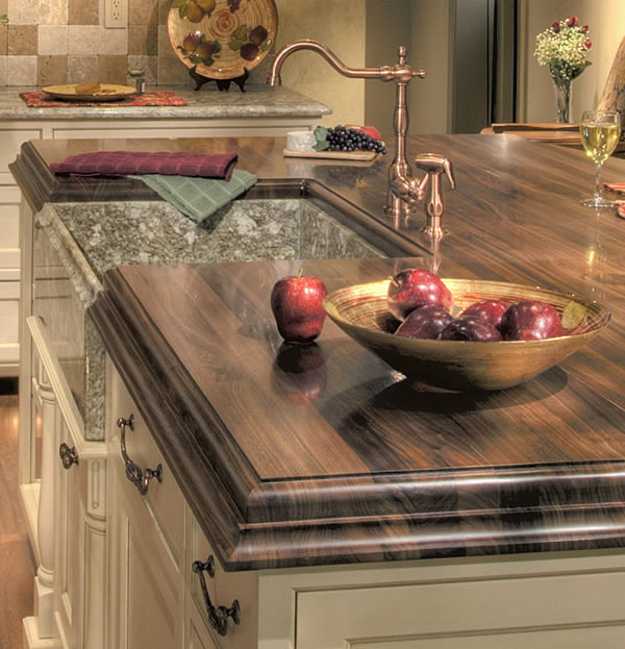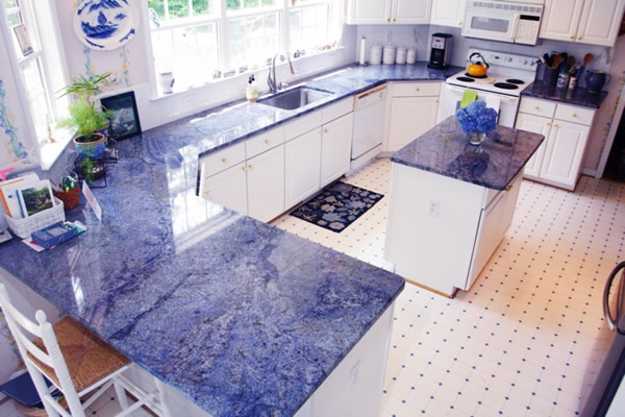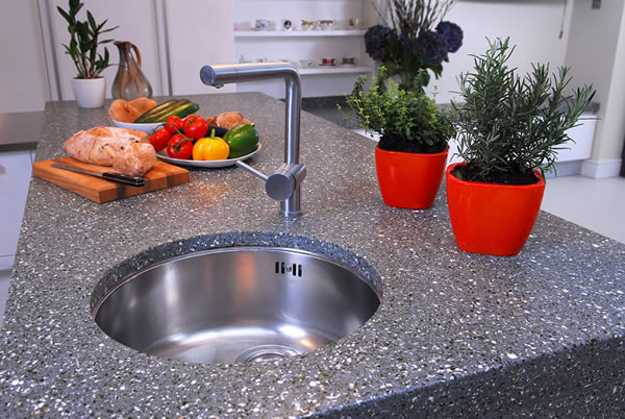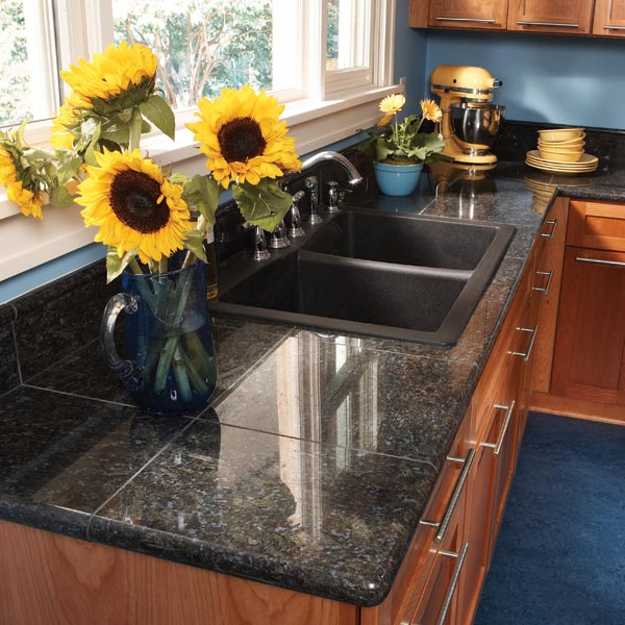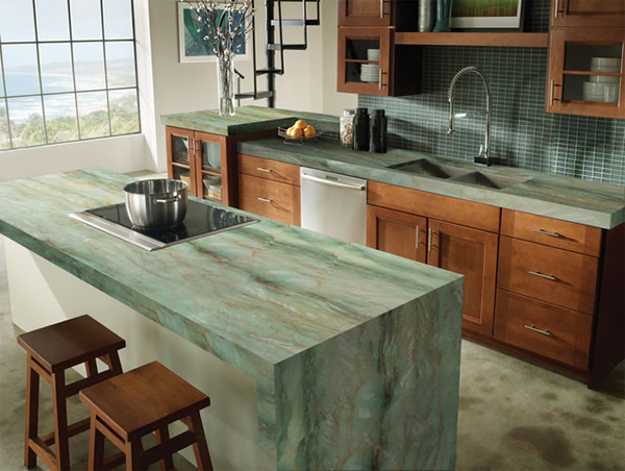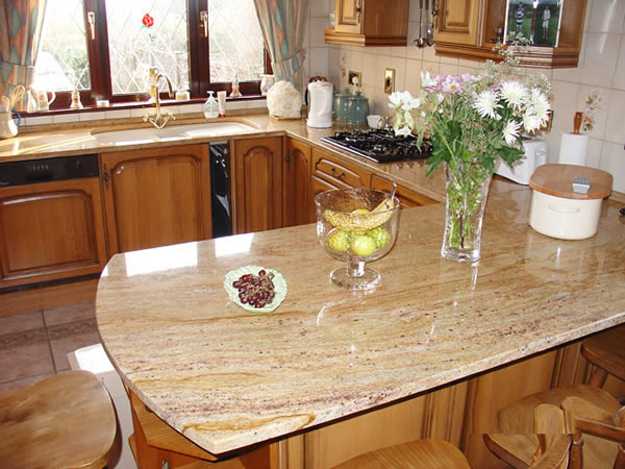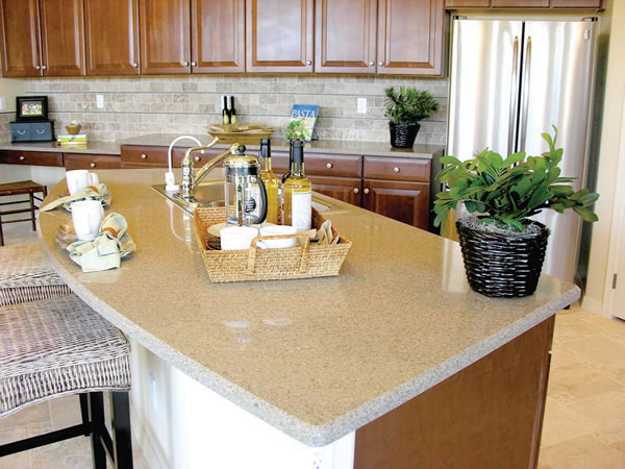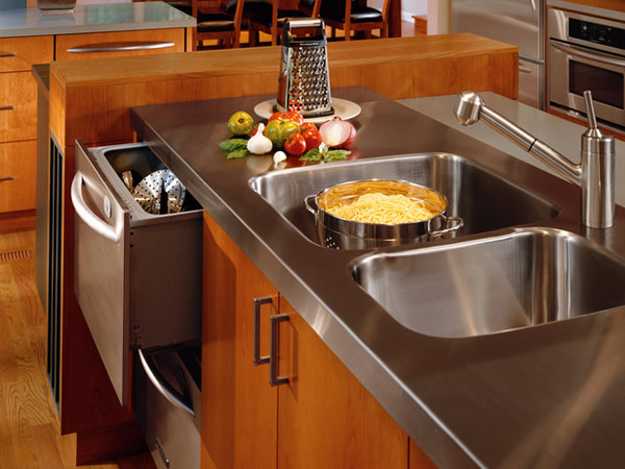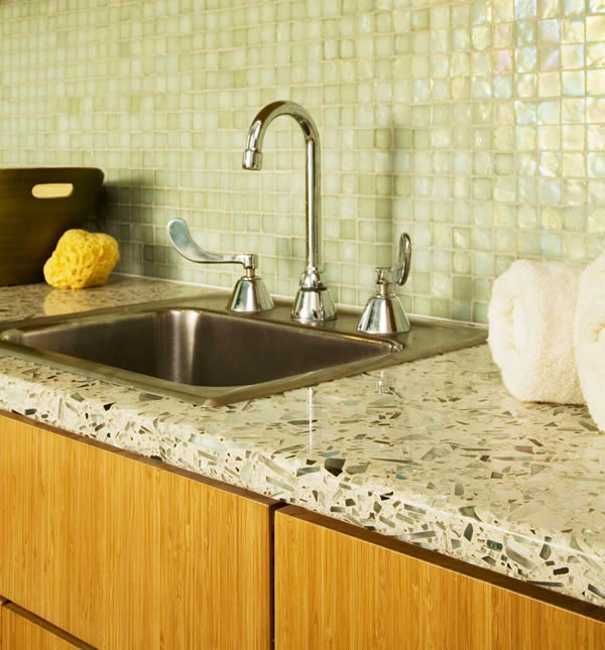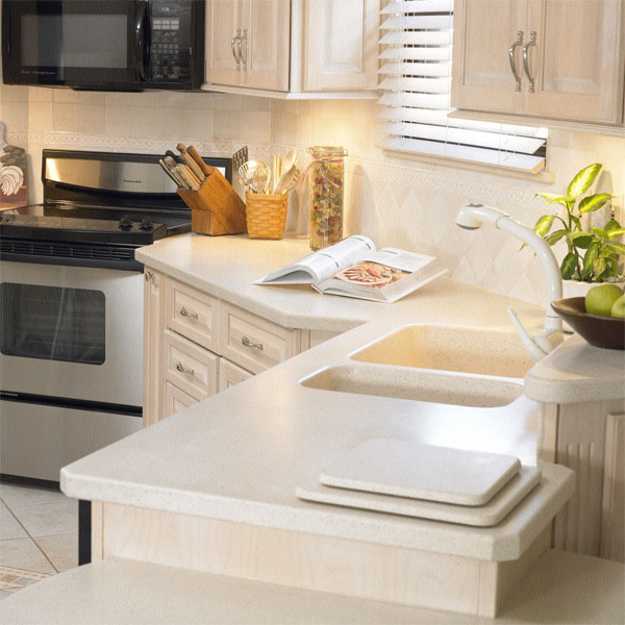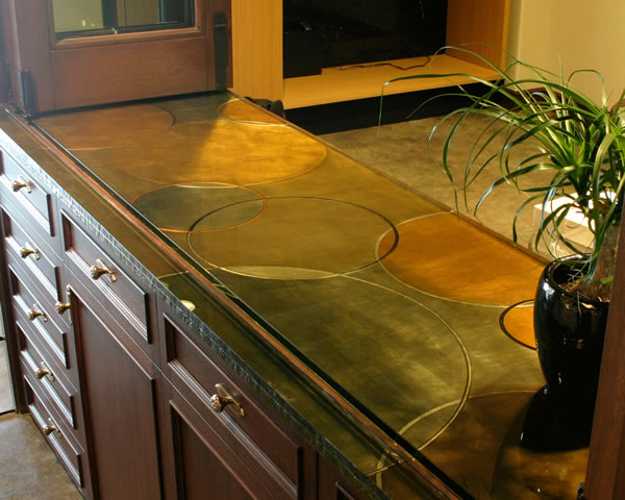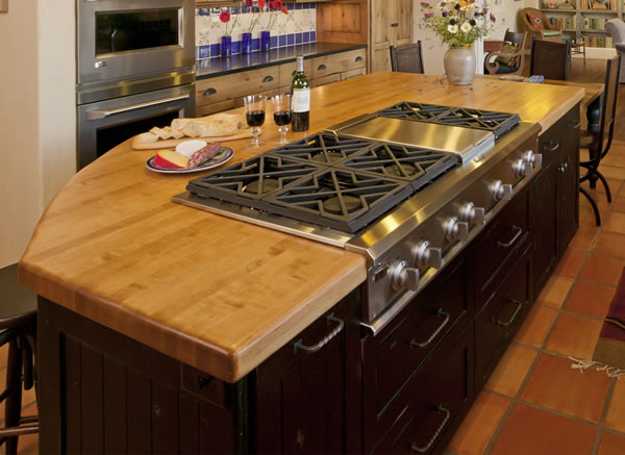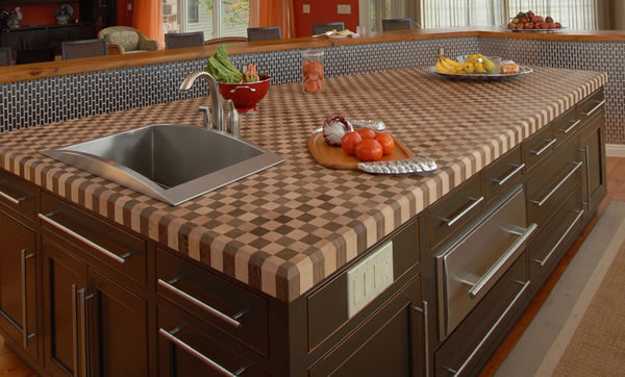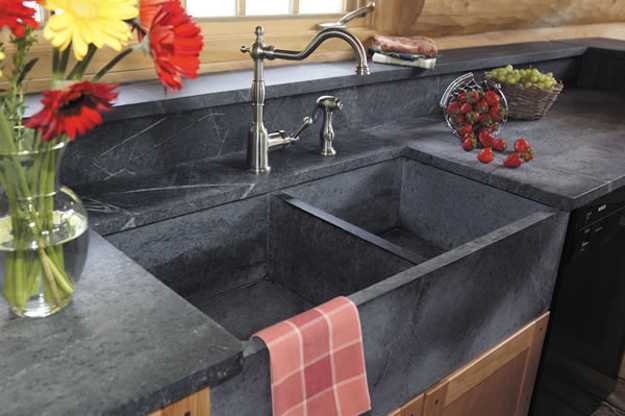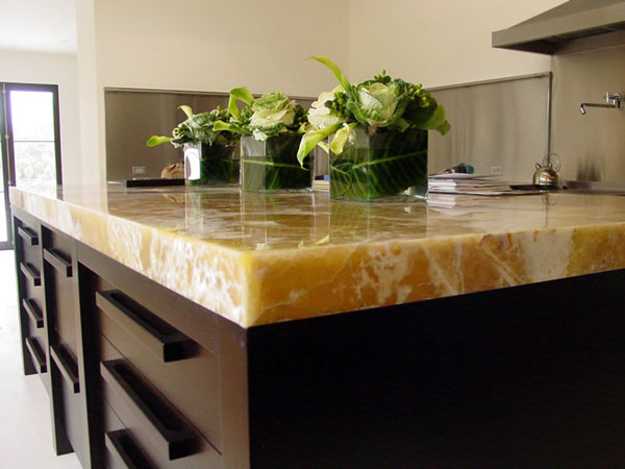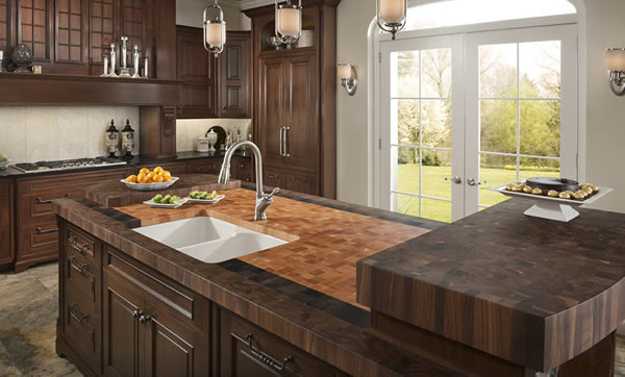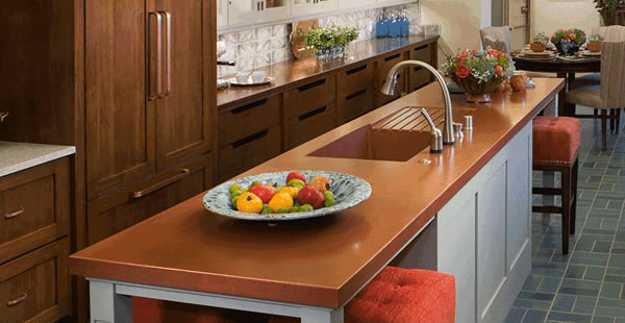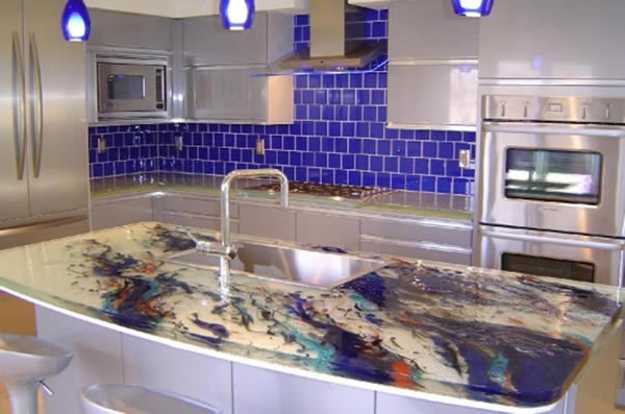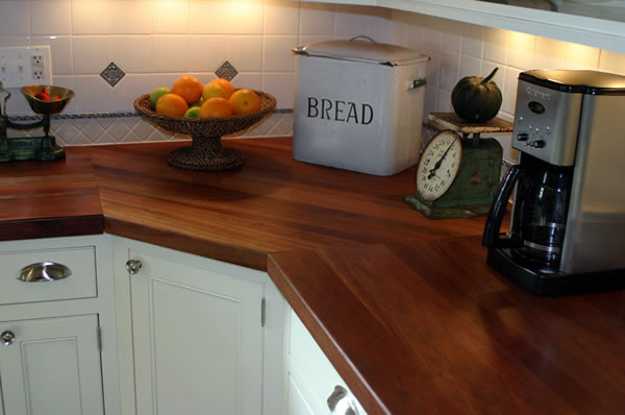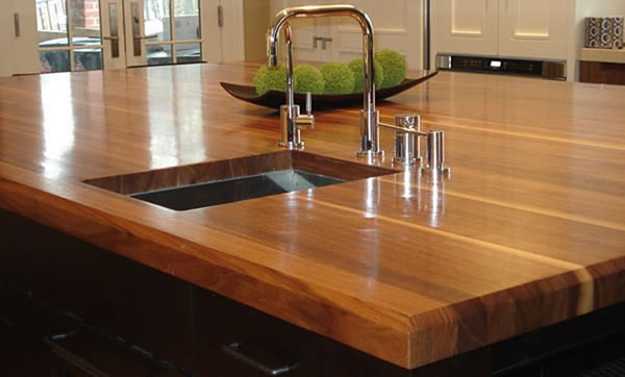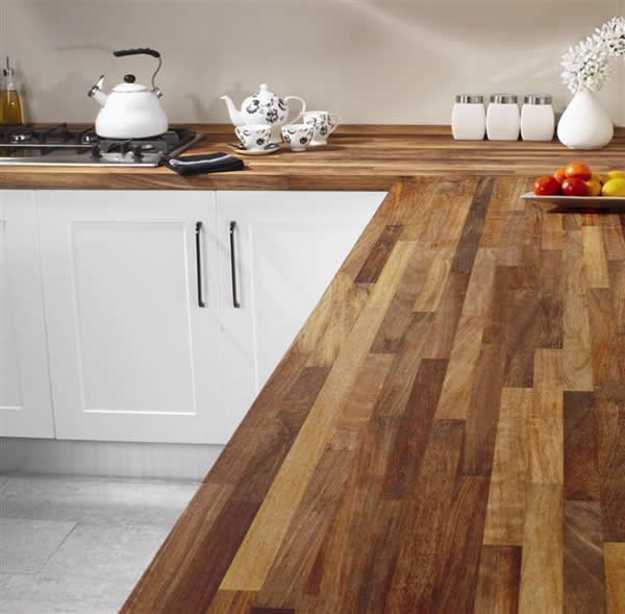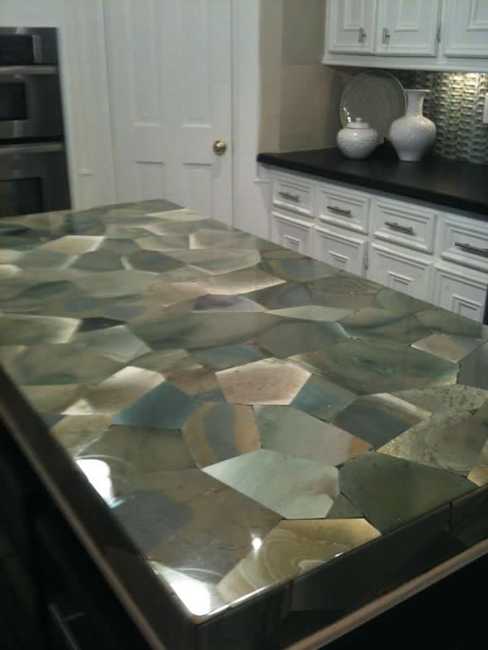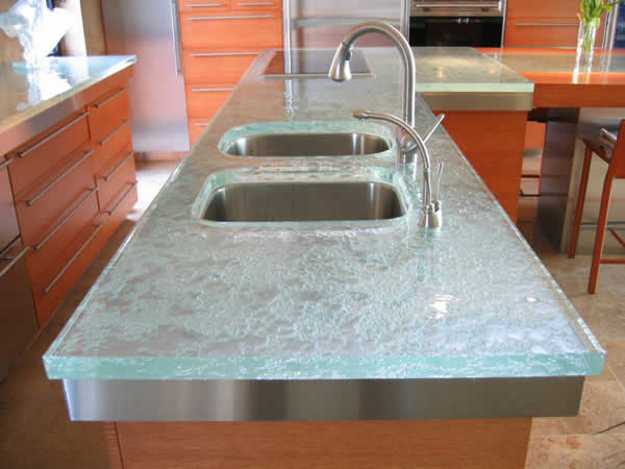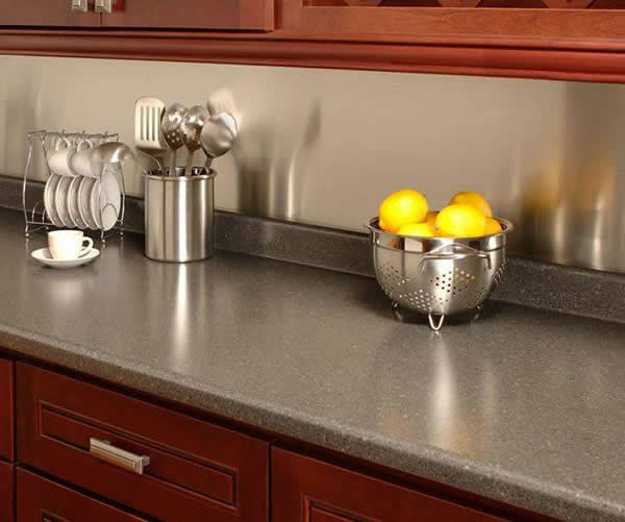 Warm metal accents are easy to incorporate into modern kitchen designs. Metal lamps, hardware, metal tiles, elements of kitchen designs will...
and enjoy free articles sent to your inbox