Hanging Home Decorations, Recycling Glass Test Tubes for Interior Decorating in Eco style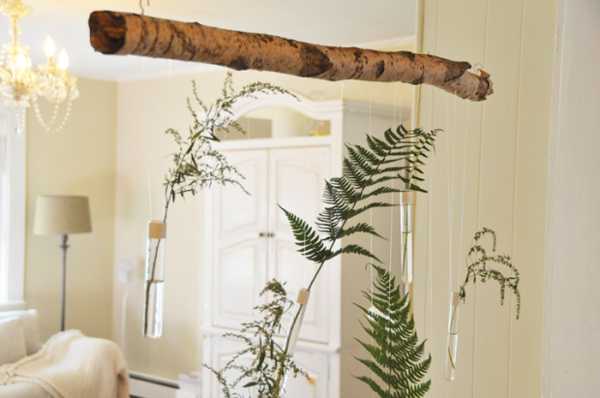 Great ideas how to make home decorations recycling test tubes, small glass bottles and green leaves
cheap decorations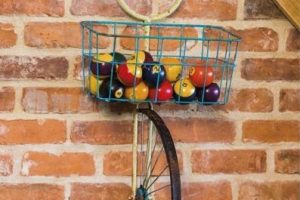 DIY home decorations made of test tubes and branches make wonderful accents for modern interiors. Hanging on a log, small glass bottles and jars with flowers and fern leaves are simple and elegant. A thin birch log or twig is great for hanging these beautiful DIY home decorations adding a touch of eco style to modern living spaces.
Hanging home decorations, creating hanging gardens and growing upside down plants, are interesting and creative interior decorating ideas in eco style. Nothing adds so much charm to Green home decor as DIY projects. Handmade simple and beautiful small vases made of glass test tubes accentuated with gorgeous fern leaves look natural, fresh and very attractive.
You know if you put fresh cut flowers and large leaves in water it will help keep them from wilting. If you have a cut flower preservative from a florist or a local superstore, it will help the flowers, branches and green leaves stay fresh much longer. You can use a little of sugar, soda, vinegar, vodka or bleach to preserve green leaves and fresh flowers in a vase. Hanging glass bottles , jars or test tubes with flowers create stunning displays and enrich Green home decorating in many amazing ways.
Creative ways to make decorations of green leaves and logs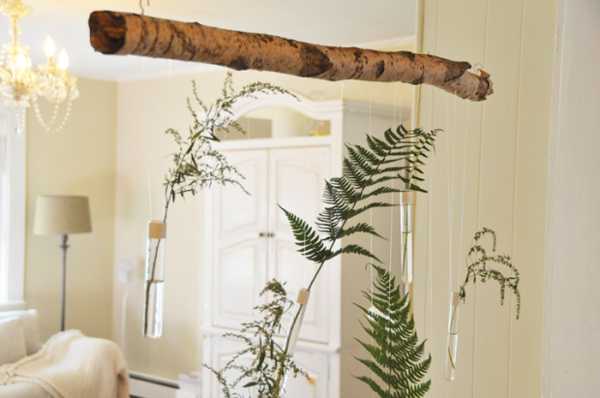 This suspended from the ceiling birch log holds the small glass test tubes with beautiful green fern leaves, and creates pleasant, unusual and very original hanging decorations. The Green decor is versatile and pleasant, suitable for any room, living spaces, and offices. Various leaves and flowers can add a splash of gorgeous green color and bright hues to interior decorating, making your room look natural, interesting and bright.
Small glass bottles and jars in vintage style look fantastic with a birch log, green branches, and flowers. The DIY home decorations offer charming, unique and attractive interior decorating ideas in eco style for modern homes.
Amazing contemporary lighting design with indoor plants growing upside down
Vertical garden design idea from Flora Grubb Gardens
Imagine a spectacular and colorful hanging decor over your head and get inspired by this wonderful DIY home decorations to improve and accentuate your eco-friendly interior design project. Any special occasion or holiday decor can be enhanced by adding a hanging vase with beautiful fern leaves or flowers.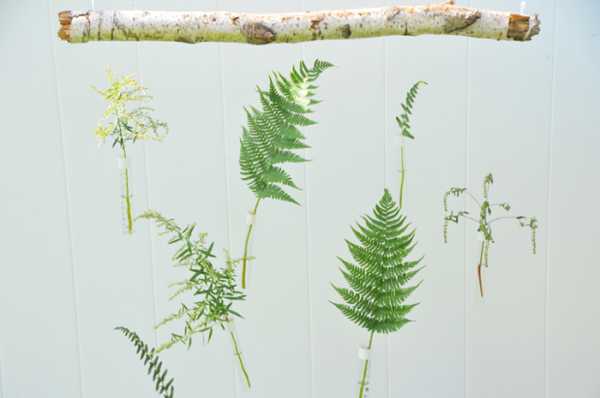 Recycling is a creative, Green, modern way to create something new, exciting, original, stylish for your home interiors. Do-It-Yourself projects are...
and enjoy free articles sent to your inbox