Amazing Contemporary Lighting Design with Indoor Plants Growing Upside Down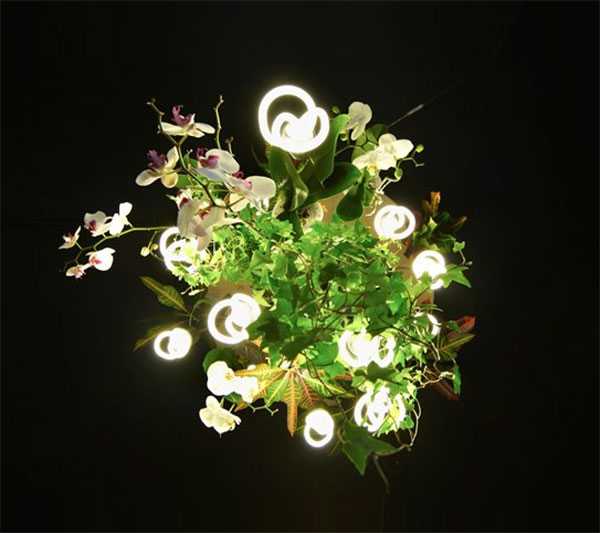 Modern chandelier with plants, green design trends in lighting
MODERN WALLPAPER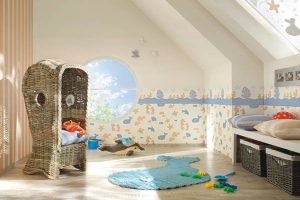 Unique lighting design and Green ideas transform modern spaces bringing surprising and bright lights decorated with fresh green leaves. The chandelier on the pictures from London Shoreditch Station looks amazing. A combination of contemporary bulbs and indoor plants make the lighting fixtures look unusual and impressive. The houseplants grow upside down in Sky Planters features energy saving bulbs and blends green design ideas with a charming look, inspired by lush greenery and tender flowers.
The unique upside-down planters define gravity, encourage abundant greenery and create a gorgeous chandelier, celebrating its innovative and playful design. Perfect for creating modern interior design and decor in eco style, the lighting fixture with upside-down in Sky-planters adding a natural feel to simple hanging lamps. The modern lighting design is perfect for innovative interior decorating with plants and saving the floor space in small rooms.
The Boskke Sky Planter has a unique reservoir that feeds water gradually to the plant roots. There is no excess water to drain away, and the planters can be used indoors without losing water to evaporation. The planters can be mixed with traditional and modern chandeliers, hanging lamps in retro styles or contemporary pendant lights. These combinations enrich any lighting design and give a fresh look to modern interior decorating.
Inventive home decorating with flowers and plants, Sky Planter design ideas from Bosske
Green home decor that cleans the air, top eco-friendly indoor plants
Chandelier with growing upside down plants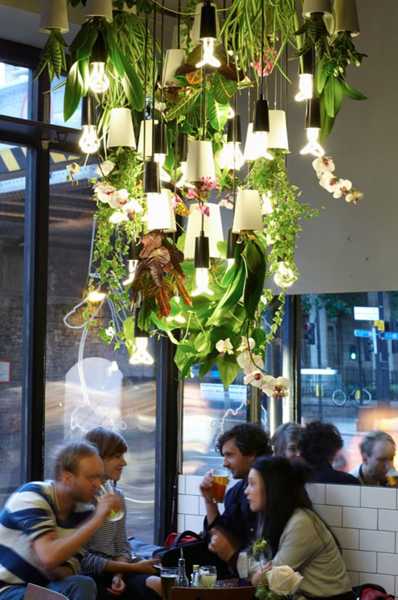 Plants emit oxygen, absorb carbon dioxide and toxic chemicals. The light with plants purifies the air in the room and creates a festive, stimulating, and healthy environment. Creative design ideas in eco style improve well-being, concentration and help rest.
Plants positively affect physical and mental health. In the workplace, plants increase alertness and productivity. Green colors and beautiful lush leaves alleviate stress and help study. It is a smart idea to add beautiful plants to interior decorating. The combination of lighting fixtures and planters allow creating surprising and spectacular centerpieces that are bright, natural and pleasant.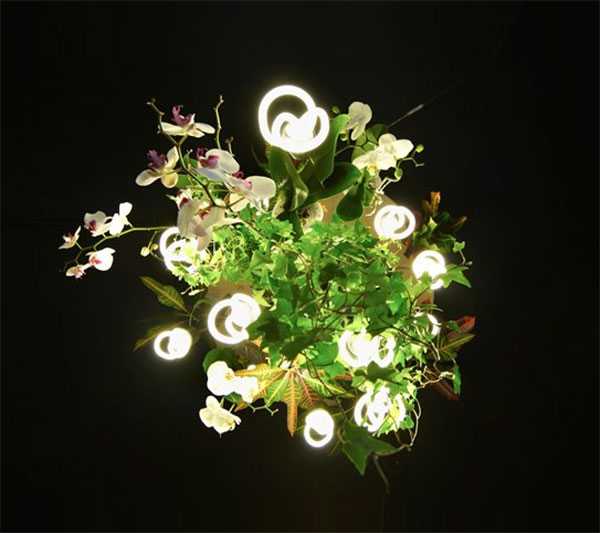 Mixing bulbs with upside down planters is a nice way to add very decorative accents to modern interior design, create a healthy environment and save floor space in small rooms in offices and eco homes. This fantastic chandelier in eco style encourages to look up and enjoy the beauty of nature. Designed by Plumen and Boskke, the chandelier is a fabulous lighting fixture with cute mini Plumen bulbs that creates a fascinating play of light and shadow and looks original and amazing.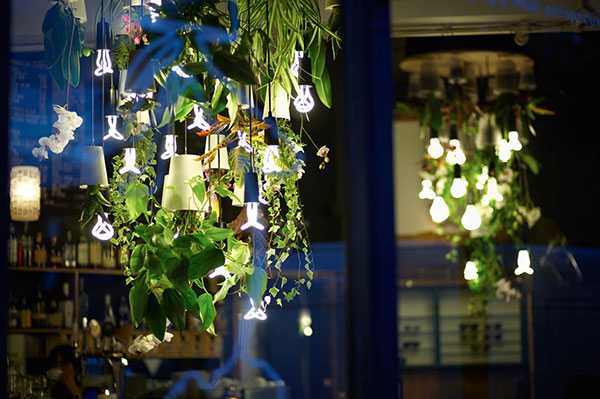 What time is it? It's singing bird o'clock! This unique timepiece is bringing the fresh vibe into spring decorating, making elegant...
and enjoy free articles sent to your inbox