Creative Home Decorating with Flowers and Plants, Sky Planter Design Idea from Boskke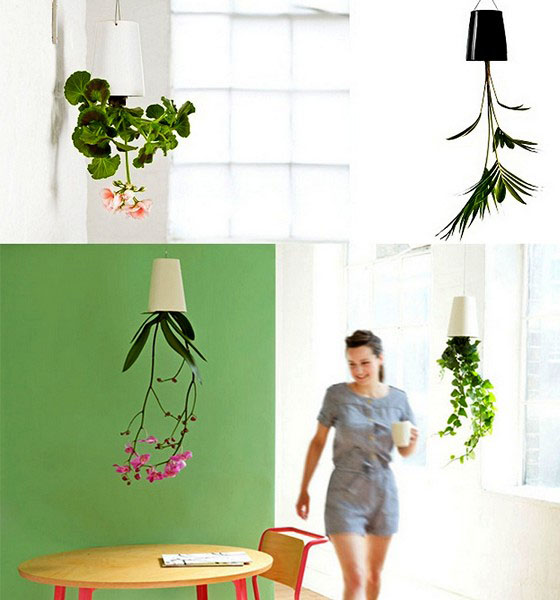 indoor plants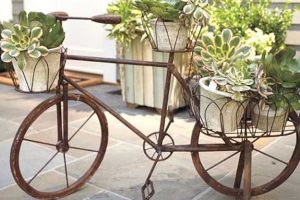 Creative design ideas for home decorating from Boskke are unique and playful. Two years ago talented designers, Bosque Jake and Patrick Morris offered an unusual way for decorating with flowers and indoor plants, and growing herbs for cooking upside down.
Sky planters are interesting and innovative home decorating ideas that allow using indoor plants and flowers as decorative accents in an unexpected way. Two guys from New Zealand made the task of home decorating with flowers and indoor plants surprising and enjoyable. Growing herbs in Sky Planters and harvesting leaves are easy and fun also.
Sky Planter design brings a fresh accent into home decorating with flowers and indoor plants. Simple and practical Sky Planters are perfect for designing contemporary indoor gardens in modern homes and growing herbs for health or cooking. Hanging plants planters save space, making home decor look contemporary, exciting and stylish.
Smart kitchen decorating with edible herbs
Lilliputian table decorations and gift ideas, mini plants
Hanging Sky Planters for growing herbs and home decorating with flowers and indoor plants
How do herbs and indoor plants grow upside down? Sky Planter from Boskke, www.boskke.com/ is designed to keep the soil and water inside.
Green indoor plants, blooming or herbal plants in Sky Planters are great decorating ideas for eco friendly homes. Natural and cheap decorations, white and black planters create functional, comfortable and unique home decor in eco style.
Hanging planters for growing herbs and indoor plants
Sky Planters equipped with a special hook at the bottom for a window or ceiling decorating. Sky Planters look great above the sink and kitchen island, on balcony or porch, in any room and office, adding unique decorative accessories to interior decor that are stylish and space saving.
Green home decor that cleans the air, top eco friendly house plants
Each pot has a small reservoir for water and gradually distributes the moisture to the roots of hanging plants, significantly reducing the frequency of watering.
Unusual balcony decorating ideas, orchids in hanging upside down Sky Planters
Especially Sky Planter design idea will be appreciated by those who like to grow edible herbs at home. Sky Planters with parsley and dill, green onions and cilantro, sorrel and mint, hanging in the kitchen or on the balcony provide fresh herbs for cooking, create unusual indoor gardens and add a splash of green color to home decorating ideas, allowing to enjoy the nature from the comfort of your home.
Recycling decor, old shoes for green house plants
Designers have provided a cover for for the unusual planters for plants to keep potting soil inside. Also there are white and black hanging planters in various sizes for growing larger plants.
More from home decorating ideas

Bright home interiors and amazing views of the ocean make this beach house a dream place. Large windows, light, neutral room...
and enjoy free articles sent to your inbox