Small Kitchen Ideas, Stimulating Coffee Theme for Kitchen Decor

Decorating Ideas

Kitchen Ideas

Lights Appliances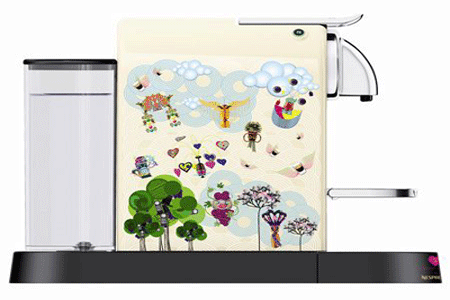 Best coffee machine decoration, kitchen decor, home appliances painting ideas and color inspiration
kitchen colors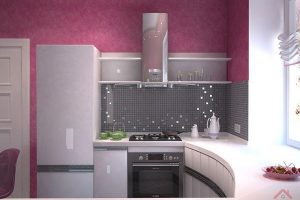 The Nespresso coffee makers impress coffee fans with creating best coffee machines decoration for 2011. Nespresso offers artistic kitchen ideas for small kitchen appliances, unusual decorating themes and modern colors. Stimulating and attractive coffee kitchen decor is all about the experience. Also artful decorating ideas offer a perfect color scheme for modern kitchens.
Nespresso started their innovative decorating project N-Art, inviting famous contemporary artists and designers for developing new coffee machines and kitchen decorating ideas every year. Manish Arora, talented fashion designer from India, was chosen to develop coffee machines and stylish color palette.
The designer, who increasingly makes the difference in the world of fashion, created coffee machines, offering modern kitchen decorating ideas, stylish color combinations and exciting themes now. The designer regularly participates in Paris Fashion Week and got selected to develop coffee making machine designs and unique kitchen decorating ideas that people can enjoy.
Modern kitchen decorating and design trends
Modern kitchen decorating to dress up the fridge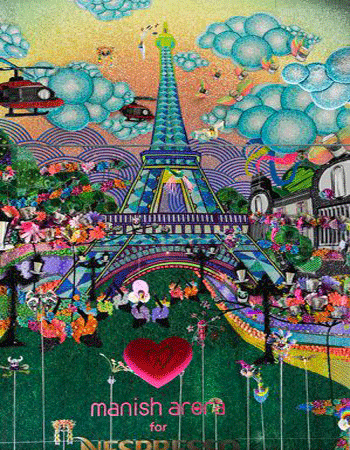 Nespresso coffee machines manufacturer gave Manish complete freedom for creating coffee machines decoration and developing artistic decorating ideas for modern kitchens.
The designer presented his vision of Nespresso brand, offering colorful patterns for coffee making machine design, 'haute couture' and decorating ideas for Nespresso coffee shops.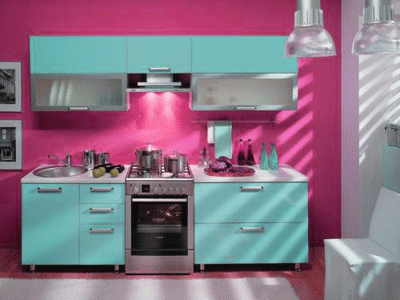 The designer created fantastic world of unique coffee machines, themes and colors that can be inspirations for choosing painting ideas for modern kitchen decorating.
Kitchen designs with modern fashion attitude
Kitchen lighting design for coffee kitchen decor
Bright colors of coffee making machine decoration are appealing, harmonious, artistic and stimulating, suitable for large kitchen ideas and small kitchens.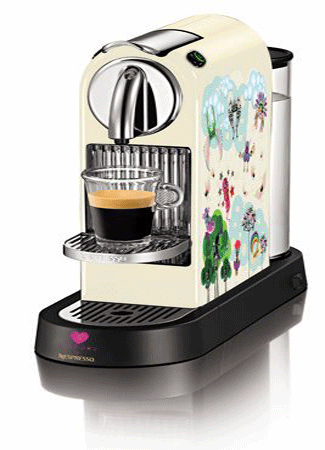 16 young princesses symbolize 16 types of coffee Grand Cru. The magic story that happened in the distant kingdom Swig is inspiring for developing personal kitchen decorating ideas, using designer color palette and interesting themes for modern kitchen decor.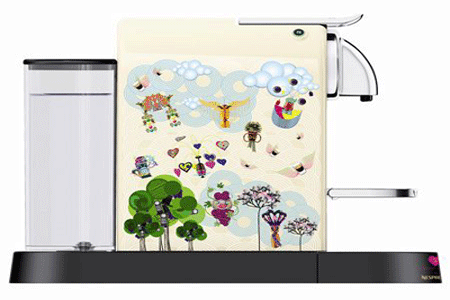 The King Bacchitarius was hunting, when he met a young girl, attracted by her perfume. The girl's name was Nespresso. The King made her the Queen, and they had 16 beautiful daughters.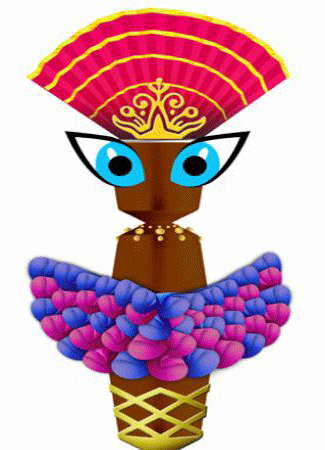 All princess have different personalities, adding elegance and charm to the family. They travel around the world, sharing with people their favorite coffee aroma and flavor. Manish Arora has created 16 elegant princesses figurines. (Limited collection is available in December 2010 till February 2011.) Each princess, like each type of Grand Cru coffee, has a unique character and a story to share.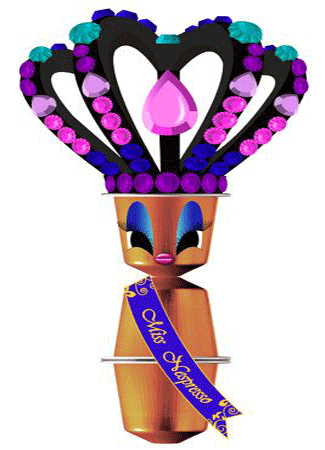 Bright coffee machines and unique decorating ideas suggest beautiful color schemes for modern kitchen decor. The interesting and romantic story makes coffee kitchen decor meaningful, stimulating and pleasant.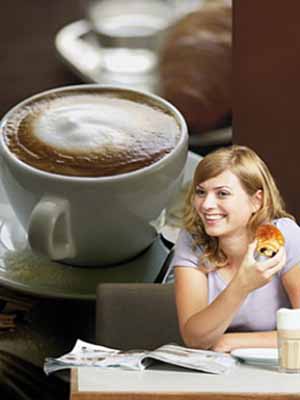 These ideas can be used for transforming old coffee machines into attractive decorative items, celebrating an artistic approach to reuse and recycle ideas.
Modern kitchen appliances
Home appliances, yellow-silver stove concept
New stainless steel refrigerator for hi-tech modern kitchen
Kitchen tea kettle for functional comfort and safety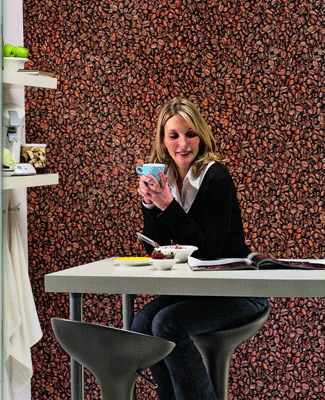 More from interior design

Bright home interiors and amazing views of the ocean make this beach house a dream place. Large windows, light, neutral room...
and enjoy free articles sent to your inbox