Modern Kitchen Accessories, Lid Sid from Luka Or, Playful Pot Lid Stopper Design Idea

Decorating Ideas

Kitchen Ideas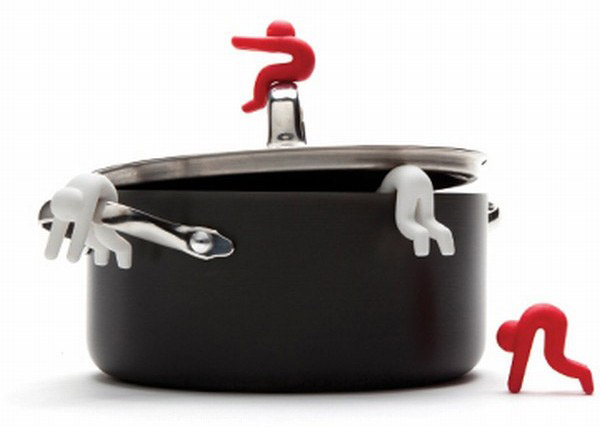 White and red pot lid stoppers, modern kitchen accessories and creative design ideas
gift ideas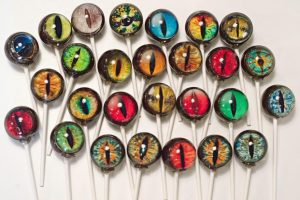 Modern kitchen accessories are not only functional, but very decorative, interesting and surprising. Lid Sid pot lid stopper from Luka Or is a creative design idea that bring playful kitchen accessories and bright colors into modern homes.
The pot lid stoppers Lid Sid comes in two colors, white and bright red. Pot lid stoppers are convenient, practical and attractive small kitchen accessories that improve mood and create joyful atmosphere.
The pot lid stopper design idea is simple and charming, offering playful figurines that let the steam out of the pot during cooking.
Modern kitchens, functional kitchen accessories and ideas
Smart wine bottle stoppers, contemporary small kitchen accessories
White and red pot lid stoppers, modern kitchen accessories and creative design ideas
Lid Sid is a creative and delightful pot lid stopper that prevents the lid to slide and cover the pot, helping the cook to keep it open as long as needed.
Made in shapes of little men, pot lid stopper design idea is an elegant way to add cheerful flavor and bright color to modern kitchen decor, making a time-consuming process of cooking more pleasant.
Modern tableware art, creative green and white dinnerware sets
3 People Coffee and Tea Set, playful white dinnerware
The set of unusual and funny, functional and convenient pot lid stoppers are excellent gift idea that will add more fun to any kitchen decor.

Warm metal accents are easy to incorporate into modern kitchen designs. Metal lamps, hardware, metal tiles, elements of kitchen designs will...
and enjoy free articles sent to your inbox