Modern Bathroom Faucets for Your Bathroom Design and Interior Decorating Style

Bathroom Ideas

Interior Design Ideas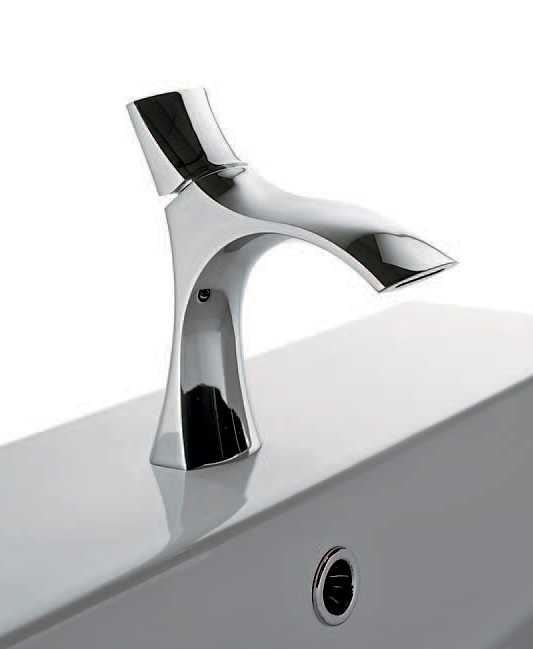 Stylish bathroom faucets in contemporary style
MODERN WALLPAPER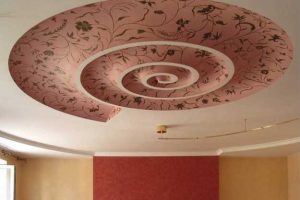 Modern bathroom faucets come in variety of styles, sizes and finishes. Your perfect bathroom faucet can be single-handle or two-handle faucet design, unique or traditional, in nickel or bronze finish, large or small, contemporary or retro-modern, but suitable for your bathroom design and interior decorating style. Select bathroom faucets that complement your existing bathroom design and accessories.
The easiest way is to choose the faucet that can be easily fit in your current bathroom sink, enhancing modern bathroom design and decorating. Also consider the fact that the difference in price for bathroom faucets is not what they look like on the outside. Some bathroom faucets look great, but soon start leaking because of the cheap plastic parts.
Select bathroom faucets wisely, read the information that manufacturers provide. Do your homework and get the best bathtub and sink faucets for your modern bathroom design. pic Two handle sink faucets are the most common and come in a multitude of designs, styles and finishes. There are traditional and wall mount bathtub and sink faucets and contemporary free-standing bathtub faucets that look unusual, interesting and stylish.
Best bathroom faucets from GROHE, eco friendly products for modern bathroom design
Modern bathroom faucets, 8 tips for choosing new faucets for your bathroom remodeling
Modern bathroom faucets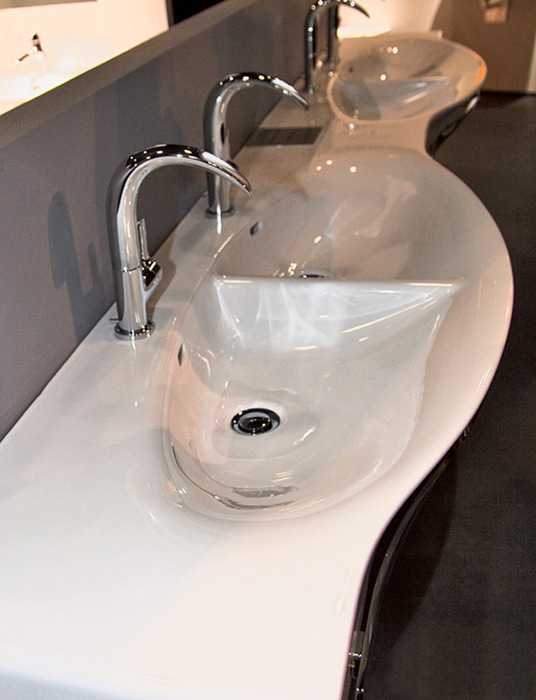 The single handle sink faucets vary and can feature softly shaped pop up handle or super sleek contemporary sink faucet handle. The retro-modern bathtub faucets for claw-foot bathtubs look very nice. The claw-foot bathtub faucets are great for bathroom design and decorating in classic and vintage styles. These modern bathroom faucets look very decorative and elegant and add intricately detailed designs to your interior decorating.
Unique bathroom faucets in art deco style or bathroom fixtures, inspired by ethnic interior decorating ideas, are ideal for creating very personal and impressive modern bathroom design that makes a statement.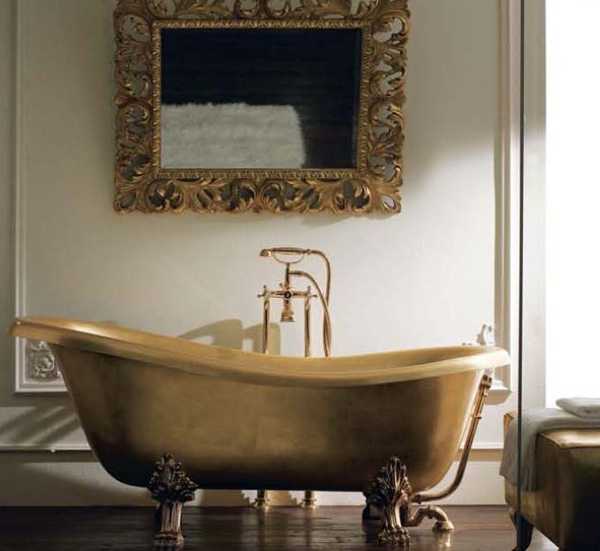 There are a large number of available finishes for modern bathroom faucets, from exclusive and luxurious to contemporary and traditional: brushed nickel, satin nickel, polished nickel, chrome, polished chrome, stainless steel, polished brass, antique brass, bronze, oil rubbed bronze, platinum, acrylic and copper. Select bathroom faucets in your favorite style and finish, adding functional and decorative elements that you like to your bathroom design and decorating.
15 modern bathroom design trends
Contemporary bathroom ideas, LINFA bathroom faucets inspired by waterfalls
Choose high quality bathroom faucets for your home to create attractive and stress-free modern bathroom design.  There are numerous amazing classic, traditional, contemporary and retro-modern bathroom faucet styles on the market that can and personality and a unique feel to your bathroom design. Your modern bathroom with attractive and functional fixtures, beautiful faucets and accessories create a pleasant place for relaxation.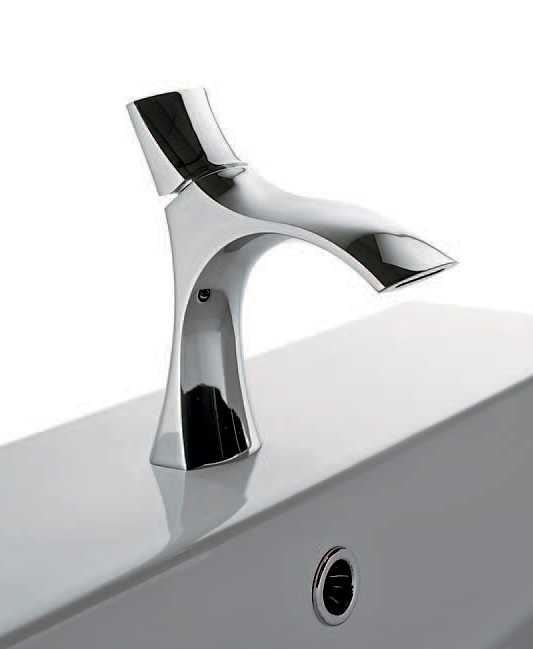 Recycling is a creative, Green, modern way to create something new, exciting, original, stylish for your home interiors. Do-It-Yourself projects are...
and enjoy free articles sent to your inbox