15 Modern Bathroom Design Trends 2013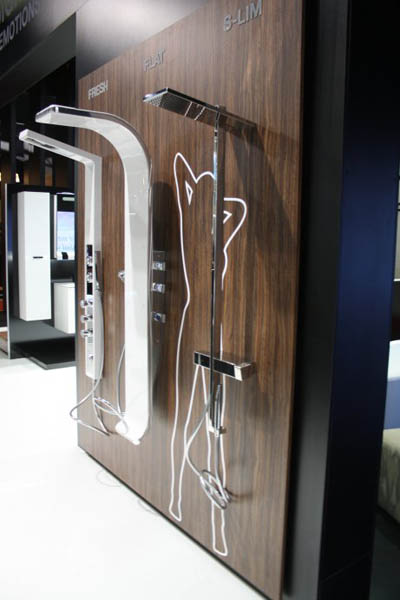 bathroom faucets and fixtures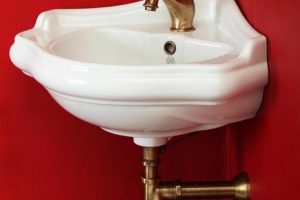 Bathrooms became one of the most important rooms in the house. Modern bathroom design is pleasing to the eye, functional and relaxing. Modern bathroom decor helps people feel better and rejuvenate. Stylish and comfortable modern bathroom design adds value to a house or an apartment, increasing its price and selling homes faster.
Functional and elegant modern bathroom design is an important part of new home design or home staging. The variety of bathroom features, furniture, decorative materials, like modern wallpaper, floor and wall tile designs for bathroom decorating, gives a chance to create unique bathroom designs for any taste and in any style.
Here are top 15 modern bathroom design trends 2013 from major brands. Modern bathroom design trends 2013 will help you select the best bathroom decorating ideas for your home and choose right materials for bathroom renovation or home staging, creating stylish interiors that make a house or an apartment more desirable and comfortable to live in.
Wood-like floor and wall tile designs for modern bathroom decorating
1. Practical and attractive ceramic tiles and wall tiles are popular choices for modern bathroom design. Mosaic tiles are especially stylish and decorative material for functional rooms with a high humidity level.
2. Ceramic tiles and bathroom wallpaper bring few attractive trends. Modern bathroom wallpaper patterns offer large geometric and floral designs in stylish colors.
Mosaic tiles and large tile design combination, white and rich blue bathroom colors
3. Modern wallpaper patterns come in natural and light colors, like white, cream or light beige. Modern bathroom decor emphasizes the variety of textures and interesting 3d surfaces.
Mosaic tiles and modern wall tile designs in patchwork fabric style
4. Large floor or wall tiles create beautiful pattern combinations with contrasting mosaic tiles, adding unique flavor to modern bathroom design.
Wall tiles with different designs in patchwork style are combined with large floor and wall tiles designs in matching colors
5. Wall tile designs with ethnic, traditional, exotic, ancient, futuristic and nature inspired patterns offer one of the most unique, artistic and interesting bathroom design trends. Abstract, geometric and floral designs, animals, birds, traditional houses and familiar traditional images add coziness and romantic charm to modern bathroom decor.
Contemporary bathroom tubs, 20 modern bathroom design ideas
6. White and pastel light color shades are stylish choices for modern bathroom decorating. Wall tiles in bright colors, like rich blue and grayish color sades, orange and green-brown colors, are also trendy options for modern bathrooms.
Floor and wall tile designs in neutral light color shades, modern bathroom colors
7. Modern wallpaper for bathrooms and wall tile designs that look like wooden, natural stone or brick surfaces, bring interesting bathroom design trends that look realistic and surprising.
Modern wallpaper with floral designs for stylish bathroom decorating
8. The combination of natural stone texture with shiny or glossy mosaic tiles, simple and elegant bathroom fixtures and impressive LED lighting is one of the most exciting, rich and expressive modern bathroom design trends 2013.
Wall mosaic tiles, natural stone floor tile designs and LED lighting for luxurious bathroom design
9. Bathroom fixtures in minimalist style, elegant shapes and classy colors, combined with luxurious natural materials, are modern bathroom trends for 2013.
Modern bathroom design trends from TOTO, eco friendly bathroom fixtures
10. Innovative technologies bring contemporary transparent very fine coating which makes bathroom tubs, toilet bowls and sinks surfaces smooth, easy to clean and super attractive. Energy saving bathroom lighting, smart heaters and water saving faucets, controlled by electronic devices, with photo elements and remote controls, are modern bathroom design trends for 2013.
Bathroom sink with integrated shelves and faucets in small sizes
11. Bathroom sinks and shower designs with integrated shelves and faucets, horizontal showers, contemporary faucets and color changing lighting fixtures add beautiful new designs to modern bathrooms, offering ergonomic and space saving bathroom design trend 2013.
Horizontal shower design, modern bathroom design ideas
12. The luxurious blend of classic and contemporary bathroom sinks with wood furniture make modern bathrooms look exclusive and expensive. Gorgeous classic bathroom furniture bring the beauty of natural wood into modern bathrooms. Mixed with beautiful lighting and mirrors, wood furniture create bright, warm and stunning interiors in classic style.
Wood furniture and bathroom mirror frame, retro-modern bathroom design trend
13. Bright bathroom colors, child-friendly, comfortable, but interesting and unusual design ideas that look playful are kids bathroom design trends in 2013.
Kids bathroom decor in bright red and green colors
14. Retro bathroom ideas, exotic decorating materials, exclusive bathroom furniture, fixtures and wall designs in Art Deco style will be popular modern bathroom design trends in 2013.
Double sink with one base, modern bathroom fixtures
15. Two bathrooms in one, male and female areas in one room with double sinks or two adjacent rooms, that allow to enjoy personal decorating ideas and partners favorite colors, are new bathroom design trends for 2013.
More from bathroom design

Remodeling bathroom interiors is an essential part of creating a modern home. A beautiful, functional, well-planed, and modern bathroom design affects...
and enjoy free articles sent to your inbox