Horizontal Shower Design from Donbracht, Modern Bathroom Design Idea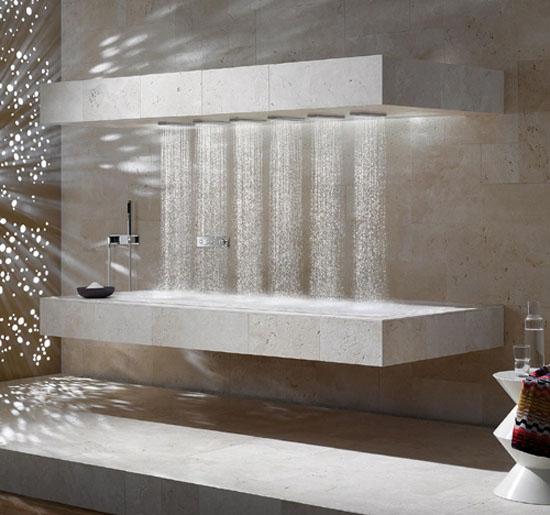 Contemporary shower with heated bench, Horizontal Shower design idea for modern bathroom
DECORATING SMALL APARTMENTS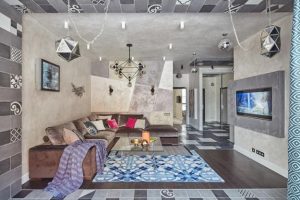 Horizontal Shower is very decorative and impressive, functional and modern bathroom design idea from Donbracht. The unusual shower design demonstrates the pasion and innovative attitute that the company have showed in their bathroom products.
Very decorative and innovative bathroom products from Donbracht, www.dornbracht.com/en/ add style to existing bathroom interiors and create exclusive new bathroom designs for comfortable and beautiful homes.
Simple and sleek Horizontal Shower design is a modern bathroom interior design idea that will make your home unique, creating pleasant and relaxing modern bathroom interior with functional and chic fixtures.
Walk in shower art, design for a lonely sole
Modern bathroom design, walk in showers and glass screens
Luxurious shower design idea
Contemporary shower with heated bench, Horizontal Shower design idea for modern bathroom
Contemporary shower design provides the relaxation of a bathtub, the terapy and health benefits of shower jets, creating multifunctional, spa-like bathroom interior design for modern homes.
There are six water bars that run the length of the horizontal shower, equipped with jets. Shower jets are remotely controlled by a panel on the wall.
Unique shower jets and heated bench, innovative walk in shower design
Few settings for different shower effects are available for you pleasure, that help relax, get rid of stress and muscle pain, and rejuvenate after a long busy day.
Bathroom decorating with beautiful bathtub and space saving shower
Modern bathroom design ideas, bathroom fixtures
Horisontal Shower design offers specific water temperature and pressure settings that vary to create the desired effects. Lying on your front or back are especially pleasurable and relaxing.
Contemporary walk in shower design idea for luxurious lifestyle, unique and bright contemporary bathroom design
The bench is heated, which adds luxurious detail to this contemporary shower design, creating more comfortable and enjoyable modern bathroom interior.
Top 10 modern bathroom design trends
8 latest bathroom design trends
Luxurious bathroom design with Horizontal shower and heated bench
More from modern bathroom

Remodeling bathroom interiors is an essential part of creating a modern home. A beautiful, functional, well-planed, and modern bathroom design affects...