Walk in Shower Art, Design for a Lonely Sole
---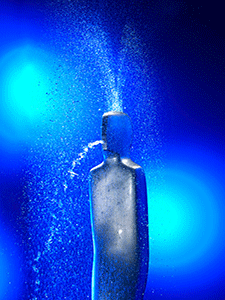 Modern bathroom shower design, walk-in shower
Modern bathroom design ideas, contemporary shower enclosures made of glass and stainless steel, look dramatic and unusual. Doorless walk-in shower design Aquanatass, which means 'take a shower with me', looks like an artwork. A man silhouette adds unique character to this shower design, introduced by Bagno Sasso Aquanatass, the contemporary bathroom fixtures manufacturer from Europe.
This unique bathroom shower design is a beautifully sculptured artwork, that looks erotic and seducing. The impressive contemporary shower design blends unique bathroom decorating ideas with functionality. A sculptured male silhouette of a naked stranger invites to take a shower with him… The Aquanatass bathroom shower design features the height of an average man, 175 cm. Creative and unusual walk-in shower enclosure can turn a daily hygienic ritual into sensual experience.
The unique shower artwork is intended for luxurious modern bathroom design, The contemporary shower is created from Hubert Rieber drawings, the artist and dreamer, who came up with elegant bathroom shower ideas and unexpected inspirations for a doorless walk-in shower enclosure with a stainless steel sculpture of a man.
Unique bathroom shower design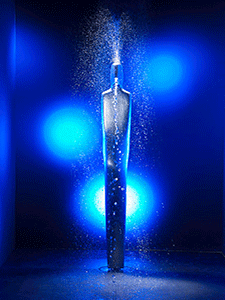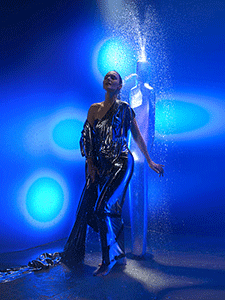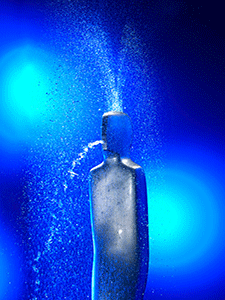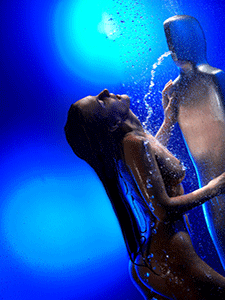 Doorless glass shower enclosure
The doorless shower enclosure, decorated with glass and a stainless steel sculpture, is presented by a creative team of designers which enjoy working with artistic and surprising ideas, new design concepts and contemporary bathroom products for luxurious homes, hotels and resorts.
The contemporary shower manufacturer designs and sells these limited edition showers made of bronze and aluminum also. Wooden bathroom accessories are offered for stylish bathroom shower designs which can decorate luxurious homes, hotels and resorts.
Contemporary bathroom ideas, modern bathtubs and walk-in shower designs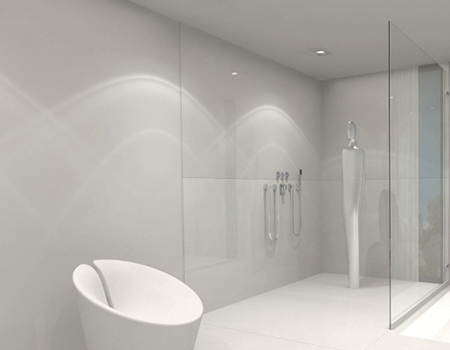 Unique and contemporary bathroom fixtures, bathtubs and shower designs, including the new walk-in shower design with a stainless steel man silhouette, are great for creating interesting and unique home interiors and shower designs in luxury homes, hotels saunas and spas.
Feng Shui home, bathroom decorating secrets
The art of interior design, future of the furniture
This bathroom shower design is created for Middle East. The contemporary shower with a stainless steel silhouette can be purchased in Switzerland and the United Arab Emirates. That is why the advertising pictures of walk-in showers with the girl in hijab, instead of the explicit images of modern bathroom shower, were shown during the presentation.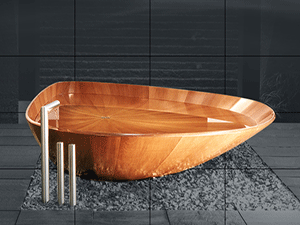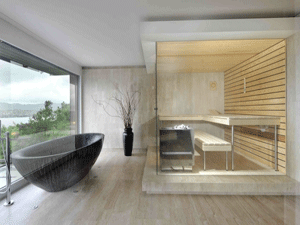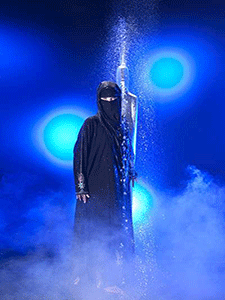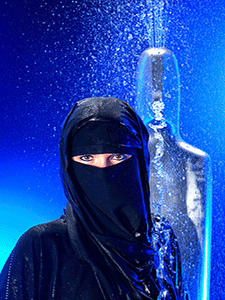 More from the art of decor

There are hundreds of reasons to recycle metal parts, old cookware, wires, tools for creating unique designs and decorating your office...