Decorating with Food, 14 Modern Kitchen Cabinets and Wall Shelves Decorating Ideas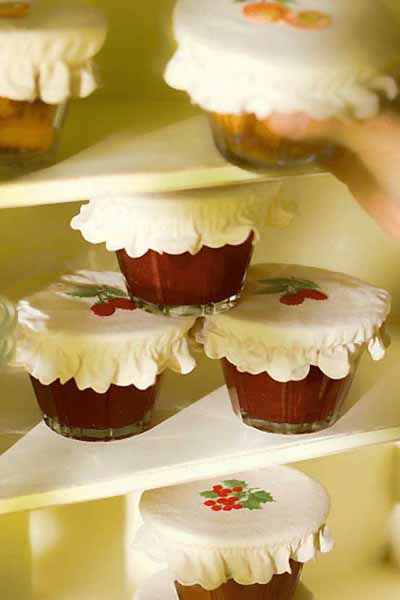 Small glass jars with colorful jams on kitchen shelves
shelves decoration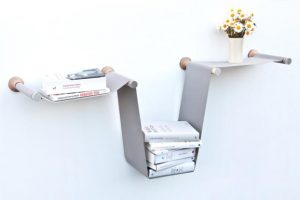 Decorating with food and creating healthier food storage solutions are modern kitchen ideas. Wall shelves, free standing shelves and kitchen cabinets with glass doors or without doors are great for food storage. Food can add color and aroma to modern kitchen decor.
Wall shelves, free standing shelving units and kitchen cabinets with glass doors, used for eco friendly food storage, create functional and comfortable kitchen interiors, and help keep fruits and vegetables fresh and tasty.
Kitchen storage shelves are good for keeping kiwifruit, honey melon, mango, broccoli, cauliflower, cabbage and Brussels sprouts fresh longer, providing healthy food to your family. These fruits and vegetables have very high sensitivity to the maturation hormone ethylene which speeds up ripening.
Small glass jars with colorful jams on kitchen shelves
Kitchen storage shelves for decorating with food
Of course, we want to save food's beauty and great taste that nature created for as long as possible. Properly designed and well organized modern kitchen storage on wall shelves or in cabinets without doors saves fresh herbs, fruits and vegetables vitamins, allowing people to eat healthy, tasty, natural food and enjoy pleasant and relaxing, eco friendly and modern kitchen decorating with food.
Modern kitchen with wall shelves and open cabinets without doors look softer, less formal and more welcoming. Not only wall shelves with baskets, but glass door kitchen cabinets, that have colorful food on plates inside, help create organic and eco friendly kitchen design.
Kitchen shelves with food and small appliances
If you like country kitchen decorating style, you can use wall shelves and baskets, made of natural materials, for fod storage. Modern kitchen storage with wall shelves, made of warm wood or wrought iron, creates cozy and charming modern kitchen decor.
Kitchen lights, 10 functional kitchen light ideas for shelves and cabinets drawers
Shiny and cool stainless steel wall shelves for food storage look great with energy saving hi-tech kitchen appliances, emphasizing contemporary kitchen decor in eco style.
White kitchen cabinets shelves, decorating with food
Kitchen cabinets shelves
Stylish kitchen cabinets with shelves and glass doors can be decorated with attractive baskets or bowls full of fresh fruits and vegetables also. Food, bottles with olive oil or wine and glass containers with colorful noodles create pleasant, colorful and modern kitchen decor.
Healthy food storage solutions and eco friendly kitchen decorating ideas
Edible herbs and fresh produce look great on kitchen cabinets shelves or counter-tops, and make excellent eco kitchen decorations and center pieces for festive table decoration.
White kitchen shelves with food
Kitchen cabinets shelves, that hold bottles of wine or jars with dry food are a way to design relaxing and friendly kitchen interiors. Stylish kitchen decorating with glass wall shelves and shiny metal or glass jars, filled up with colorful jam, makes modern kitchen decor feel more spacious and welcoming.
Kitchen shelves decorating with food and eco storage

Open kitchen shelves are one of the modern interior trends. Decorating kitchens with corner shelves is inexpensive and stylish. Open corner...
and enjoy free articles sent to your inbox