Modern Ideas for Kids Room Design Optimizing Storage and Organization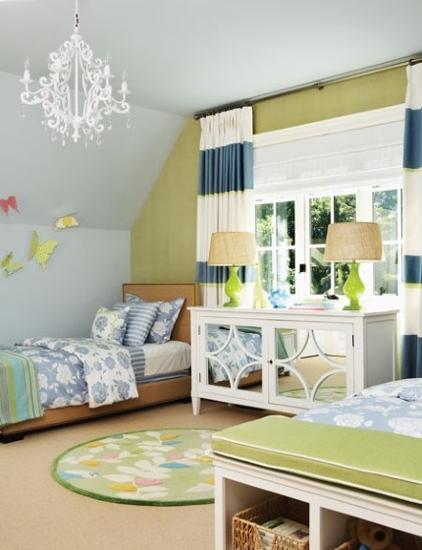 Shared children bedroom with benches and mirrored cabinet
organizing tips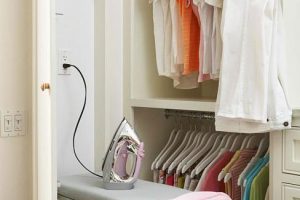 Kids room design requires good organization in addition to functional furniture, space saving storage, creative decorating ideas and bright room colors. Organizing kids' work and play spaces improves kids room design and turns even small rooms into comfortable, tidy and attractive. Creative storage ideas, recycling and smart decorating with existing items help transform chaotic kids rooms into unique, clean and beautiful. Neutral colors, light and soft pastel color tones of storage furniture and decor accessories can make a smooth transition from a children bedroom to a guest bedroom or a home office, saving your money on interior decorating.
Here is a collection of great ideas to optimize awkward spaces, empty corners and keep desks and play areas uncluttered and neat. Creative recycling ideas and smart kids storage designs save money allowing a smooth transition from young kids room to teenage bedroom design. Attractive and space saving storage ideas and display areas organize toys, books and all items that are in children bedrooms, and let alter kids room design and decorating without changing a thing.
Kid-friendly organization ideas may include an interesting handmade holder for magazines and comic books. Plasticized world maps, cut in half for displaying the halves vertically, make a great holder. You can machine-sew pockets made of pieces of a second map to the holder and pin it on the wall with a thumbtack in each corner.
Modern kids room design ideas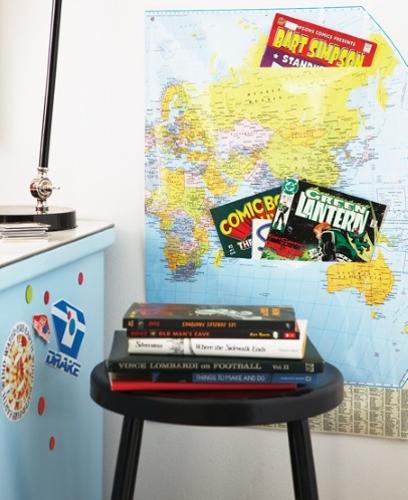 This shared children bedroom in gender-neutral colors includes clever nooks under the eaves. Kids books are stored above the bed instead of on bulky bookshelves.
Built-in drawers and a cupboard maximize kids storage in an awkward corner. An Eames molded plastic rocker adds a playful look to interesting kids room design.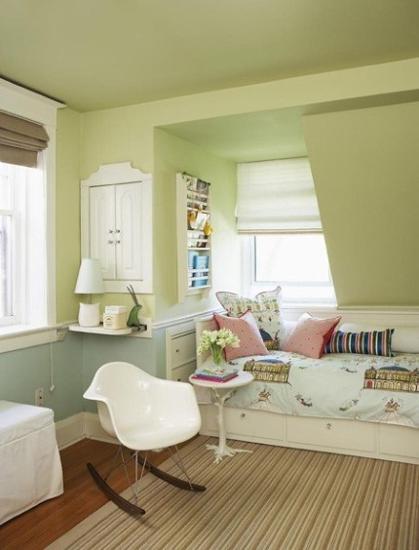 Felt and metal bins keep toys organized. Creative and mismatched containers, used instead of the usual plastic stackable bins or wicker baskets, are great to sort books and kids toys, organizing and decluttering children bedroom in attractive and simple style. Containers in vintage style add personality and unique charm to kids room design. Retro buckets add fun to a kids playroom ideas.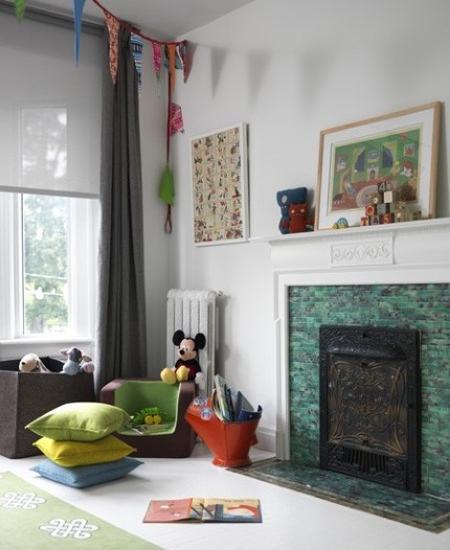 Benches at the end of each bed can accommodate books and kids toys A long console is great to store all those items you need to organize in children bedroom. The mirrored front visually expands the space, offering a stylish idea for decorating small rooms.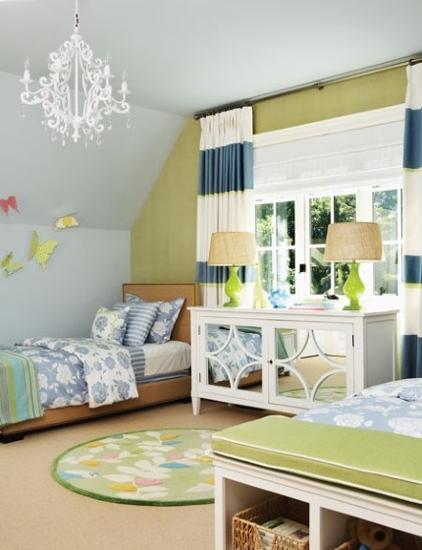 An old armoire is a nice furniture for storage . It keeps clothes and kids toys hidden and easily accessible. It is a versatile furniture piecs, suitable for decorating children bedroom or adding extra storage space to any room.
Creative kids playroom ideascan be stretch to your kitchen or dining room, creating organized spaces for kids toys and books. Bright wall paint colors, custom artwork, modern storage furniture piece or an antique cabinet make fantastic storage place for kids and decorate an empty corner in elegant style.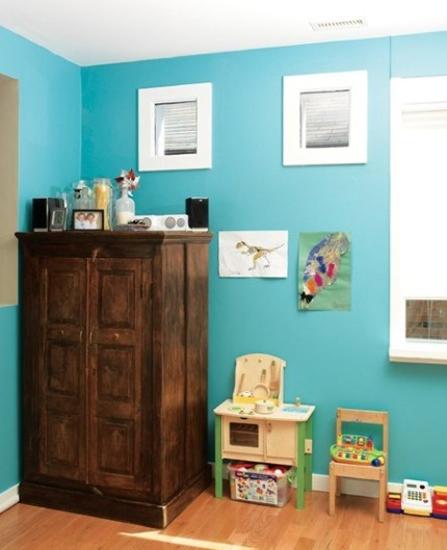 Wall-mounted shelves keep the floor clutter-free while organizing and decorating small rooms. An eclectic mix of decoration patterns looks interesting and beautiful in modern pastel color tones, and contrasts nicely with the modern pendant lighting. Pretty baskets corral toys, books, small items and stuffed animals.
A combination of extra desk storage and tall bookshelves create neat and tidy kids room design. A set of six drawers conveniently provides extra storage spaces under a built-in desk.
5 basic decorating principles for modern kids room design
Painted bright green color to match a decorative fabric on the wall, the drawers pop against the wallpaper and duvet patterns, creating great decoration for children bedroom design. Smaller boxes on top of the desk are perfect for small items, school supplies and kids toys. Tall shelves display books and toys in order.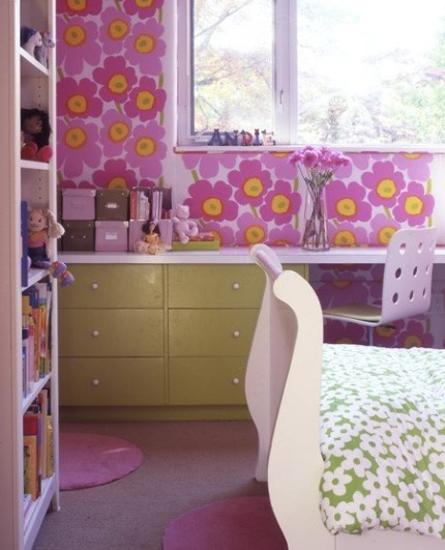 Shelving units can be used in a home office or a guest room when kids leave home. Consider a timeless color palette that includes neutral colors, light and soft pastel color tones, and custom storage ideas for kids room and teenage bedroom design so that the room can grow with children. Create functional space for stationery and books, a large desktop surface and areas for displaying framed photos and tacking up drawings or schedules.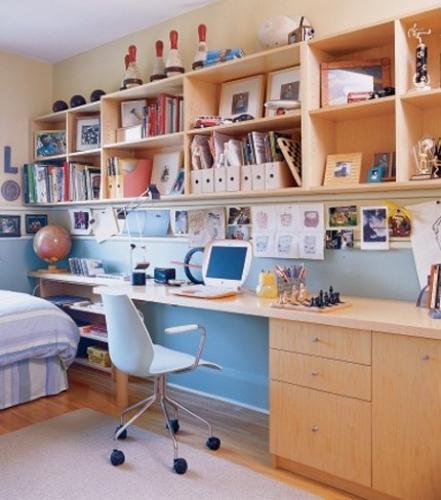 Dynamic wallpaper patterns and painted checkerboard, polka dot or geometric motifs are perfect for displaying items and adding energy to kids room design.
Ergonomic desks for your kids study areas
For a smaller children bedroom consider mounting individual shelves for storing books and kids toys instead of adding large bookcases to kids room design. Wall shelves still organize interior design, keep items easily accessible and on display, but the floor is left clear, making children bedroom appear larger than it is.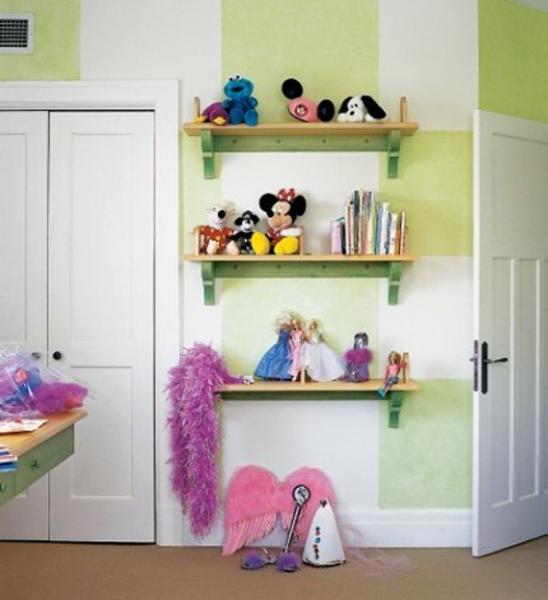 Task lighting keeps a large desk well illuminated and add comfort to kids room design Customized book shelvess maximize storage spaces. Stackable shelves, reinforced together with L brackets to prevent toppling, are great for space saving interior design. Adding a chalkboard painted surface and a cork backing to a shelf allow to make notes and display calendars or favorite photographs.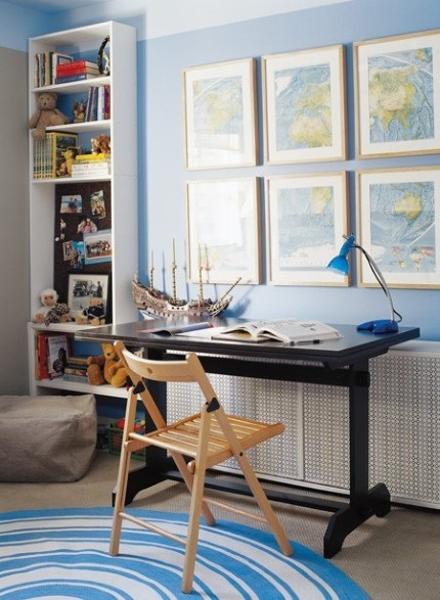 A closet makeover is a part of modern kids room design. Refurbished furniture, attractive decoration patterns and bright room colors add charm and personal style to children bedroom decor. Transform an old closet into a custom study area if you have enough storage space for kids clothes, books and toys.
Modern kids room decorating ideas for young boy and girl sharing one bedroom
Built-in drawers and shelves for books and keepsakes. White paint, combined with bold decoration patterns or bright accent colors add fun and character to affordable, functional and beautiful kids room design.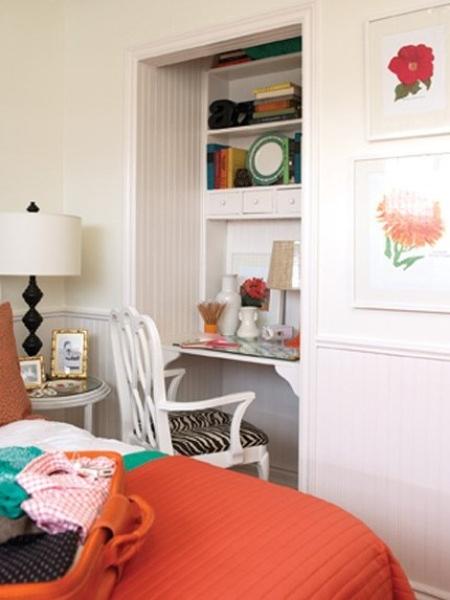 Here are great ideas for kids toys storage and wall decoration with small cars that everyone would love. DIY organizers, like...
and enjoy free articles sent to your inbox